'Hawkeye' Trailer is Filled with Holiday Cheer and Exploding Trick Arrows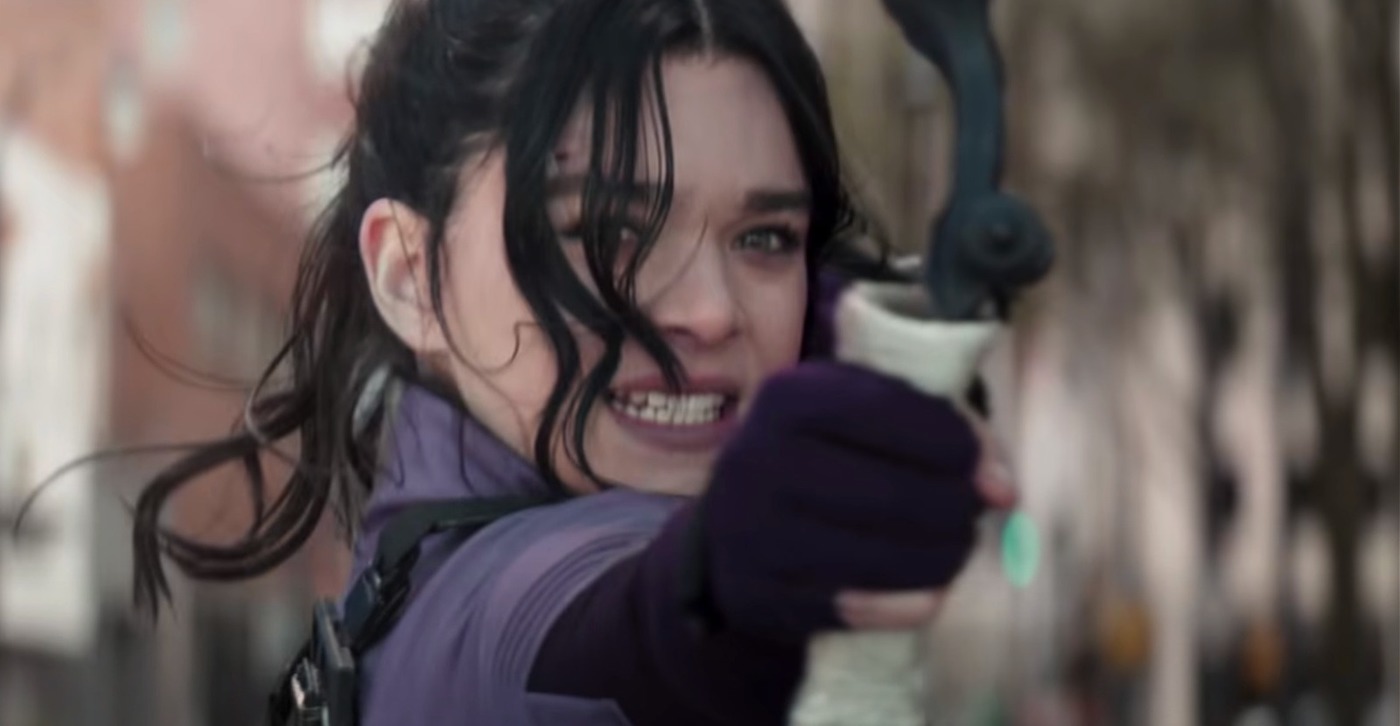 Hawkeye is coming into our homes for the holidays in Marvel's newest Hawkeye trailer. And based on what we can, it'll be a jolly good time.
The Hawkeye trailer will also introduce another Young Avengers member to the MCU, Kate Bishop (Hailee Steinfeld).
The backbone of the show is based on the comic book run by Matt Fraction and David Aja. The story will definitely require some tweaking for it to fit into the MCU. Based on the trailers, we can tell that they've changed the location and details of Clint's life.
But we've seen the writers at Marvel Studios weave a good story together using comic book and MCU elements. We expect them to hit the bullseye with this one.
Jeremy Renner spoke with Entertainment Weekly about the project and working with Steinfeld. He talks about helping her adjust to filming an MCU project:
"That was always my role. Outside of acting in the thing, I was protecting her and giving her the CliffsNotes on how it goes with this kind of filmmaking: green screen, superhero life, all that stuff. I just wanted to protect her, because there's a lot of physical stuff. She's a wonderful actress, a wonderful human, and I can't wait to see all the cool stuff that she's able to do."
The relationship seems to work well on screen, too. We expect that Clint will be teaching Kate the ropes in this holiday caper.
Hawkeye Trailer
Hawkeye Synopsis
Disney+ and Marvel Studios invite you on an unexpected holiday getaway, unwrapping a brand-new teaser trailer and poster today for "Hawkeye," a new series set in post-blip New York City. Former Avenger Clint Barton has a seemingly simple mission: get back to his family for Christmas. Possible? Maybe with the help of Kate Bishop, a 22-year-old archer with dreams of becoming a Super Hero. The two are forced to work together when a presence from Barton's past threatens to derail far more than the festive spirit.
'Hawkeye' debuts exclusively on Disney+ on November 24.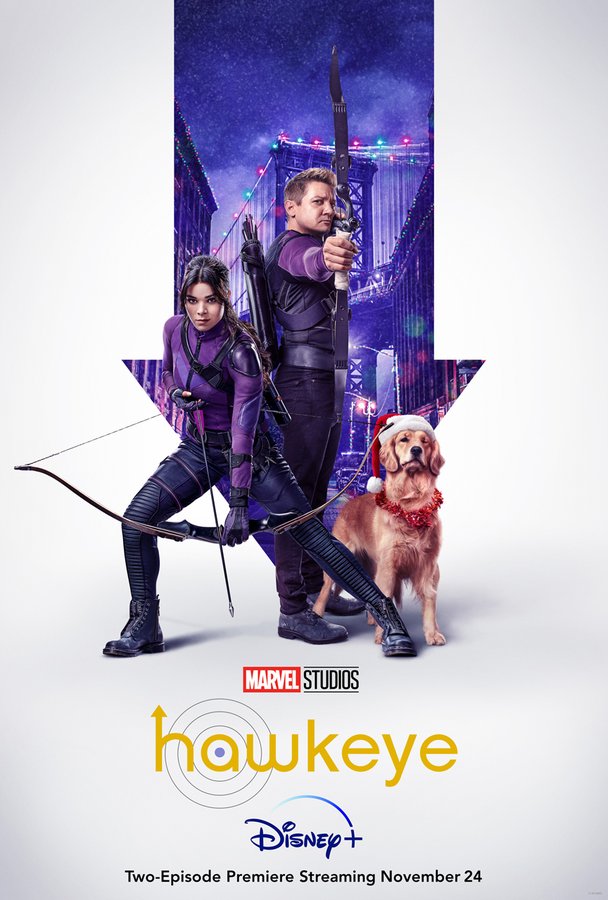 Subscribe to our newsletter!
Get Tabletop, RPG & Pop Culture news delivered directly to your inbox.