'Jurassic World: Dominion' 5-Minute Opening Scene Reveals Feathered Dinosaurs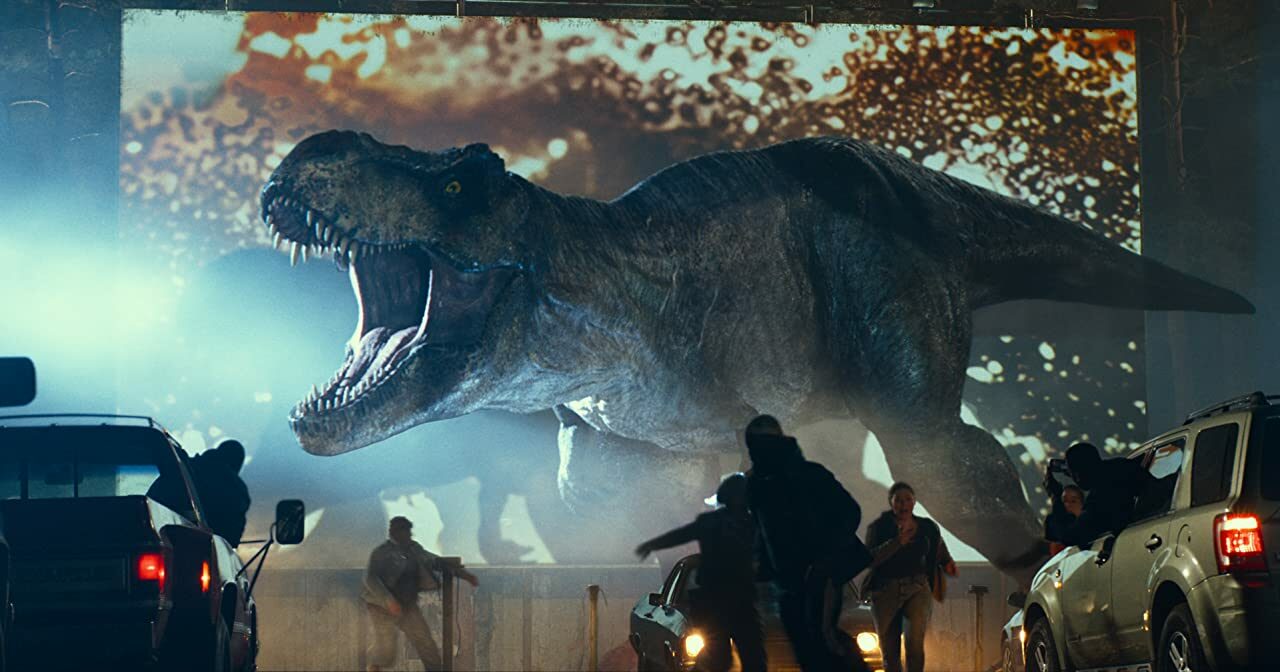 Our first look at 'Jurassic World: Dominion' takes us back to the time of the dinosaurs.

The opening to the new movie takes us back 65 million years into the past when humans didn't exist and dinosaurs ruled. Herbivores gather around river, smaller creatures scavenge, and a tyrannosaurus (complete with the iconic roar from 1993) and the giganotosaurus fight for hunting territory. It's almost like watching a National Geographic special on the African savannah.
Director Colin Trevorrow spoke to IGN about the more redesign that alligns more with what modern paleontology thinks dinosaurs looked like – feathered.
"I think we have a really good logical explanation for why these are dinosaurs that look different than the other Jurassic dinosaurs have looked in the past. In this case, it's that we're showing them in their original habitat. There was no frog DNA used to bridge the gaps in the genomes, so it gave us an opportunity to show dinosaurs with feathers."
He also talked about the return of characters from the original trilogy, which was confirmed back in 2019.
"Ellie and Grant and Malcolm are on this full adventure, they're a huge part of it, and equal partners to Owen and Claire and Maisie and our new characters we've brought in. The challenge of a movie like that is to give every character their due, to honor everybody. That's part of what this prologue is about; I felt that if we didn't have this in the story, that the T-Rex wasn't being honored. She's a character too."
The new movie picks up right after the events in Jurassic World: Fallen Kingdom and acts as a finale for both of the trilogies in the franchise.
Chris Pratt, Bryce Dallas Howard, Sam Neill, Laura Dern, Jeff Goldblum, Daniella Pineda, Isabella Sermon, Justice Smith, Omar Sy, and BD Wong reprising their roles. They are joined by Mamoudou Athie, Scott Haze, Dichen Lachman, Campbell Scott, and DeWanda Wise.
Jurassic World Dominion hits theaters on June 10, 2022.