The expansion to Gale Force Nine's Dune: Conquest, Diplomacy & Betrayal adds new mechanics and brand new factions.
Today Gale Force Nine announced their Dune board game expansion. This second expansion adds new brand-new factions to Dune: A Game of Conquest & Diplomacy, House Richese, and CHOAM. To be clear, this expansion is for GF9's 2019 Dune board game, not the more recent 2021 version with the movie art.
CHOAM (Combine Honnete Ober Advancer Mercantiles) is a faction of economic power. They are able to make use of the Worthless cards that will occasionally junk up a players hand. Each such Worthless card can be discarded for Spice, or to gain a specific benefit unique to each card.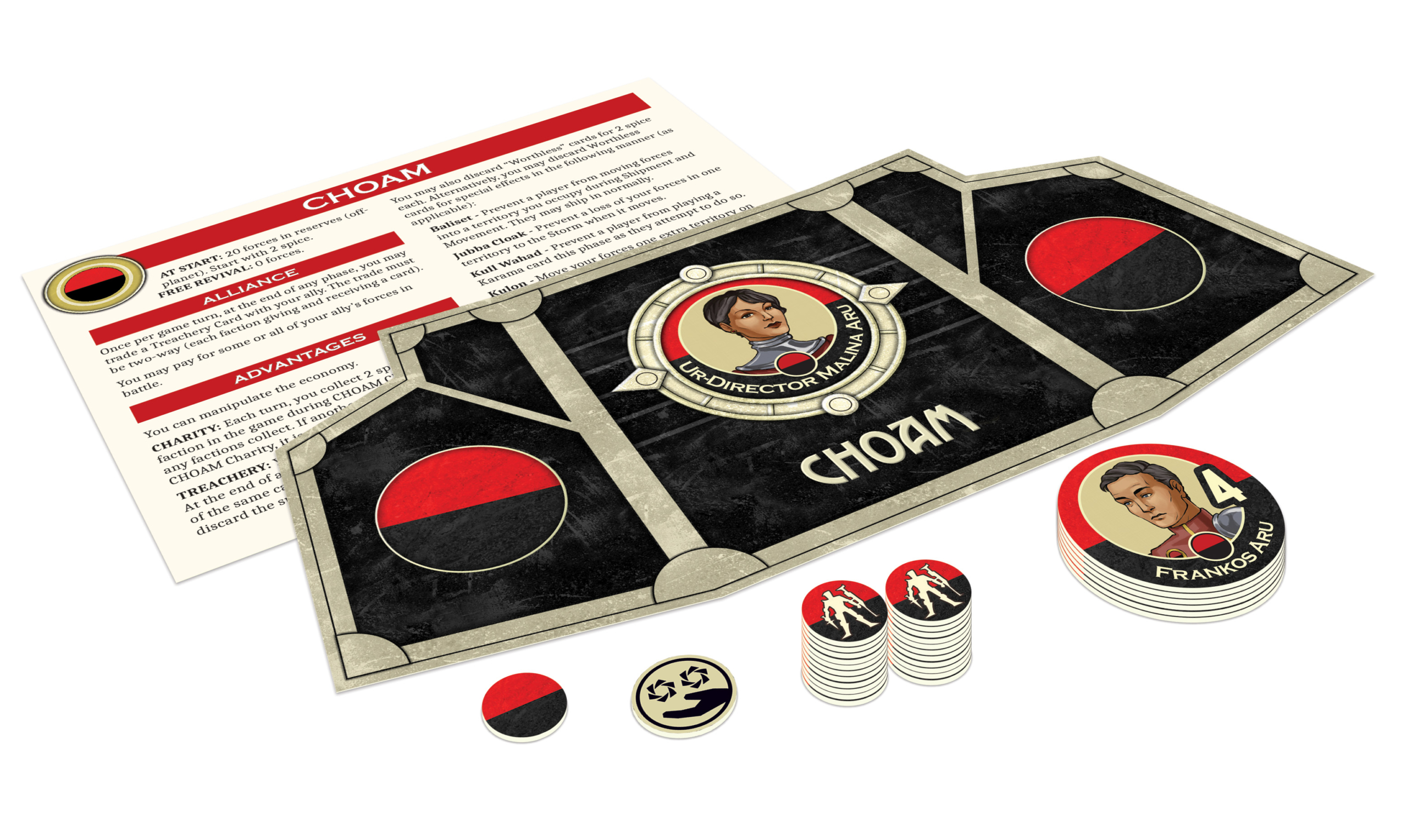 House Richese are, like Ixians, known for their ingenuity. They make use of their creations by selling them off during the Bidding phase of the game, with the payment going to them, instead of the bank or The Emperor.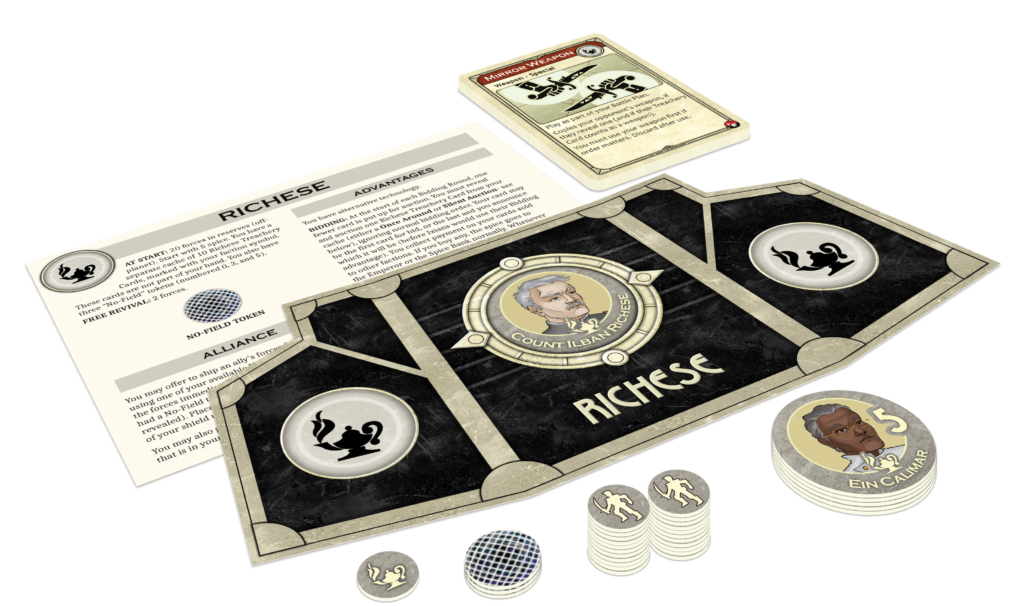 In addition to the new factions, this expansion adds new mechanics. Advanced strongholds and leader skills will give you an edge over your opponents.
Fans of this version of the Dune board game must be very happy to know their favorite is not being forgotten not overshadowed by the more recent version that was released. Always nice to see companies taking care of all of their product line.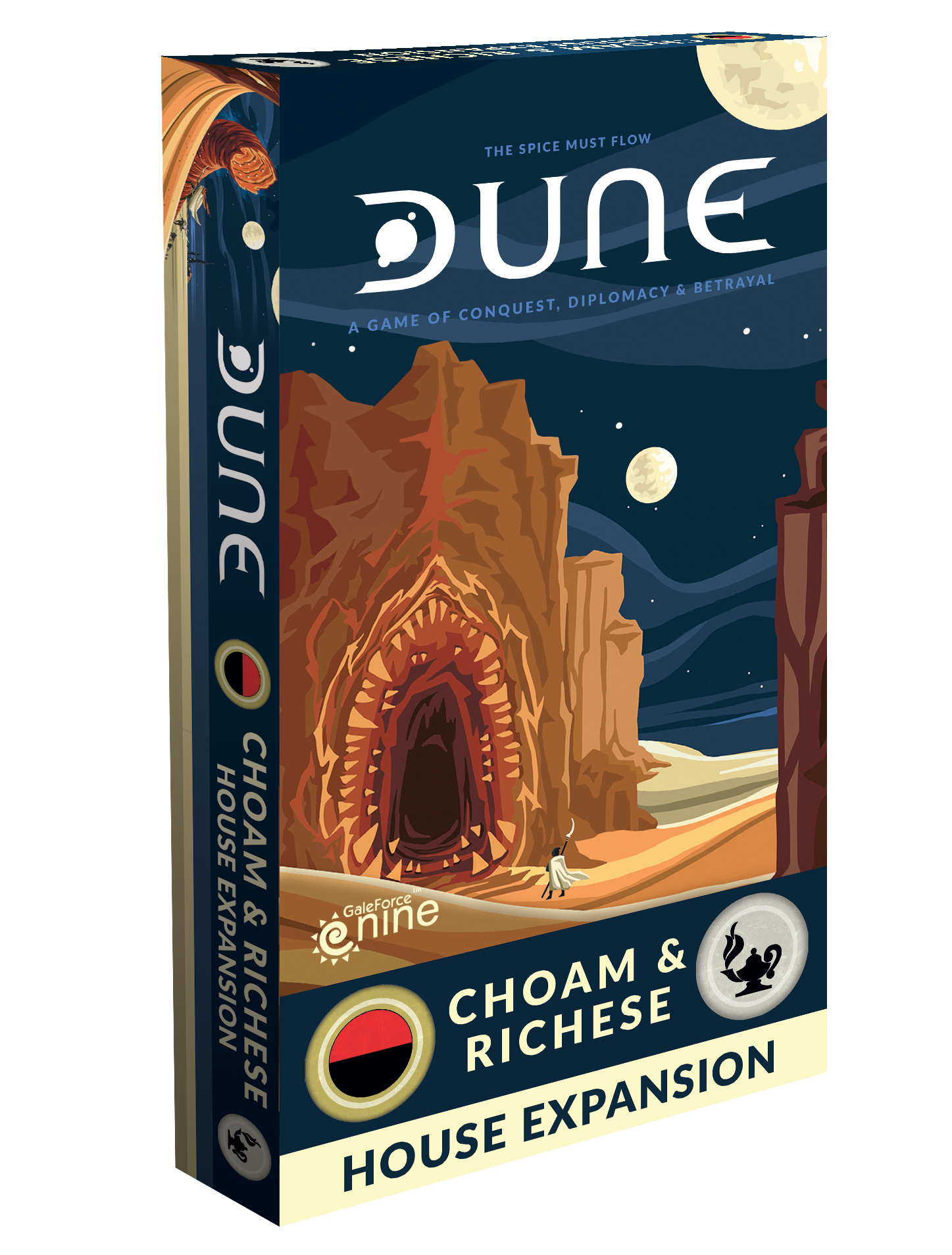 The Herbs Must Ebb.