Belisarius Cawl is a force of the Mechanicus, and you will want to bow down before the power of this cosplay!
Cawl himself is over ten thousand years old, predating even the Imperium itself. How exactly he has sustained his life for so long, we have no idea. His origins are a mystery to everyone but himself, and it's thought that he has used forbidden alien methods technology to sustain his life. His mechanical bionics may come at the cost of his humanity, but they're a site to behold in this Belisarius Cawl cosplay.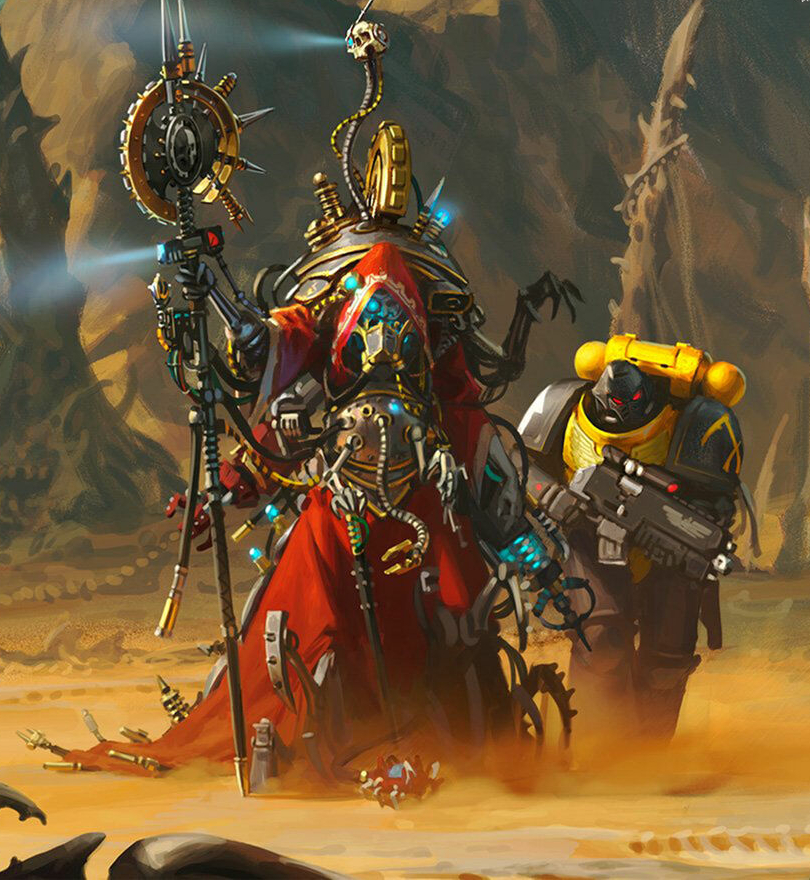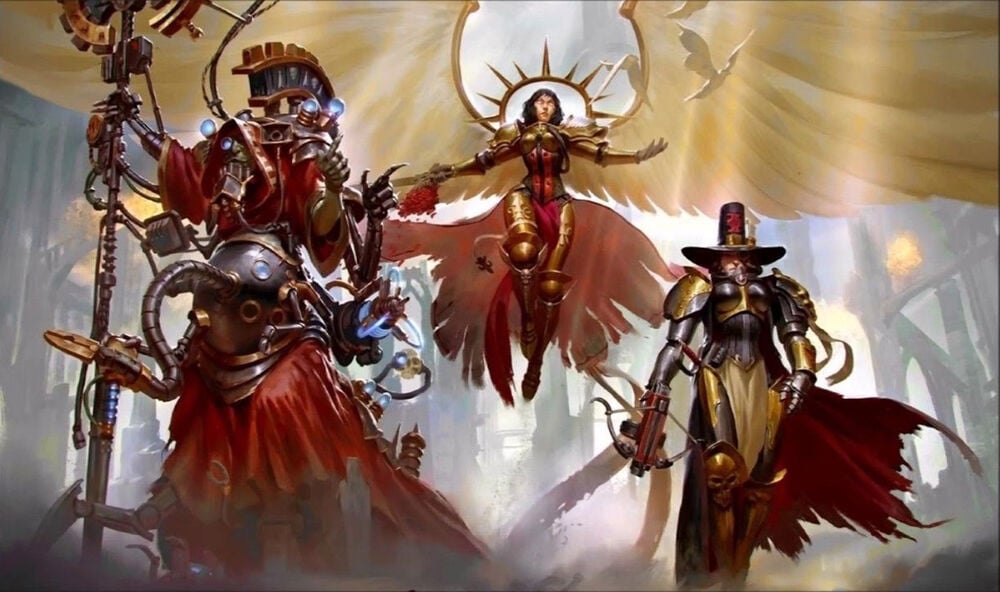 Yuggy's Cosplay
"'Belisarius Cawl! I am Belisarius Cawl!"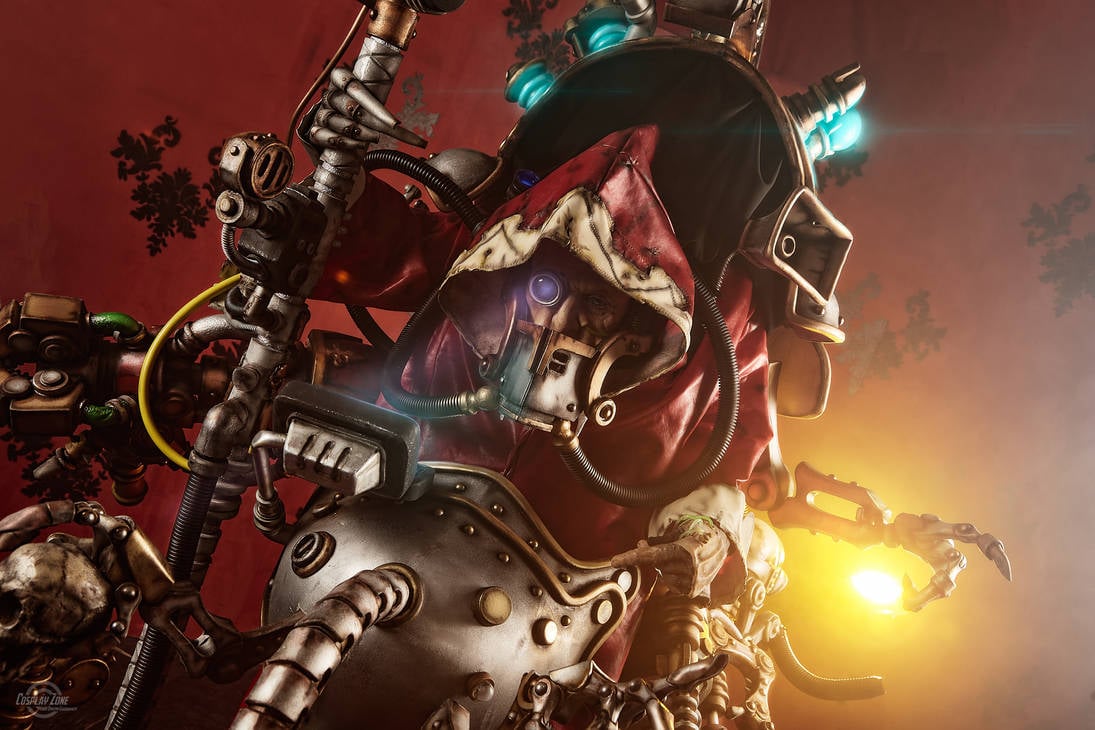 "'Since when did you know more than me about anything?'"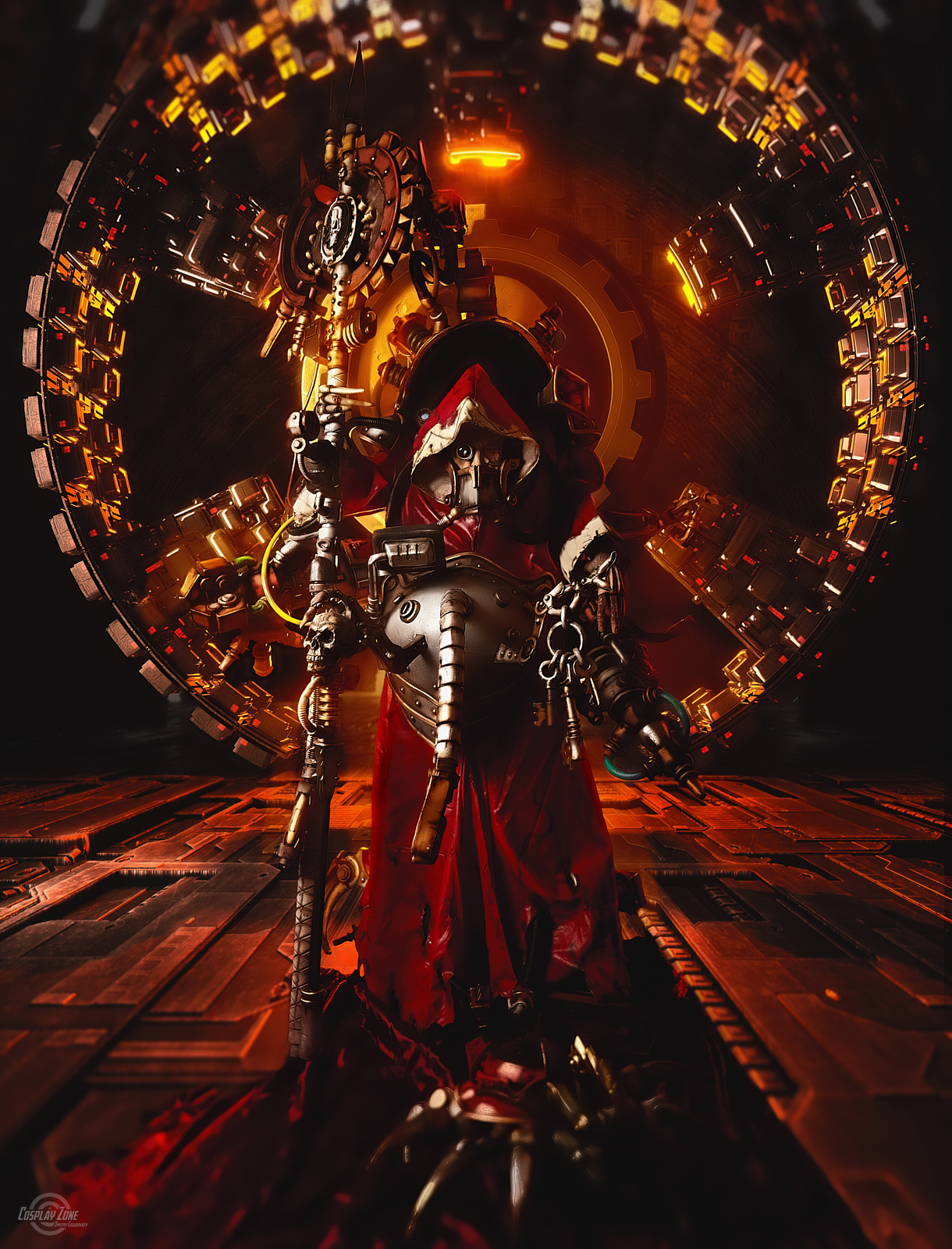 "We are loyal members of the Machine Cult, pledged to Mars and Terra."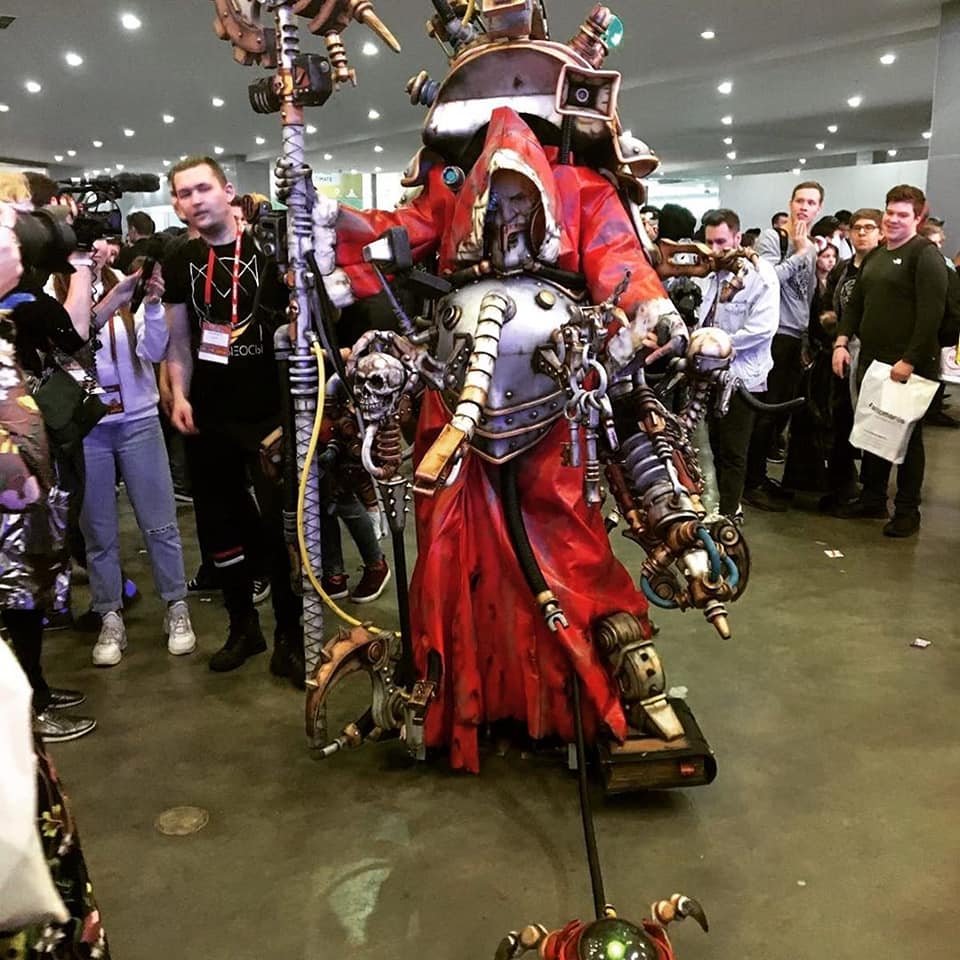 "'I hate to rebuke you, dear Friedisch, but there are very few people in this galaxy who do enjoy being fired at!'"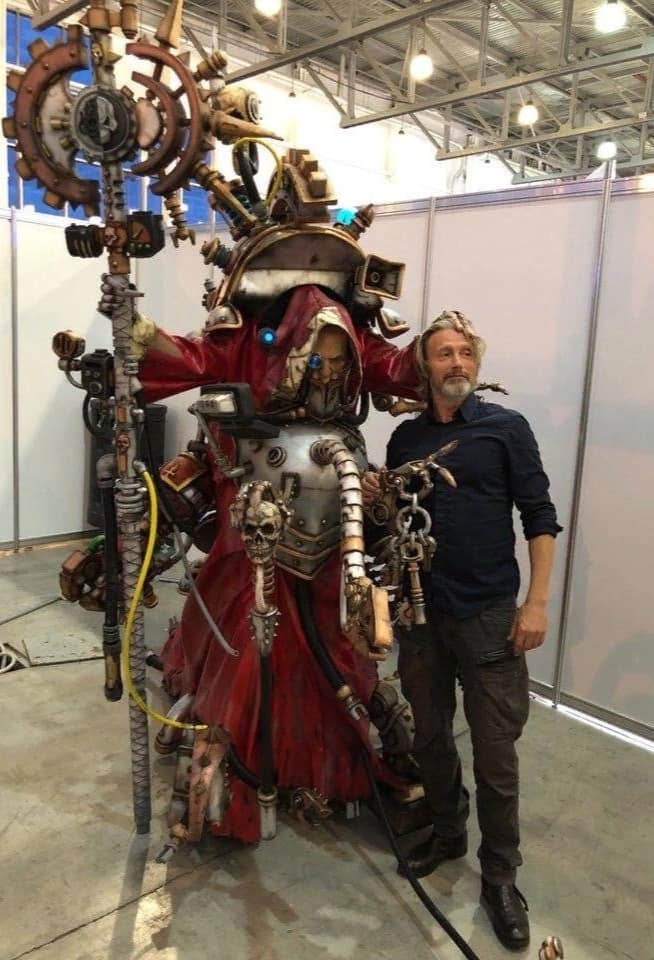 "'I'm afraid your override won't work on me."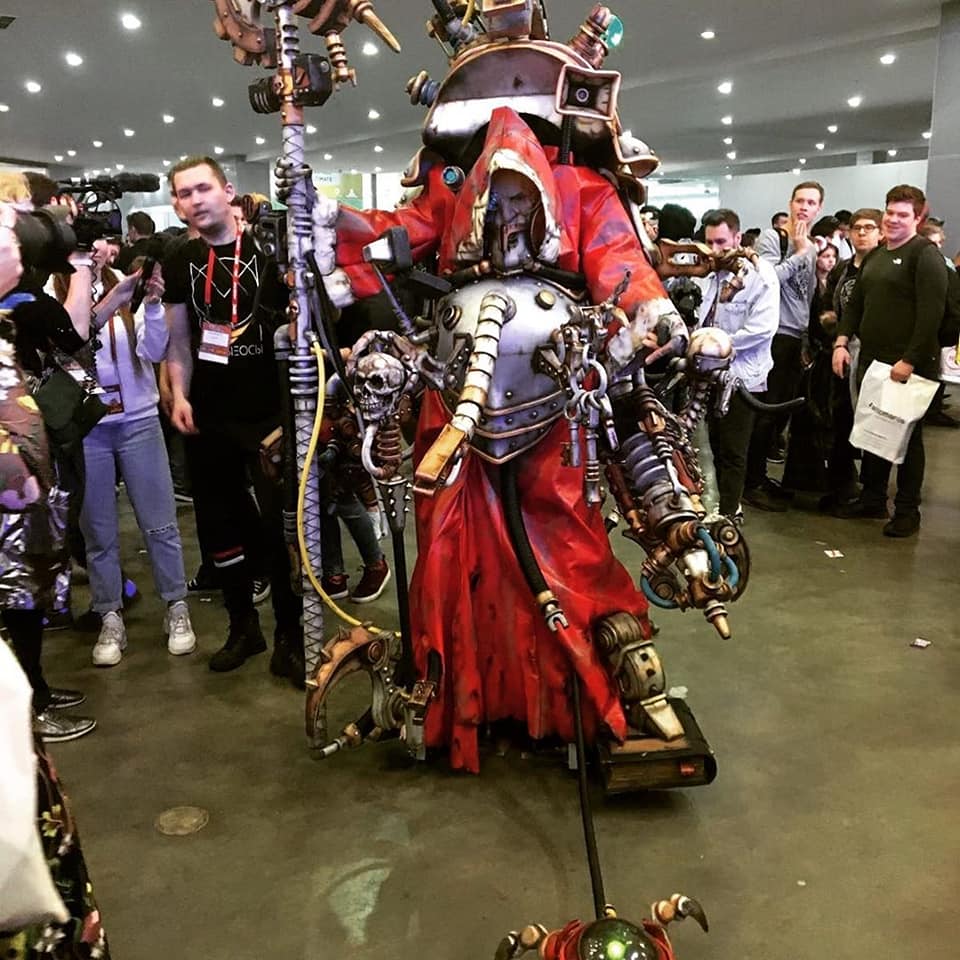 "'I am far more impressed by the brilliance of my own creations than I am by toadying."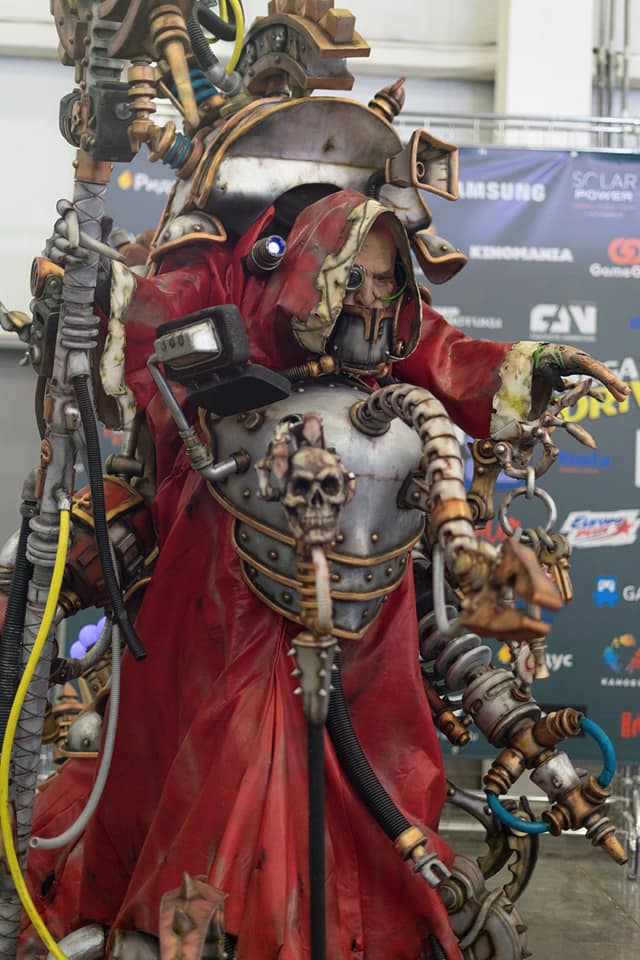 "First contact with the machines of the ancients, Primus! It is deeply fascinating. I had accounted for the possibility of trans-warp capabilities of the device, but even so… Such art. I have successfully achieved long-range preliminary interface. In return, the mountain is bringing the past back to life.'"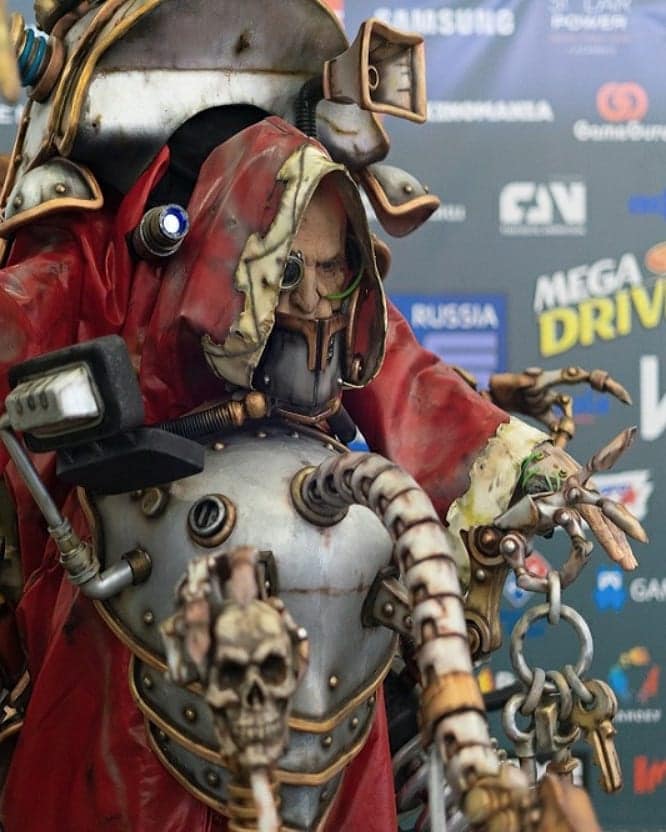 "'Ah, such mordancy… You are pleasingly sarcastic.'"
Join us next week for more Cosplay Coverage!
Have a Cosplay question you would like Mayhem's Muse to answer? Know a Cosplayer you'd like to see featured?
Learn more about Mayhem's Muse