Warhammer: 'Armies Of Parade' Goes Year Round In 2022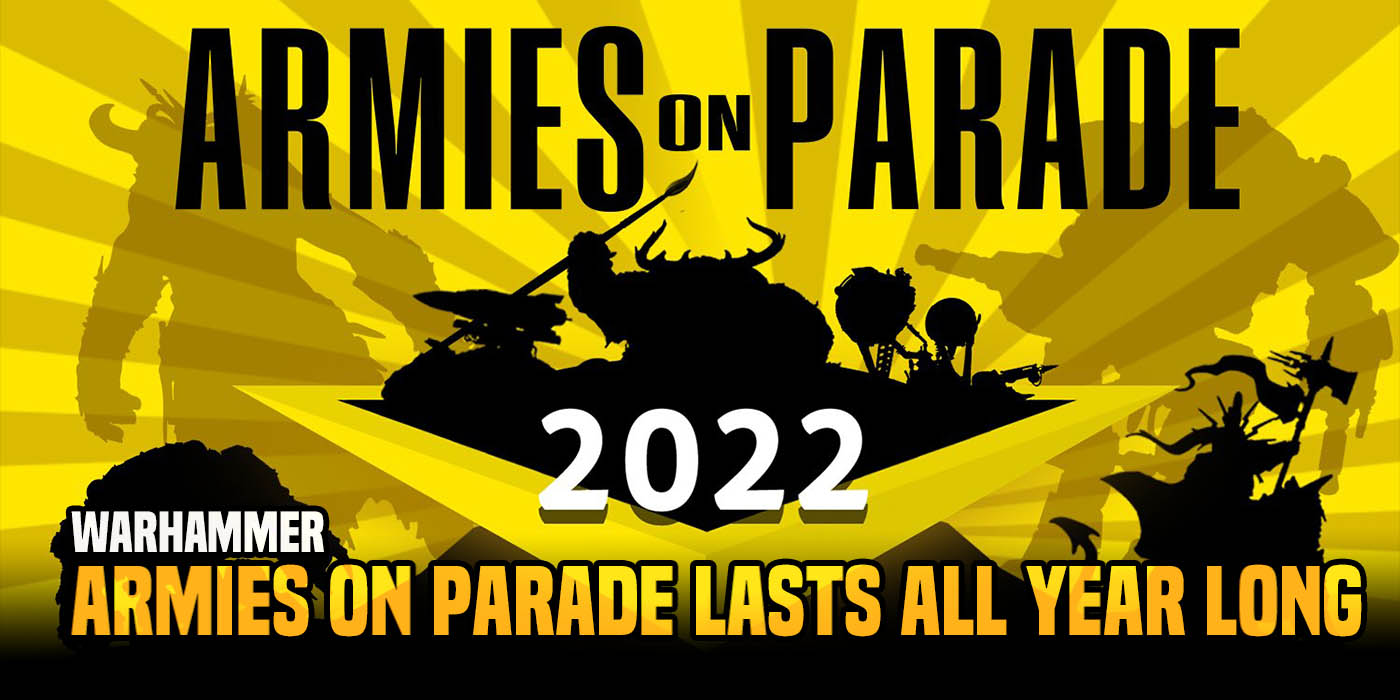 How is the massive Hobby Showcase that is Armies on Parade going to go to a full year when submissions are due in November? Let's find out.
Armies on Parade is a yearly event that Games Workshop runs that really showcases the hobbyist in the hobby. It's a massive, world-wide event where folks can work on an army and submit it along with amazing display boards to be judged (and mostly ogled over) by GW and fans alike. The submissions this year where just as amazing as you'd expect.
But starting in 2022, Armies on Parade is going to last all year long. How is Games Workshop going to make that happen? With a new schedule of events that are bi-monthly milestones. If you stay on top of things, you'll be ready to enter the big show by November. And these milestones are themed…
"This means that Armies on Parade will last throughout 2022, and there'll be milestones you can celebrate every other month leading up to the main event, each preparing a different aspect for your main entry – and building up to an amazing army you can be proud of at the end of it all."

January – February: New Year New Army
March – April: Battlefield Behemoths
May – June: Gods of War
July – August: Wizards and War Machines
September – October: Fields of Battle
November: The Grand Finale
"It wouldn't be a year-long parade without some actual parading, so share your work with us each month using #ArmiesOnParade2022 and we'll pick some to feature at Warhammer Community."
It's too bad GW kind of forgot about their Armies on Parade site they setup to keep all the previous year's entries. It still a great place to go and look for inspiration. Alternately, you can check the links to the articles below for 2021 and 2020's award ceremonies.
We're going to leave those here for posterity and as a reference for 2022's event. The cool part is you've got plenty of time to start now. So pick your army, get your ideas together, and start hobbying! Check back in every other month to see what milestones await and by this time next year you'll be all set!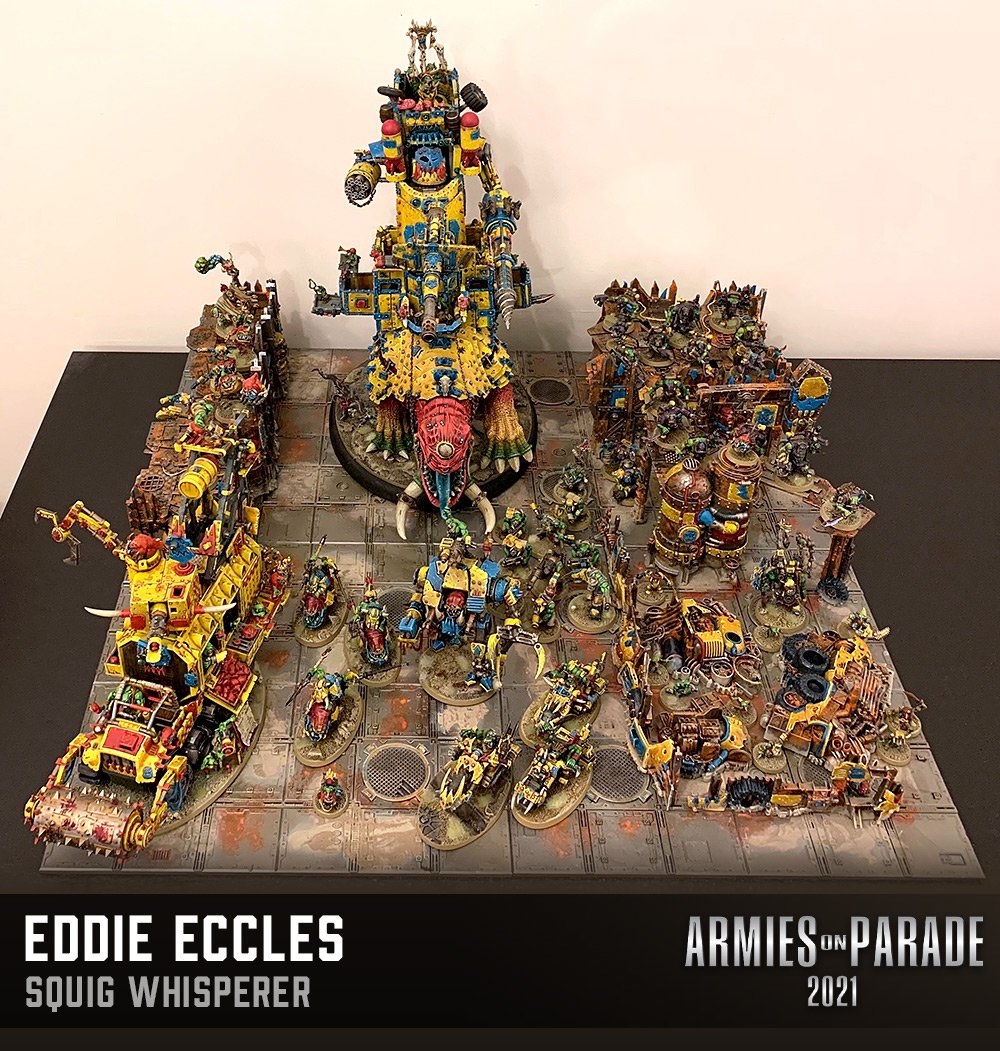 What army are YOU going to work on for Armies on Parade next year?
Subscribe to our newsletter!
Get Tabletop, RPG & Pop Culture news delivered directly to your inbox.