Alexander Skarsgård is a Vengeful Viking Warrior in 'The Northman'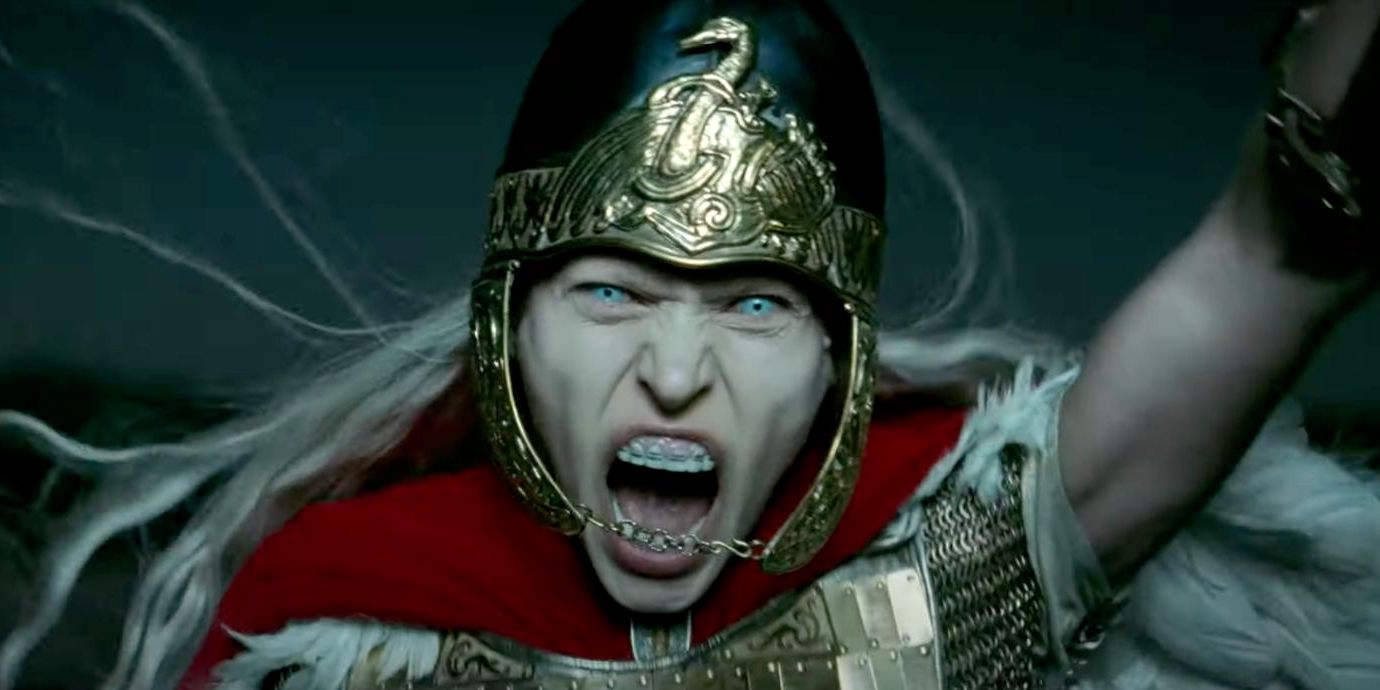 Robert Eggers, the director behind The Witch, is back with The Northman, a dark new tale set in the time of the Vikings.
The first trailer for The Northman promises a movie that will be both beautiful and bloody. This is a revenge story that contains magic and prophecy.
The director's otherworldly style is wonderfully present. It looks like he's falling back a lot on history for the story. He used historical documents to create The Witch and The Lighthouse, using real accounts for dialog. There's a lot of Viking legends and real life happenings to pull from.
The cast is a spectacular mix of big names and great character actors. This warrior looks like the role Alexander Skarsgård was born to play. He's joined on screen by Ralph Ineson (who played the Green Knight, among a host of others) for part of his journey. Ineson spoke with io9 briefly about The Northman.
"I think it's going to be really stunning. I saw a four-minute little segment that they put together whilst we were out there in Belfast and I kind of walked away with about 10 images burned into my mind. It's absolutely stunning.
Having Rob Eggers and [cinematographer] Jarin Blaschke working together—and Craig Lathrop, a [production] designer they work with—the three of them and the world they created, it's absolutely immense because obviously, they're working with hugely bigger budgets than when I worked with them first on The Witch. So, yeah, it's absolutely stunning to see. And I can't wait for people to see it. Alexander Skarsgård is amazing in the moments I've seen. It's incredible."
The trailer bears that out. It's stunning.
The Official Synopsis
From visionary director Robert Eggers comes THE NORTHMAN, an action-filled epic that follows a young Viking prince on his quest to avenge his father's murder. With an all-star cast that includes Alexander Skarsgård, Nicole Kidman, Claes Bang, Anya Taylor-Joy, Ethan Hawke, Björk, and Willem Dafoe.
The Northman arrives in theaters April 2022.
Subscribe to our newsletter!
Get Tabletop, RPG & Pop Culture news delivered directly to your inbox.