Dungeon Bowl: 'How To Play' The Wackiest Mash-Up Of Blood Bowl And A Dungeon Dive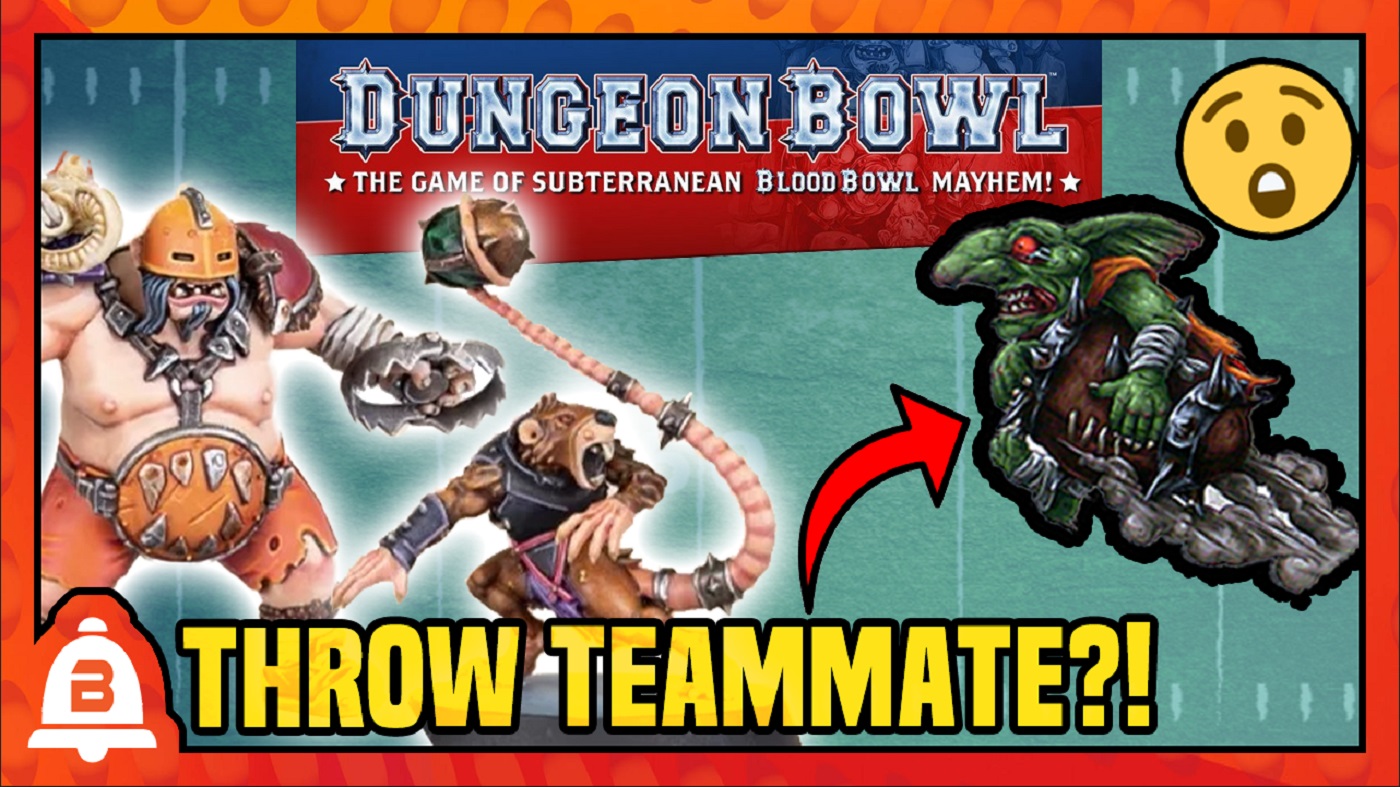 What happens when you mix the feel of a dungeon dive with the mayhem of Blood Bowl? Dungeon Bowl!
Dungeon Bowl originally showed up a long time ago as a supplement/alternate way to play Blood Bowl. Well, Games Workshop has brought it back and we've cracked our copy to bring this handy instructional video on how to actually play this crazy game:
It's Blood Bowl…With A Few Twists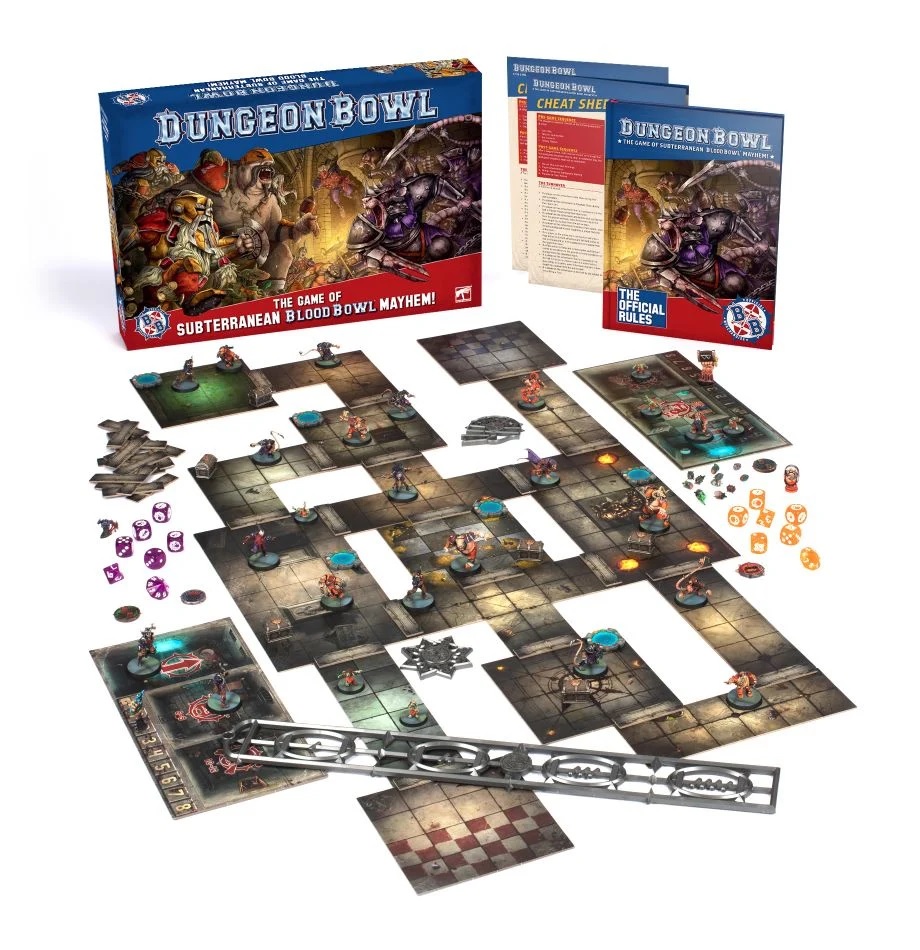 If you're a fan of Blood Bowl you're going to recognize the core elements of this game. It IS essentially a game of Blood Bowl…that takes place inside a dungeon instead of on the pitch. That dungeon just so happens to be under a college of magic. That has some implications.
Anyhow, the location isn't the only thing that's changed. Players need to explore the various areas in the dungeon in order to find treasure chests. One of these chests will contain the ball. Once they find the ball they then need to take it to the correct endzone and score a touchdown. You only need to score once to win this game – which is another big change. But that's not going to be as easy as it sounds.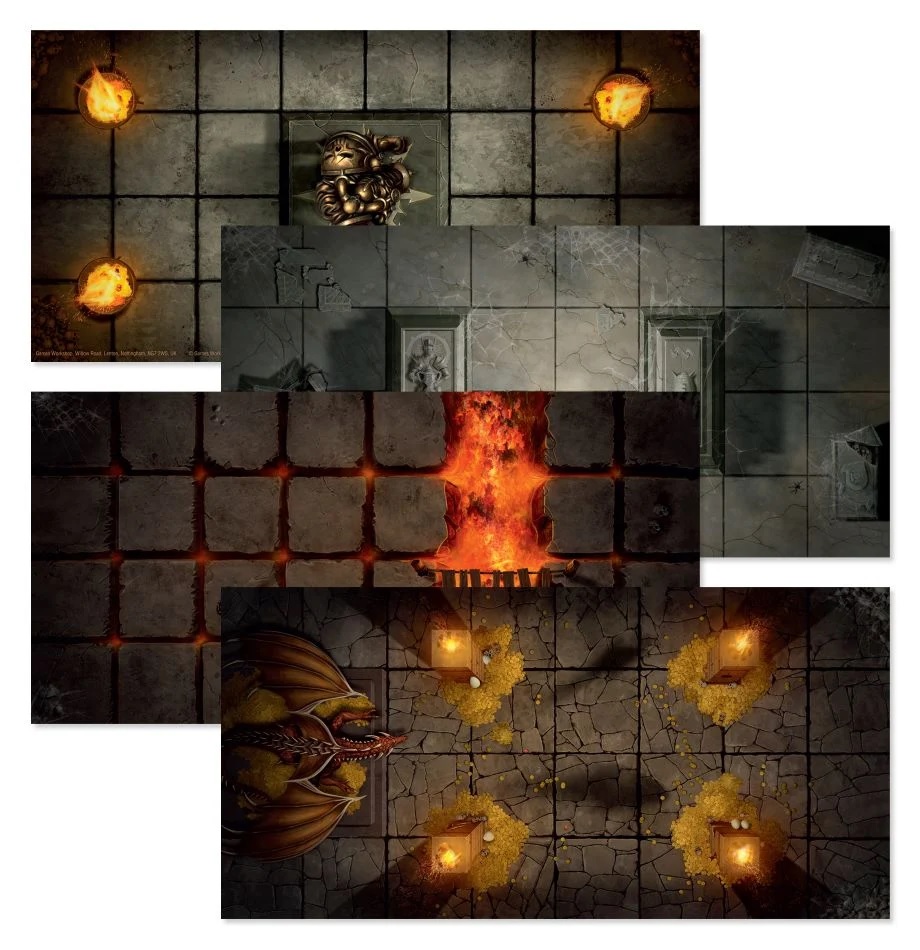 Aside from the rooms themselves (which can pose their own challenges) you'll need to navigate through narrow corridors. Let's not forget this is a competition and there is another team out there trying to stop you! Chokepoints and big plays are what this game is all about.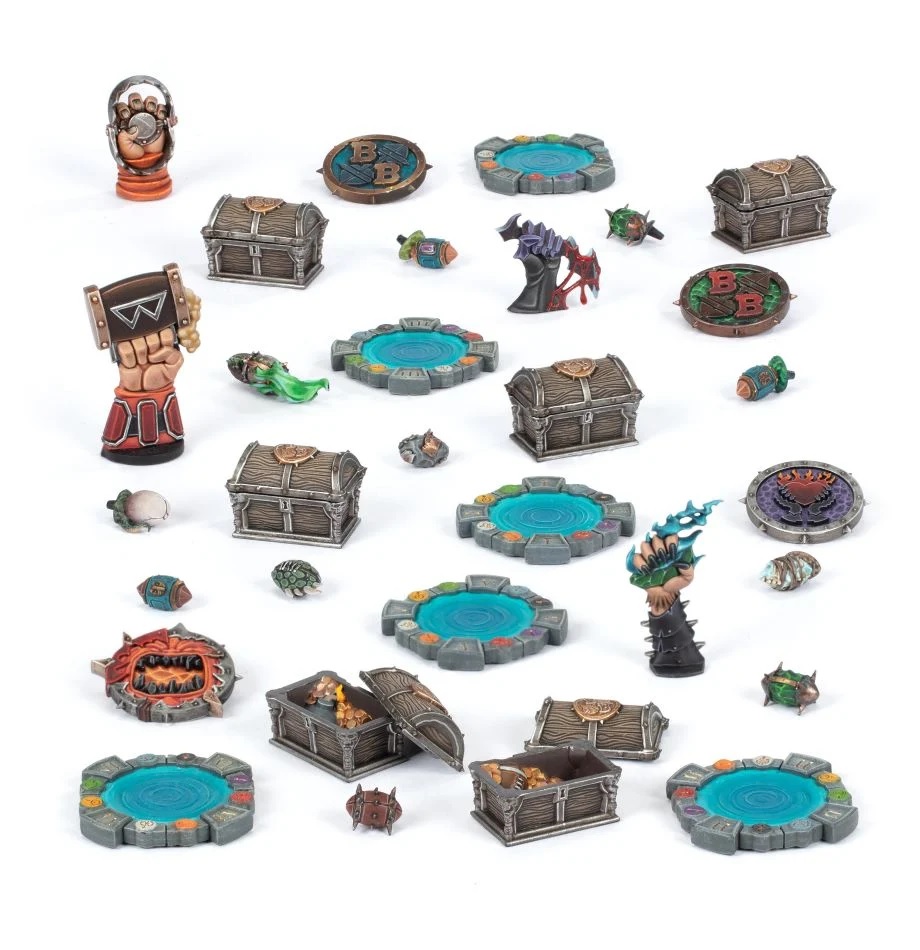 Thankfully, there are various portals you can use to get around. But also traps…because this is a dungeon after all! There's also a Dragon. But don't worry about that for now.
Subscribe to our newsletter!
Get Tabletop, RPG & Pop Culture news delivered directly to your inbox.
Bring Your 'A' Team
Another twist from your standard Blood Bowl game is that the teams are also very different. We've covered this before but the team line-ups are vastly different than your standard Blood Bowl team.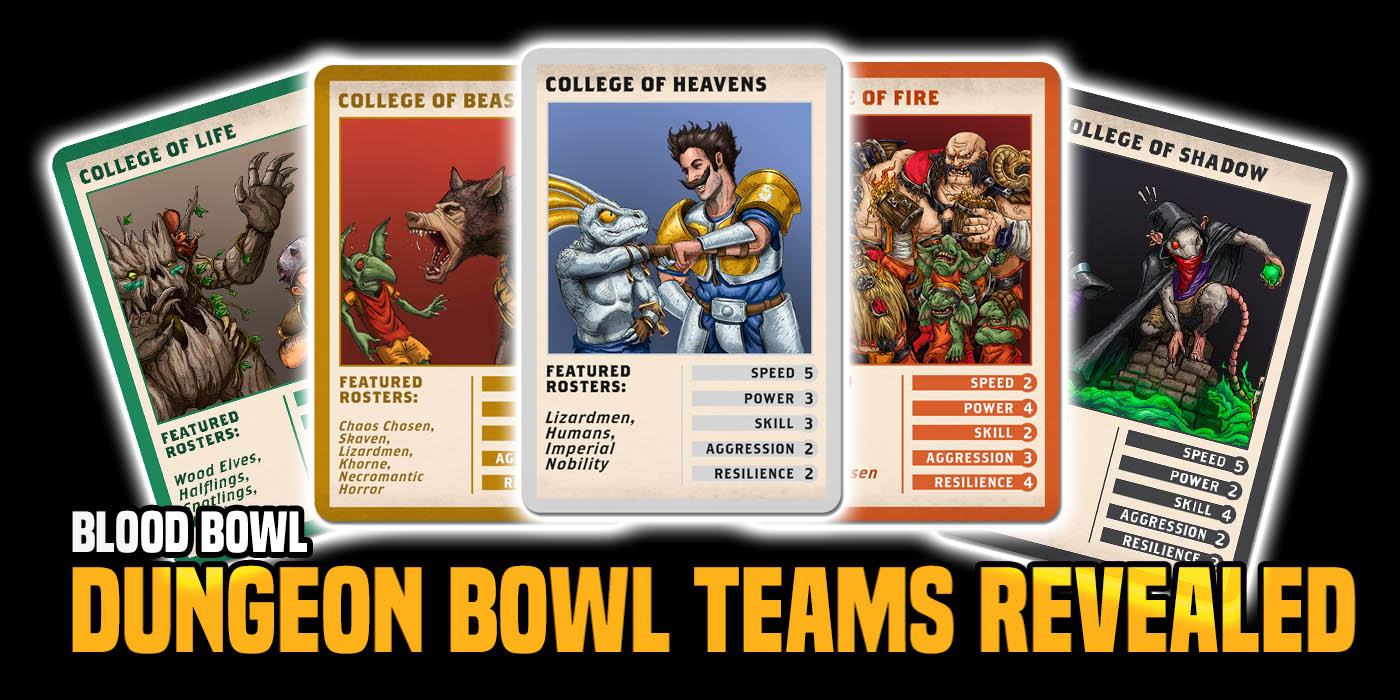 Because these teams are based off of different colleges of magic, they are themed different. In the box, you'll get a team from the College of Shadow and the College of Fire. Their line-ups are pretty diverse and they open up some interesting opportunities for modelling/painting as well as fun combos.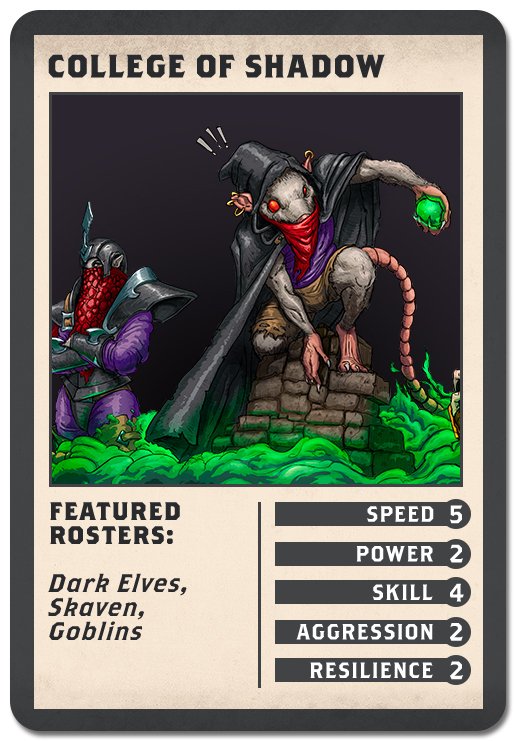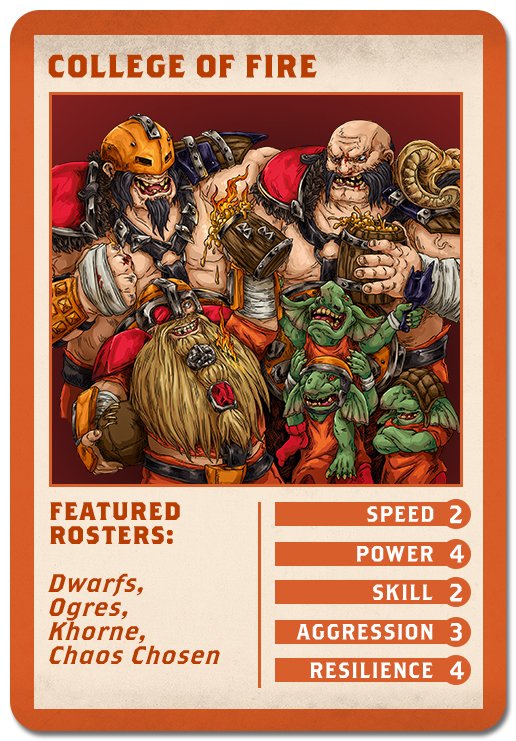 This is a standalone game so you don't need the core Blood Bowl game to play. But, if you've already got a a team or two (or all of them) and are looking to change things up, Dungeon Bowl opens up a whole new world of games. It's whacky and at times there does seem to be a lot more to remember. Don't let that stop you from diving in to this "Blood-Bowl-meets-Dungeon-Diver" board game. Who knows? You might pick-up a trick or two to take back to the pitch of your regular games of Blood Bowl!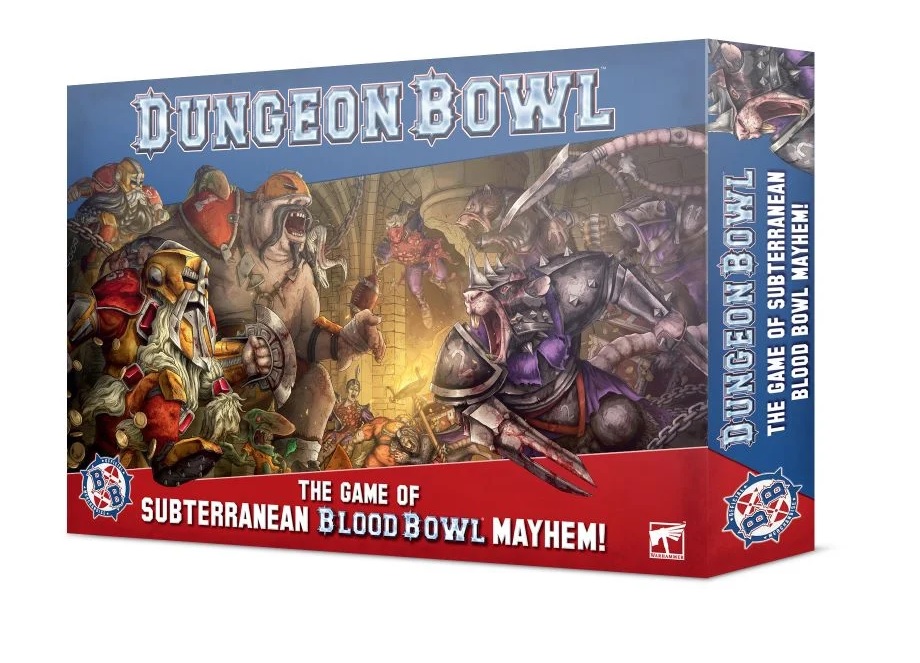 "Dungeon Bowl casts you as the coach of a team of players from one of the eight Colleges of Magic. As you hunt the game ball in a dastardly dungeon, you'll avoid traps, jump through portals, and rummage through chests to find treasure beyond your imagination – all in the name of glory, pride, and scoring a single magnificent touchdown.
You decide the line-up, and you decide the tactics, but just remember – it's not the winning that matters most, but the amount of carnage that you cause along the way!
Dungeon Bowl is the game of Subterranean Blood Bowl mayhem, played between two players. In this box, the College of Fire and the College of Shadows face off against each other in a dungeon with a customisable layout, packed with portals to jump through and chests to ransack. Will you be able to score a touchdown, or will you be scuppered by traps and opponents you encounter along the way?"
Are you brave enough to dive into the game of Dungeon Bowl?