'The Expanse's Short Final Season Explained– Creators Say it's "By Far the Best We've Ever Done"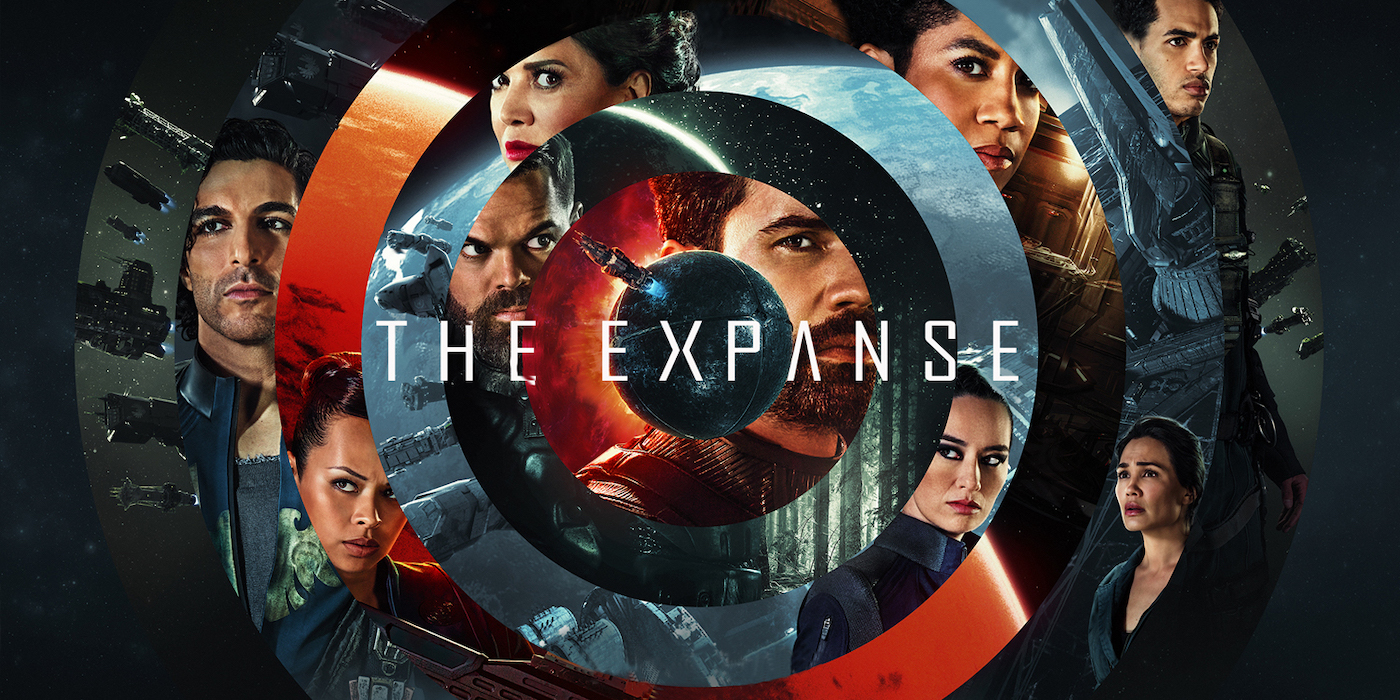 Season 6 of The Expanse starts this Friday. It's got fewer episodes than previous seasons, but according to its creators, there's a reason.
Some fans are very disappointed that we're only getting six more episodes of the beloved series. But there's a logic there, and a possibility for more stories later.
Showrunner Naren Shankar spoke with Gizmodo about why the season is so short.
"That was a decision between Amazon and Alcon Television. I mean, you always kind of agree on how much money you're going to commit to the production of the show. And that was the decision. It came down to making six episodes of it… I think it was also a desire to make sure that we were able to finish it and get the episodes done to be back on [the air] a year after we had been off. That was part of it as well, because the way these cycles work on the streamers, I think that that probably entered into the situation."
via GIPHY
The Staying Power of The Expanse
He continued…
"It is honestly, it's so rare these days to get a show through six seasons. In the current era that we're in, that's a miracle in and of itself. I feel like we got great support at Amazon and Alcon to get the show to the end of book six, which was always, you know, a possibility that that was going to be an ending of the show because there's a satisfying conclusion at that point. The door is open to other things. And if the stars align, I think you'd find a lot of people willing to participate in it."
What Should We Expect from Season 6?
It may be short but it's going to be packed with good things and an ending that feels solid. Writer Daniel Abraham gave a hint at what fans can expect out of the season. He talked about the overall theme of the whole series.
"The necessity of normal people to do the good thing in order to get us through. I mean, so much of this is about not just one hero—not just finishing up a conflict with two guys having a fistfight on a catwalk. [It's about] everybody just being a little bit better in order to make things better, recognizing people's humanity, recognizing people's place, giving room to each other, giving respect to each other—the kind of banal goodness that actually makes society better."
"The sixth and final season of The Expanse picks up with the solar system at war, as Marco Inaros and his Free Navy continue to launch devastating asteroid attacks on Earth and Mars. As the tensions of war and shared loss threaten to pull the crew of the Rocinante apart, Chrisjen Avasarala makes a bold move and sends former Martian Marine Bobbie Draper on a secret mission that could turn the tide of the conflict. Meanwhile, in the Belt, Drummer and what's left of her family are on the run after betraying Marco. And on a distant planet beyond the Rings, a new power begins to rise."
The cast includes Steven Strait as James Holden), Dominique Tipper as Naomi Nagata, and Wes Chatham playing Amos Burton). The show also stars Shohreh Aghdashloo (Chrisjen Avasarala), Cara Gee (Camina Drummer), and Frankie Adams (Bobbie Draper). Rounding out the cast are and Keon Alexander (Marco Inaros), Nadine Nicole (Clarissa Mao), and Jasai Chase Owens (Filip Inaros).
Subscribe to our newsletter!
Get Tabletop, RPG & Pop Culture news delivered directly to your inbox.
The Final Season of The Expanse Premieres on Amazon Prime December 1oth.