'The Matrix: Resurrections' New Clip – Neo and Morpheus Meet Again for the First Time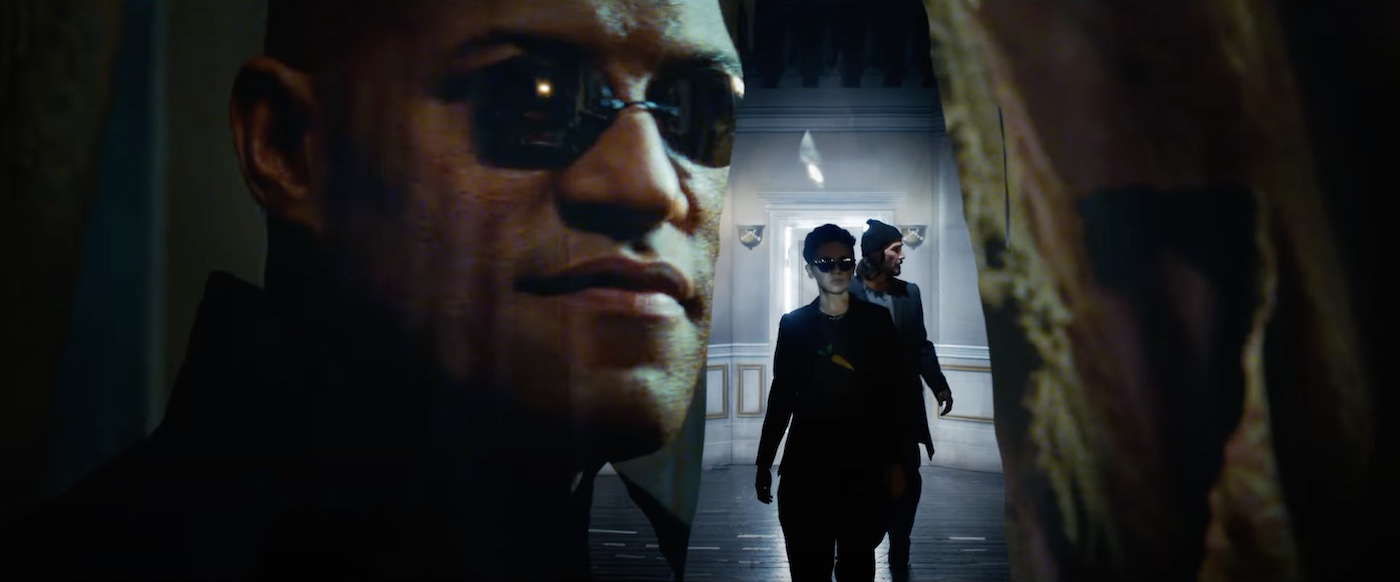 The two friends meet in this new clip from The Matrix: Resurrections that debuted during the Game Awards.
In the new sequel, Thomas Anderson is living an average life, although he seems to have some sort of amnesia. He's plagued by strange memories and he doesn't feel like he fits into the world around him. And he's thrust back into the duality of his existence when a young man offers him a red pill and asks if he wants to know the truth.
That young man, of course, is Morpheus resurrected.
The latest clip for The Matrix: Resurrections shows the meeting of two old friends – one with a new face but a very familiar attitude and way of speaking. It also explains how people get around in the time of wifi and 5G.
Neo and his resurrected crew are dealing with a very different version of the machine-created reality than we saw in the original trilogy. But there are a lot of familiar things – the dilapidated interiors filled with retro furniture are still there even with the new tech.
"In a world of two realities – everyday life and what lies behind it – Thomas Anderson will have to choose to follow the white rabbit once more. Choice, while an illusion, is still the only way in or out of the Matrix, which is stronger, more secure, and more dangerous than ever before."
Keanu Reeves, Carrie-Anne Moss, and Jada Pinkett Smith are reprising their roles from the original trilogy. They're joined by Yahya Abdul-Mateen II, Neil Patrick Harris, Priyanka Chopra Jonas, Christina Ricci, Brian J. Smith, Jonathan Groff, and more.
Lana Wachowski, who co-directed the original Matrix trilogy, is the driving force behind The Matrix: Resurrections which is the fourth installment in the series.
The Matrix: Resurrections arrives in theaters and HBO Max on December 22nd.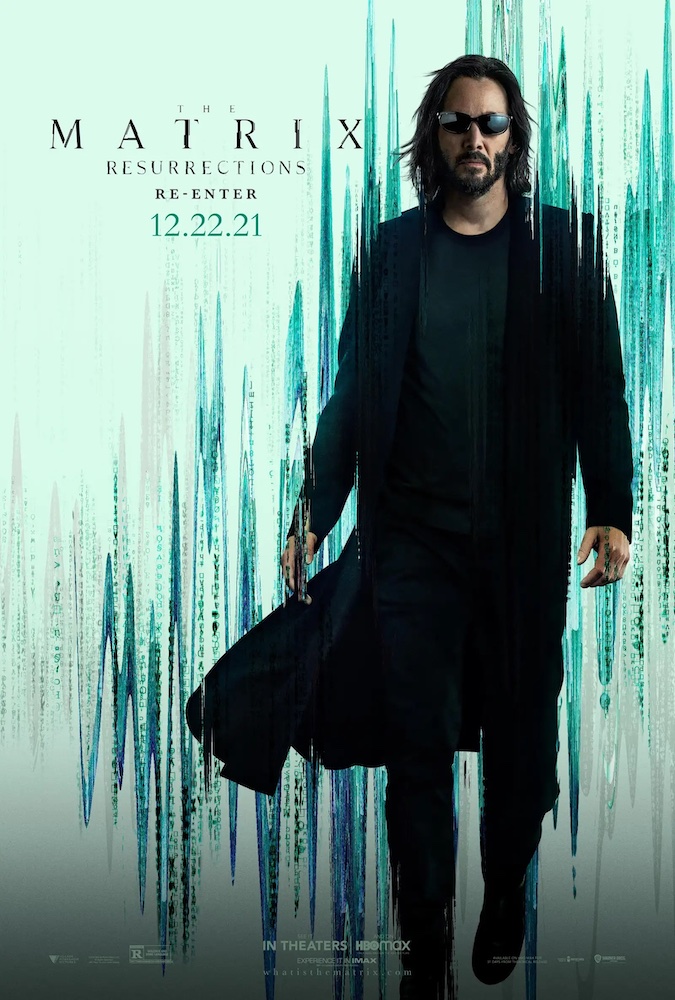 Subscribe to our newsletter!
Get Tabletop, RPG & Pop Culture news delivered directly to your inbox.