Nerf is Adding a Boba Fett Blaster to its Star Wars Armory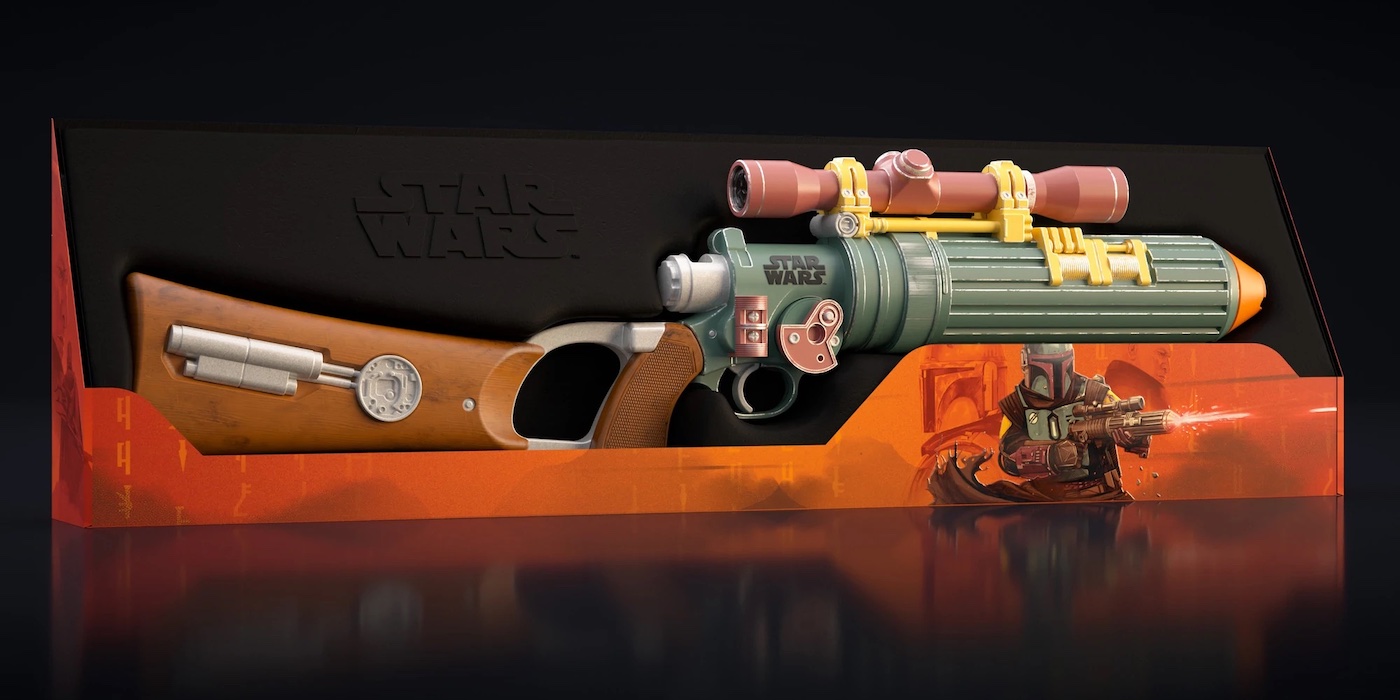 Mando isn't the only one getting a foam dart weapon – there's a powerful Boba Fett Nerf blaster on the way.
Boba Fett's customized Mandalorian armor and the deadly weaponry are his hallmarks. Like Din Djarin, he packs a weapon with history – a modified EE-3 carbine rifle. The weapon was a favorite of bounty hunters like Sugi and the Mandalorian protectors.
This 30-inch long Nerf version holds three drums (each with four elite darts) for fast loading. Like the Amban blaster, it has an electronic scope that lights up and it makes screen accurate sounds.

This dart-firing blaster is meticulously detailed. It captures the look of the EE-3 blaster seen in The Book of Boba Fett live-action TV series on Disney Plus. Includes: blaster, 3 drums, 12 darts, and instructions.
The blaster measures 30 inches long (76 centimeters) and comes fully assembled in premium packaging, perfect for display
The Nerf LMTD Star Wars Boba Fett's EE-3 blaster comes with 3 removable drums, which each can hold 4 darts, so you can switch out the drums and reload the blaster
This Nerf LMTD Star Wars blaster comes with 12 Nerf Elite foam darts
Features accurate blaster sounds and an electronic scope with an illuminated lens (Requires 2 AAA batteries, not included)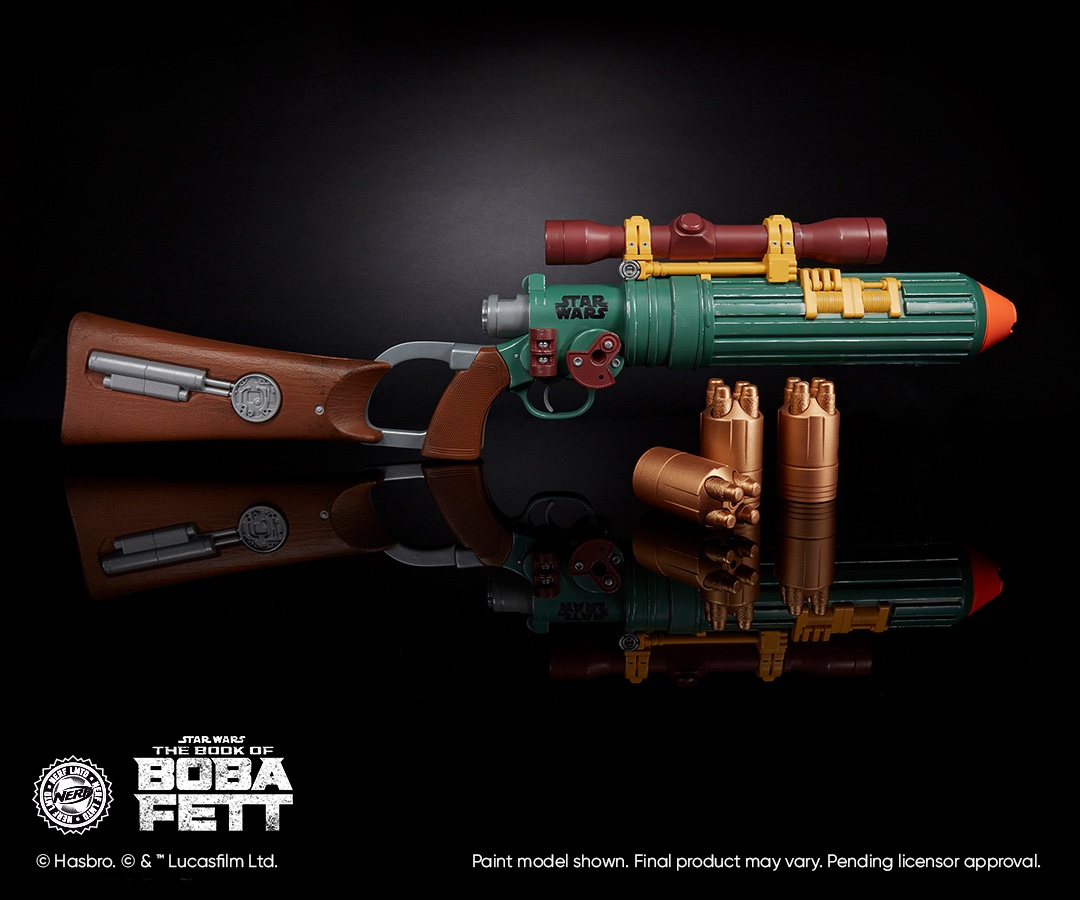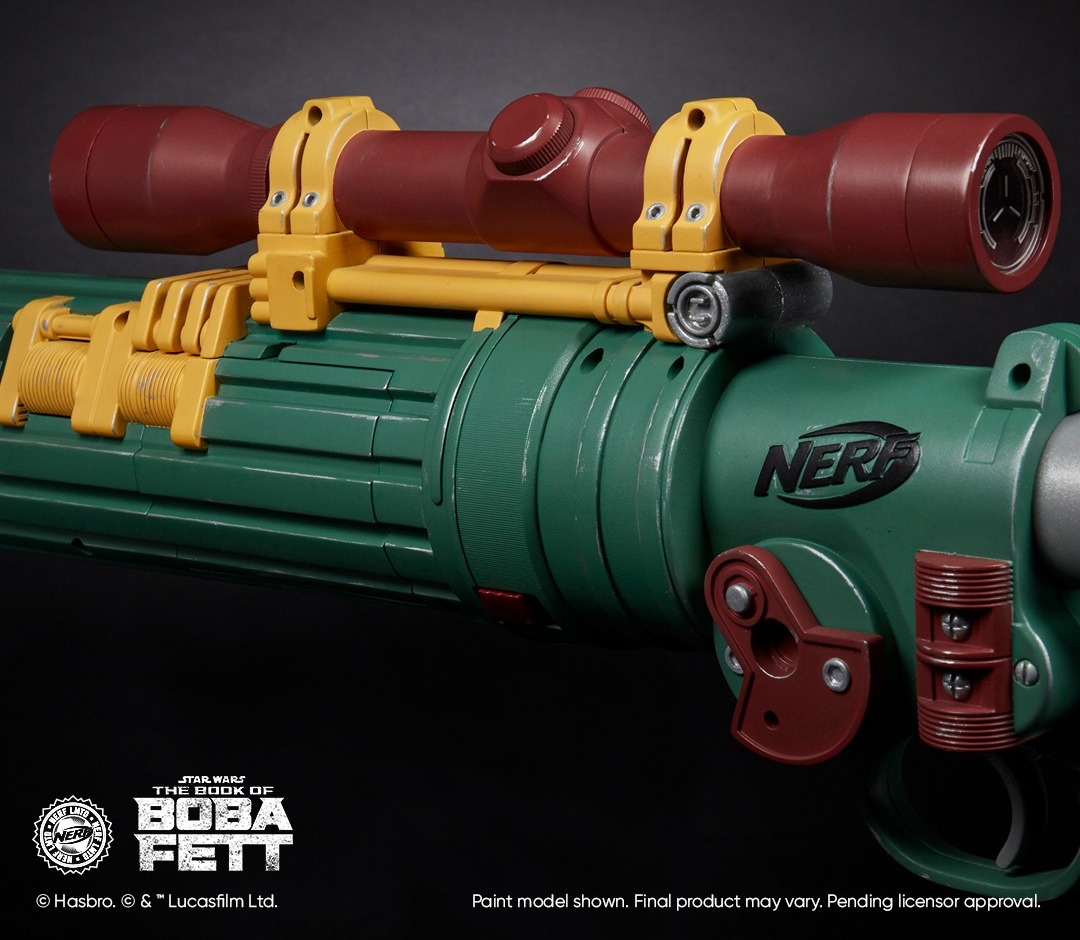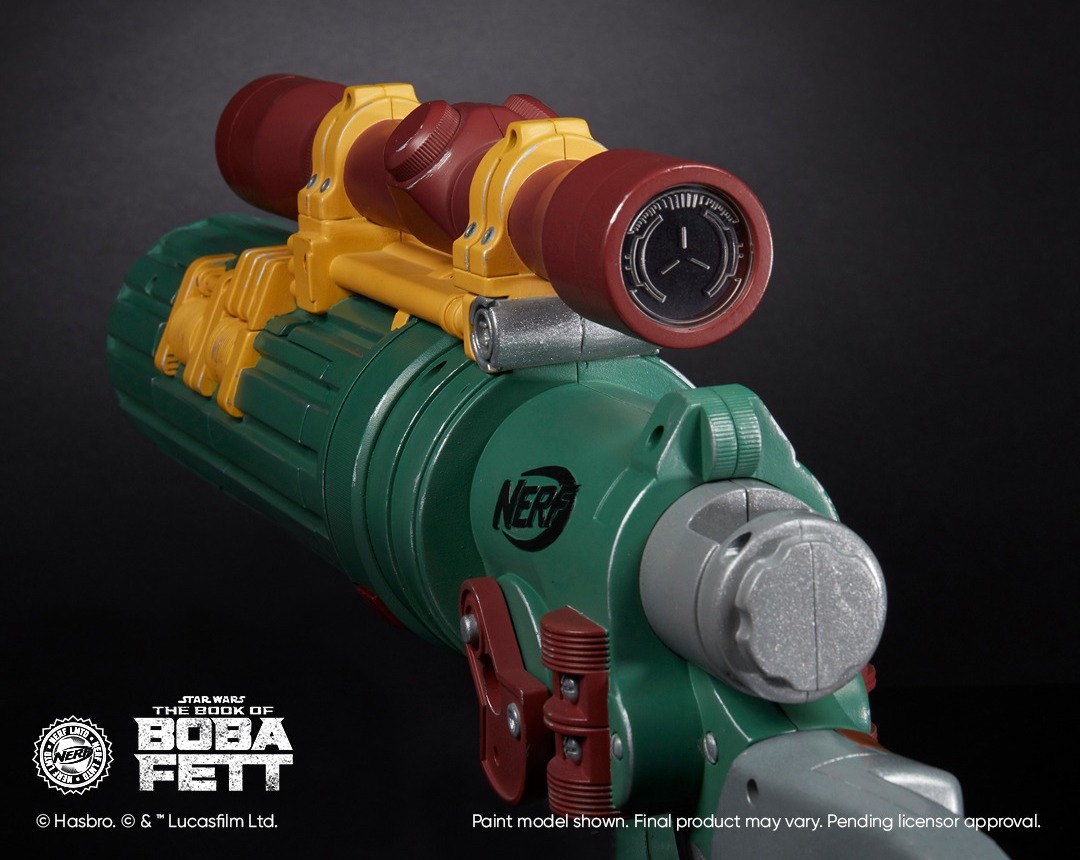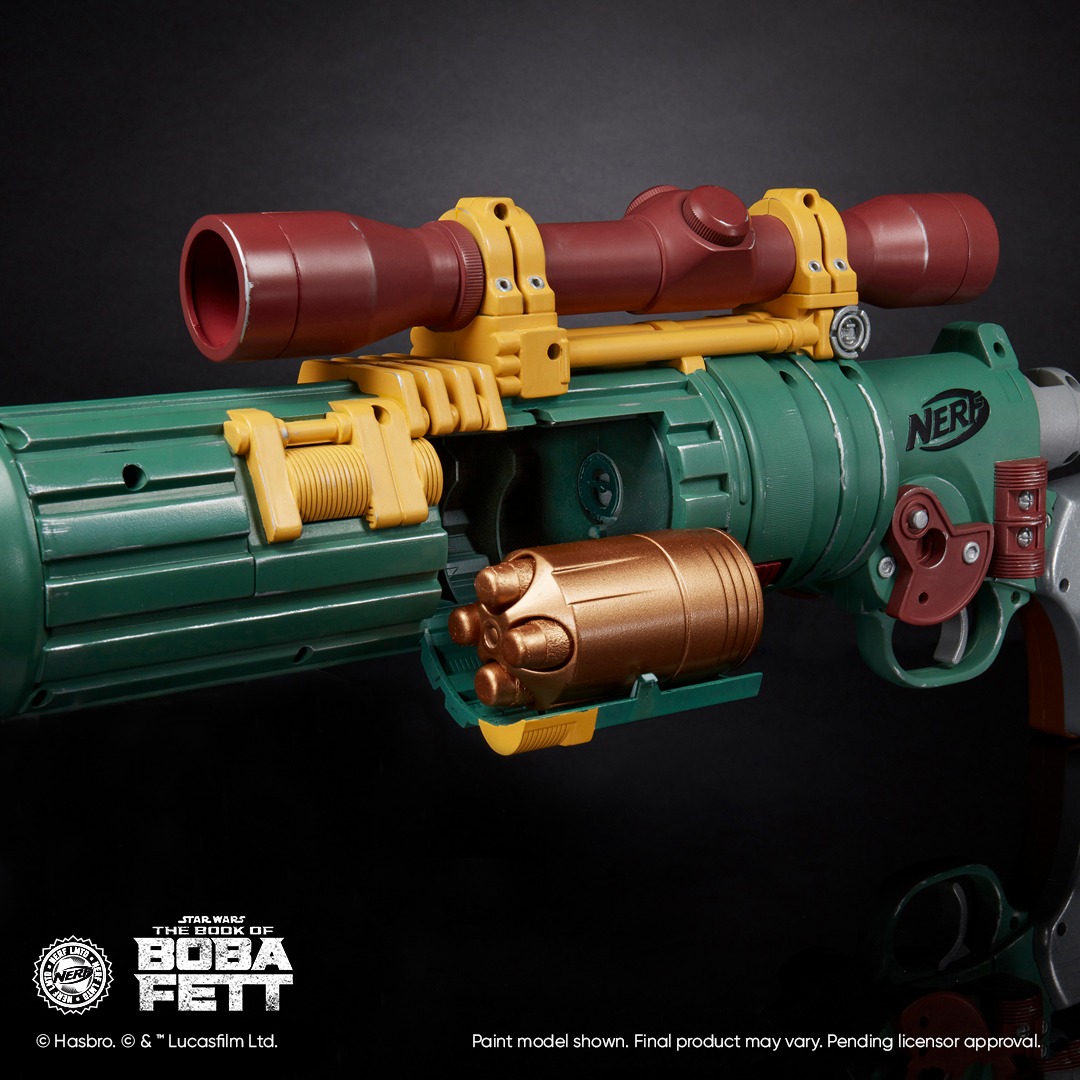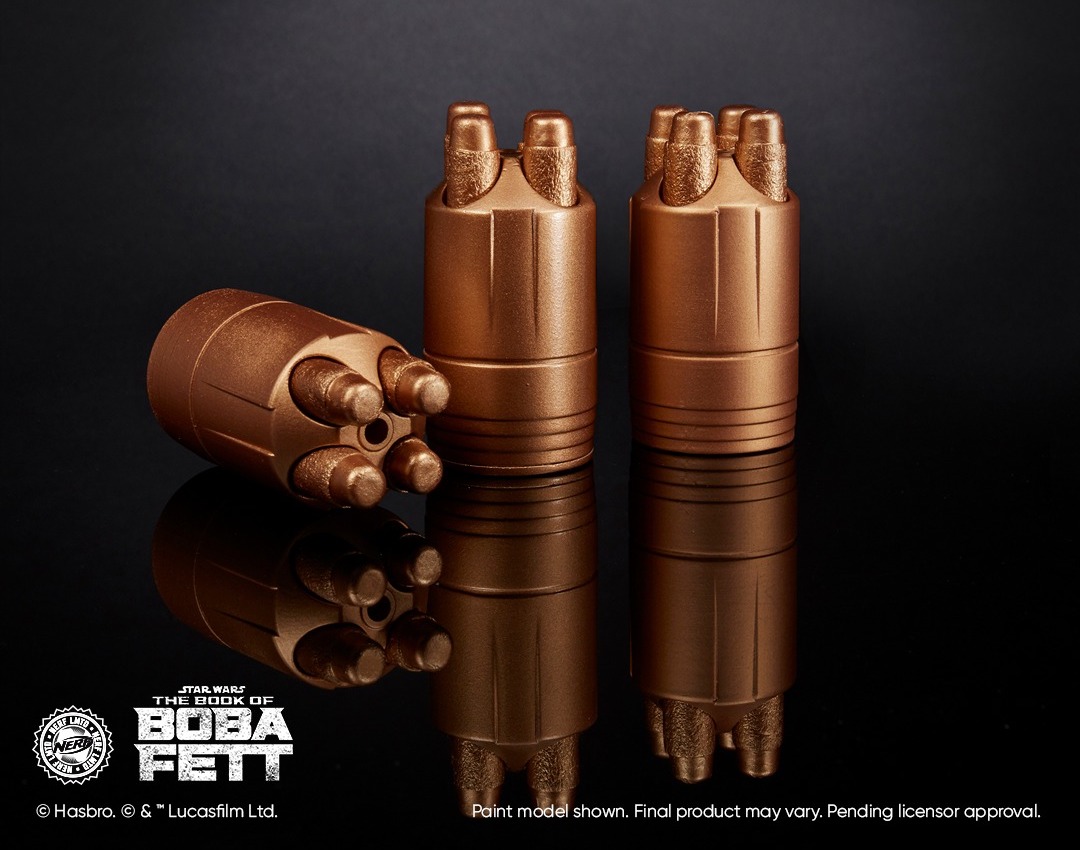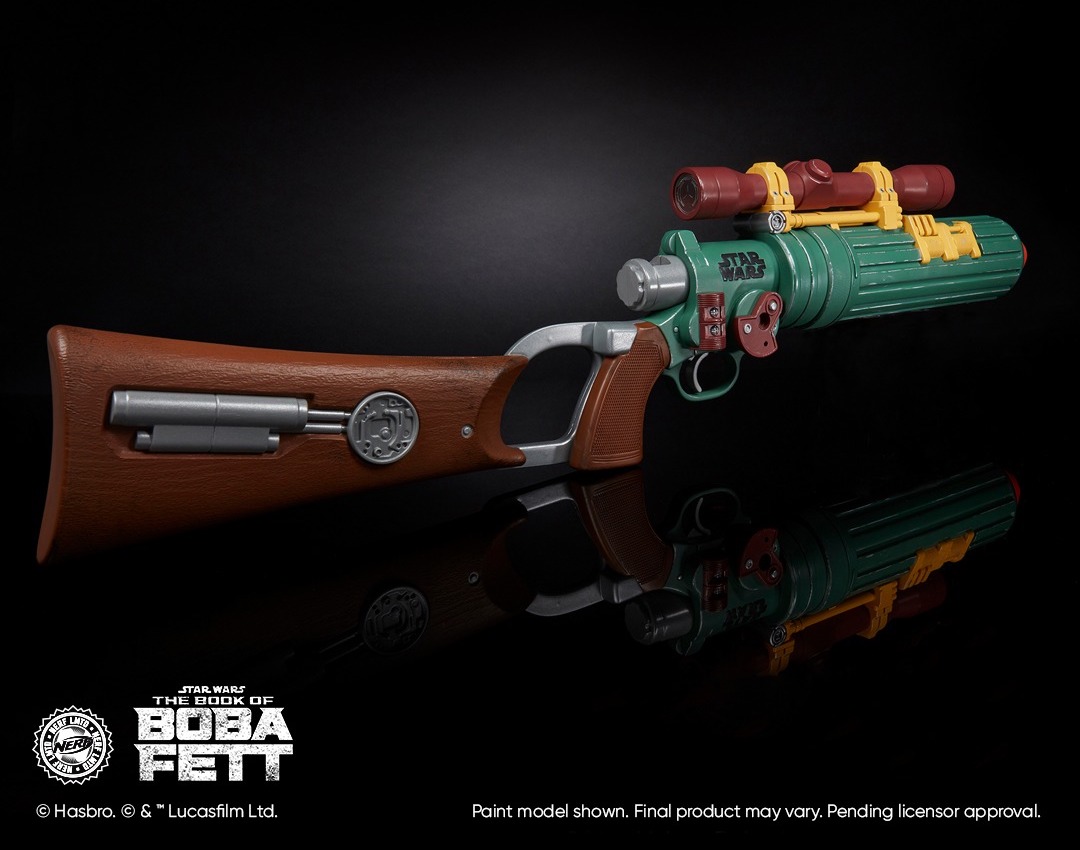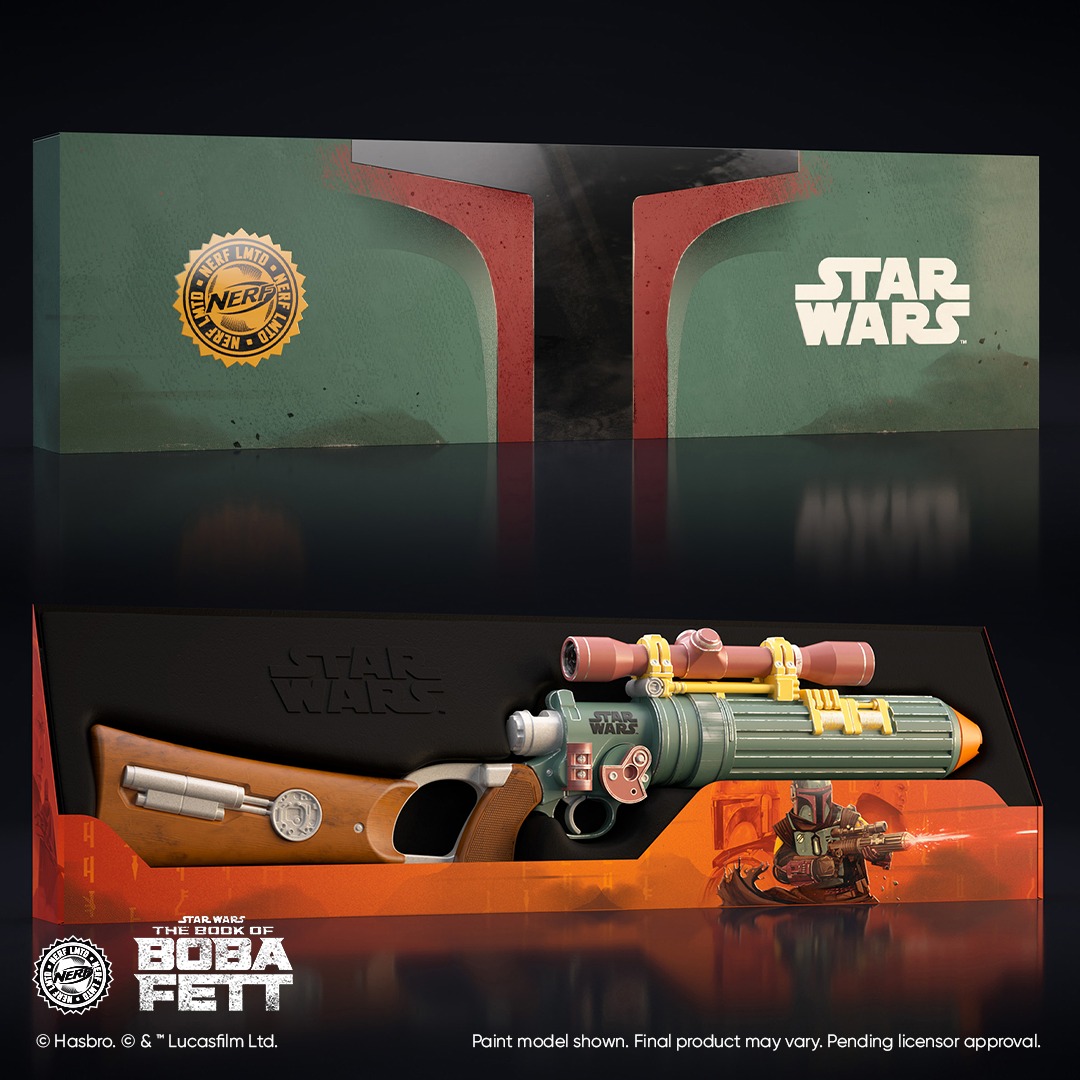 Subscribe to our newsletter!
Get Tabletop, RPG & Pop Culture news delivered directly to your inbox.