Sansa Stark Cosplays Rule the North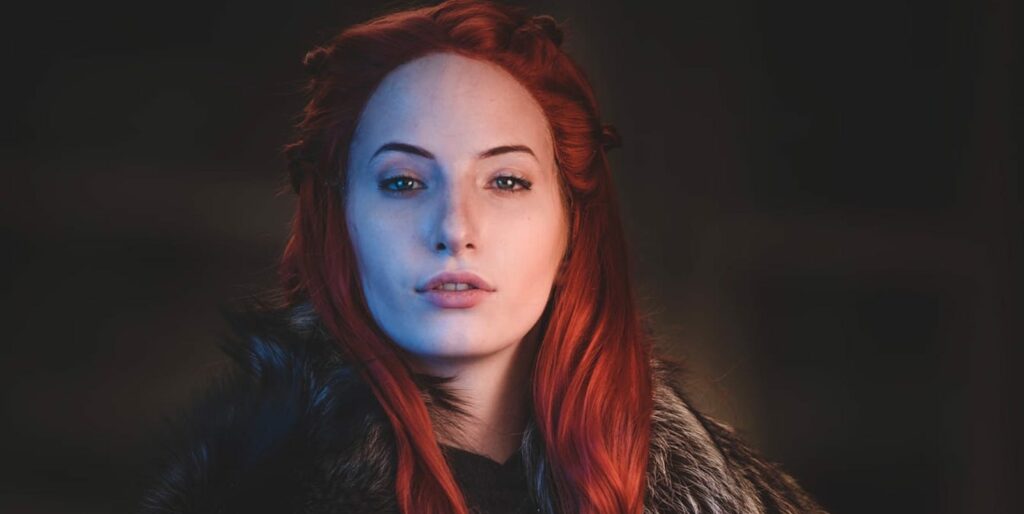 She's Queen of the North and she knows how to play The Game. We're paying homage to these Sansa Stark cosplays.
Game of Thrones was one of the most fascinating pop culture events to happen in recent history. For the years of its run on HBO, the show captivated audiences with its nuanced story, political intrigue, and fantastical battle machinations. Though many characters rose (and fell TRAUMATICALLY) through the course of Game of Thrones' many seasons, few made it out alive and on top. This week we're paying tribute to Sansa Stark Cosplays.
Sansa Stark was the eldest daughter of the ruling family of The North, the clan known for its survival of harsh winters, its loyalty, and its unwavering preparation for what's to come. Though Sansa started out as a spoiled, petulant brat with delusions of grandeur, playing the Game through many hard years certainly forged her path to sterner stuff. By the end of the story's arc, Sansa grew into a regal, calculating, ruthlessly efficient leader for her people. Heavy is the head that wears the crown, and Sansa Stark grows to carry it well.
Sansa's tastes and style evolve over time, due to the region she is living in, the events happening around her, and the natural progression from youth into adulthood. By the end of the show she is back in The North, donning the signature Stark house garb – blacks and grays, furs galore, and some BADASS silver accessories. It's easy to see why any cosplayer would be drawn to cosplaying this sassy redhead, and there are some exceptional Sansa cosplays out in the world. Though there are many looks that Sansa wears, this week we're focusing on the latter years.
Sansa Stark Cosplay by Usagitxo
Sansa Stark Cosplay by Ødfel
Sansa Stark Cosplay by mo-s-art
Sansa Stark Cosplay by IvyHale
Join us next week for more cosplay coverage!
Have a cosplay question you would like Mayhem's Muse to answer? Know a cosplayer you'd like to see featured?
Learn more about Mayhem's Muse
Latest News From BoLS: