The Essential 'Doctor Strange in the Multiverse of Madness' Comic Book Reading List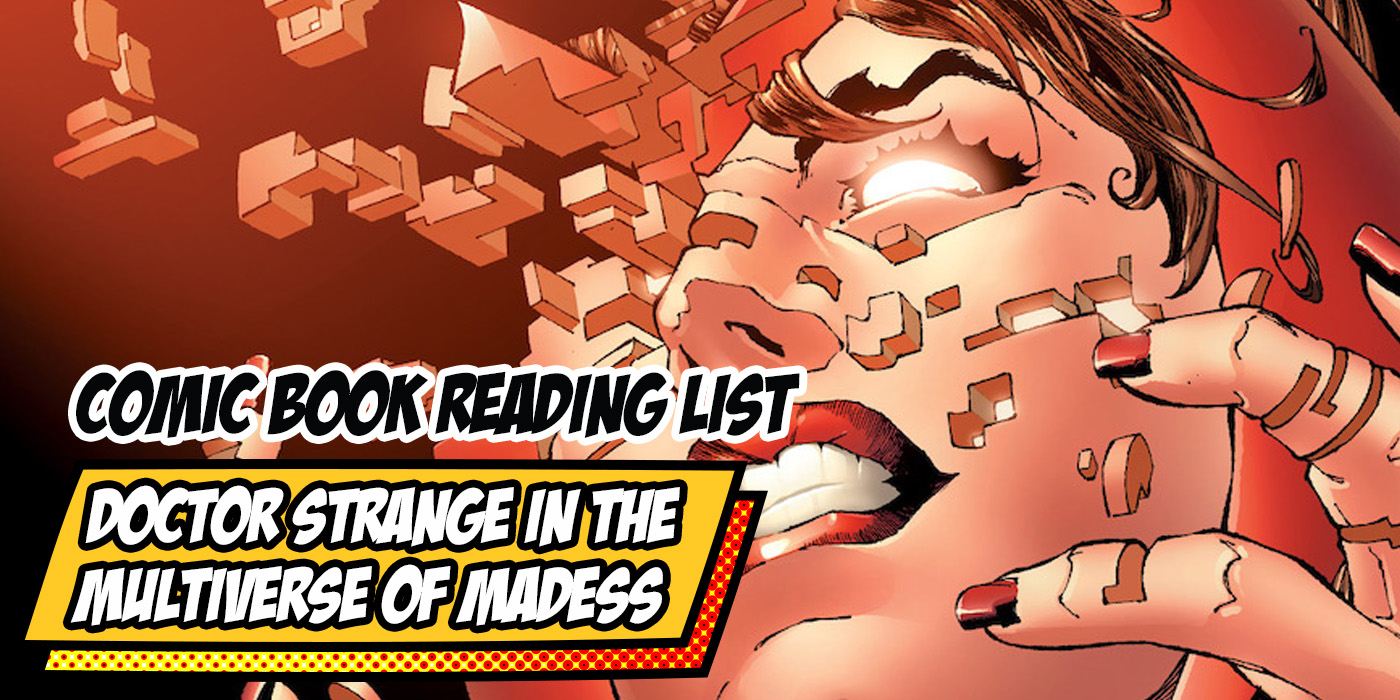 If you can't get enough of Marvel's new magical movie, head to your local comic book shop and check out this essential Multiverse of Madness reading list!
Doctor Strange in the Multiverse of Madness is filling up theaters around the world with excited MCU fans ready to see into the future of Marvel's phase 4. As with all MCU films, certain plot points are directly inspired by some of Marvel's most popular and beloved comic books. Can't get enough Strange in your life? Dive into the comic book corner of the multiverse with these 5 must-read comics that inspired the hit film.
This post doesn't contain any direct spoilers for 'Multiverse of Madness'. But in talking about the stories that inspired the film, there might be some inadvertent spoilers. Sorry!
House of M by Brian Michael Bendis & Olivier Coipel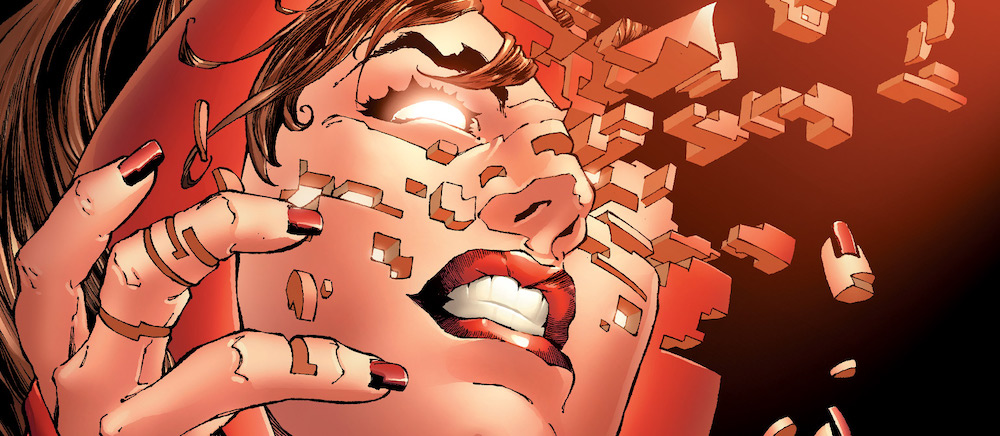 This is a classic take on the Scarlet Witch and the dangers of her reality-altering powers going awry. Written in 2005, the story begins just after the Scarlet Witch has had a psychological breakdown when reminded of the loss of her children. As the Avengers and the X-Men gather to decide her fate, Wanda is convinced to take fate into her own hands.
With just a few words, this all-powerful woman on the verge of falling apart changes the entire world. And it's up to Wolverine, Emma Frost, Spider-Man, and others to find their way out of a simulated world. But returning things to normal can be pretty painful for all involved.
Hardcover Price: $42.17
---
Marvel's Doctor Strange: The Art of the Movie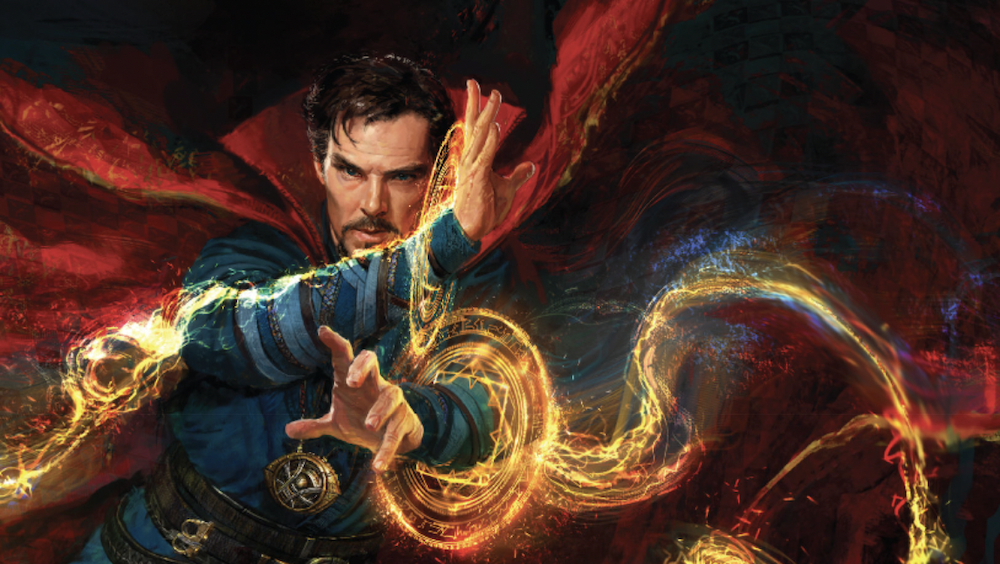 This gorgeous art book pays tribute to Marvel's first full-length film about the Sorcerer Supreme. From stunning concept art from the first Doctor Strange film to insider input from the production team, this book is a breath-taking addition to any fan's coffee table. Want a closer look at the film's intricate costumes and set designs? This book has it all.
Hardcover Price: $218.36
---
Doctor Strange: Last Days of Magic by Jason Aaron & Chris Bachalo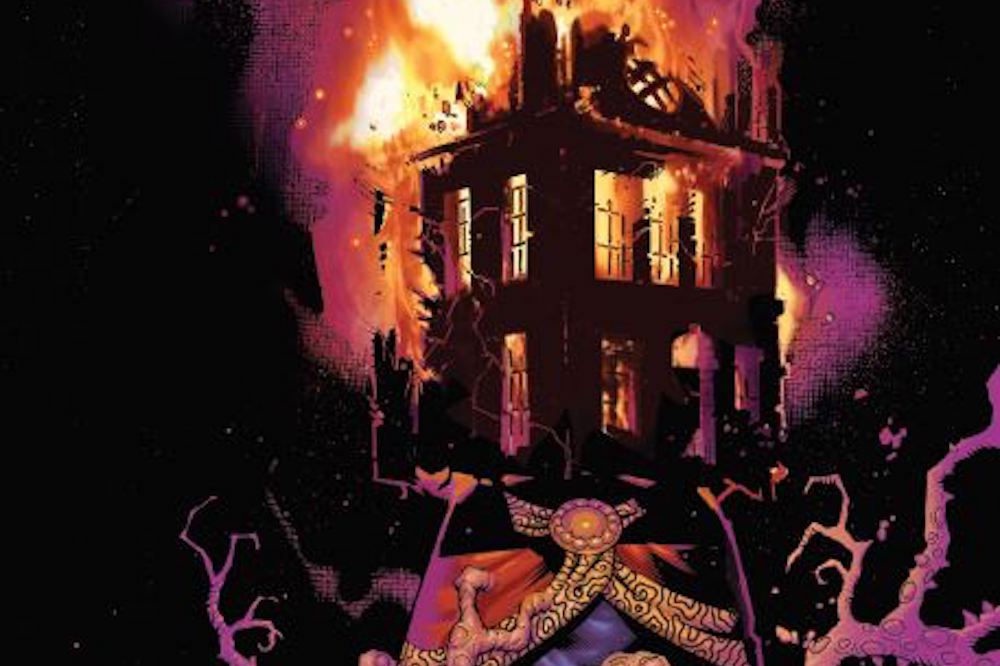 The Empirikul have come to Earth in their quest to eradicate all magic from the universe. And guess what? They succeeded. Magic has disappeared from the Earth, and the Sorcerer Supreme is powerless for the first time. Can Strange battle the religious science-zealots while the world around them believes that nothing has changed?
This story isn't specifically tied to any events in Multiverse, but it's one of the best recent Doctor Strange story arcs. The story and Bachalo's artwork lean heavily into the dark imagery that is making the new film such a hit with horror fans.
Hardcover Price: $20.95
---
Young Avengersby Kieron Gillen & Jamie McKelvie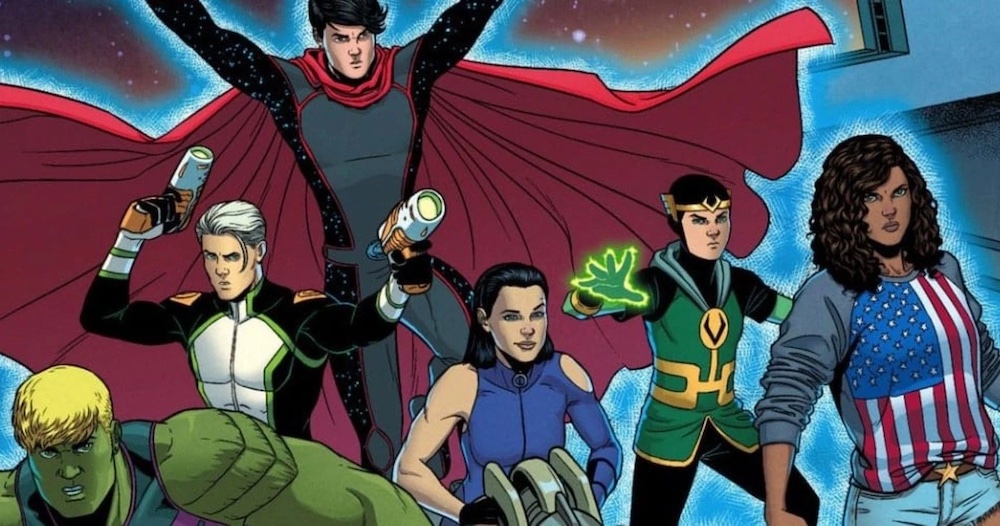 When will I shut up about the Young Avengers joining the MCU? Never! Multiverse of Madness introduced us to Miss America Chavez, though her character was pretty tame. But if you're dying to know more about this multi-dimensional traveller with the star-spangled fists of punchitude, this is the book to start with.
This introduction to a new team features some of McKelvie's most iconic art panels. It gathers several characters we've met in the MCU, including Hawkeye Kate Bishop, Kid Loki, America, and a version of Wanda's son Billy as the teen hero Wiccan. Together with the Skrull shapeshifter Hulkling and the banished Kree Noh-Varr, these super-powered teens have to fight an inter-dimensional parasite that's infecting all of the adults in their vicinity. It's a stellar time, and a must-read Marvel comic.
Subscribe to our newsletter!
Get Tabletop, RPG & Pop Culture news delivered directly to your inbox.
Hardcover Omnibus Price: $46.99
---
New Avengers: Illuminatiby Brian Michael Bendis & Brian Reed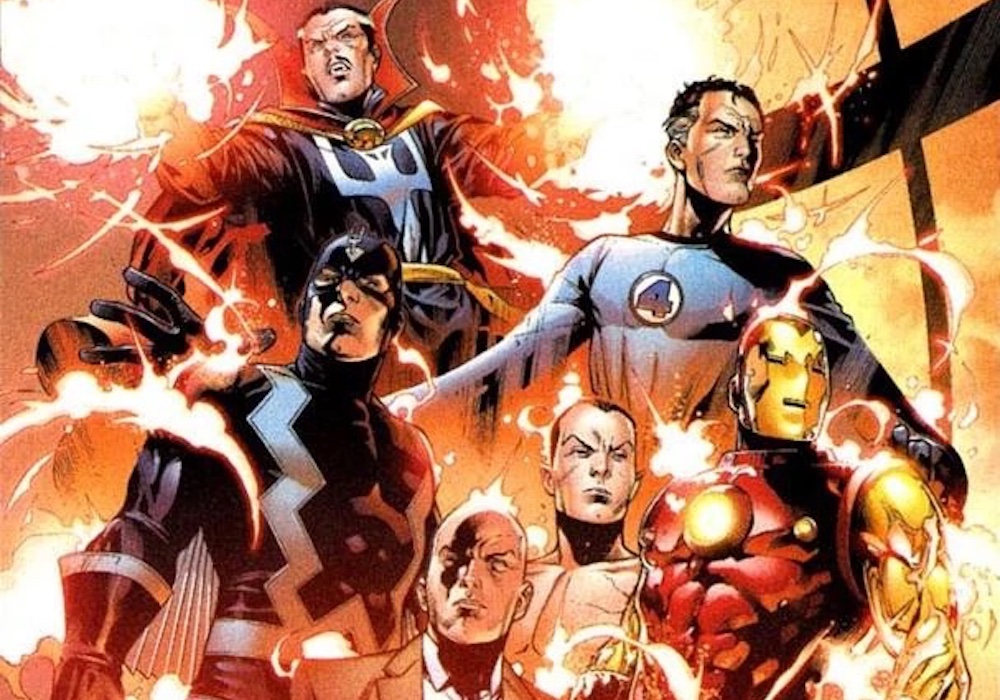 If you haven't seen the film yet, prepare yourself – you're gonna have some big feelings about the Illuminati.
In this story, the Illuminati lineup is a little bit different. And comprised entirely of dudes. It's a megalomaniac tea party to save the Earth from a Skrull invasion! The story will certainly give you a good look at how the members of the secret organization have shaped the world around them. And while it might not have too much to say about the events in Multiverse of Madness, it's very likely you'll be extra glad you read it when the Disney+ series Secret Invasion comes to streaming.
Hardcover Price: $97.36
---
SPOILER WARNING! This recommendation is a direct spoiler for the 'Multiverse of Madness' post-credits scene. Cool? Cool.
The Death of Doctor Strange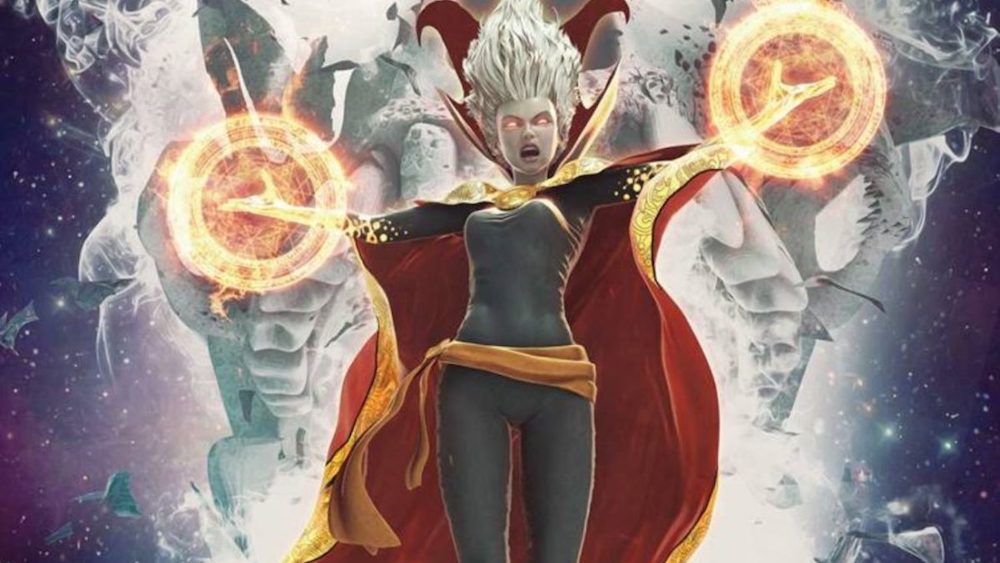 The world is in danger and Doctor Strange is dead. Now, mystical forces and foes threaten to destroy the universe, and the world needs a Sorcerer Supreme. A detective literally right out of Doctor Strange's past must solve his murder and help his remaining comrades in magic defeat The Three Mothers and their magic-eating monster child.
Dying to know who Charlize Theron's character is? Need to know more about Clea, Doctor Strange's student, colleague, and master of the Dark Dimension? This is a great way to catch up on her current comings-and-goings, who she is, and how she gets involved with Doctor Strange.
Paperback Price: $16.19
---
Latest News From BoLS: