Comics: Obi-Wan Kenobi Reading List Will Help You Say "Hello There" to New Show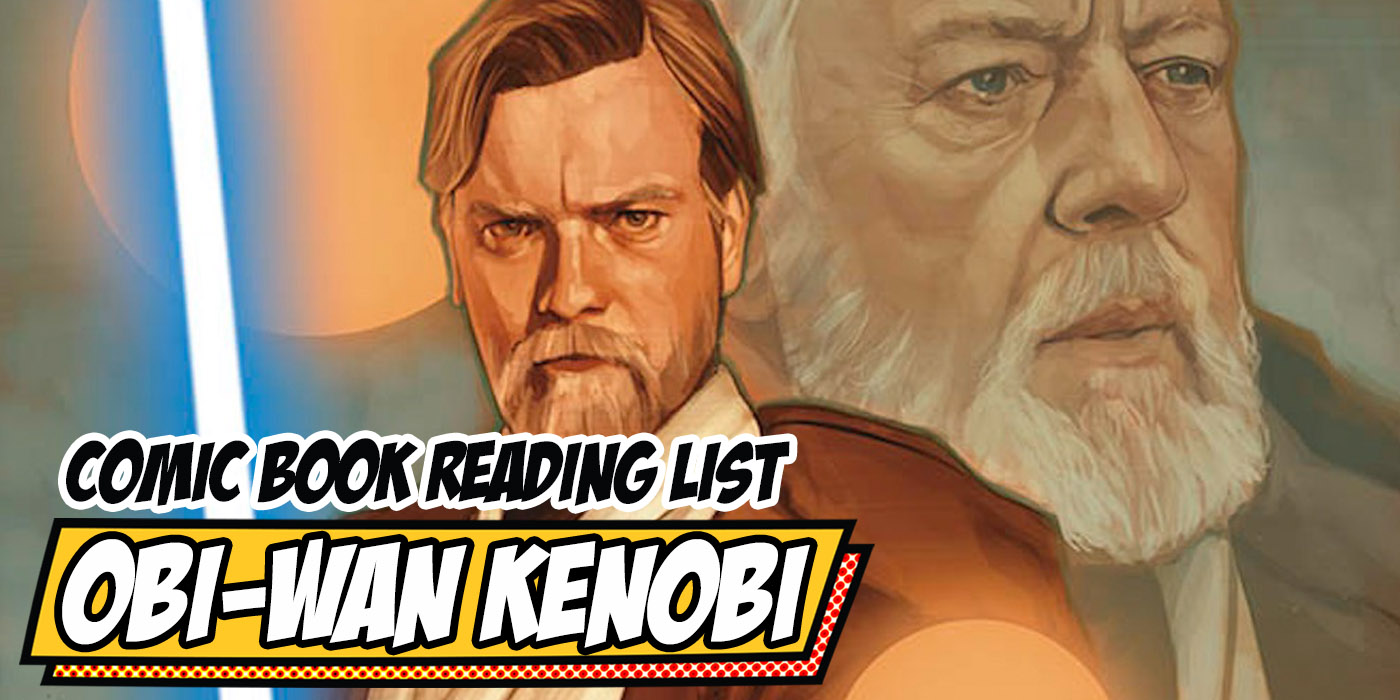 Can't wait for the 'Kenobi' premiere? With our Obi-Wan Kenobi reading list, you'll be ready for the Jedi's upcoming adventures on Tatooine.
Obi-Wan Kenobi is one of the most beloved characters in the entire Star Wars franchise. It's his cunning and skill that helped Luke change the landscape of the entire galaxy. Even after his death at the hands of his former Padawan, Kenobi's legacy was sealed as one of the most influential characters of the franchise. Then came the prequels, and they were kind of a mess. But Ewan McGregor's portrayal as a young Padawan Obi-Wan was spot-on – of course we're all waiting with baited breath for his next adventure.
Whether he's secretly defending the Skywalker heir on the sandy dunes of Tatooine or trying to guide his first Skywalker Padawan away from the Dark Side, there are plenty of incredible comic book stories that will likely influence the upcoming Disney+ series. Check out these top-tier comic books that shed light on Obi-Wan's life. And of course, if you see something you want to own in the meatspace, be sure to support your local comic book shop.
Obi-Wan Kenobi Reading List
Star Wars (2015) by Jason Aaron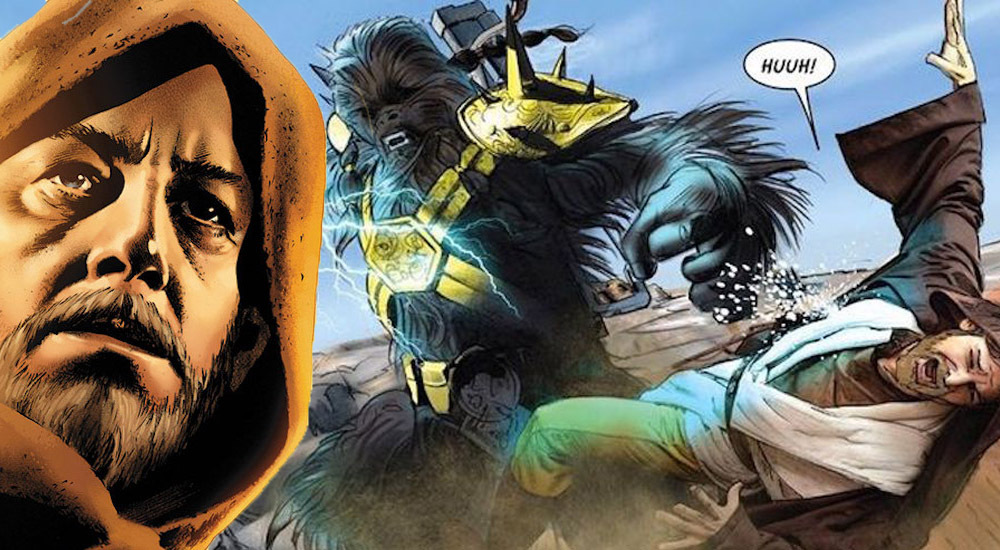 Jason Aaron's 2015-2019 run on Star Wars has plenty of exciting canon moments that could appear in the upcoming Kenobi series. The series takes place after the death of Obi-Wan as Han, Luke, and Leia take on the Empire. The series jumps between characters, but the writing and art are all fantastic. Two of the series' issues, #7 and #20, are Obi-Wan must-reads about the time he spent keeping a low profile on Tatooine. It's not always so easy though: Jabba the Hutt's goons are pressing the water farmers for "taxes" during a draught – and they're willing to hurt anyone who doesn't pay up. Through Obi-Wan's old journals, Luke finds out how Obi-Wan stood up to the thieves – and incurred the wrath of Black Krrsantan along the way. The story is great and it has some stellar art. Plus, we wouldn't be at all surprised if Obi-Wan vs. this Wookie bad-boy makes its way to the big screen.
---
Star Wars: Obi-Wan (2022) by Christopher Cantwell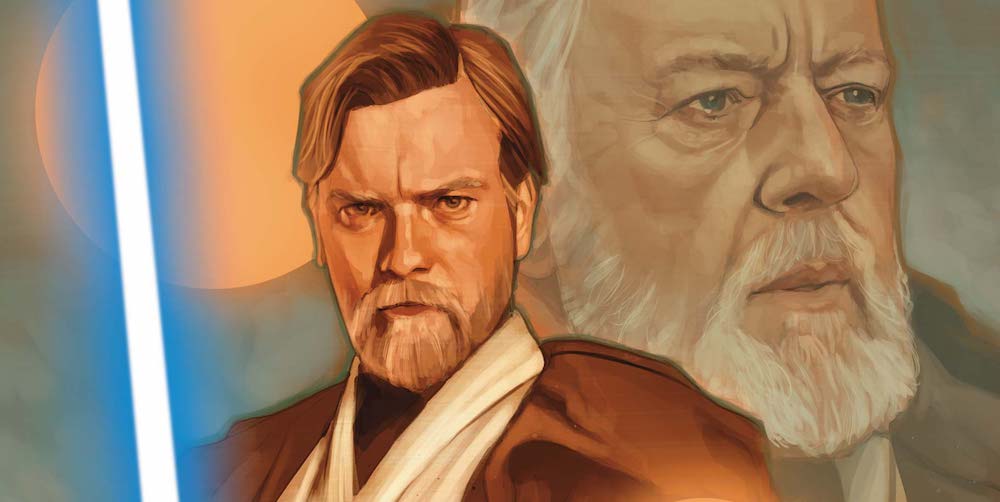 Of course, just in time for the show, Marvel has released a new Obi-Wan feature series. Furthering the idea of Obi-Wan keeping a long-term journal, this series will continue to pull stories from across Obi-Wan's life to shed light on periods of his life that we've yet to see on screen. It's probably not a coincidence that Kenobi gets his own title the same year his show debuts. While it's unlikely the issues will tie directly into the show as it premieres week by week, I've got the feeling that these stories will be a great suppliment to the show and the character's overall backstory. After all, we don't meet Obi-Wan until he's a senior Padawan, and he becomes a Master not soon after. There are still so many tales to tell about the Jedi's life, training, students, and years on Tatooine.
---
Star Wars: Obi-Wan & Anakin by Charles Soule & Marco Checchetto (2016)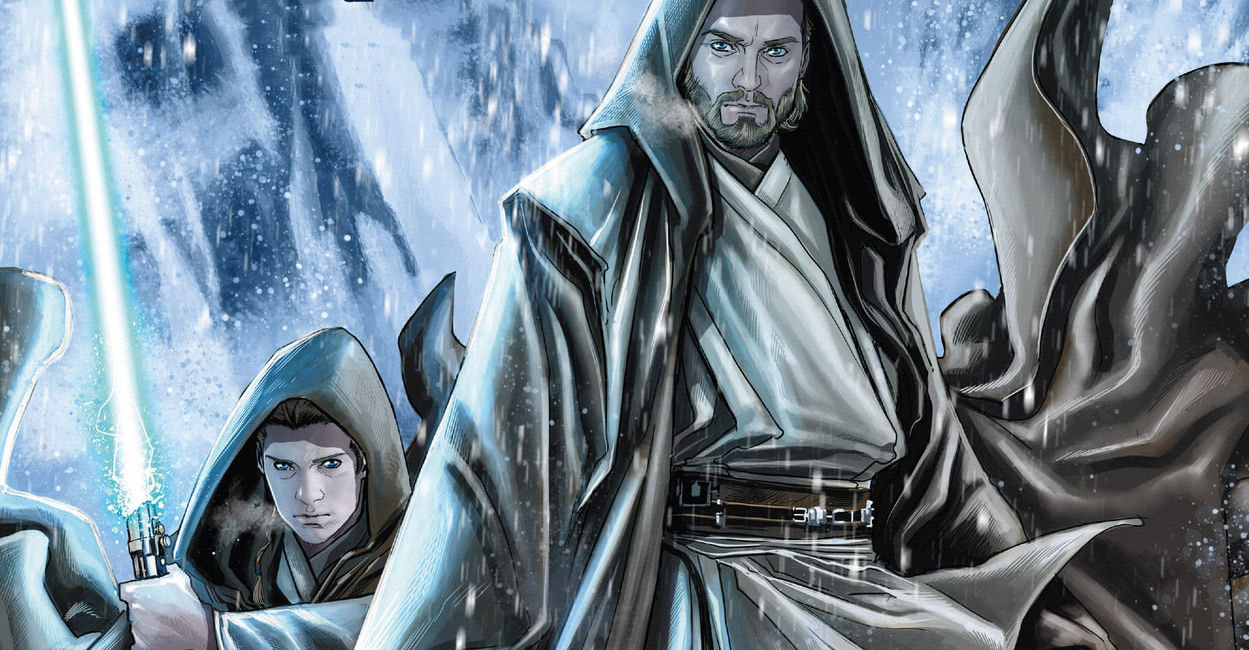 This story follows Obi-Wan and his young Anakin Skywalker. The Padawan's relationship with the Jedi academy is in a tenuous place. Anakin is unsure if he wants to keep up with his training, believing that perhaps his fate lie elsewhere. Obi-Wan is stuck between his oath to oversee Anakin's education and his own status as a Jedi. It's in this mindset that the two follow a Jedi distress signal to the planet Carnelion IV. The world is ravaged by war between two factions, the Open and the Closed. Can Obi-Wan bring peace to this planet and it's warring peoples? This book is a beautiful look at Anakin's inner conflict and Obi-Wan's efforts to assuage him. It also touches on the Jedi Council's role in a greater universal battle that also rages inside the young Padawan.
---
Which 'Star Wars' comics are your favorite? Any other stories that should be on our Obi-Wan Kenobi reading list? Tell us down below in the comments!
Subscribe to our newsletter!
Get Tabletop, RPG & Pop Culture news delivered directly to your inbox.