Doctor Who: 'Sex Education' Star Ncuti Gatwa Will Be the 14th Doctor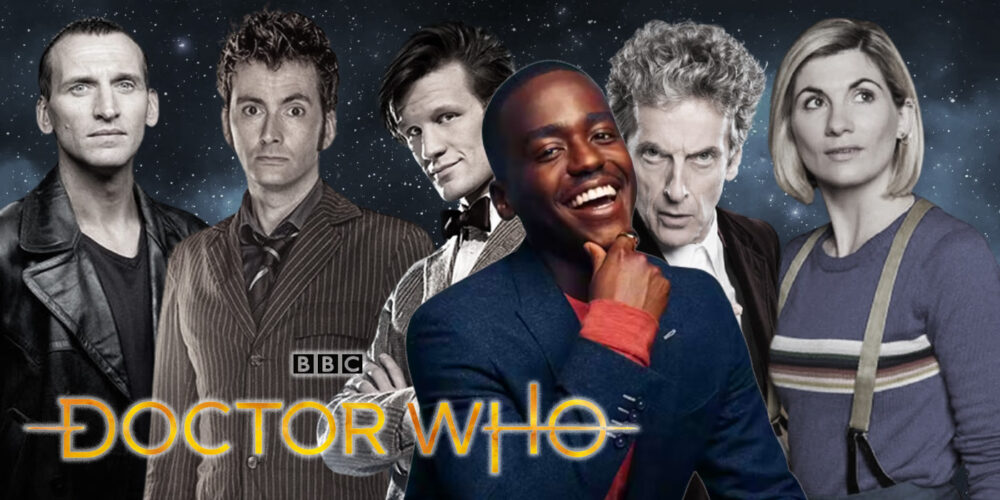 Ncuti Gatwa will be the first Black Doctor in the show's history – past roles prove he has the whit to roll with Russell T. Davies' return.
As Jodie Whittacker's run on the legendary Time Lord draws to a close, the BBC and Russel T. Davies have announced who will play the next Doctor. And this actor wasn't on our guess list! That's okay. Because ladies, gentlemen, theys, and gays, we have our first Black Doctor. And fans of Netflix's Sex Education are thrilled to see a familiar beloved face.
Ncuti Gatwa is the 14th Doctor!
Ncuti (pronounced 'Shoo-ti') Gatwa is a Rwandan-Scottish actor best known for playing Eric Effiong in the Netflix show Sex Education. If you haven't seen the show, do yourself a favor and check it out. It's hilarious and heartfelt, and brilliantly acted by actors like Ncuti, Asa Butterfield, and Gillian Anderson.
Of course, Eric Effiong was one of the fan favorite show characters. The role won Ncuti a Best Actor Award at the Scottish BAFTAs in 2020, and he was nominated again this year. Of course, playing Eric won him the greatest award of all: our hearts.
When asked about his new role as the Doctor, he talked about his own heart:
"Unlike the Doctor, I may only have one heart, but I am giving it all to this show."
Well, if that isn't just the most precious thing I've ever heard. And it gets better – apparently his audition was absolutely stellar.
Gatwa's Audition Blew Davies Away
It sounds like the actor made it very easy to choose the next pilot of the TARDIS. According to Russel T. Davies in a BBC press release:
"Sometimes talent walks through the door and it's so bright and bold and brilliant, I just stand back in awe and thank my lucky stars. Ncuti dazzled us, seized hold of the Doctor and owned those TARDIS keys in seconds."
"It was our last audition. It was our very last one. We thought we had someone, and then in he came and stole it."
View this post on Instagram

Subscribe to our newsletter!

Get Tabletop, RPG & Pop Culture news delivered directly to your inbox.
Russel Davies Returns
The upcoming Doctor's adventures will see Davies return to the show after taking a break. After producing other limited-run projects like It's a Sin, the Doctor's signature writer and producer will be back in 2023.
Want to hear everything he has to say about bringing Ncuti to the Whoverse? Check out their full red carpet interview below! Here's looking toward the future and a new Doctor in 2023!