In Sci-Fi Thriller 'Don't Worry Darling' Florence Pugh Questions Perfection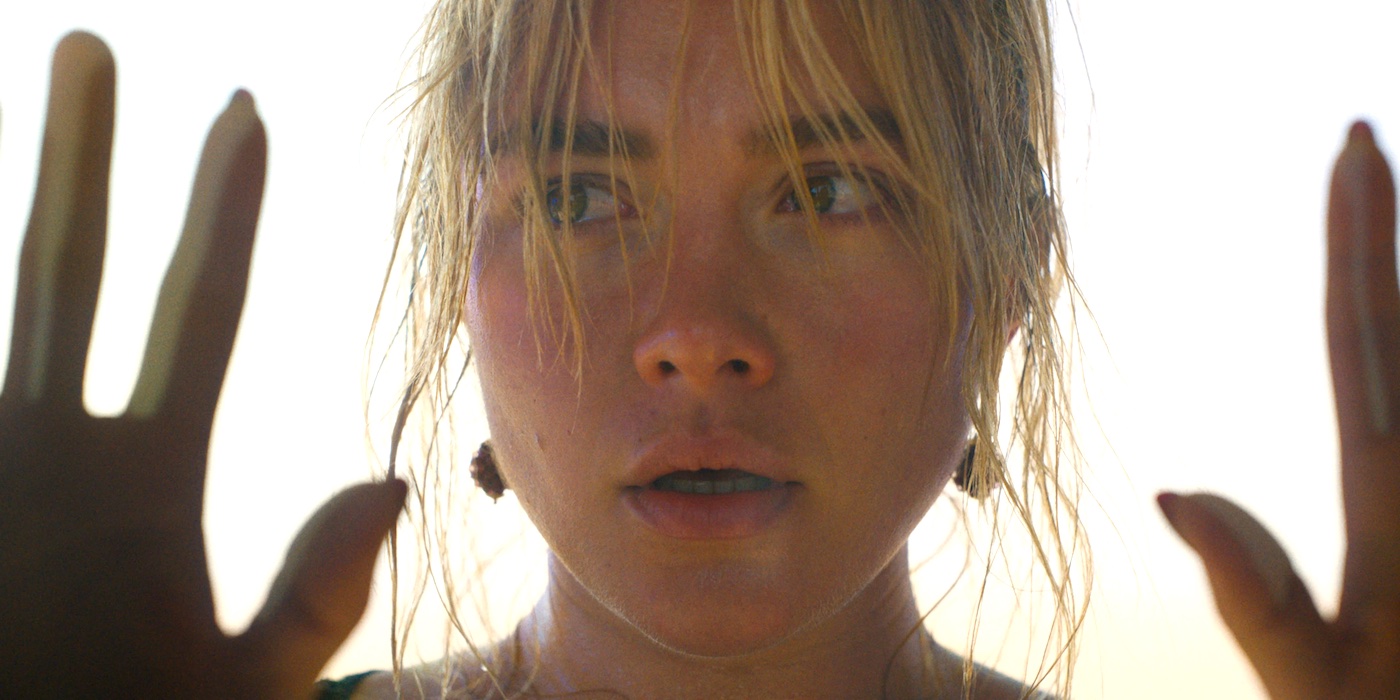 The town of Victory is a place where dreams come true and no one wants for anything. The first Don't Worry Darling trailer shows the cracks.
Olivia Wilde's new movie is a departure from her debut, Booksmart. Don't Worry Darling takes place in an idyllic 1950s town called Victory. Its residents are young, diverse couples in the prime of their lives. Things aren't quite right, though. Something is going on right under the surface.
Don't Worry Darling has an almost Stepford Wives feel to it, but its evil goes somewhere else. Somewhere distorted and weird and cultish. I'm really digging this cast and the too perfect world they're in. I'm looking forward to seeing it.
The trailer debuted at Cinemcon last week. During her presentation Wilde listed Inception, The Matrix and The Truman Show as inspirations. Movies that all push the boundaries of the imagination and reality.
"I want you to imagine a life where you have everything you could want. Not just material things… but true love and friendship. What would it take for you to give up that perfect life? Are you willing to dismantle the system that's designed to serve the world?"
Don't Worry Darling Synopsis & Crew
Olivia Wilde is directing; Florence Pugh, Harry Styles, Gemma Chan, Chris Pine star.
Alice and Jack are lucky to be living in the idealized community of Victory. Victory is an experimental company town housing the men who work for the top-secret Victory Project and their families. The 1950's societal optimism espoused by their CEO, Frank anchors every aspect of daily life in the tight-knit desert utopia.
Life is perfect, with every resident's needs met by the company. All they ask in return is discretion and unquestioning commitment to the Victory cause. But when cracks in their idyllic life begin to appear, exposing flashes of something much more sinister lurking beneath the attractive façade, Alice can't help questioning exactly what they're doing in Victory, and why.
Don't Worry Darling arrives in theaters on September 23.
Subscribe to our newsletter!
Get Tabletop, RPG & Pop Culture news delivered directly to your inbox.