Star Wars: Leaks From 'Ahsoka' Set May Show Ruins of a Jedi Temple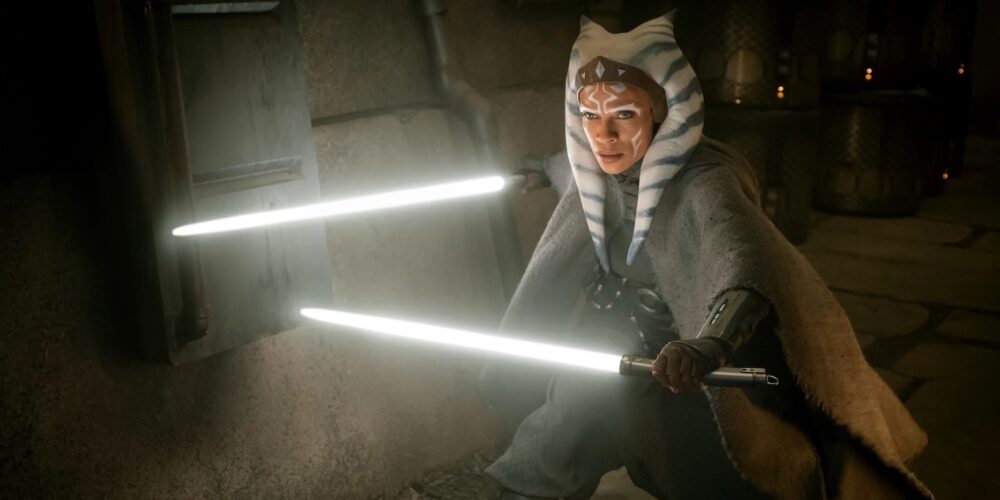 Disney+'s upcoming Ahsoka series is underway, and these allegedly leaked set photos may show a show location powerful in the Force.
Leaked Set Photos
Early in April a "leaked" image from the rumored set of Ahsoka was going around Reddit and Twitter. It showed someone dressed as Ahsoka from the back and what looked like Darth Maul in a desert background with a small filming crew. It was ultimately debunked by the Bespin Bulletin as a fake. Supposedly some cosplayers with access to high quality costumes and cameras organized a very convincing photoshoot. And personally knowing some cosplayers with that level of costume of equipment, that story is not at all surprising. It was also revealed at that time that Ahsoka wasn't scheduled to commence filming for a couple of weeks.
It is, admittedly, a really cool cosplay.
Ruins of a Jedi or Sith Temple?
Well, it's been a couple of weeks and according to the Bespin Bulletin, Ahsoka has begun production at the Manhattan Beach Studios train yard. So the leaked photos that are coming out now just might have some legitimacy.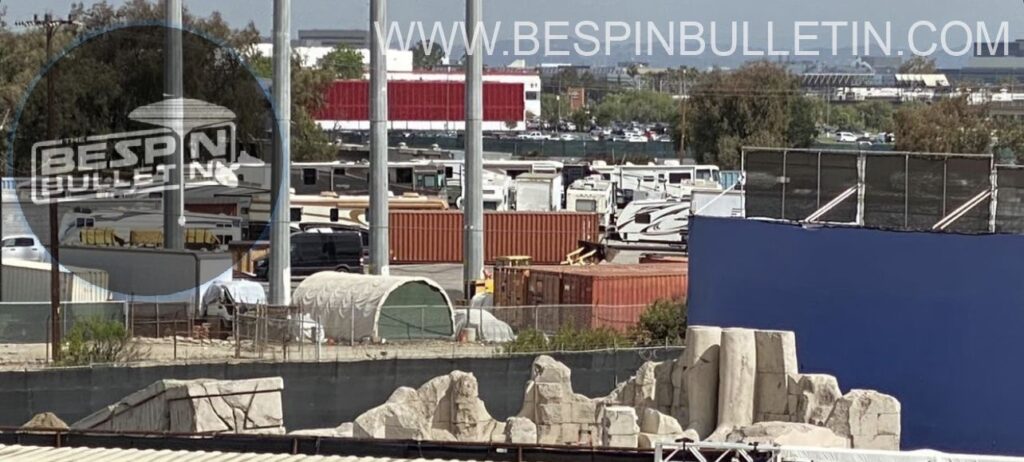 Photos from one of their latest reports show what's claimed to be parts of the Ahsoka set. While filming will likely take place in a variety of locations, this Manhattan Beach Studio set looks a lot like stone and rock ruins. Many are speculating this set could be part of a ruined Jedi temple or school.
We know from previous Star Wars projects that the ruins of Jedi and Sith temples aren't uncommon destinations. Between physical information and treasure that can be found there, and the spiritual importance of these places, many people, Force-user and otherwise, have made trips to such spots.
Ahsoka
Disney+'s Ahsoka is gearing up to be a Star Wars: Rebels reunion tour. Between casting for characters we've previously only seen animated such as Sabine Wren and Grand Admiral Thrawn, and Ahsoka's interest in finding the infamous Chiss in The Mandalorian, it feels likely that Ahsoka is trying to find Ezra Bridger, who went missing in the Rebels finale. While Ahsoka Tano will tell anyone that she "is no Jedi," Ezra very much is. So looking for clues of his whereabouts or even finding in one of these important and powerful locations wouldn't be surprising.
The ruins also look to be surrounded by blue screen and trees. It's anybody's guess what effects will be placed on the blue background in post. But we saw Luke's budding Jedi academy in The Book of Boba Fett on a planet full of trees. Ahsoka's been here and knows this location well and will perhaps return to the destroyed school in her self named show.
Subscribe to our newsletter!
Get Tabletop, RPG & Pop Culture news delivered directly to your inbox.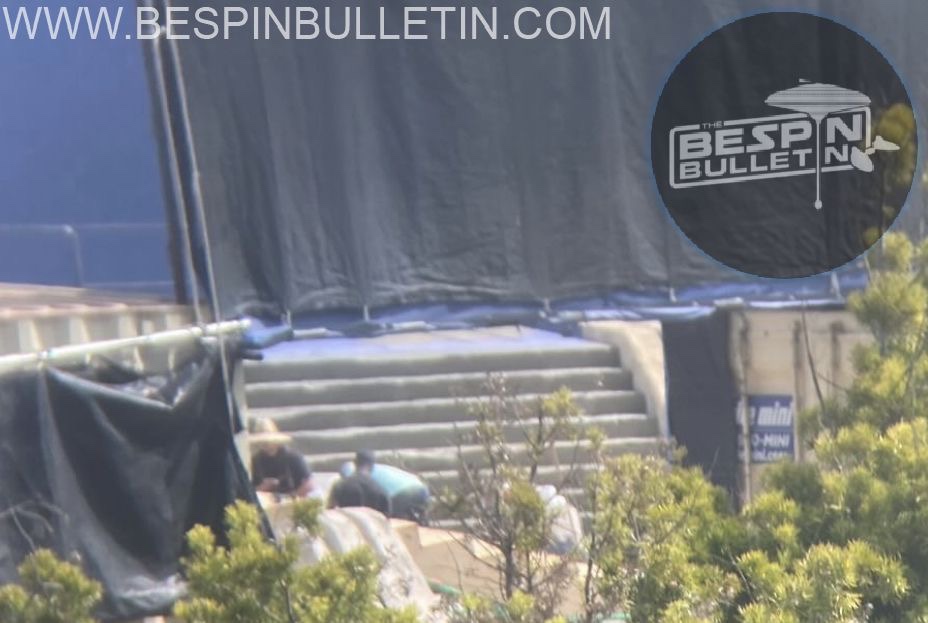 The upcoming series, Ahsoka, was announced in December 2020 as an upcoming live action streaming series on Disney+. It's being written by Dave Filoni and will star Rosario Dawson as the eponymous Ahsoka. At this time we don't know the show's official plot or release date, but we'll be sure to let you know here as soon as we do.
Are you looking forward to Ahsoka? What sort of location do you think those ruins are? Were you hoping for a Maul flashback or are you happy to hear that that early April photo was cosplay? Let us know in the comments!
May The Force Be With You, Adventurers!