'Top Gun: Maverick' Breaks Records Thanks to Gen X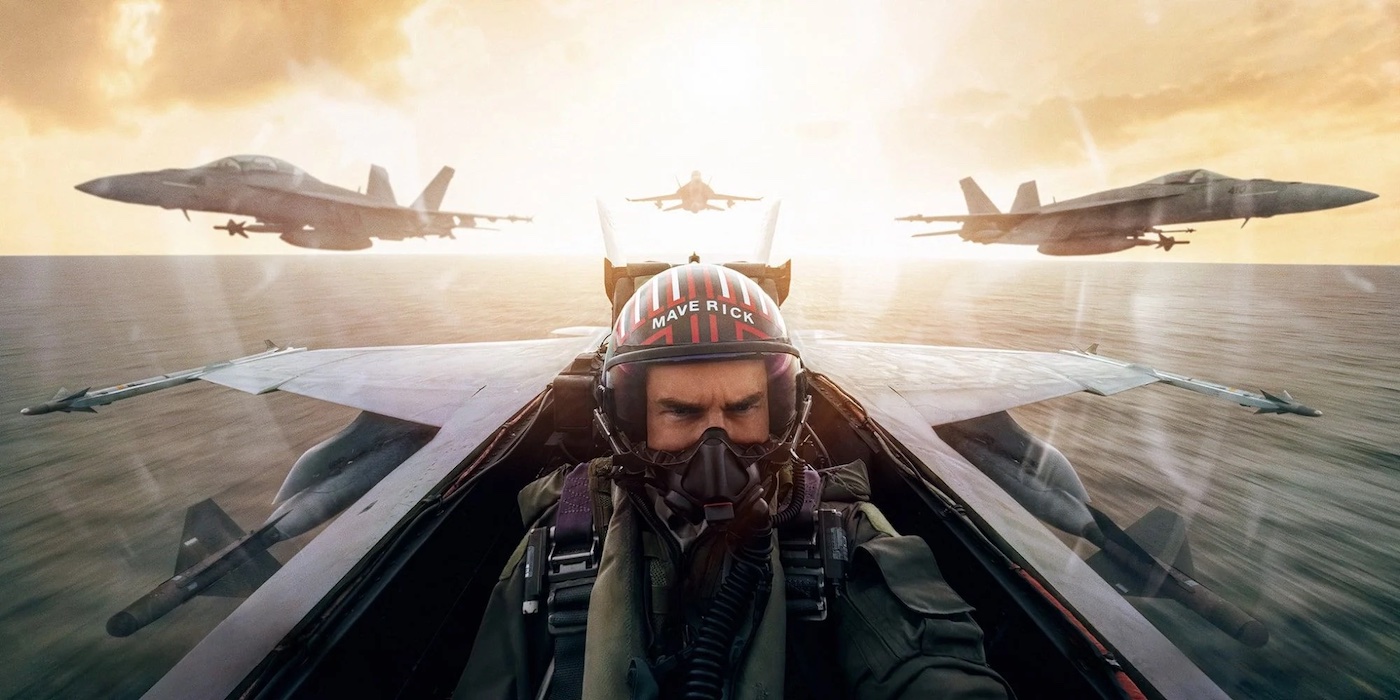 This weekend proved that kids aren't the only moviegoers – Top Gun: Maverick broke multiple records thanks to a forgotten generation buying a ton of tickets.
The first trailer has the expected beautifully shot, death-defying flight scenes. As well as Maverick being cheeky to his superiors, a group singing while in uniform; and there's a romantic riding a motorcycle wide shot that's nearly identical to the one in the '86 movie. The soundtrack is there. It even alludes to a shirtless football game scene on a beach.
Top Gun: Maverick knows its audience. It yells "this is totally connected to that movie that you liked from 30+ years ago!" and it paid off in millions.
Top Gun: Maverick Breaks Records
Top Gun: Maverick made $156 million this holiday weekend. This makes it the highest-earning Memorial Day weekend opening ever. Pirates of the Caribbean: At World's End has been kicked off the pedestal after living there for fifteen years. That's not the only record it broke. According to Variety:
"Maverick" also secured the biggest debut in Cruise's 40-year career, marking his first movie to surpass $100 million in a single weekend. "War of the Worlds," which opened to $64 million in 2005, previously stood as Cruise's biggest opening weekend, followed by 2018's "Mission: Impossible – Fallout" with $61 million.
The box office in the last year or so has been controlled by the youths™ with comic book movies dominating. Not this time. Paramount's demographics reports show that 55% of this weekend's audience was over 35. The olds (like me) came out in force to see nostalgia on the big screen. In comparison, about 31% of the audience share for The Batman was in that demo.
We still have some kind of monetary power, damnit.
Top Gun: Maverick Synopsis & Cast
Tom Cruise and Val Kilmer are reprising their roles. The case also includes Jennifer Connelly, Jon Hamm, Ed Harris, and Miles Teller as Goose's son. Joseph Kosinski (Tron: Legacy, Oblivion) is in the director's seat.
After more than thirty years of service as one of the Navy's top aviators, Pete "Maverick" Mitchell is where he belongs. He's pushing the envelope as a courageous test pilot and dodging the advancement in rank that would ground him. Maverick finds himself training a detachment of Top Gun graduates for a specialized mission the likes of which no living pilot has ever seen.
You can read my spoiler-free review here – go see it!
Subscribe to our newsletter!
Get Tabletop, RPG & Pop Culture news delivered directly to your inbox.
Top Gun: Maverick is in theaters now.