Warhammer 40K: JOYTOY Space Wolves Incoming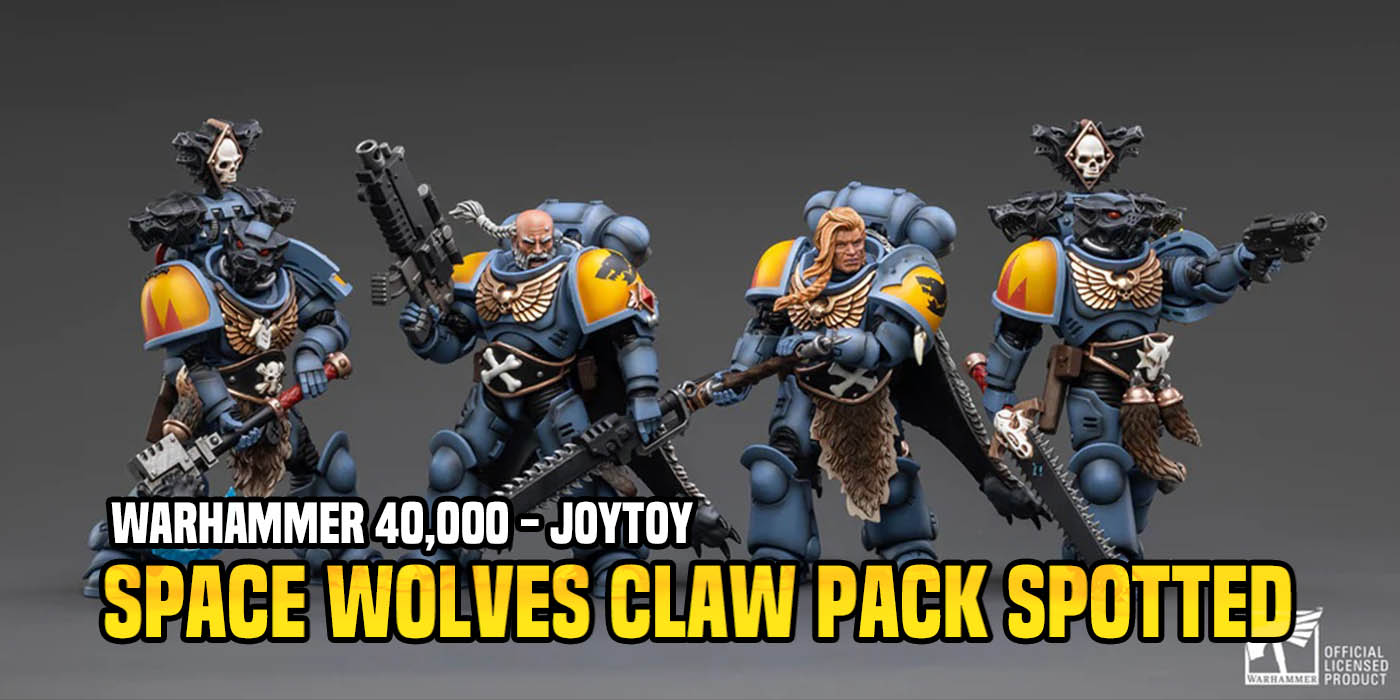 Games Workshop and JOYTOY are back again with some awesome Space Wolves Action Figures!
JOYTOY is showing off some new Space Wolves getting the Action Figure treatment. First up we have a Claw Pack. Place your bets on if we're going to get even more Space Wolves later…
JOYTOY is bring us even more axe-toting, pelt-laden Space Wolves action figures. Primaris ones that is!  All hail the Vlka Fenryka!
Space Wolves Claw Pack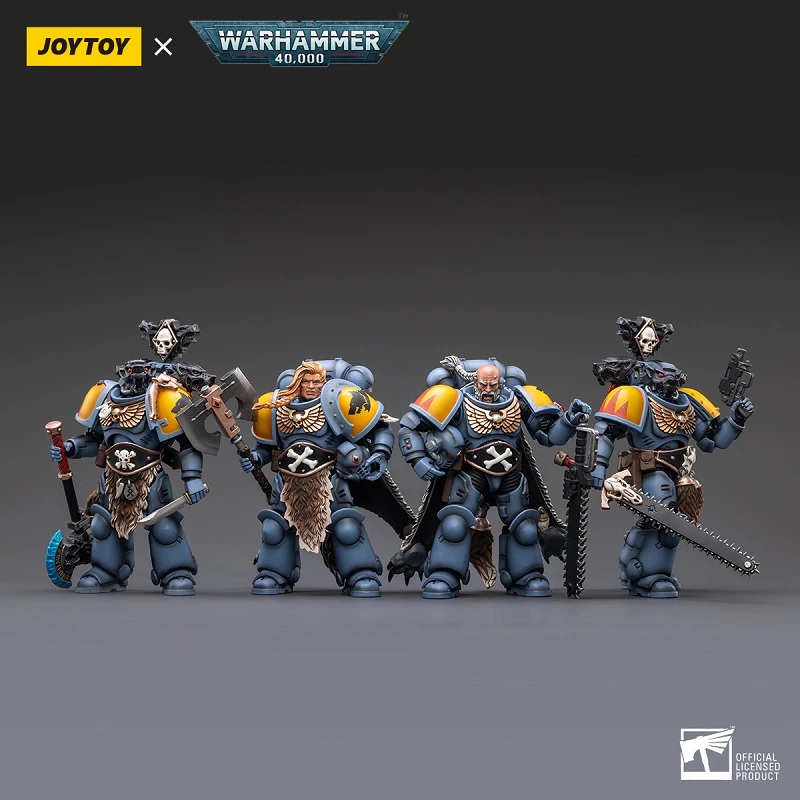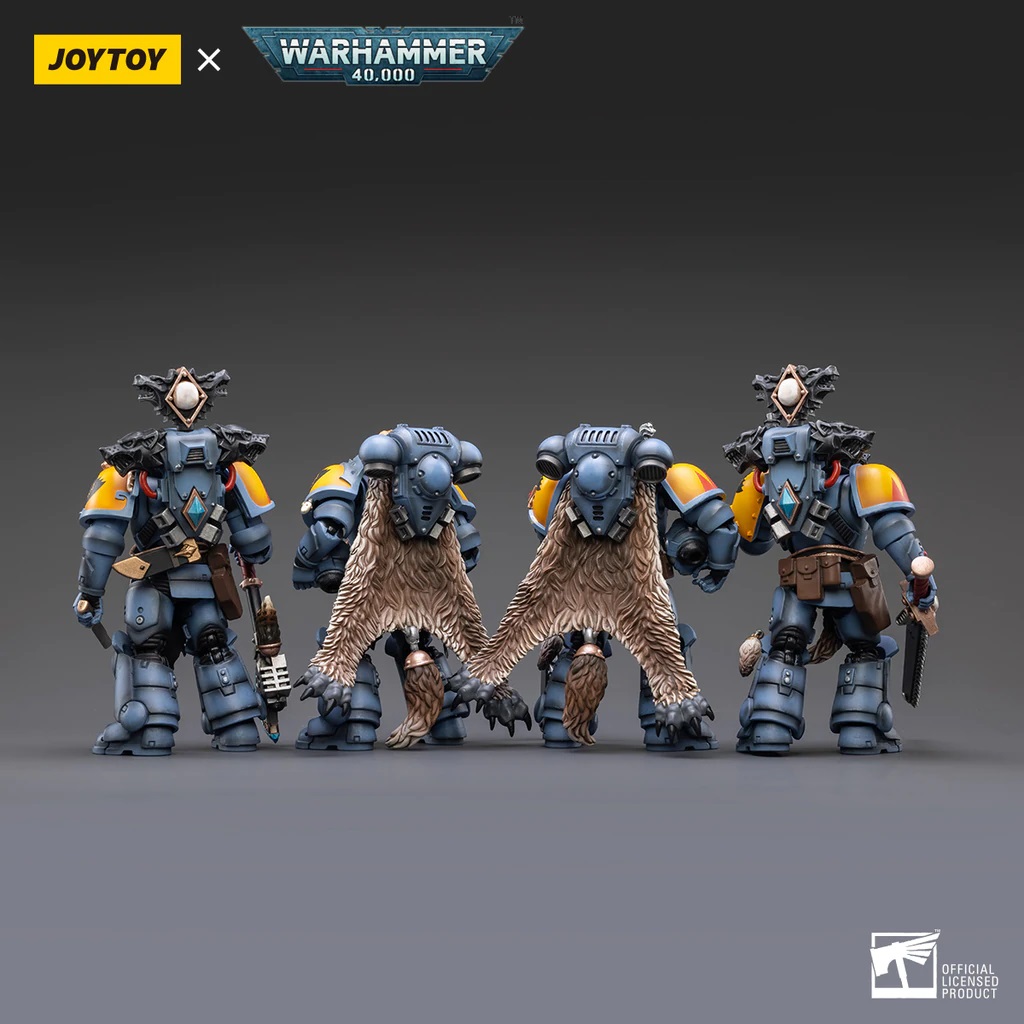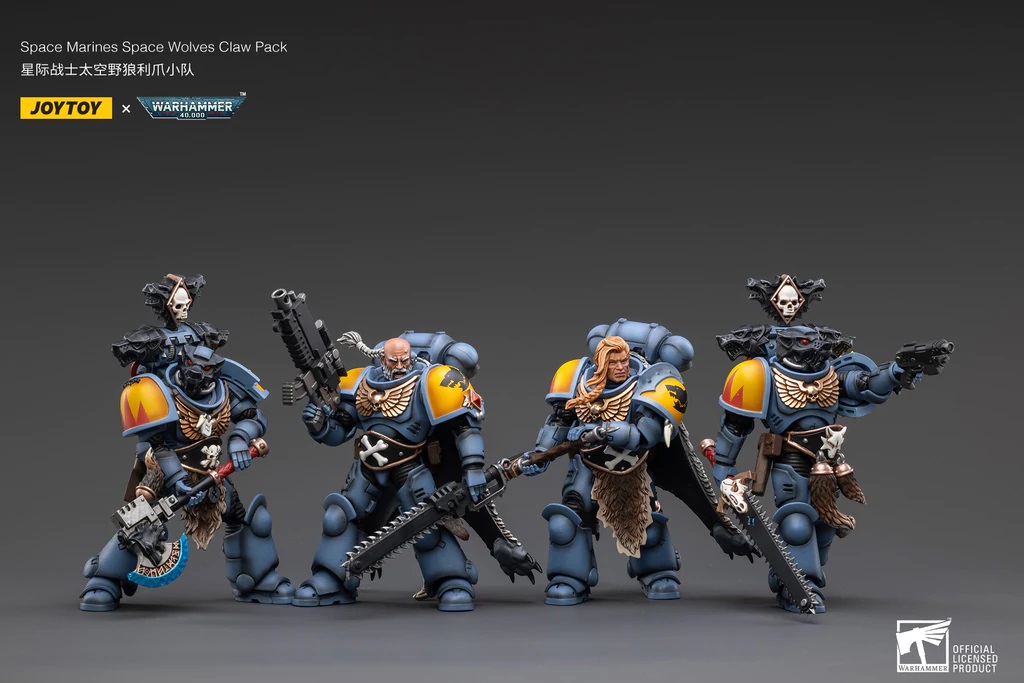 These Action Figures are fantastically posable. Naturally, all those options are also interchangeable as well. They also come with helmet swaps, too. Let's meet the Claw Pack!
Logan Ghostwolf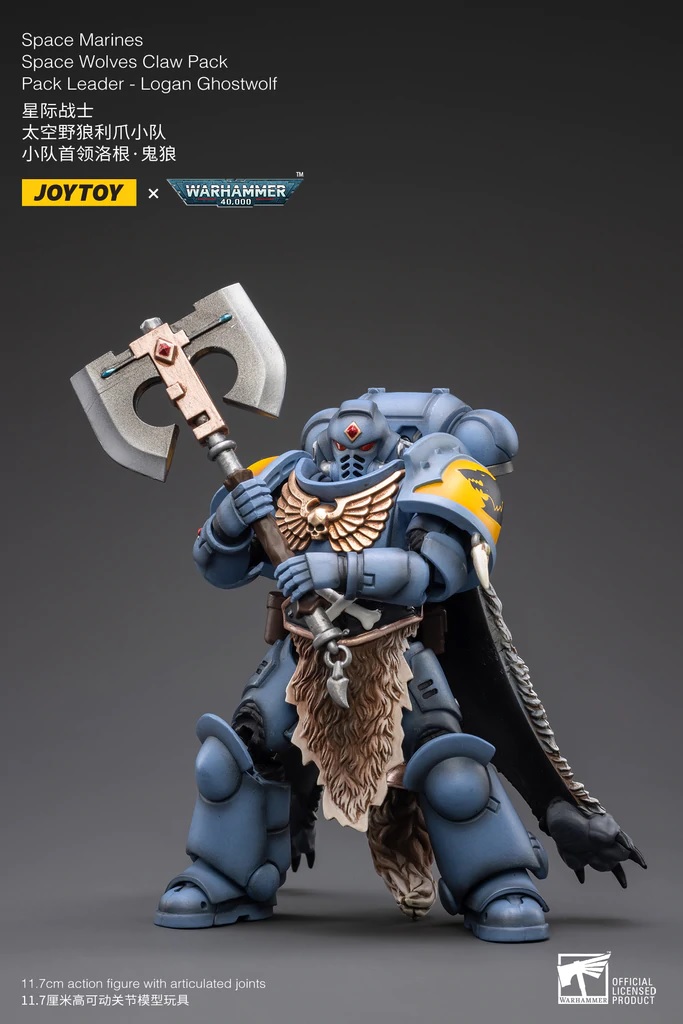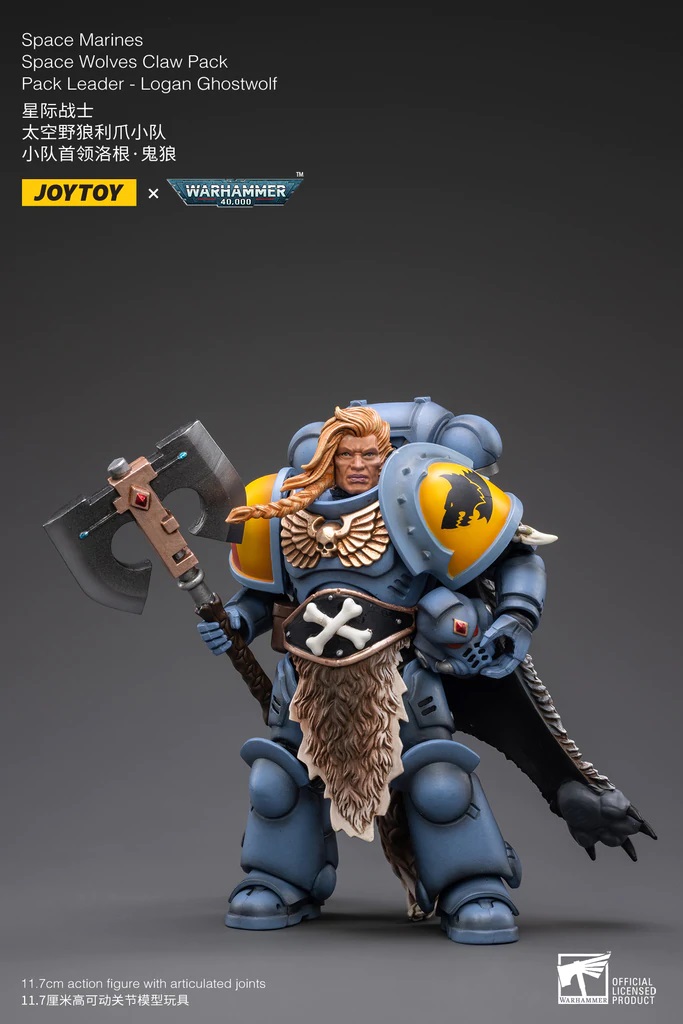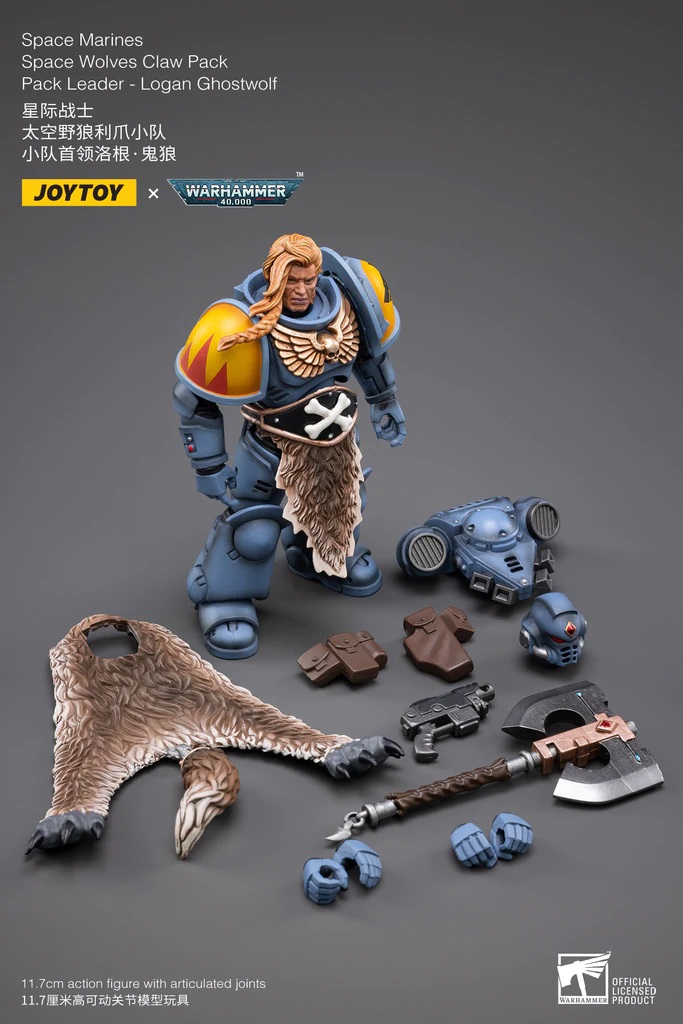 Brother Gunnar
Subscribe to our newsletter!
Get Tabletop, RPG & Pop Culture news delivered directly to your inbox.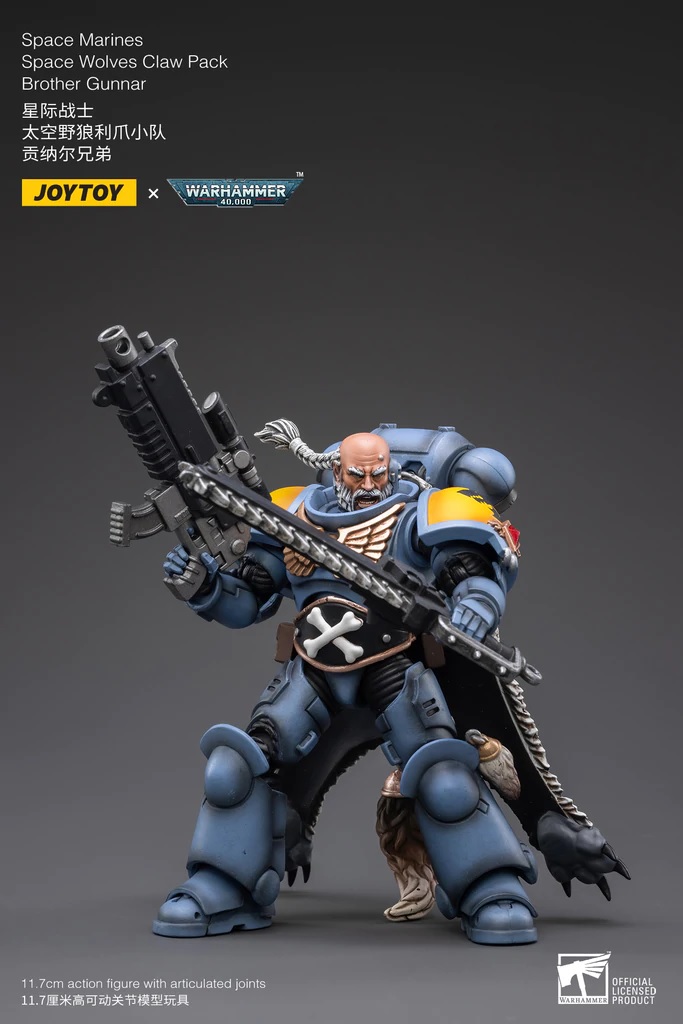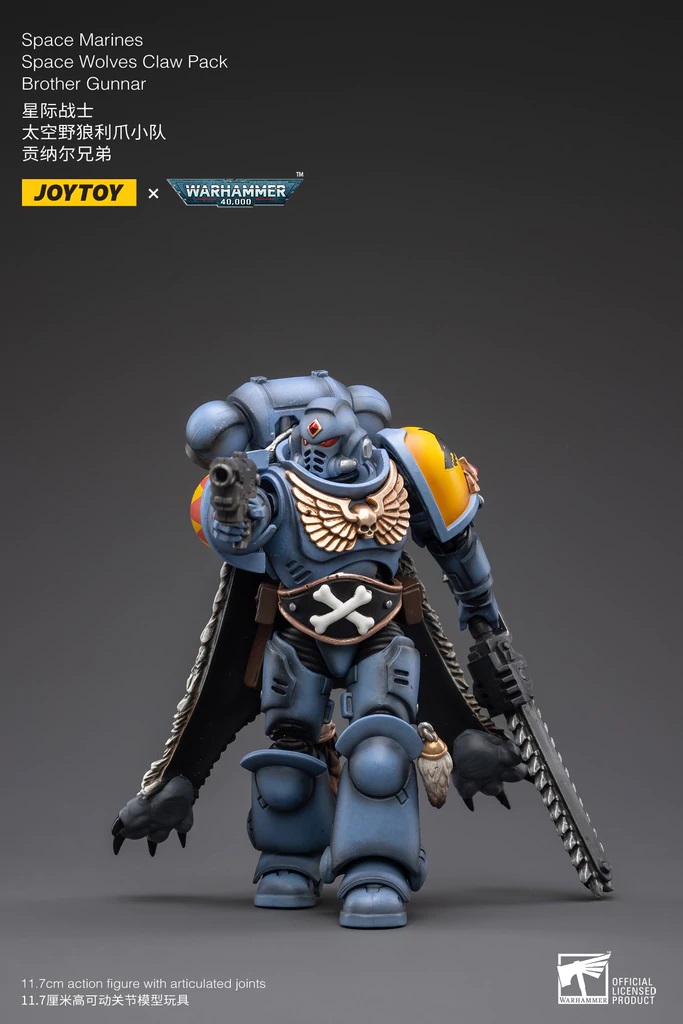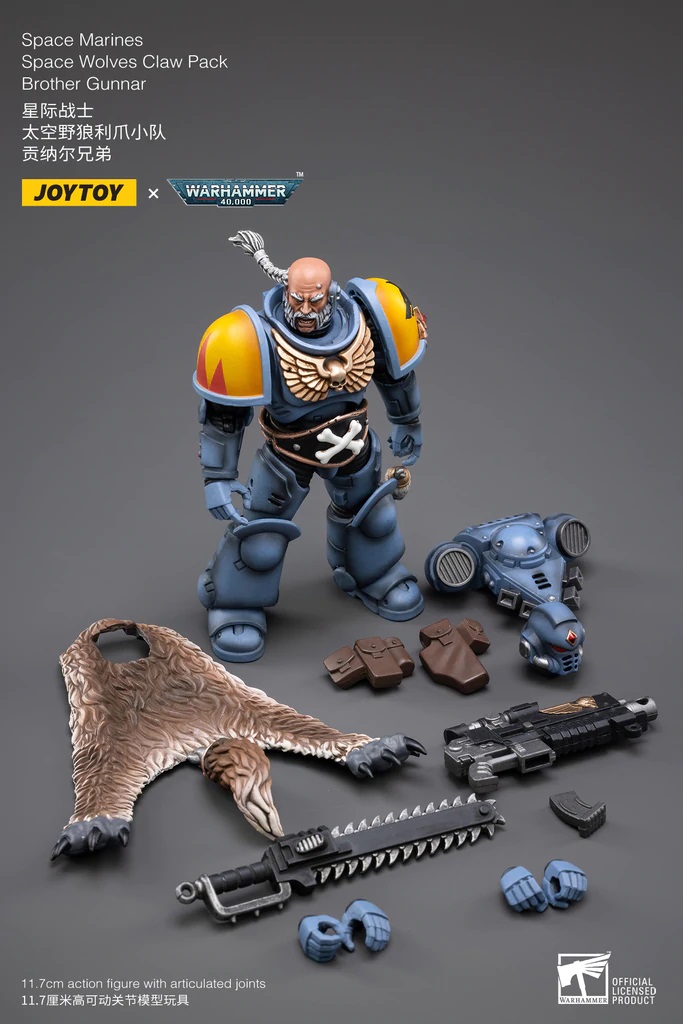 Brother Olaf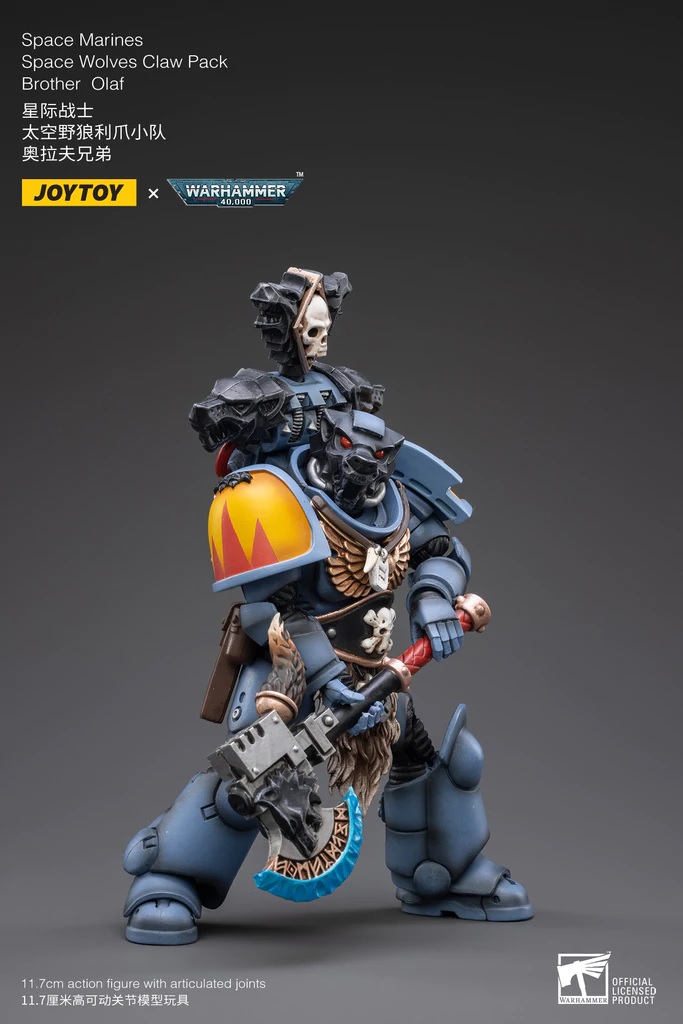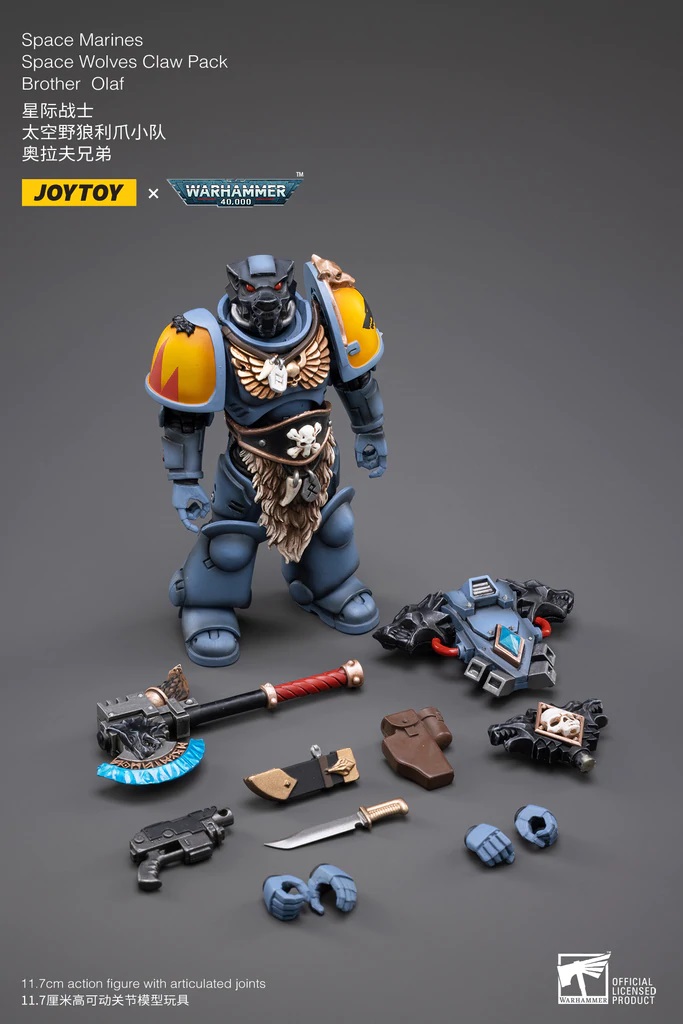 Brother Torrvald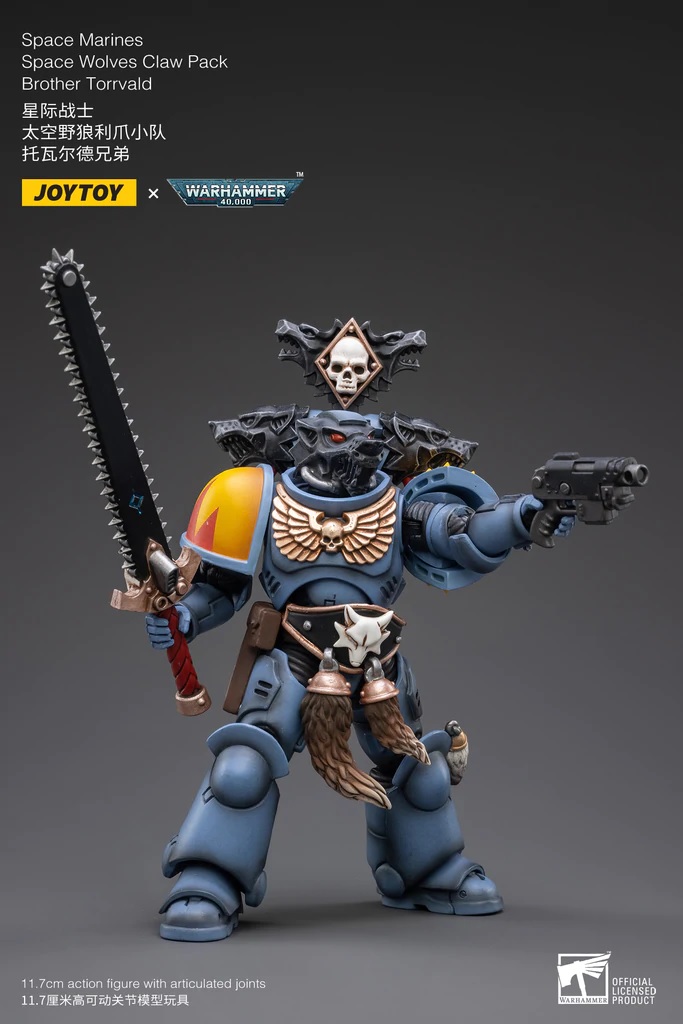 That's a really impressive set of Action Figures. I really like the design of the wolf pelts and those unique looking Wolf-helmets. It's also really cool to see all the different weapon options that you can load these Space Wolves up with.
Once again JOYTOY and Games Workshop killed it with these Action Figures. One of these days I'm going to lose the battle vs my wallet and have to order a set of …ANY of the Action Figure from JOYTOY. I probably won't be able to keep them in their plastic for long either. It's going to be me and a bunch of PEW PEW noises all over again…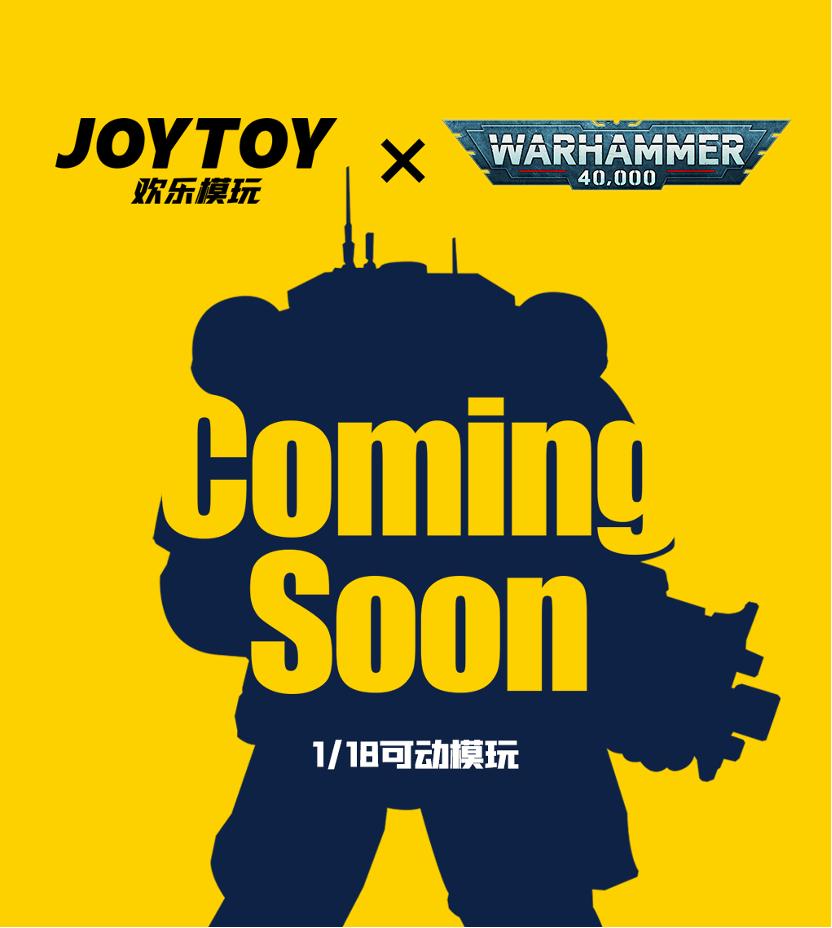 JOYTOY and Games Workshop really did an awesome job with all these Action Figures. What do think of these upcoming Space Wolves?