'Wheel of Time' Season 2 Wraps Filming – Here's What We Know So Far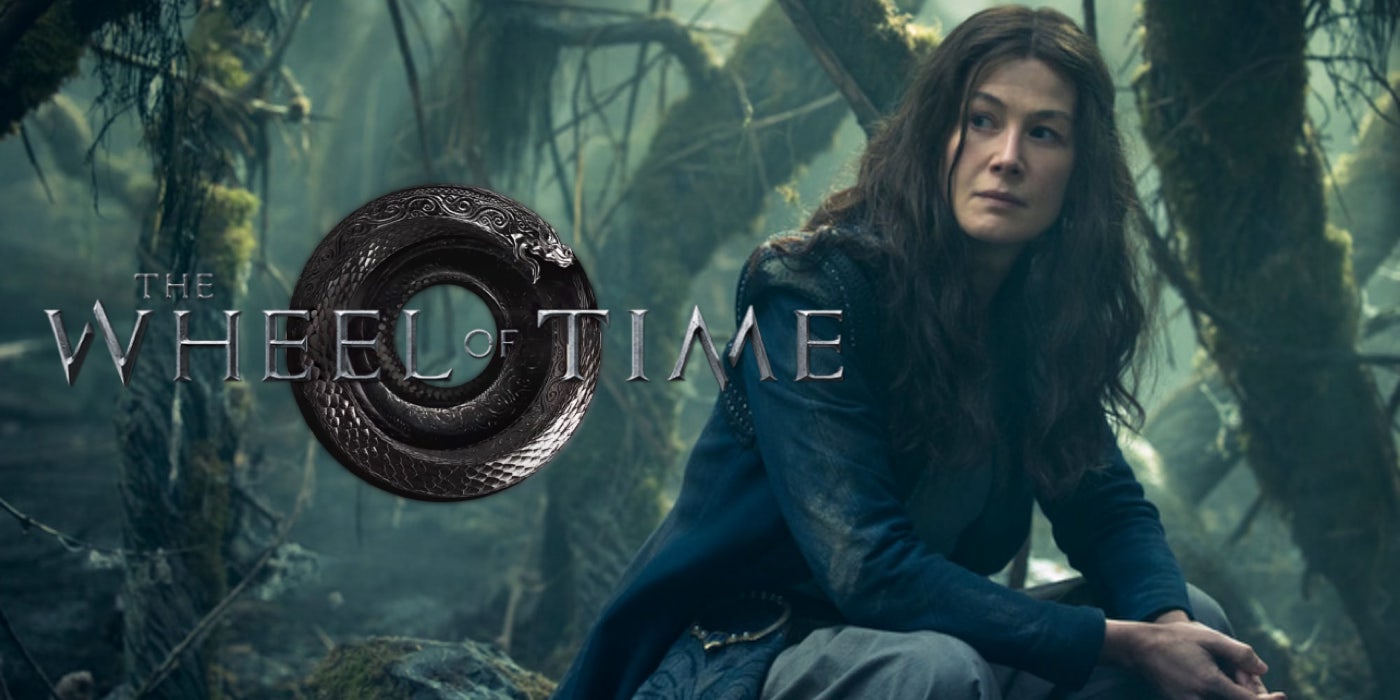 Wheel of Time Season 2 has finished filming. Here's what we know so far about the next chapter in the Amazon streaming series.
Amazon's Wheel of Time series has been divisive from the start – from casting to it being made at all. The internet was on fire with impassioned arguments while the season rolled out. If you haven't, you can watch the entire first season on Amazon now – and form your own opinion.
The series adapts Robert Jordan's beloved high fantasy novels. The show's synopsis…
'The Wheel of Time' is one of the most popular and enduring fantasy series of all time, with more than 90 million books sold. Set in a sprawling, epic world where magic exists and only certain women are allowed to access it, the story follows Moiraine, a member of the incredibly powerful all-female organization called the Aes Sedai, as she arrives in the small town of Two Rivers. There, she embarks on a dangerous, world-spanning journey with five young men and women, one of whom is prophesied to be the Dragon Reborn, who will either save or destroy humanity."
The second season of the adaptation was announced last May. They finished filming in Prague this week – now its on to post. A release date hasn't been set – it'll likely be late this year or early next. They'll want to leave a decent amount of time after The Rings of Power finishes up.
The announcement video shows some new locations. Maybe the Aiel Waste? What else do you see?
Wheel of Time Season 2 New Characters & Cast Members
Most of the existing cast is returning, and the continuing story brings in new faces. Meera Syal (Broadchurch) and Natasha O'Keeffe (Peaky Blinders) have been announced, but not their characters. Others include (from top left):
– Dónal Finn as Mat (replacing Barney Harris)
– Ayoola Smart as Aviendha
– Ceara Coveney as Elayne Trakand
– Julian Lewis Jones as Bayle Domon
Subscribe to our newsletter!
Get Tabletop, RPG & Pop Culture news delivered directly to your inbox.
Wheel of Time Season 2 Plot
Contain Possible Spoilers for Season 1 & 2
As with season one, the writers' room is pulling from across the novel series to adapt Jordan's massive novel series. The expectation is that the second season will mainly cover The Great Hunt. 
In the book, Rand is agonizing over learning he is the Dragon Reborn, all while keeping the Horn of Valere away from The Dark One. It's not a magical object that should be allowed to fall into the wrong hands. His fellow ta'veren (Mat and Perrin) and Shienaran soldiers aid him in this mission. While Rand is dealing with that, Egwene, Nynaeve, and Elayne go to the White Tower to learn the ways of the Aes Sedai.
And a mysterious group of people starts to invade from the western shore.
How all of that will translate to the screen is something we'll find out when the season drops. Amazon TV head Vernon Sanders told TVLine that it's a "bigger, bolder, and a more expansive Wheel of Time" this season. Let's hope it better meets the expectations of fans than the first.