'Harley Quinn' Season 3 Doesn't Give a Damn About Its Reputation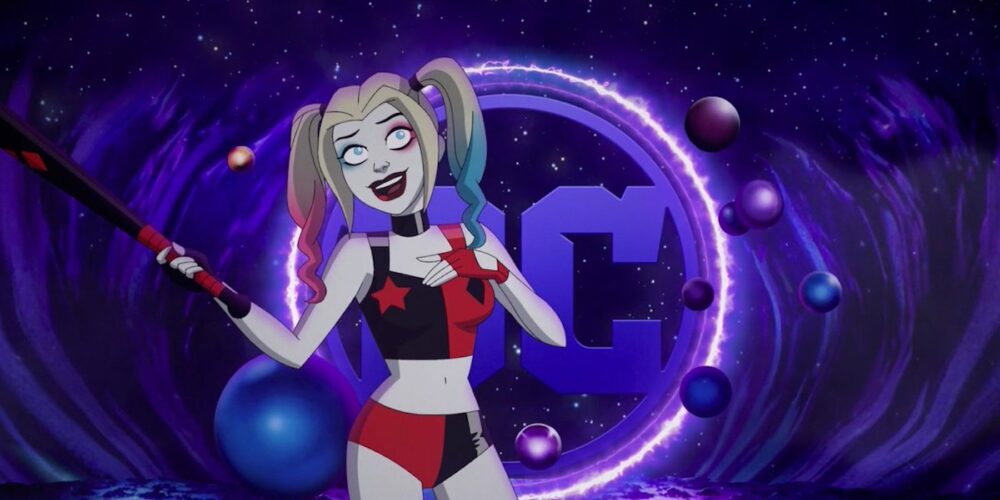 The first trailer for Harley Quinn Season 3 has arrived. This season is raunchier, freakier, and may just make Lex Luther poo his pants.
At the end of last season, Kite Man leaves Poison Ivy at the alter after he realizes that she loves Harley more than him. The two decide to team up for good and escape right when the police raid the wedding.
The new season picks up with the pair escaping in the invisible jet (they got at Ivy's bachelorette party) to a jungle paradise and Harley giving Ivy an anniversary present. This starts Harley's "eat, bang, and kill tour" that will take them all over the globe.
We finally get some time with the pair this season. The couple is very opposites-attract, and the ladies are going to be spending a lot of time learning to live with each other's particularities and boundaries this season. When they aren't dealing with drama from other members of Batman's rogue gallery, that is. Firefly, Plastique, and Swamp Thing (who is definitely getting it on with Nora Fries) are new additions. As is Batman's foot fetish, which I expect is a response to being made fun of after this leaked. Comic-relief Bane is back, and Joker is making a big return with an attempt to take over the mayor's office.
Personally, I'm looking forward to the Court of Owls plot line. How and why are Harley and Ivy there at the "meeting" of Gotham's premier group of rich people in masks? How will they get away?
Harley Quinn Season 3 Details
The mayhem and madness continue in season three of this biting and uproarious adult animated comedy series. Wrapping up their "Eat. Bang! Kill. Tour," Harley Quinn (Kaley Cuoco) and Poison Ivy (Lake Bell) return to Gotham as the new power couple of DC villainy. Along with their ragtag crew – King Shark (Ron Funches), Clayface (Alan Tudyk), Frank the Plant (JB Smoove) – "Harlivy" strives to become the best version of themselves while also working towards Ivy's long desired plan of transforming Gotham into an Eden paradise.
Harley Quinn Season 3 drops on HBOMax on July 28th.