'Love and Thunder' Trailer Puts Thor Odinson's Clothes Back On, Sorry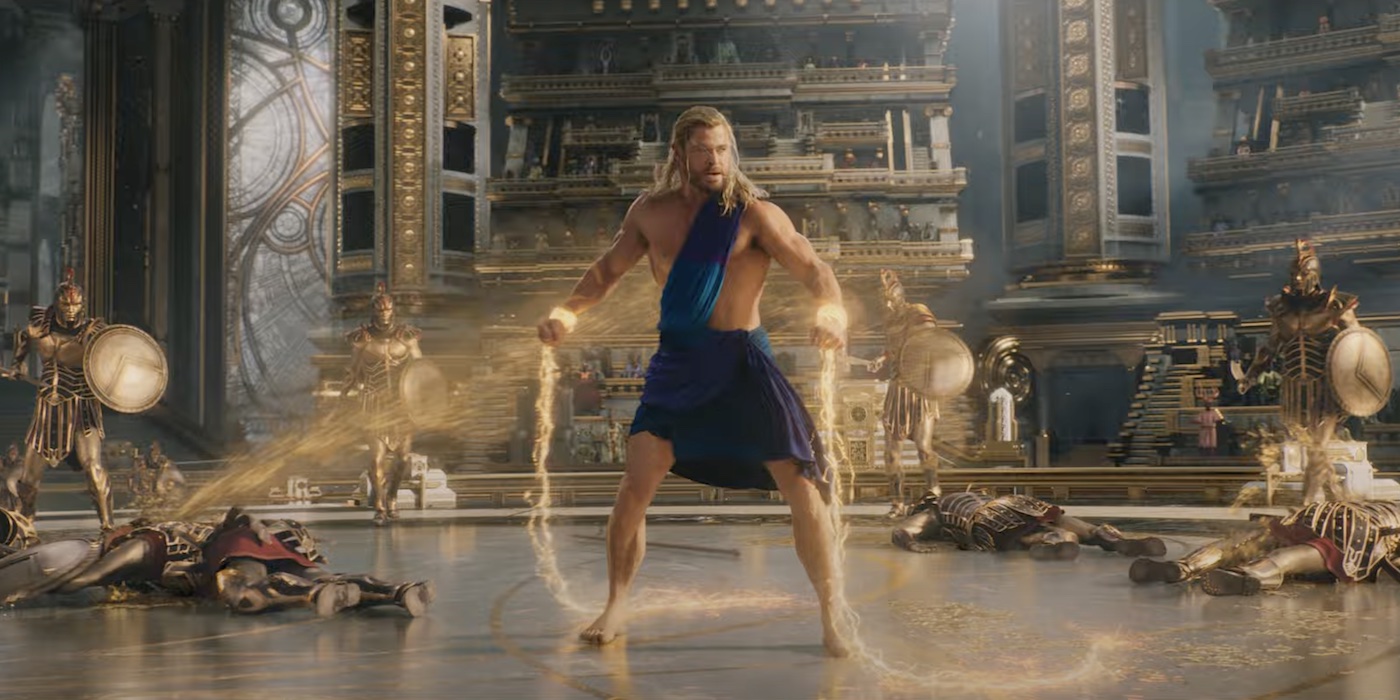 Thor: Love and Thunder is a superhero movie. More importantly, it's a Taika Waititi superhero movie which means bring on the jokes.
After helping defeat Thanos, Thor Odinson joined the Guardians of the Galaxy for adventures. He's taking time to rediscover who he is after the loss of Asgard. That doesn't last. A new evil is on a mission to kill all of the gods – and Thor Odinson can't fight him alone. He's joined by The Mighty Thor aka Jane Foster. The two exes are going to have to figure out how to work together to save the universe.
The latest look shows off more action, more humor, and more Miek. Specifically, Miek making squeaky noises.
Thor: Love and Thunder Cast & Details
Thor: Love and Thunder sees the return of Chris Hemsworth as Thor and Tessa Thompson as Valkyrie. Plus Natalie Portman as Jane Foster and Oscar winners Christian Bale and Russell Crowe. And, of course, the Guardians of the Galaxy.
The film finds Thor on a journey unlike anything he's ever faced – a quest for inner peace. But his retirement is interrupted by a galactic killer known as Gorr the God Butcher. He seeks the extinction of the gods. To combat the threat, Thor enlists the help of King Valkyrie, Korg, and ex-girlfriend Jane Foster. Who – to Thor's surprise – inexplicably wields his magical hammer, Mjolnir, as the Mighty Thor. Together, they embark upon a harrowing cosmic adventure to uncover the mystery of the God Butcher's vengeance. And stop him before it's too late.
I didn't really need any marketing or trailers to convince me to go see this one. I'm super excited without it. How about you?
Thor: Love and Thunder hits theaters on July 8th.