'Jurassic World: Dominion' Review – One of Us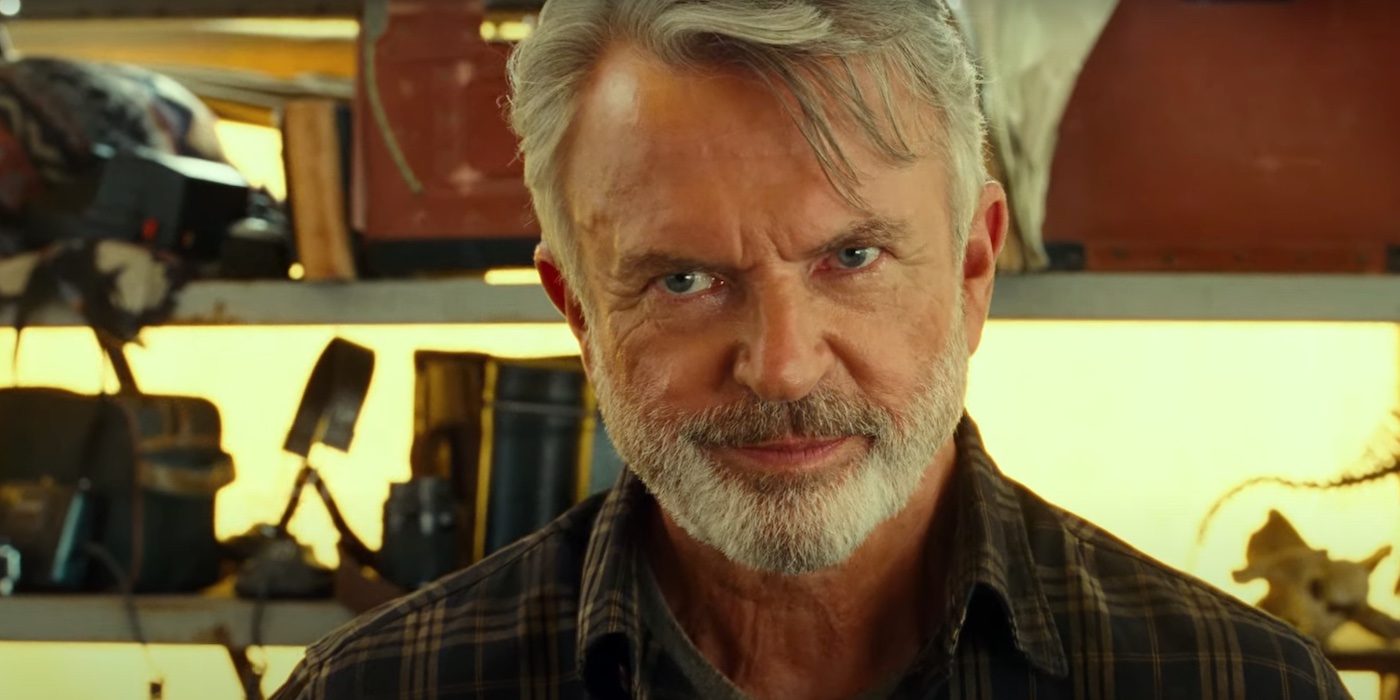 Can the dinosaurs save this sequel? Find out in the One of Us crew's Jurassic World: Dominion review.
Our fascination with dinosaurs will never go away. We accept the questionable science in the original Jurassic Park to recreate the dinos because as much as we are repeatedly told and know deep inside what a horrible idea it would be to bring them back….we kinda totally want to anyway. Again and again and again. With decidedly diminishing returns. Now with the 6th movie in the franchise, director/writer Colin Trevorrow follows up on his promises from the end of Jurassic World: Fallen Kingdom.
The beasties are loose and damn near everywhere across the globe which has caused no end of problems as you might expect. However, things, as always, fall back on Chris Pratt and Bryce Dallas Howard as they have to rescue their adopted clone daughter (seriously) from an evil genetics corporation called BioSyn. But that's not all. Giant Jurassic locusts are tearing up the world's food supply and Laura Dern, Jeff Goldblum, and Sam Neill are teamed up to prove that BioSyn is the genetic culprit.

Jurassic World: Dominion Review
Sigh. Still, all that ridiculousness being said, Chris, Mars, Tessa, and Matt Frank genuinely sorta liked this one. I mean…sorta.
Credits:
Matt Frank
Tessa Morrison
We are The US – We are one- Geeks of the world, unite!
For too long, the geek community has been divided into factions. The internet has furthered this division by dedicating sites to just one subset or another. We don't believe in leaving you out. We're not going to tell you if you're 'cool' or 'uncool' based on what you're passionate about. We believe in mutual respect and sharing our geekdoms with each other. We believe in having a hell of a good time. Does this sound like you?
In that case, you are ONE OF US. Join us on Twitter and Facebook!