'Star Wars: Obi Wan Kenobi' Season One Builds Its Universe, Creates Plot Holes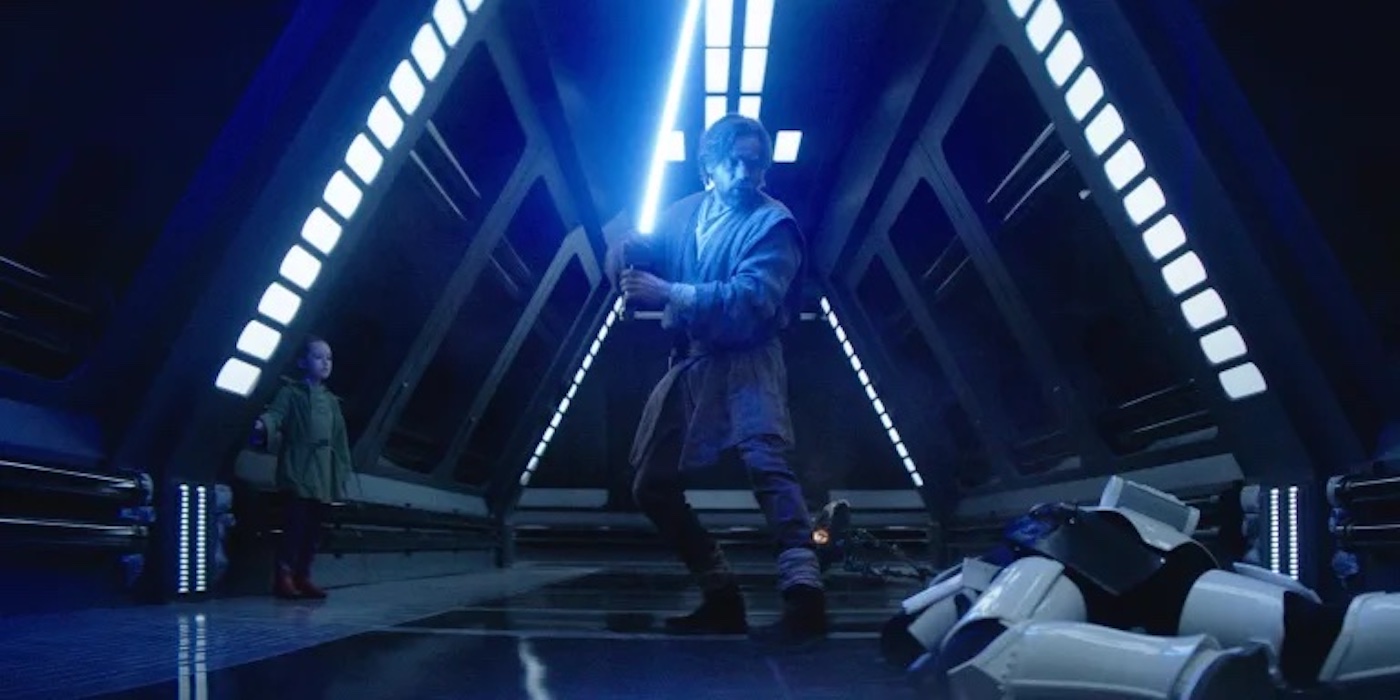 The entire season of Obi-Wan Kenobi is officially behind us. From heartfelt moments to gaping plot holes, here's what worked and what didn't.
I've been looking forward to Disney+'s Obi-Wan Kenobi since before it was even announced. I, like many fans, had a project like this on our wish list for a while, and learning that it was happening and that Ewan McGregor and Hayden Christensen would be back was a dream come true. But now that the season's over, how did the show compare to our hopes? Did it live up to our expectations? Or did it fail to stick the landing and fall into that Mustafarian lava?
The Light Side
They got more things right than wrong with this one. For one, we finally leave Tatooine for a substantial period of time. The major surprise character introduction in episode one was a delight, as were some moments of perfect symmetry and symbolism. Obi-Wan Kenobi really nails so many of the important elements.
The character writing is on point with perfect dialog and lines for all of the returning characters. And the new additions to the galaxy were pretty enjoyable, too. But this is one of the few Star Wars shows to not rely on character cameos and winks at the audience. A few notable Jedi are mentioned in passing, and we see some of big hitters who it wouldn't make sense to miss out on. But the way that The Mandalorian or Book of Boba Fett introduced fan favorites for an episode or two doesn't happen here. And it's refreshing. It's a big galaxy, why are we running into the same two dozen people over and over?
Instead, Obi-Wan Kenobi mirrors the symbolism of the movies or animated shows. Lines are repeated with minor twists and imagery we've seen before comes back around with minor changes. And it works so well to show how circular the story of Star Wars is, and how far Anakin has fallen while somehow remaining exactly the same.
The Dark Side
While the dialog writing is great, the story writing is messier than I'd have liked. We know there's a giant reference book of canon Star Wars lore out there. But it just doesn't feel like they took the time to reference it closely enough. Some lines or plot points almost negate things that we know will happen later. Entire episodes could have been ended two minutes in if the Empire had thought to send out one singular TIE fighter. And it makes portions of the show feel almost pointless.
Overall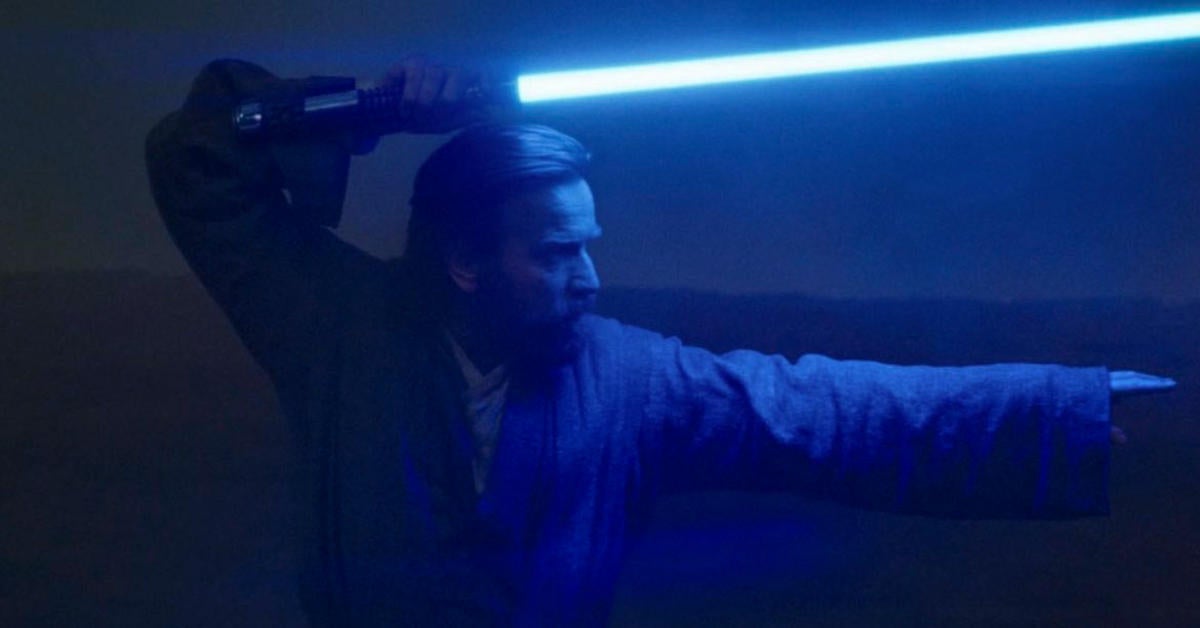 This show can best be described as having the same quality as especially good fanfiction. Sometimes you'll read a fanfic that the author has clearly put a lot of time and love into. It's polished, it's well written, you can tell that the author has studied the various characters' voices, even the original characters are reasonably compelling and more than anything, it's fun. But at the end the author has a note that says, "I'm sorry, I forgot this one huge detail from the source material and it makes this entire chapter sort of pointless but I spent a lot of time writing this and thought you'd enjoy it anyway." And they're right, you did enjoy it anyway. It's a fan project made with love and on the internet for free, after all. Only this wasn't a fan project and it wasn't free.
Obi-Wan Kenobi is (mostly) well written, fun, heartfelt and clearly made by people who love and understand these characters. Despite its issues, this is a fun show. I enjoyed it and I may enjoy it again. But it's a much more fun show if you're able to turn the scrutinizing part of your brain off for half an hour and let the details slide. If you can't help but notice those issues, it's going to be a bumpy ride.
Subscribe to our newsletter!
Get Tabletop, RPG & Pop Culture news delivered directly to your inbox.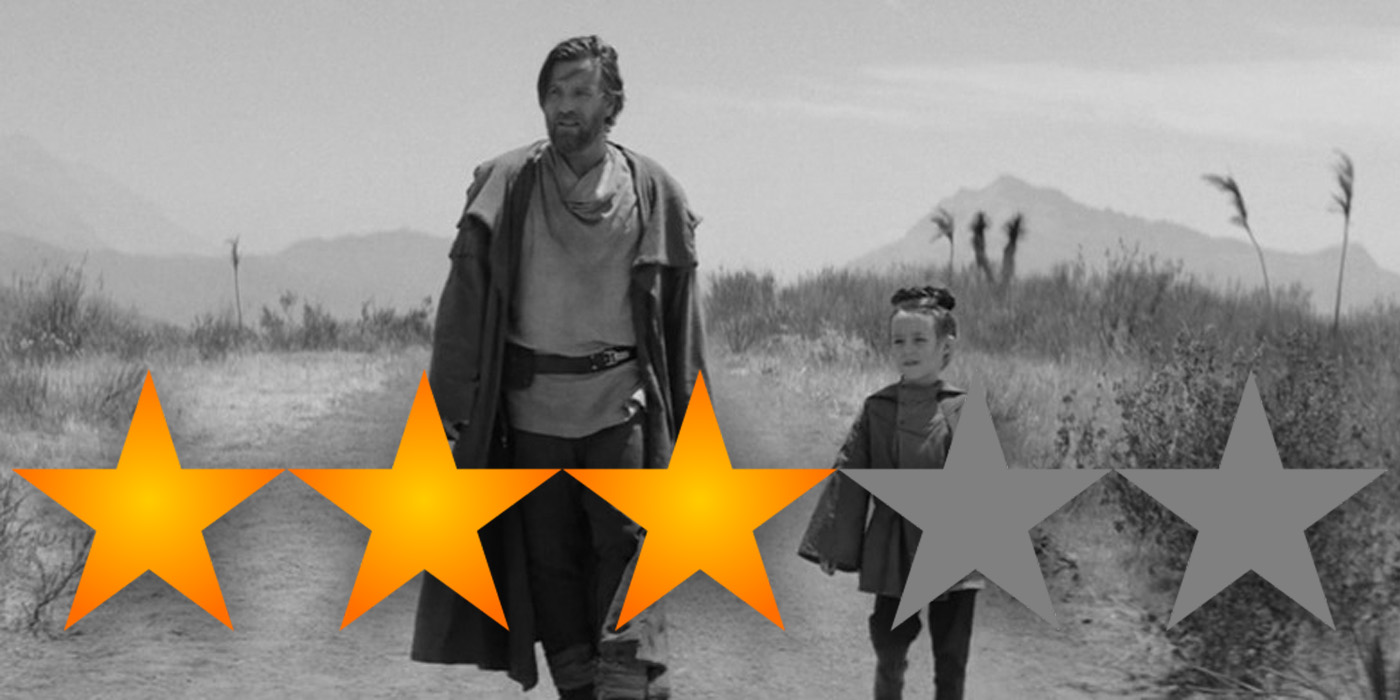 What did you think of Obi-Wan Kenobi? Do you want to see a second season or do you think this was best as a one-shot? What upcoming Star Wars project are you most looking forward to? Let us know in the comments!
May The Force Be With You, Adventurers!