'Westworld' Season 4 Trailer Will Make You Question Everything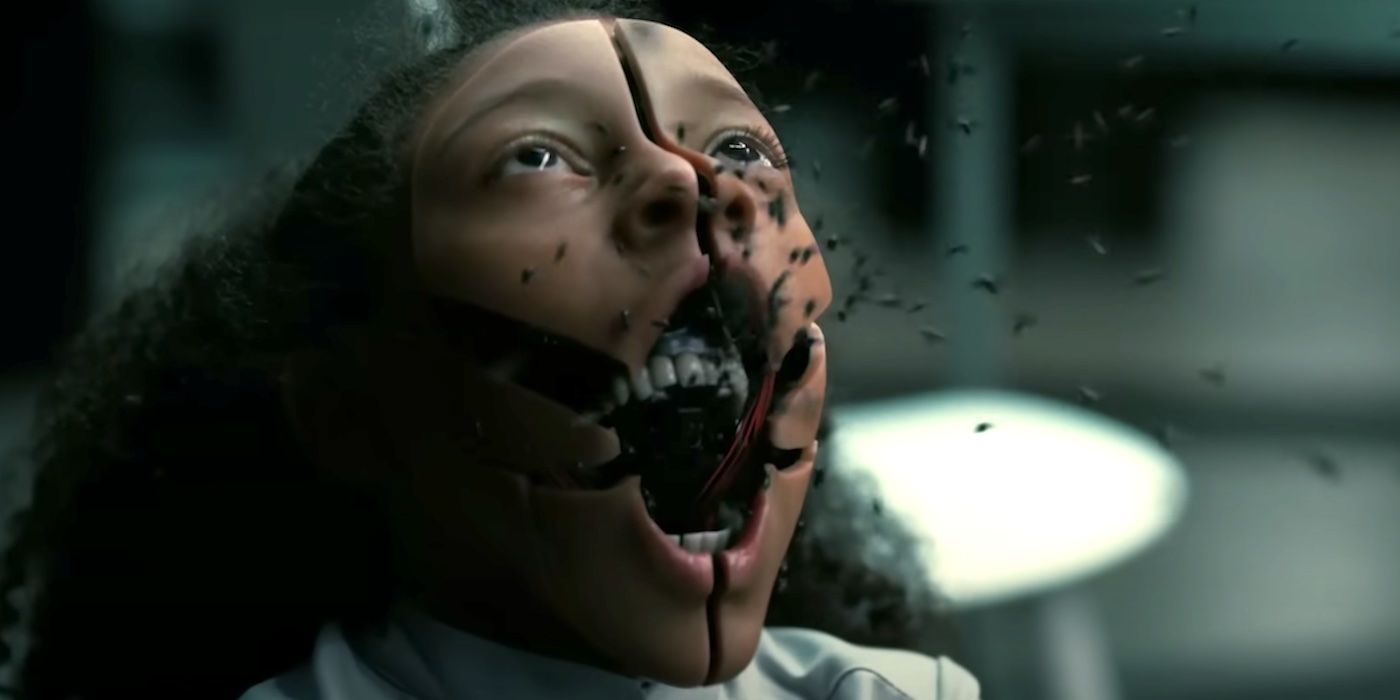 Westworld Season 4 trailer reveals a new city – but is it human or is it robot built?
Westworld has taken us from a theme park run by people with questionable morals to a technocratic metropolis while telling a story of rebellion. It looks like that fight is still going on – and it's as bloody and disturbing as ever.
The popularity and ratings for the show fell off after season one's finale, but it seems HBO has hope that fans will come back to finish the story. Even after a two-year gap between seasons. I thought season three ended on a solid final note, but I'm ready to dive back into this twisted universe. Especially since the same creators and a good number of the actors are returning to see this through.
Season 4 is finally dropping next week. Here's what we've seen…
We get a longer look at what's going on with the full Westworld season 4 trailer. Is this the real world or VR? Who in this season is actually human? What's with the abundance of flies? So many questions…
The show's creators – Lisa Joy and Jonathan Nolan – have revealed very little about the upcoming season. There will be new worlds (including what looks like the outside world – maybe). Nolan has refused to answer questions about the plot, but he's given details about the Hosts over the years that are intriguing and will likely play into season four.
"When Lisa and I were talking about the pilot, one of the things that was most exciting to us was, you learn the rules of these creatures and their world, and then you spring them out of there. And you've withheld from the audience, for the most part to that point, what the outside world looks like." – in Variety
"The hosts have a different version of mortality, a different outlook… there is a longer view here, a larger set of goals. They're existential. They span eons. And that's a fascinating level of story to engage in." – in HR
Westworld Season 4 Details
Evan Rachel Wood, Thandiwe Newton, Jeffrey Wright, Aaron Paul, and Ed Harris are all back. Tessa Thompson, Luke Hemsworth, Simon Quarterman, Vincent Cassel, Tao Okamoto, and Angela Sarafyan are also returning. Academy Award winner Ariana DeBose is joining the regulars.
Subscribe to our newsletter!
Get Tabletop, RPG & Pop Culture news delivered directly to your inbox.
All of the current episodes are available on HBOMax. You still have time to rewatch season three before the new season drops.
Westworld Season 4 arrives on HBO and HBOMax on June 26.