'Clerks 3' – Dante, Silent Bob, Jay, and Randal Go Full On Meta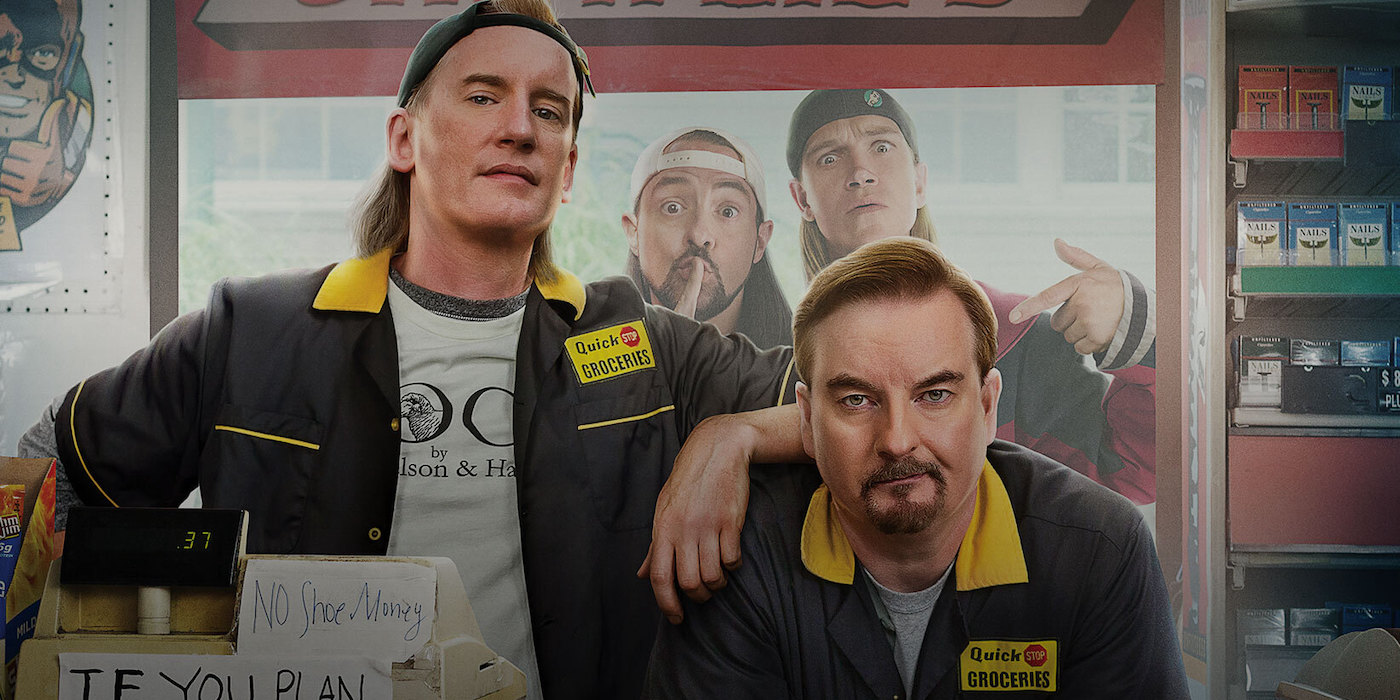 The original crew (and some friends) are back at the Quick Stop in Clerks 3 and they're making a movie… about themselves.
The crew is manning the Quick Stop, playing rooftop hockey, the usual. Their age is catching up to them, though. In a search for more meaning after a health scare, Randal decides to make a biopic of their 1990s selves. Let the shenanigans and self-referential humor begin.
I'm not a big fan of Clerks 2 and the whole Mooby's storyline. Clerks 3 looks like a better follow up to the cult classic original that gave Smith his start.
There's more than just the original Clerks in this sequel – especially Randal's story. Smith had a heart attack in 2018 that nearly killed him and  changed the trajectory of his life. It forced him to change his outlook and take his health seriously. Several months after he landed in the hospital he told the Today show: "I feel great. Honestly the heart attack was the best thing that ever happened to me."
Clerks 3 Details
The sequel sees the return of Kevin Smith, Jason Mewes, Jeff Anderson, and Brian O'Halloran. Rosario Dawson is reprising her Clerks 2 role as Becky, and there looks like there will be a ton of cameos from Smith's collaborators (like Ben Affleck).
In Clerks III, following a massive heart attack, Randal enlists Dante, Elias, Jay and Silent Bob to make a movie immortalizing his life at the convenience store that started it all.
Smith is attending a limited number of screenings – check to see if your city is included here. If that's not in the cards you can see it with the rest of us plebs this fall.
Clerks 3 hits theaters on September 13th.