'Thor: Love and Thunder' Review – One of Us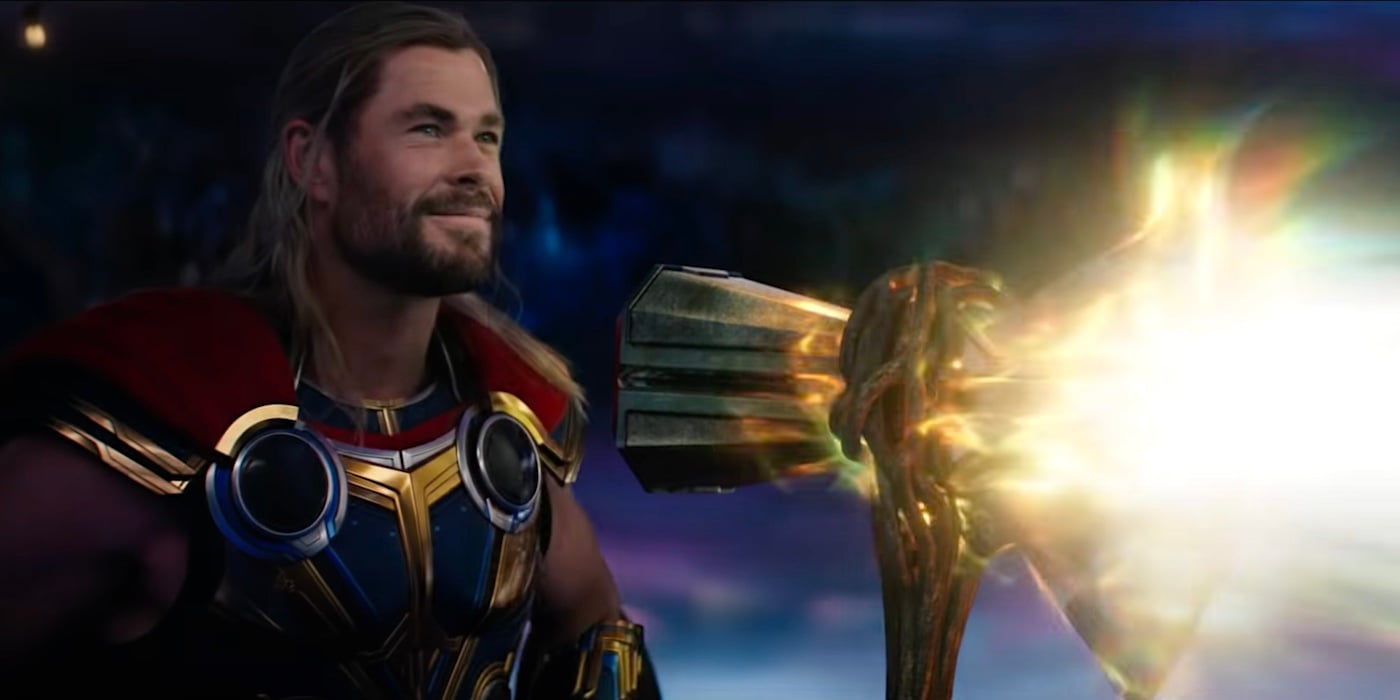 Screaming goats, Thor Odinson's bare butt, repairing relationships, and gods galore. Check out the One of Us crew's Love and Thunder review.
Now with Asgard on Earth being run by Valkyrie (Tessa Thompson) as a tourist attraction and Thor taking on jobs with the Guardians of the Galaxy, everything seems chill. But wait… there's this guy Gorr (Christian Bale) who has got ahold of a powerful God-killing weapon and is putting it to work across the universe.
Thor Odinson has to leave his merry band of space mercenaries and go look into it. Meanwhile on Earth, Jane Foster (Natalie Portman) has stage 4 cancer with no hope seemingly in sight until she feels a call from Asgard summoning her to the broken hammer Mjolnir.

Thor: Love and Thunder Review
You're Thor? I'm so thor from laughing I can barely breathe. That was pretty much Chris, Danni, and Wright's reaction to Taika Waititi's follow-up to his wonderful (sorry haters) Thor: Ragnarok.  While this latest entry might fall too hard on the goofy side for some, it was pure pleasure for our reviewers. Listen to them gush about it here.
Credits:
We are The US – We are one- Geeks of the world, unite!
For too long, the geek community has been divided. The internet has furthered this division by dedicating sites to just one subset or another. We don't believe in leaving you out. We're not going to tell you if you're 'cool' or 'uncool' based on what you're passionate about. We believe in mutual respect and sharing our geekdoms with each other. We believe in having a hell of a good time. Does this sound like you?
In that case, you are ONE OF US. Join us on Twitter and Facebook!