'Thor: Love & Thunder' is a Lightning-Fast Fun Time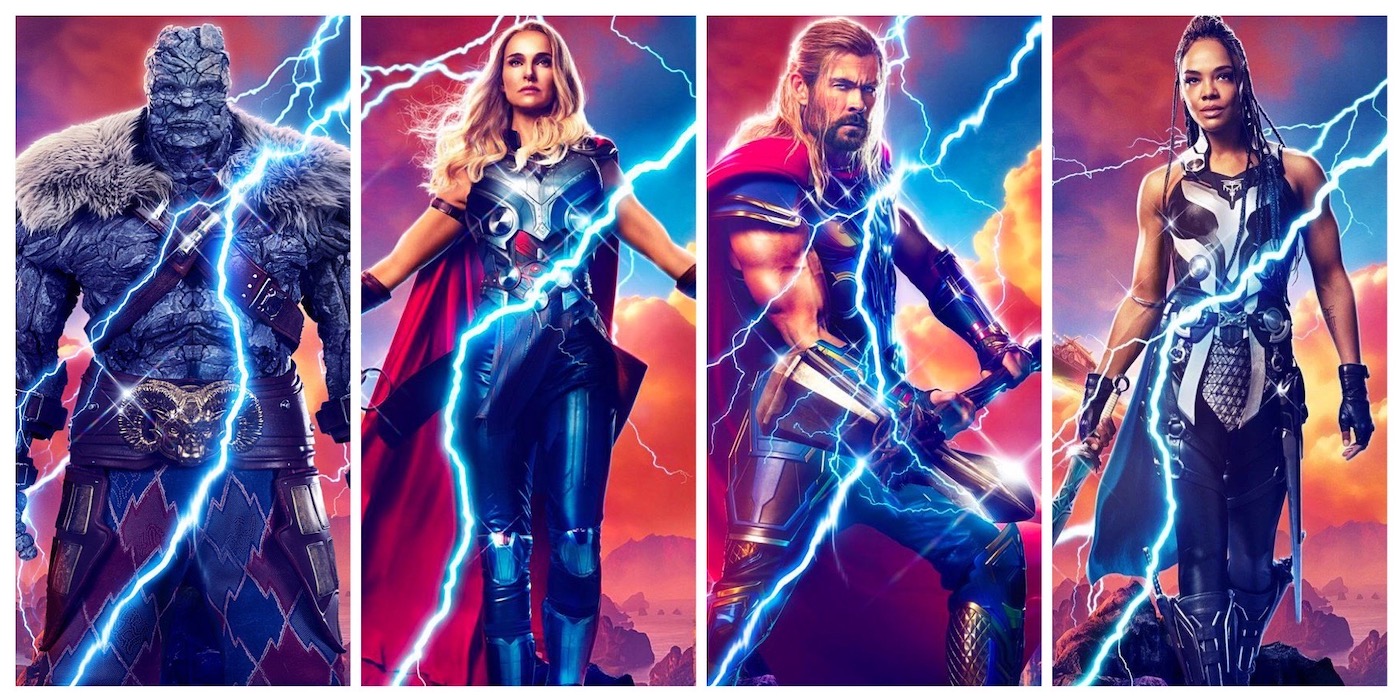 ƒ'Love & Thunder' is barrels of fun right out of the gate. It has a terrifying villain and Jane's Mighty Thor – still, I could have used more.
Taika Waititi's return to the Thor franchise has been something to look forward to since it was first announced. Before you put your butt in a theater seat, you may be wondering if it will live up to your expectations – the answer is yes. It's going to be a great time for movie-goers; it certainly was for me. My only complaint? It could have been 30 minutes longer.
This is a completely spoiler-free review. Read on safely, friends!
Jane Foster is Amazing
Okay, let's just get this out of the way because you knew it was coming. It feels amazing to see Jane Foster as Thor. It doesn't matter that you've already seen the big reveal in the trailer. I promise, it's every bit as electrifying on a large screen. Natalie Portman seems to be having fun, and plays the role with enthusiasm. She's also got some great on-screen chemistry with Tessa Thompson, whose portrayal as King Valkyrie is also a highlight of the movie.
I also really enjoyed the way she uses Mjolnir. The film certainly has a limited time to introduce Jane and her particular relationship with the magical hammer, but it manages to succeed. Mjolnir's powers show the damage of its past – a fact that the hammer and Jane use to their advantage while unleashing a can of worthy-whoop-ass on the bad guys.
More Gorr, Please!
This movie is a brightly-shining good time, but it could have slowed down and let its best aspects linger on screen for a little while longer. Nowhere is that more true than in Christian Bale's performance as Gorr the Godbutcher.
Bale, for the rapid-paced transition he's given, is absolutely captivating. He quickly becomes this anti-god figure that embodies hopelessness, and Bale's performance is flawless. His take on the character combined with the portrayal of his powers is really singular and a joy to see on a large screen.
Crack a Joke and Let It Land
Look, this movie is great – but it's too short. The jokes were solid gold, but they ran through too quickly to properly settle. It feels like there was a lot of "love" cut out of this script, and I'm not really sure why. For example, Tessa Thompson promised fans at SDCC that Valkyrie would be looking for her queen in the film, but I feel like there wasn't any time for follow-through with her character.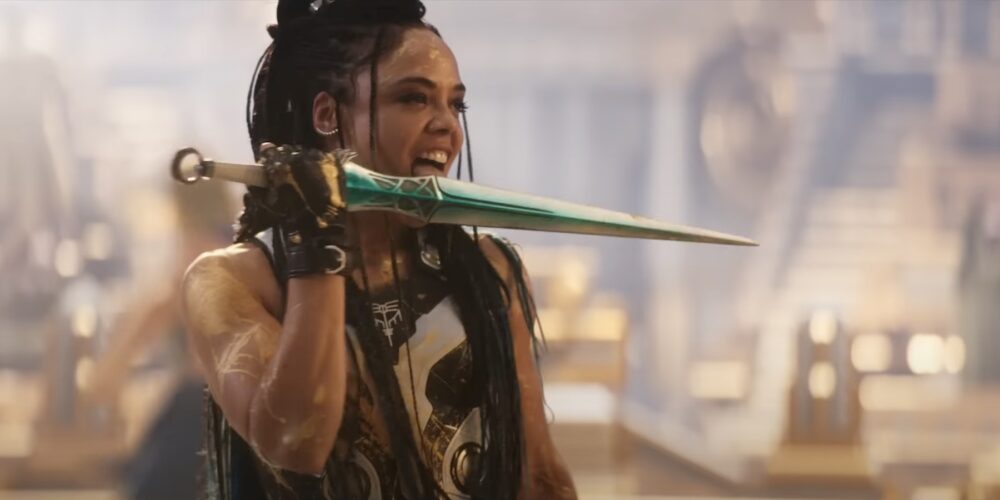 Goats, Gods, Hammers, & More
That having been said, there were some incredible details throughout the film for fans to enjoy. The introduction of the gods is even funnier than you expect. There are several things to enjoy about the scene, so be on the lookout for easter eggs (they also go quickly).
Subscribe to our newsletter!
Get Tabletop, RPG & Pop Culture news delivered directly to your inbox.
There are other details that don't go unnoticed in this story. Waititi goes full-ham on personifying the hammers, lest you forget these weapons have a kind of will of their own. It's great, way to make a literal tool a character in your movie. And the goats? The goats are never forgotten – anywhere they appear, you notice. It's great.
I would also like to add that Thor is giving peak Himbo energy here and it's, as always, so refreshing and lovable.