For the Inquisition: Sister of Battle Cosplays Fight Heresy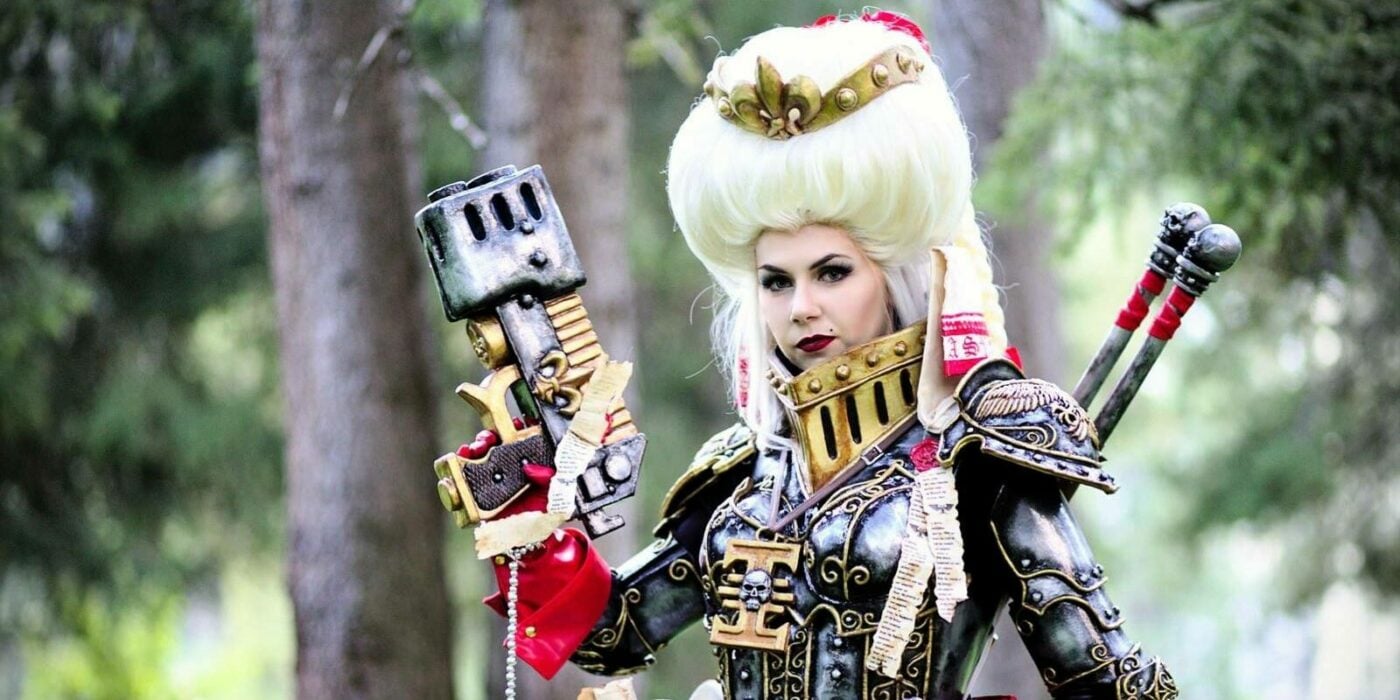 We are interviewing Okkido cosplay, a Hungarian artist with some exceptionally beautiful Warhammer Sister of Battle cosplay!
Warhammer 40k cosplays are visual and intricate. It takes an exceptional artist (or someone very brave) to take on these characters for cosplay. In this month's cosplay artist spotlight, we're featuring an artist who has a deep love of Warhammer 40k lore. Her attention to detail and exquisite craftsmanship bring new life to these strong, dynamic characters. Let's take a look at these Sister of Battle cosplays!
How Did You Get Your Start in Cosplay?
Okkido: The cosplay scene was about to start in my country when I went to a convention in 2006. That was my first time [seeing] a cosplay contest, but I was so blown away by this creative hobby that I arrived at the next convention in my first self-made costume – which was an epic fail, but I was so proud of it. Of course, I have learned a lot since then. I have been competing since 2009, but I consider cosplay a passion since 2010.
What Conventions Do You Attend? What Special Events Have You Cosplayed For?
Okkido: I attend numerous conventions in Europe every year, and I was lucky to get to the US this year: to C2E2 in Chicago, which was one of the greatest conventions experiences in my life. I have won lots of awards… I think each costume of mine has won at least one award. My Crown Trophy that I won at the Global Championships of Cosplay at C2E2, where I became cosplay world champion I am most proud of.
What is Your History With Warhammer 40k and Sister of Battle Cosplay?
Okkido: During my university years I was a member of a LARP group and some of the guys I was role-playing with were huge fans of Warhammer 40k. I saw them painting the figures and playing the tabletop wargame and I found it quite interesting. The story behind the game was fascinating, but that was not the thing that got me into the Warhammer Universe… One day a friend of mine received a parcel with his new squad inside: the Sisters of Battle. This encounter has brought me to the arms of the Emperor. I also started collecting and painting the figurines.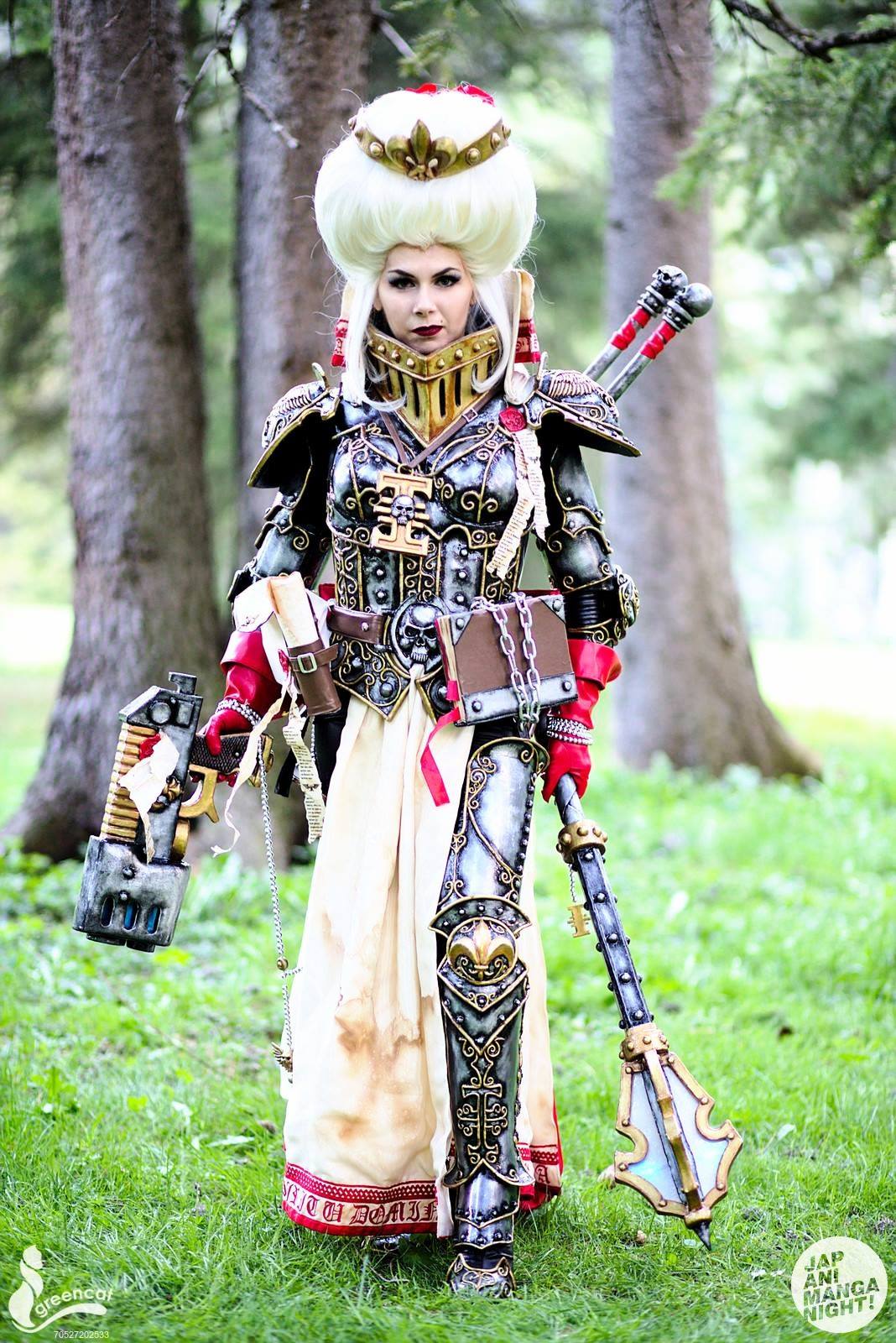 Ordo Hereticus Inquisitor image courtesy of Greencat
Why Do You Love Creating Warhammer Cosplays?
Okkido: Besides loving the Warhammer 40k Universe I am obsessed with details – and we cannot deny that all those beautiful Warhammer 40k designs are full of details. I love studying them to find more and more hidden ornamentation. Each Warhammer cosplay I have created [was a] great challenge and I also enjoy overcoming challenges.
What is Your Favorite Material/Technique to Work With?
Okkido: I really enjoy working with thermoplastic materials – they have accelerated all my working processes, working with them is clean and there is no scrap as I can use every single piece of them.
Subscribe to our newsletter!
Get Tabletop, RPG & Pop Culture news delivered directly to your inbox.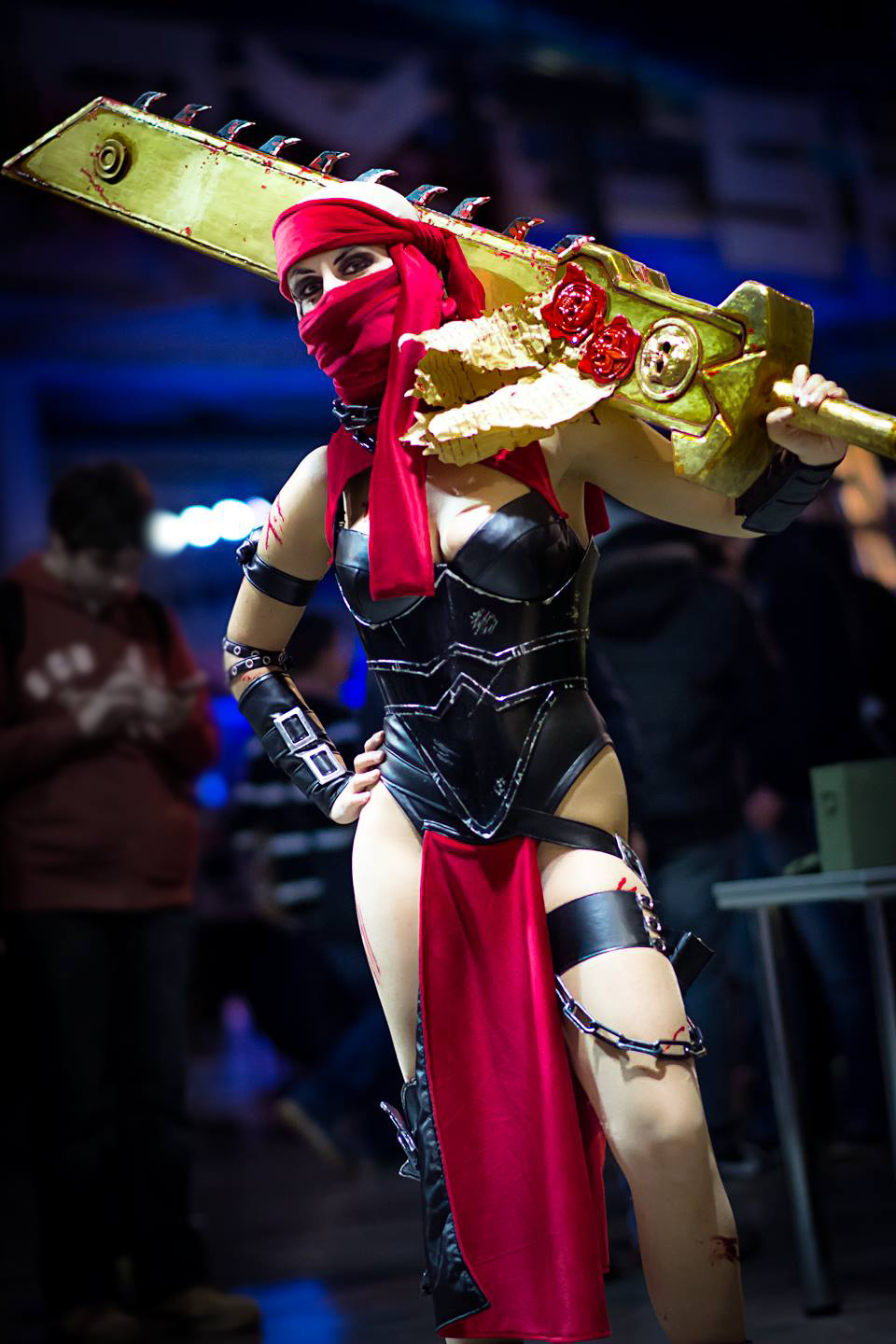 Sister Repentia Sister of Battle Cosplay image courtesy of Hiro Crystalshark
What Do You Love About the Cosplay Community?
Okkido: I think the most loveable thing about the cosplay community is that most of the cosplayers are geeks, so we can understand each other in most cases. Normally, cosplayers are helpful, open-minded, and accepting people.
What Upcoming Projects are You Working On?
Okkido: Currently I am working on a Howling Banshee but I have got so many invitations this year that I am not sure if I can finish the project by the end of the year. Additionally, I am working on a top-secret project for a world championship. The only thing I can tell about it is that it is also Warhammer 40k related. I hope I can also finish two smaller projects this year: Morticia Addams and my sixth Alice: Madness Returns cosplay.
What Advice do You Have for the Cosplay Community?
Okkido: It will sound very strange from me as I am a very competitive cosplayer, but I think the most important thing in cosplay is having fun. Enjoying the process of creating something out of nothing. Cosplay is not about gaining fame and recognition – even if lots of youngsters start cosplaying to become popular. Beginner cosplayers should also start small by small with less complicated costumes. As their skills are improving they can choose bigger and bigger projects. If you know what you are capable of you will not be disappointed.
What are all of your social media links? Where can we find you?!
You can find Okkido cosplay on several social media platforms. Try her Facebook, DeviantArt , Instagram, & Cure WorldCosplay.
~Join us next week for more Cosplay Coverage~
Have a Cosplay question you would like Mayhem's Muse to answer? Know a Cosplayer you'd like to see featured? Send an email here!
Learn more about Mayhem's Muse