This Week's Warhammer 40K Products & Pricing CONFIRMED – Dark Angels & Heart of Ghur!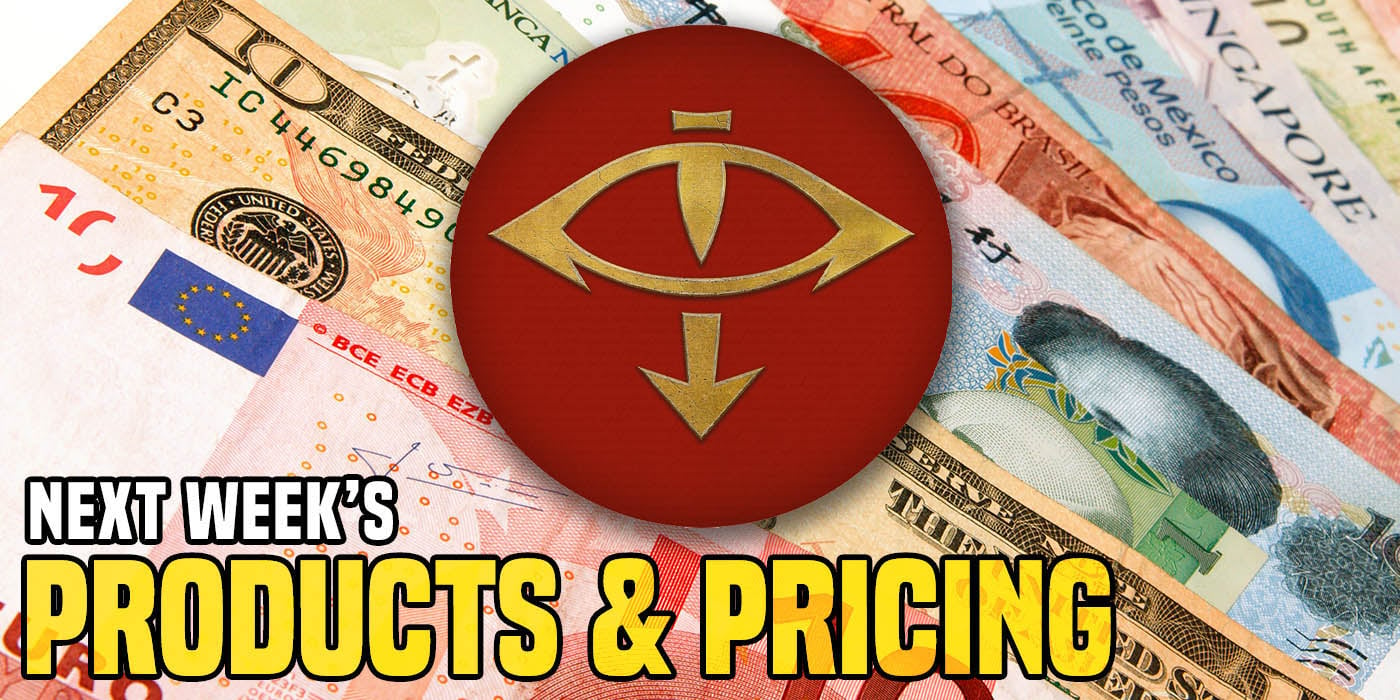 We are headed to the Horus Heresy with Dark Angels, and Age of Sigmar – Warcry goodies headed your way. Take a look at these prices.
It's a return to the Horus Heresy with the First Legion, and the Mortal Realms with some Warcry products!  Here come the latest releases.
All these items are up for pre-order August 6. Street date is August 13.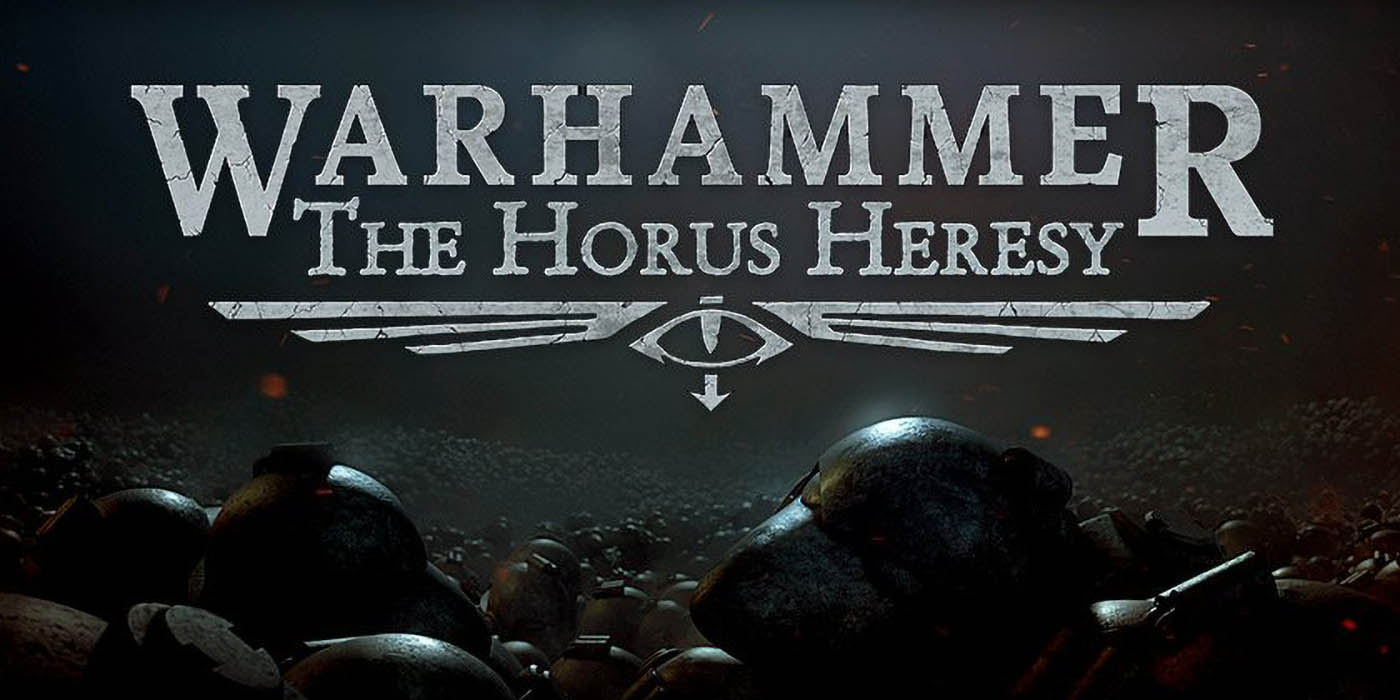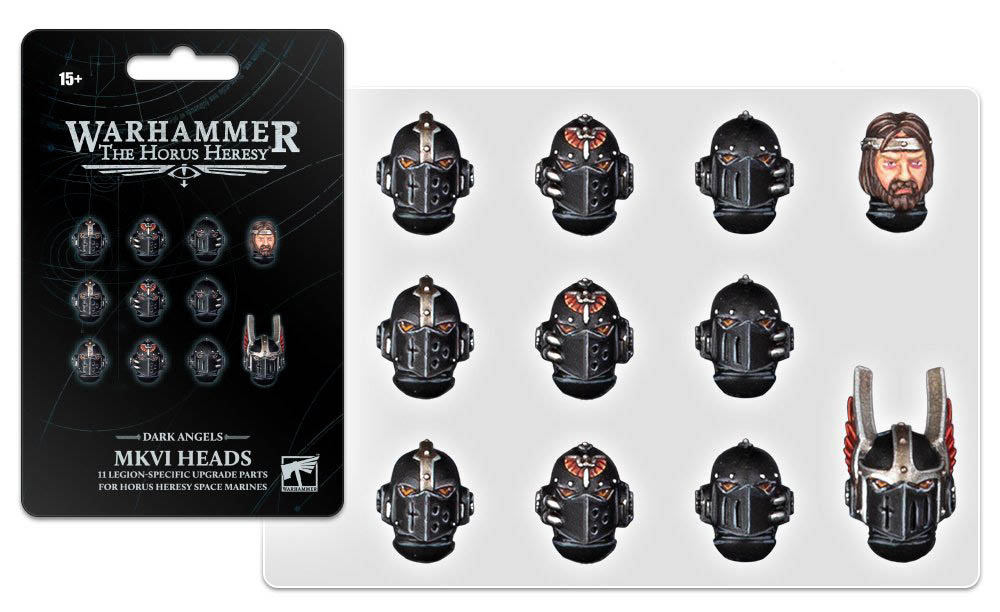 Horus Heresy – Dark Angels Heads Upgrade Pack :  
$23 
€18 £14.50


Horus Heresy – Dark Angels Shoulderpads Upgrade Pack :  
$23 
€18.50 £14.50

Horus Heresy – Dark Angels Marduk Sedras – Lord of the Twenty-third Order:
 $33.50 €24 £19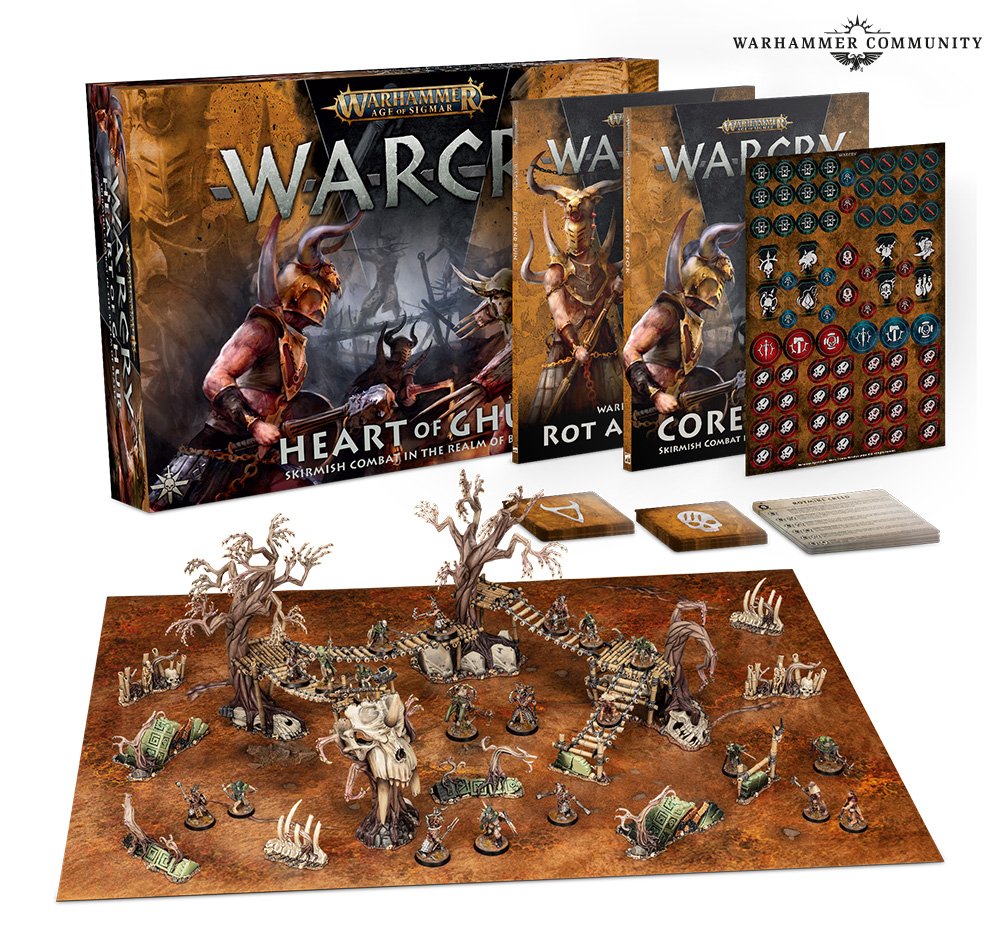 "Everyone's favourite game of brutal skirmish combat in the Mortal Realms ramps up the carnage with Warcry: Heart of Ghur. This is a new and revamped edition, and has a two-week pre-order window. The boxed contains two incredible new warbands – all set to battle across rope bridges and bamboo barricades between the carnivorous trees of the Gnarlwood, with the help of some tasty new rules."
Warcry Heart of Ghur:  
$230
€180 £140
"Straight from the festering fens to the north of the Gnarlwood, the Rotmire Creed head to the Ravening Ruin of Talaxis to hunt for the ingredients for their elixir of immortality. The industrious Horns of Hashut, on the other hand, bring the flame and fury of their dark god to Ghur. looking to level its lush greenery to make way for their forge fires."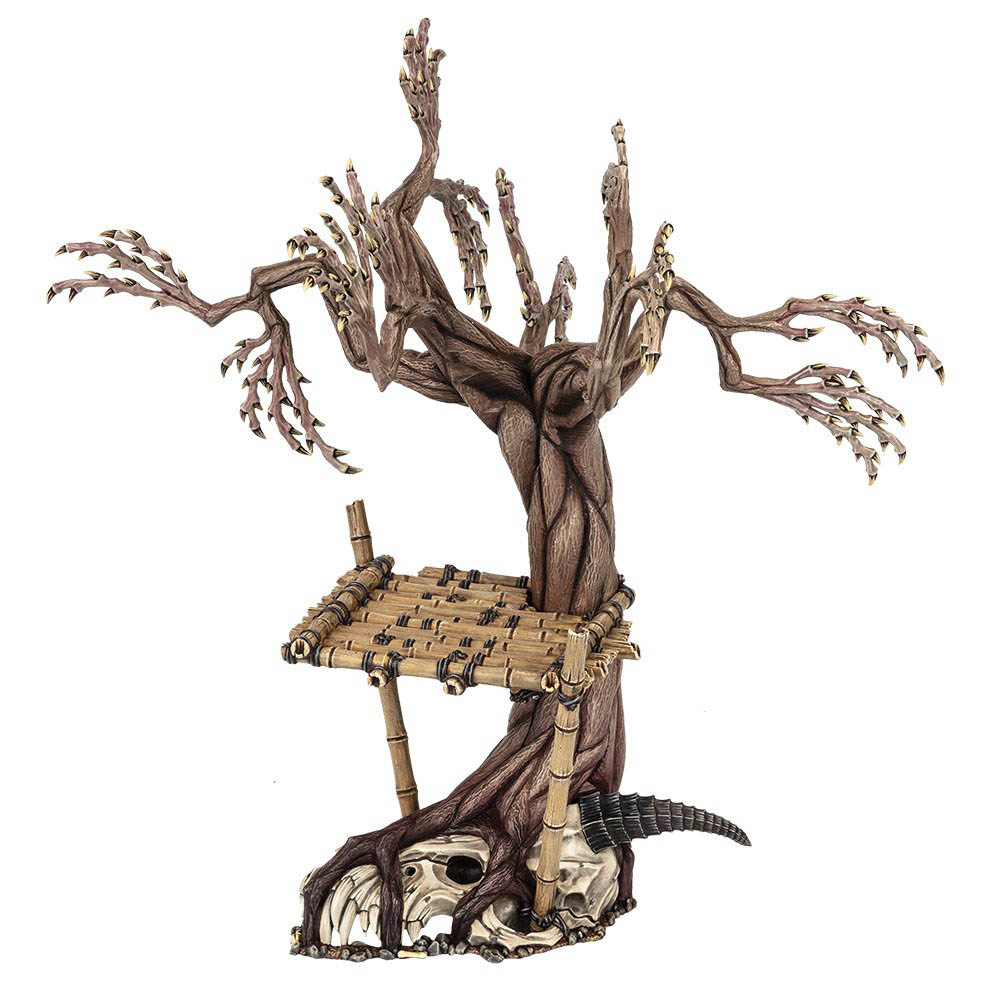 Subscribe to our newsletter!
Get Tabletop, RPG & Pop Culture news delivered directly to your inbox.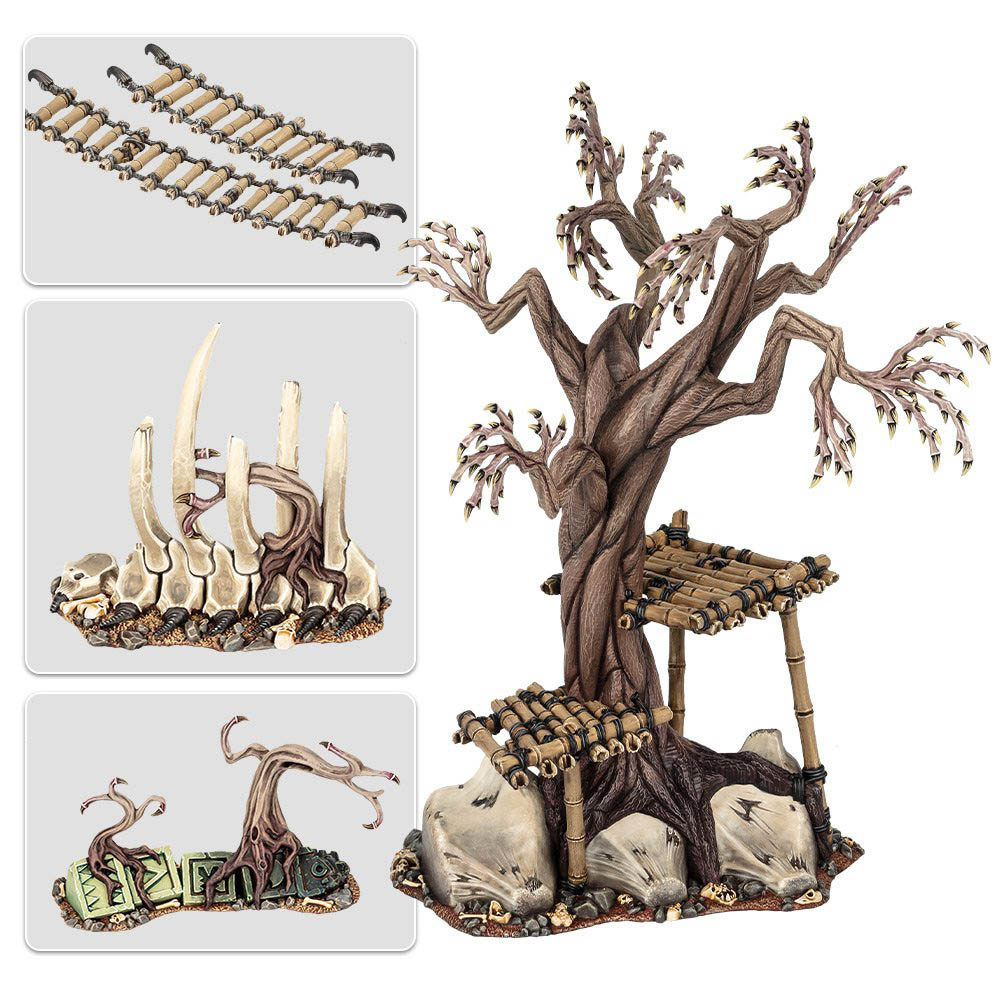 "Heart of Ghur contains 20 finely detailed plastic miniatures, along with 18 pieces of new Gnarlwood-themed scenery, and a double-sided game board, as well as all the cards, tokens, dice, and accessories you need to play."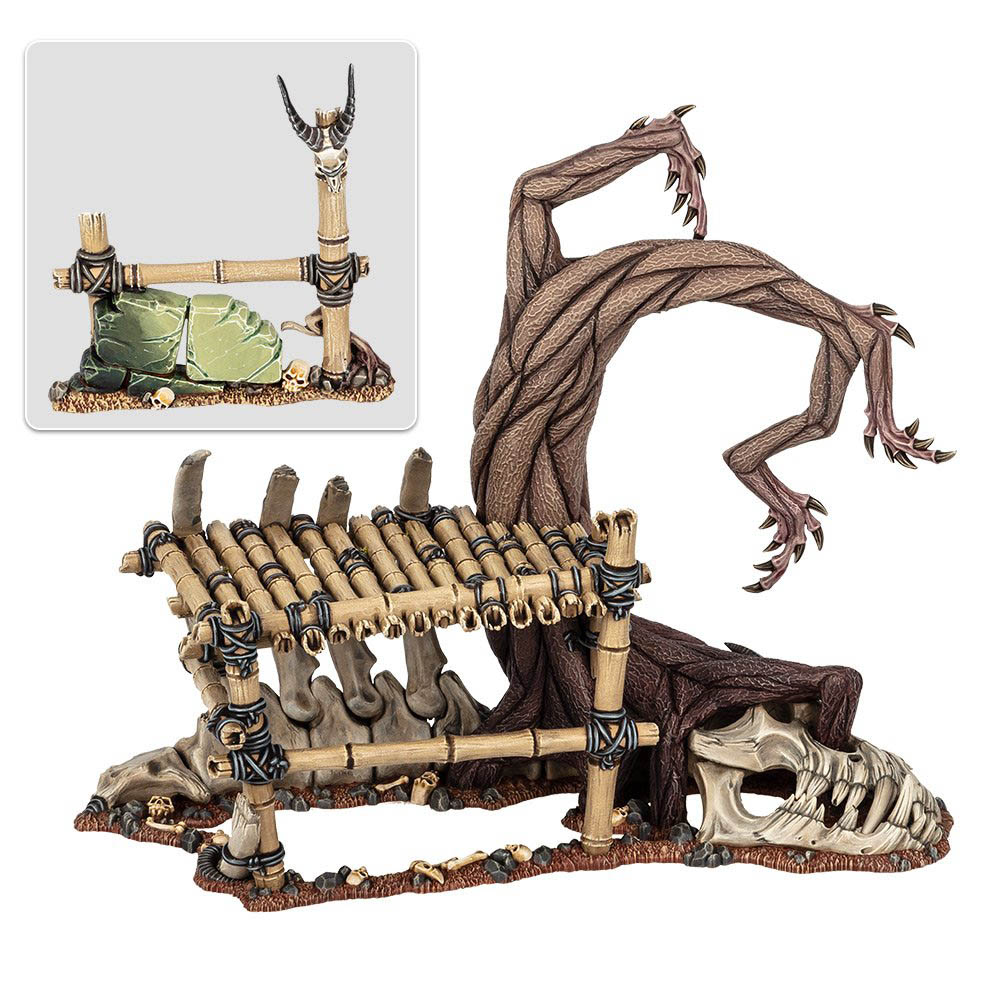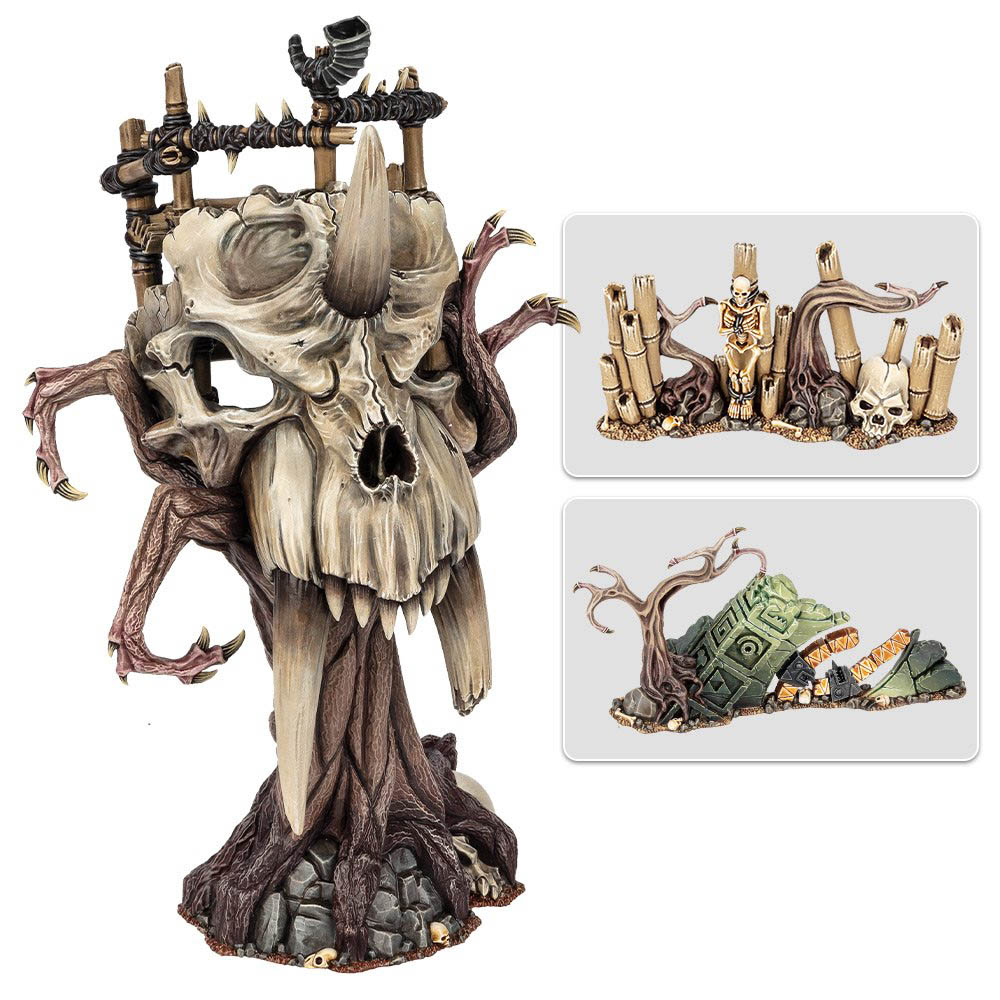 "The Heart of Ghur boxed set will be available while stocks last, but the miniatures, terrain, and books within will all have separate releases later on."
All hail the First Legion!