With Han Solo's Original 'Star Wars' Blaster Heading to Auction, You Can Shoot First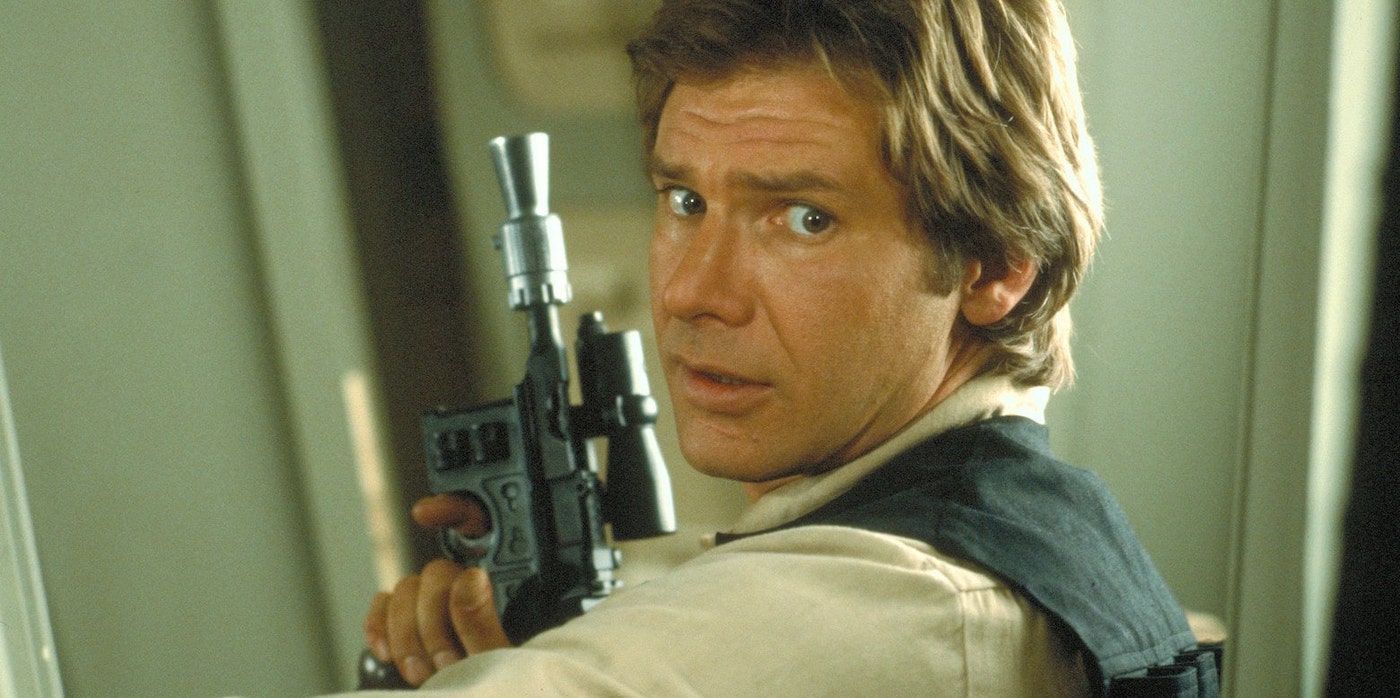 The original DL-44 blaster used by Han Solo himself in A New Hope is hitting the auction block later this month.
If you're a Star Wars fan, have ever wanted to own your own piece of cinema history, and have somewhere in the area of $300,000 lying around, you'll have a chance to get your hands on Han Solo's original blaster on August 27th.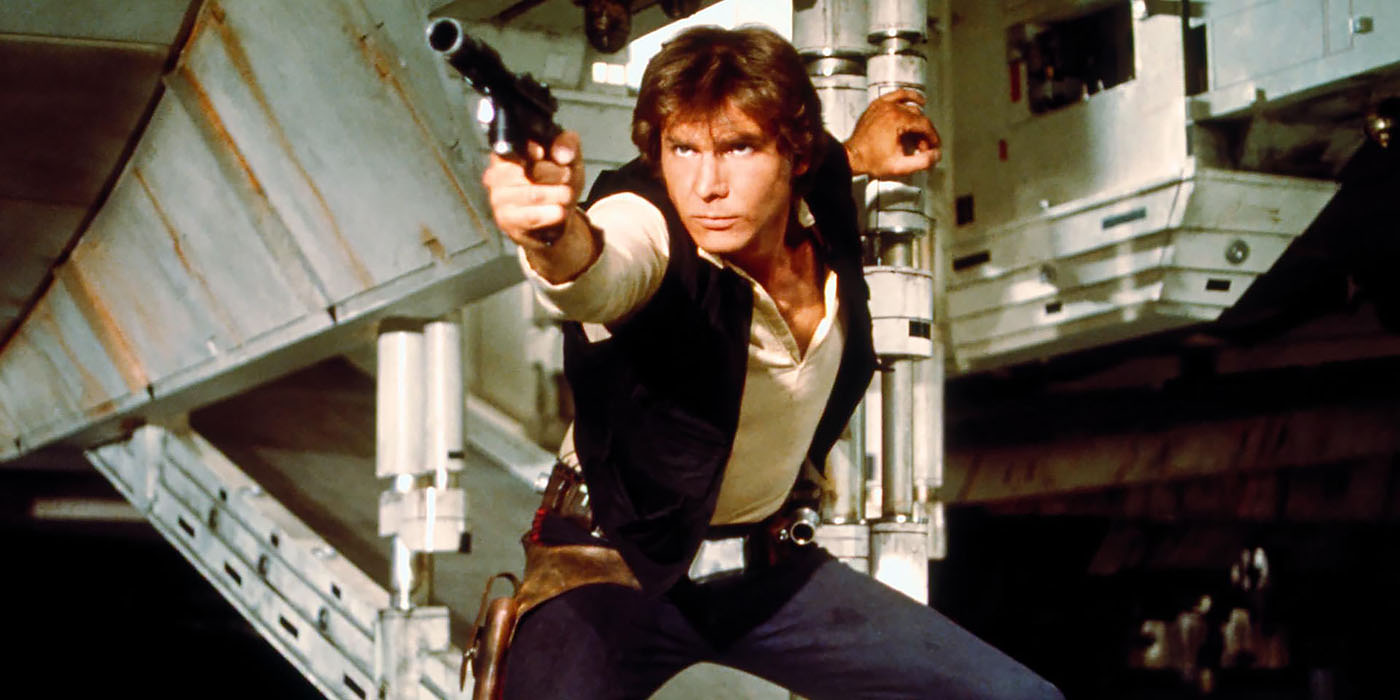 DL-44 Auction
Han Solo, known for being a scruffy-looking nerf herder, carried a pretty recognizable and iconic blaster throughout the original trilogy. This BlasTech DL-44 Heavy Blaster has become synonymous with Star Wars. But it made its first appearance in the hands of Han Solo in 1977's Star Wars: A New Hope – back before "A New Hope" was part of the title at all.
This specific blaster was thought to be lost for decades. And so replacements were constructed for The Empire Strikes Back and Return of the Jedi alike. But now it is lost no more and heading to auction.
The Illinois-based Rock Island Auction Company will be hosting the high bidding action. And they do expect some high bids. One of the replicas made of resin and metal for the other original trilogy films sold for $550,000 in 2018. And in 2017 an original R2D2 droid sold for 2.75 million dollars. So while the presale estimate on this blaster is between $300,000 and $500,000, many are expecting the winning bid to be much higher.
This blaster is scheduled to hit the auction block on August 27th. It will come with a signed photo of Harrison Ford himself.
The DL-44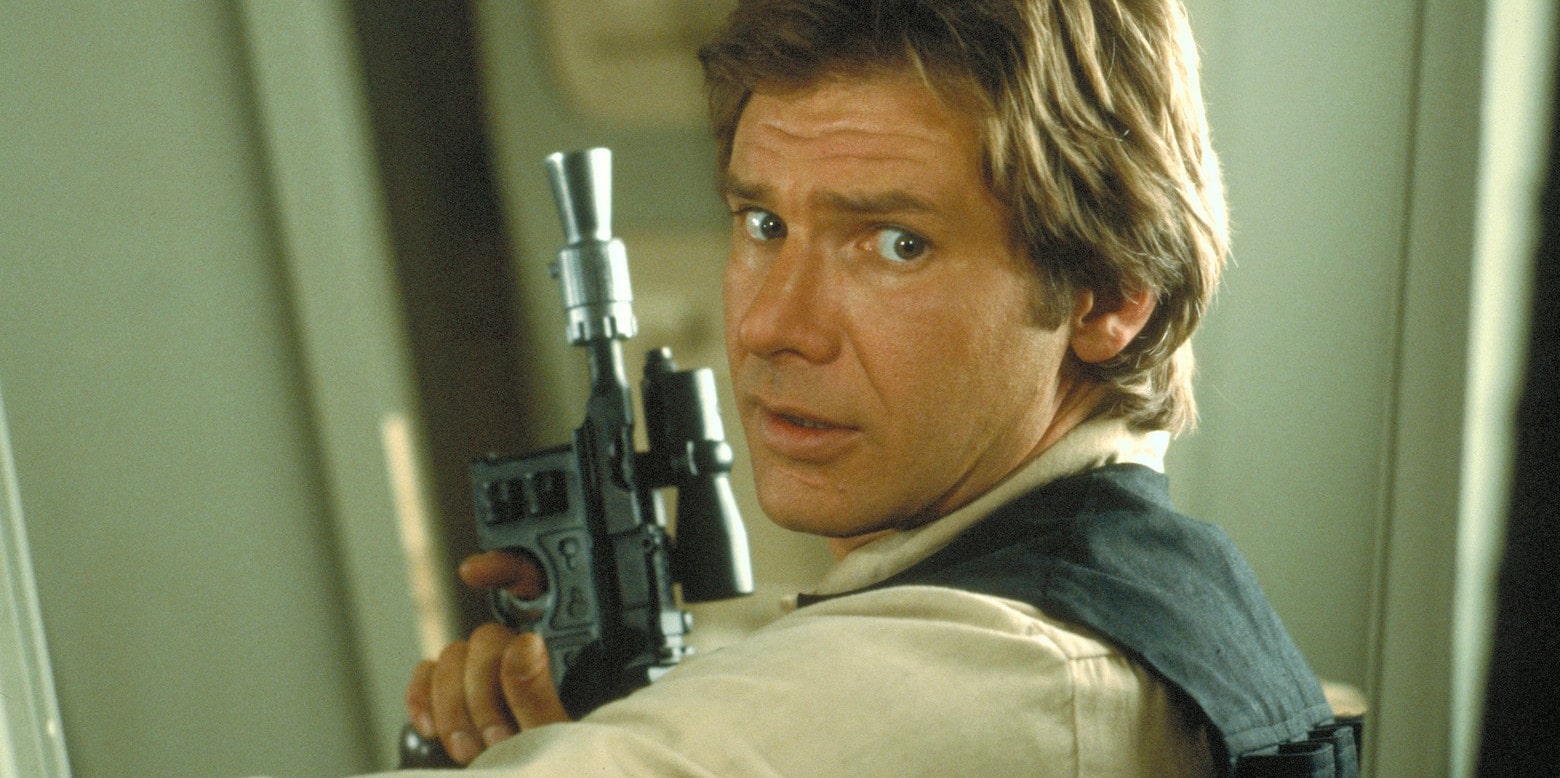 The DL-44 heavy blaster is not only well known as Han Solo's blaster but as the Star Wars gun. George Lucas and set Designer Roger Christian wanted to give Han's blaster a specific look. It was designed to be reminiscent of guns in classic Western films. Which lines up with Han's cowboyish attitude perfectly. The result was mishmash of a couple of different famous firearms including a Mauser C96 and the scope of a World War II-era gun. The result was a perfect blend of space and western, all around perfect for the infamous Han Solo. Prior to this, many science fiction guns were too uniform and obviously plastic for Lucas's taste. His galaxy was going to be its own unique playground and it needed the props to prove it.
And to add to the movie magic history, Harrison Ford wasn't the only person to wield this particular prop on the silver screen. Or, part of it, that is. The modified Mauser C96 pistol used to create the DL-44 was used in a number of other movies. Included in this list is the 1967 Frank Sinatra spy film, Naked Runner.
Is there a Star Wars prop you'd bid on given the chance? How much do you think Han's famous DL-44 will sell for? What is your favorite blaster in all of Star Wars? Let us know in the comments!
May The Force Be With You, Adventurers!
Subscribe to our newsletter!
Get Tabletop, RPG & Pop Culture news delivered directly to your inbox.