Closet Cosplay: This Indiana Jones Cosplay Will Make You Look Like You Belong in a Museum
Whip out your bowties and bull whips- we're going raiding! Here's everything you need for an Indiana Jones Closet Cosplay.
When you think 'iconic professor fantasies', Indiana Jones is first on the list with a bullet. He's the man with the plan-the plan to send all artifacts and relics to a museum. With a new Indiana Jones film in the works, it's no surprise that we're getting a lot of requests for Indian Jones closet cosplays. Your wish is our command, so here we go!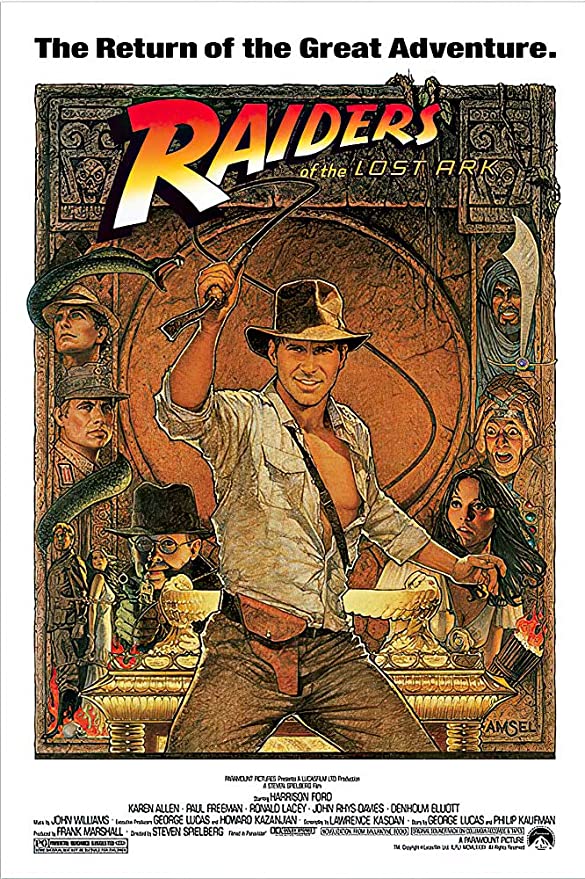 Indiana Jones set the scene for future archeology-based adventures in cinema and video games. He's arguably one of the main influences on the Lara Croft character (check out our Lara closet cosplay build)! With a classy blend of brains and bravado, Indy works himself into immensely problematic situations… and then works himself right back out again. This week we're laying out the base elements for a suave Indiana Jones closet cosplay! We're sticking with the staple wardrobe pieces, but if you want to go EXTRA for this cosplay, here's a fantastic set of Indiana Jones artifacts!
1. Indiana Jones Closet Cosplay- The Hat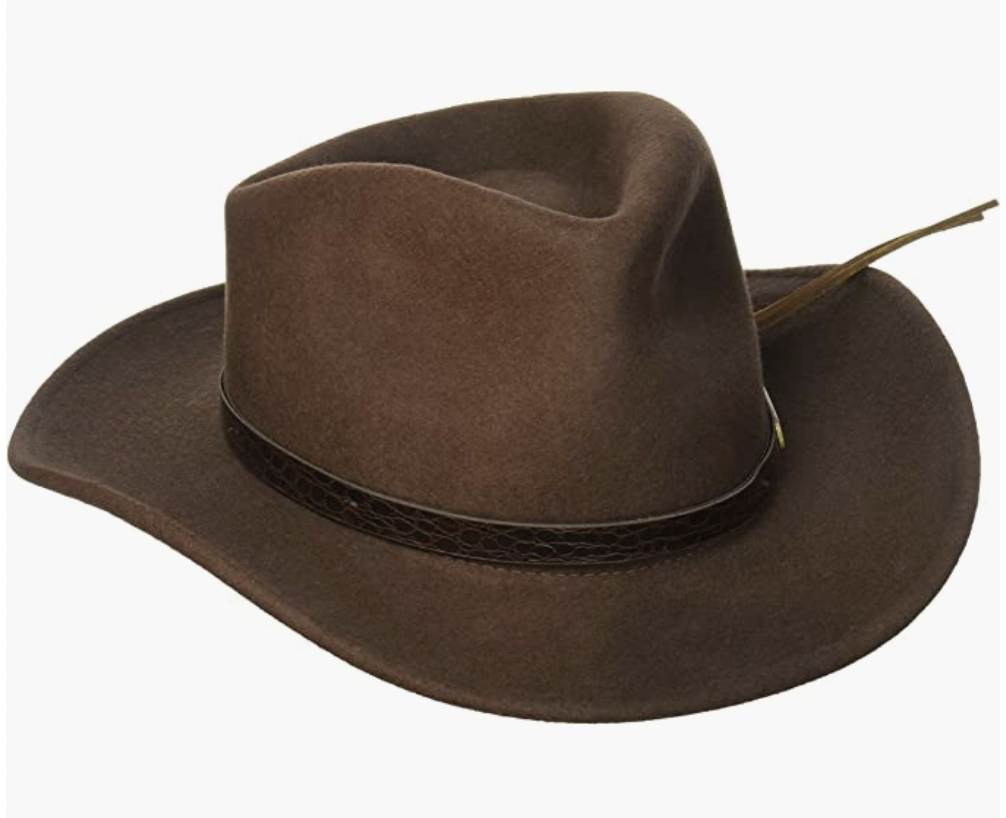 No Indiana Jones cosplay can start without the hat. It's iconic, it's dashing, and it's the signature piece that ties the whole ensemble together. There is a groovy replica online that's easy to find and honestly not too shabby for price!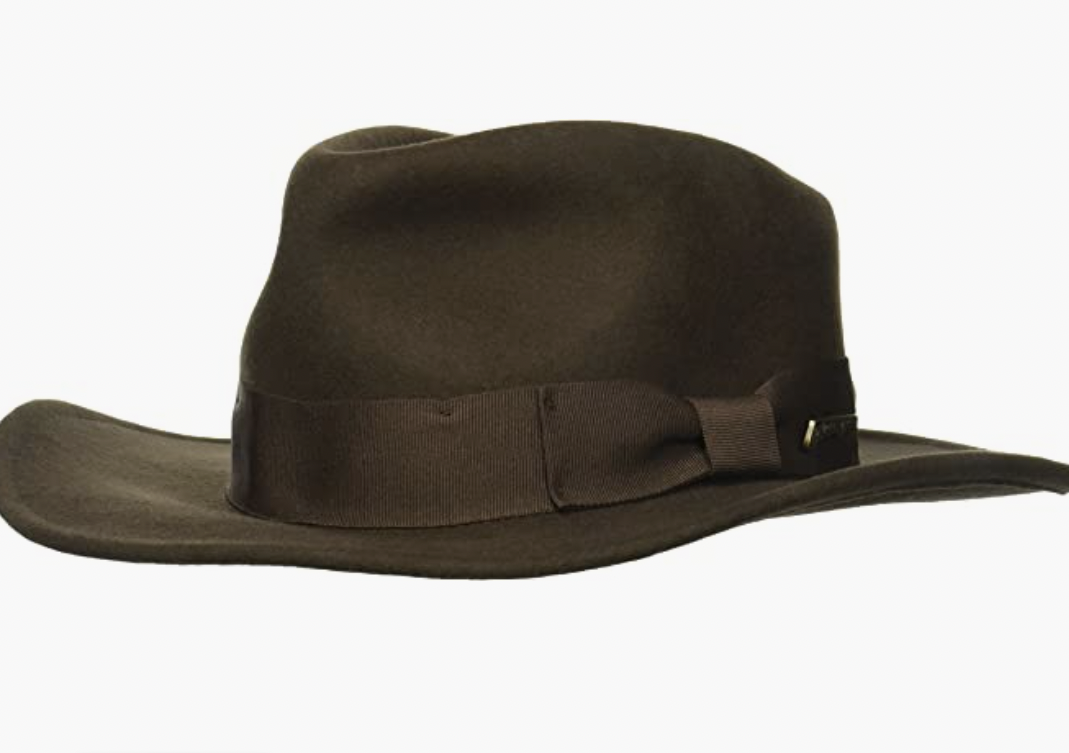 If you want to go a little more rugged and weathered/worn, this is a great option as well! Either way you go, wearing this hat will get the costume across at any party or underground cavern you're exploring.
---
2. Indiana Jones Closet Cosplay – The Shirt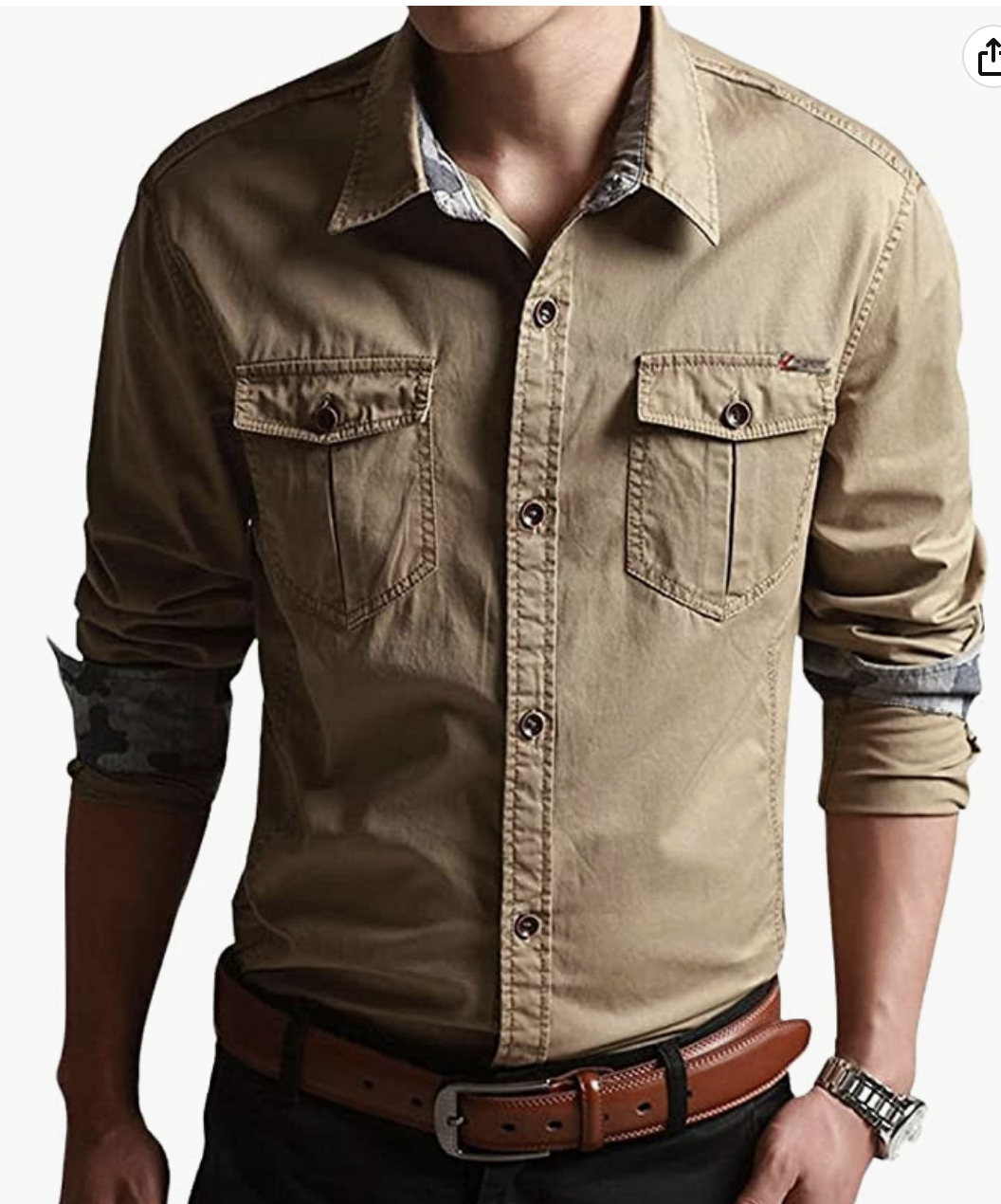 This one is pretty straightforward – khaki dress shirt with a collar and pockets. Because who doesn't love pockets in their shirts? This shirt is multi-purpose, which we love in closet cosplay. You can use it for Indy, then you can wear it out camping or for any other activity. If you want to go for a beat-up and bloody Indy you can slash the shirt, roll it in some dirt and grease, and add some blood effects. But if you want to keep it simple and versatile, this shirt is a one-stop shop.
---
3. Indiana Jones Closet Cosplay- The Jacket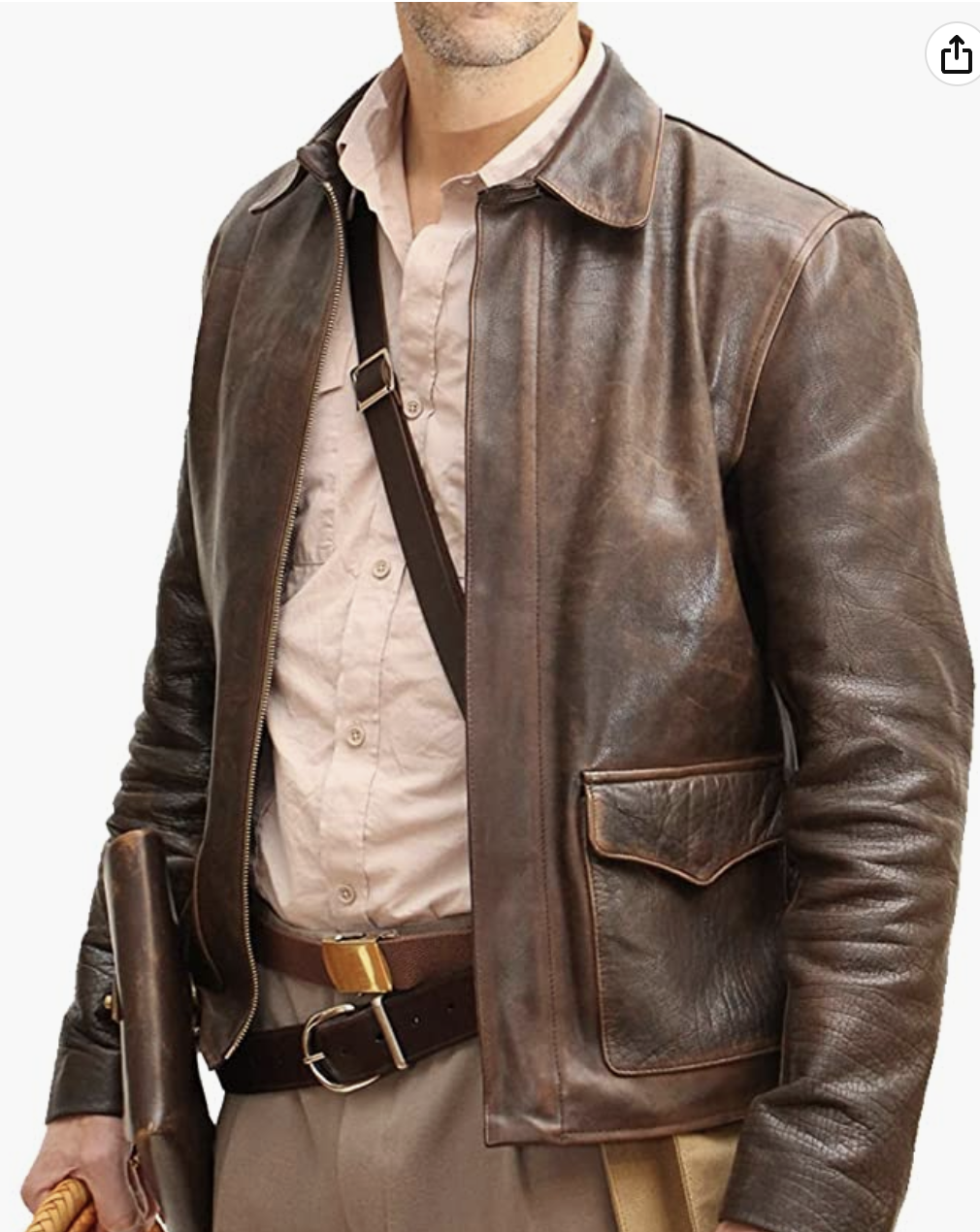 Form meets function with this gorgeous jacket. A great leather jacket is a staple piece for any wardrobe, and this jacket is a perfect closet cosplay item for Indiana Jones. It works for regular streetwear as well, which is fabulous.
---
4. Indiana Jones Closet Cosplay- Tactical Pants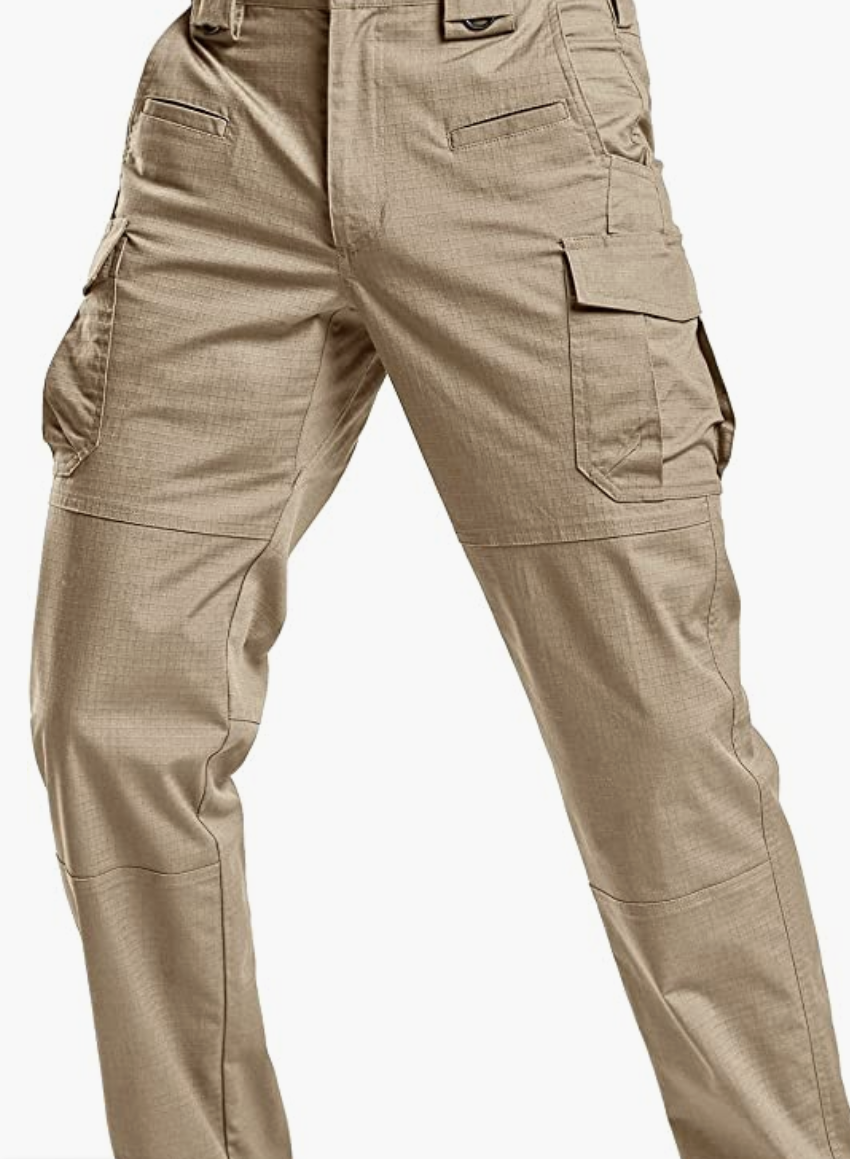 That's right, folks. We're going tactical again. Just like Lara Croft's tactical shorts, no Indiana Jones cosplay is complete without some tactical pants. Have we mentioned that we love the word 'tactical?"
Subscribe to our newsletter!
Get Tabletop, RPG & Pop Culture news delivered directly to your inbox.
---
5. Indiana Jones Closet Cosplay- The Boots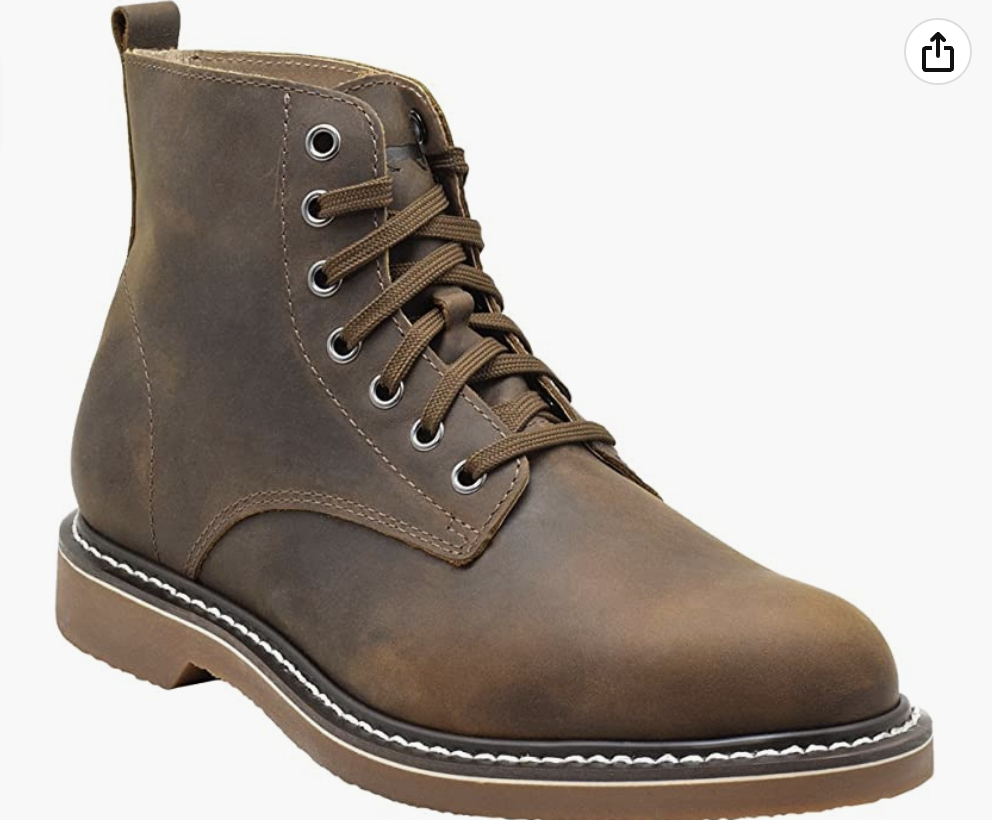 These boots are made for walking… through dungeons, underground catacombs, and history museums. They're chic and sturdy and will go with ANY wardrobe. This article features a lot of great staple pieces that you can use for just about anything. Have fun, go wild, and boot up!
---
Oh hey! BoLS might make a little dolla-dolla if you decide to buy these items. We need that money to fill in all the holes we've been digging in our back yards in search of treasure.
~Join us next week for more Cosplay Coverage~
Have a Cosplay question you would like Mayhem's Muse to answer?
Know a Cosplayer you'd like to see featured? Send an email here!