The 'Halloween Ends' Trailer Has Screams… Lots and Lots of Screams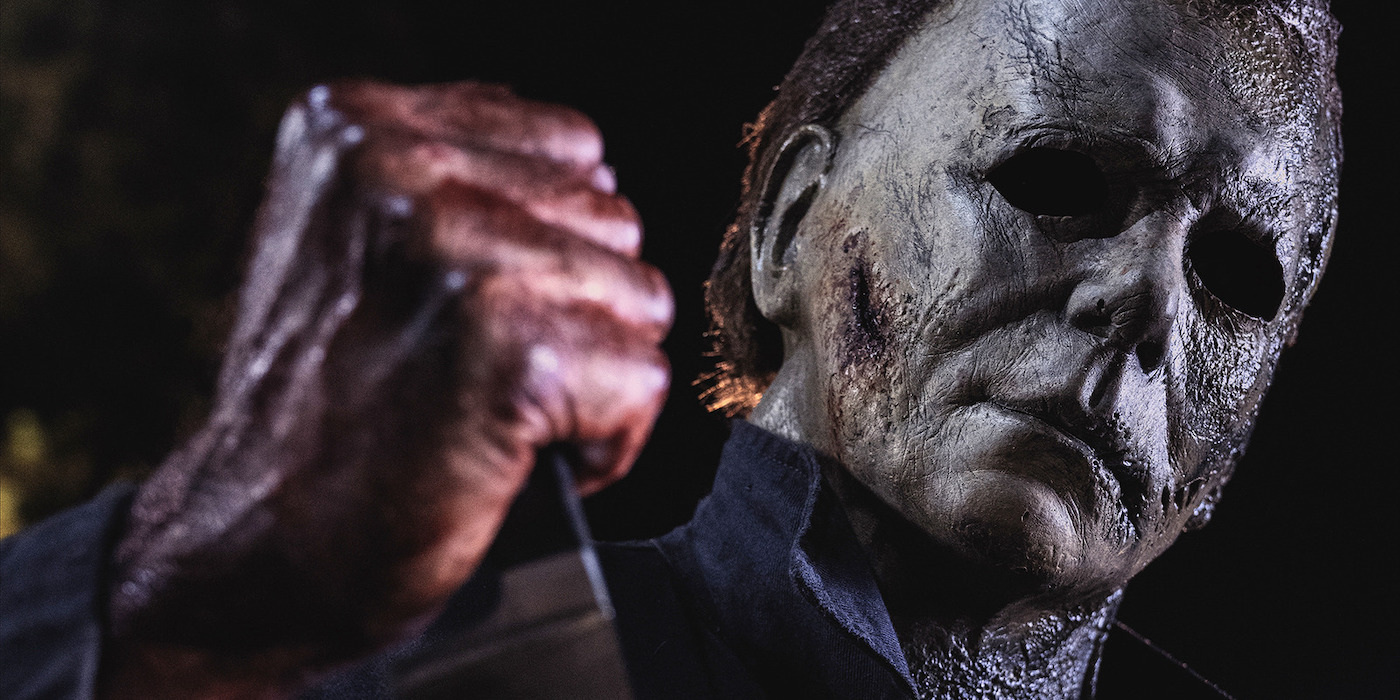 Next month Laurie Strode faces off for the last time against the embodiment of evil, Michael Myers, one last time. Only one will survive Halloween Ends.
The modern trilogy started when Michael escaped Smith's Grove Sanatarium to terrorize the town and to get revenge on Laurie Strode and her family – raising his overall body count along the way, of course. They fight till the end, thinking they have finally killed him with a massive fire. Not so much, as it turns out. Halloween Kills brought another rampage that pulled the entire town of Haddonfield into battle.
We'll be seeing a different Laurie in Halloween Ends, according to Jamie Lee Curtis. She told Total Film what the character has been up to in the last four years.
"By the time you meet Laurie Strode, she has gotten help Help to process the level of violence that has been perpetrated against her and her family. She's done the work. And there's a moment at the beginning of the movie where you actually meet Laurie – I'm not going to say she's as innocent as she was back when she was a 17-year-old girl – but she has a layer of hope about her. That's a beautiful place to start a really tragic, incredibly violent ending."
What has Michael been doing? Michael stuff according to director David Gordon Green.
"We don't really explain that. It's like: I don't want to see where Jaws goes to sleep at night when I'm watching a shark movie. I want to see him when he pops up, and he's got an appetite!"
I really hope this is better than the last installment. Halloween Kills provided brutal kills and plenty of gore but didn't really move the franchise forward and its message was clunky. The story from the first in the trilogy stalled. Halloween deserves a terrifying, blood-soaked farewell without a bunch of plot holes and loose ends. After 45 years of terror, Laurie deserves the fight of her life. I'm crossing my fingers.
The latest TV spot has everyone screaming…
Halloween Ends Details
The cast brings back Andi Matichak, Jamie Lee Curtis, and James Jude Courtney as The Shape. The movie also sees the return of director David Gordon Green and executive producer John Carpenter.
Four years after the events of last year's Halloween Kills, Laurie is living with her granddaughter Allyson. She's finishing writing her memoir. Michael Myers hasn't been seen since. After allowing the specter of Michael to determine and drive her reality for decades, has decided to liberate herself from fear and rage. She embraces life. But when a young man is accused of killing a boy he was babysitting, it ignites a cascade of violence and terror that will force Laurie to finally confront the evil she can't control, once and for all.
Halloween Ends on October 14th.
Subscribe to our newsletter!
Get Tabletop, RPG & Pop Culture news delivered directly to your inbox.