Star Trek Day Casting Announcements, Sneak Peeks, & Highlights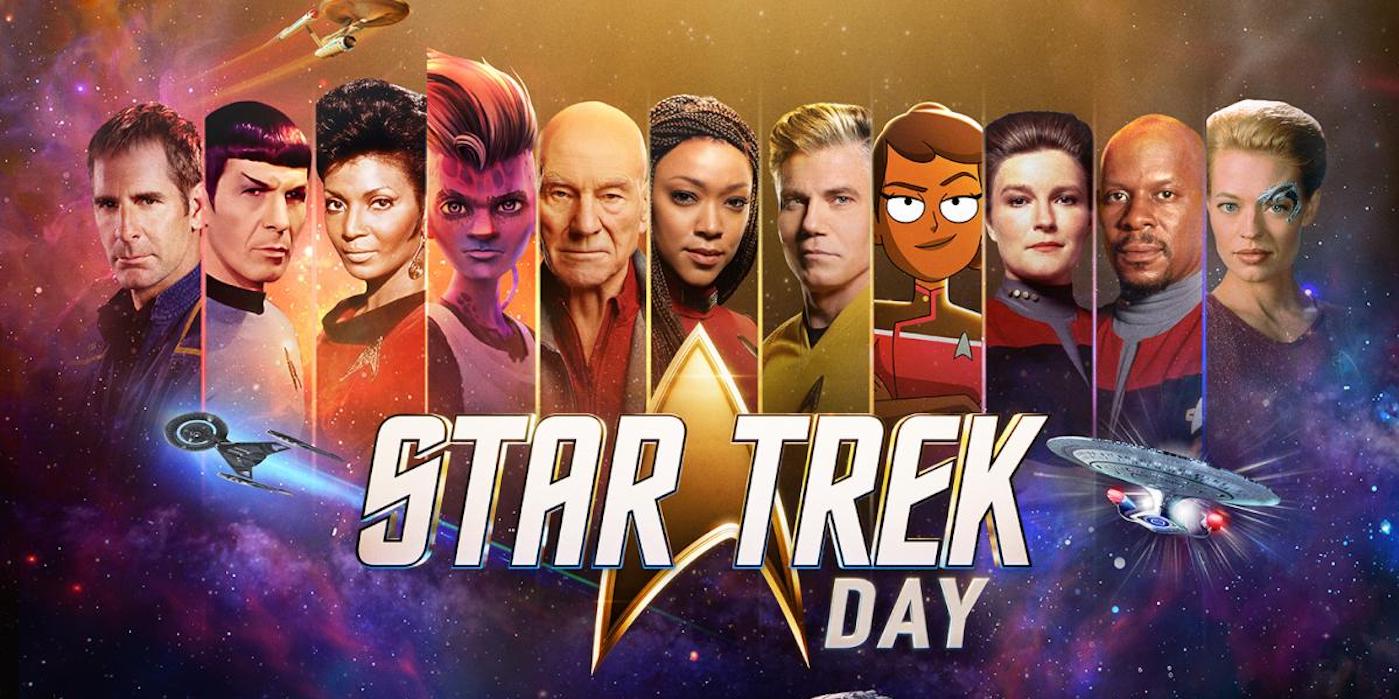 Star Trek Day was full of thrilling announcements, including new seasons and some exciting new casting announcements. Here's the rundown.
Paramount+ hosted a live-streaming event yesterday for Star Trek Day. The celebration was a blast, filled with casting announcements, new project reveals, and sneak peeks at the next seasons of the franchise's most anticipated shows. All that, plus a beautiful tribute to the incomparable Nichelle Nichols, who played the sci-fi icon Uhura.
New Seasons of Picard, Discovery, & More
Star Trek Day saw the announcement of the third and final 10-episode season of Star Trek: Picard, which will premiere on February 16th, 2023. The season was announced by Star Trek fandom's wholesome-Dad, Sir Patrick Stewart himself. Teaser images also revealed a look at the show's brand-new starship the U.S.S. Titan.
Star Trek: Discovery season 5 also gave us some really cool behind-the-scenes images and a behind-the-scenes set tour led by Wilson Cruz. Sonequa Martin-Green does her best not to give away any spoilers, but we do get to see her on the set of the bridge. We also got a look into the wardrobe department and hung around with other series stars Anthony Rapp, Mary Wiseman, and Blu del Barrio.
Star Trek Day's Big Casting Announcements
Strange New Worlds is adding a comedy legend to its ranks for season 2. The addition of Carol Kane promises to add even more charm to an already delightful cast. Lookin' good in that uniform, girl!
If that's not enough excitement for you, Will Wheaton and Strange New Worlds production designer Jonathan Lee take us on a tour of the season 2 set that is a real joy for fans of background Easter eggs.
Speaking of Whill Wheaton, he'll be returning to his role as Wesley Crusher in the MMORPG Star Trek Online: Ascension. After popping up at the end of Picard season 2, Wheaton will come back as the Terran Emporer Wesley Crusher. He'll be joined in his adventures by Admiral Leeta (voiced by Chase Masterson from Deep Space Nine) and Captain Killy (voiced by Mary Wiseman from Discovery).
Animation, Audio, & More
Don't worry, Star Trek Day featured plenty of goodies from its animated universe as well.  We got a laugh-out-loud clip from an upcoming episode of Star Trek: Lower Decks that sees Captain Dagger swooping in the save the day.
Subscribe to our newsletter!
Get Tabletop, RPG & Pop Culture news delivered directly to your inbox.
There's also a new clip from Star Trek: Prodigy, which we found out will be returning for a new season on October 27th.
And finally, for podcast listeners, Star Trek: The Pod Directive will return sometime in early 2023. Fans also learned about a new scripted podcast on the way. Star Trek: Khan: Ceti Alpha V will tell the story of the years after Captain Kirk left Khan on Ceti Alpha V.
What was your favorite announcement from Star Trek Day? Let us know down below in the comments!