'Star Trek: Picard' S3 Trailer Shows Off Sexy New Ship & Release Date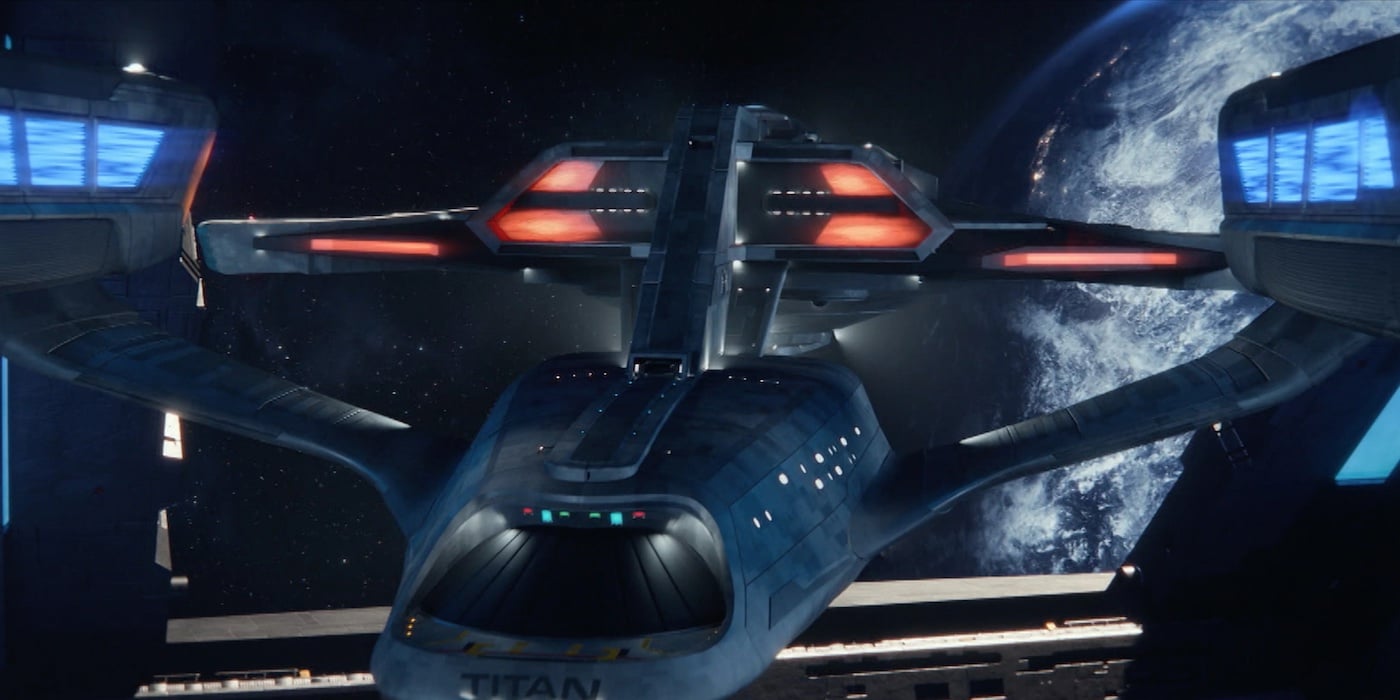 Commander Seven of Nine has a fancy new starship for this final journey. Check out the Titan in this Star Trek: Picard S3 sneak peek.
The final season of Star Trek: Picard will bring back the entire Star Trek: The Next Generation cast. The beloved crew members of the Enterprise-D have chosen to follow the admiral on one last mission. Showrunner Alex Kurtzman mentioned during an SDCC panel that getting the crew back together like this – in a way that's earned – was Patrick Stewart's suggestion.
"We didn't want to have cameos, but serious roles. At the beginning of the season, the crew is in different places around the galaxy. Slowly we see them come together."
The cast of Star Trek: Picard's final season includes recurring crew members: Patrick Stewart (Jean-Luc Picard), Gates McFadden (Beverly Crusher), Jonathan Frakes (William Riker), LeVar Burton (Geordi La Forge), Michelle Hurd (Raffi Musiker), Michael Dorn (Worf), Marina Sirtis (Deanna Troi), and Jeri Ryan (Seven of Nine).
Star Trek: Picard S3 Sneak Peek
This sneak peek gives fans a look at a new starship and its crew. They're still holding the story of the season pretty close to the vest, however. It was revealed the villain is female and the writers' room took great inspiration from Khan Noonien Singh. Patrick Stewart shared his thoughts on the titular character in the show's finale at SDCC.
"I realized that I was beginning to experience Jean-Luc Picard, to a point where I didn't know where he began and Patrick Stewart left off. I was sold because the emphasis was on, 'Who is Picard?' Because we don't know. As far as season 3 is concerned, he's having to acknowledge that there was an incident in his youth that had shaken him so profoundly."
The ten episodes of Picard Season 3 start streaming on February 16, 2023.