You Can Have Ghost Rider's Engine of Vengeance Without Selling Your Soul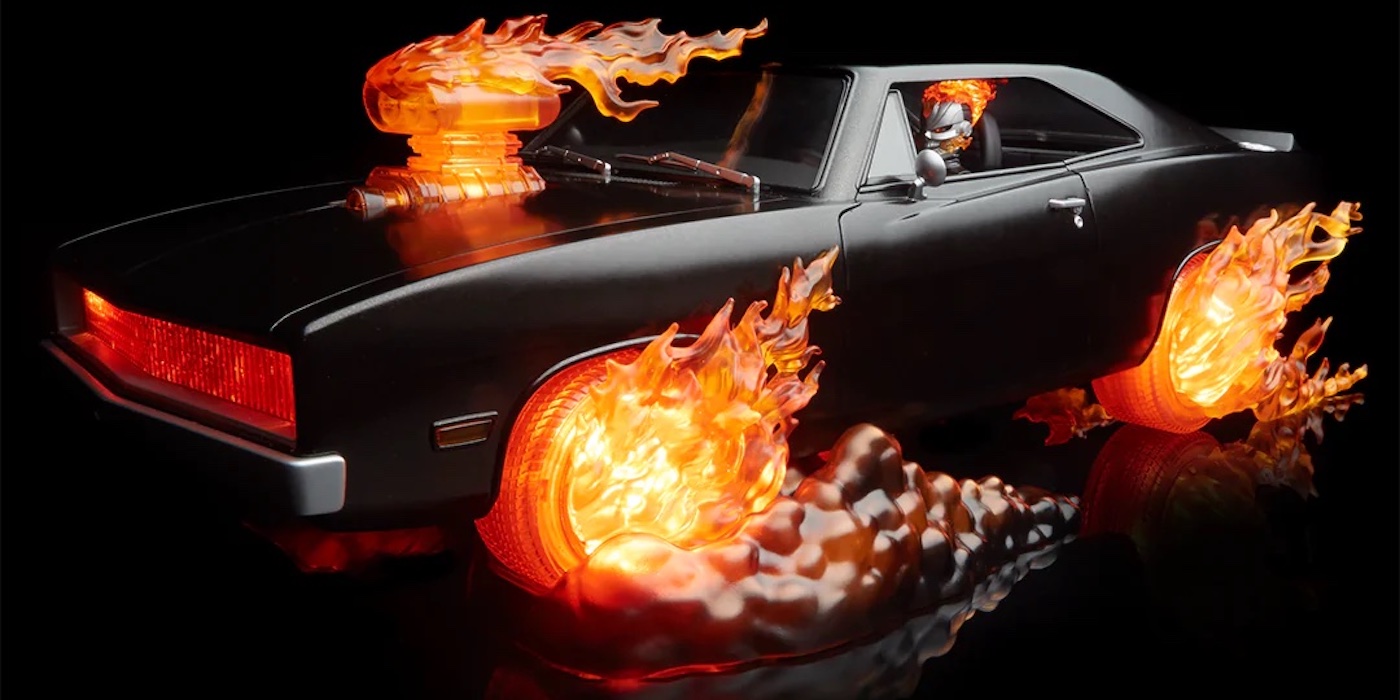 Ghost Rider's badass Engine of Vengeance is HasLab's next project – this ride is to die for.
In the 50 years since Ghost Rider rode onto the pages of Marvel comics. He gave up his soul and has become a legend fueled by vengeance and a sweet ride. Many names have taken on the mantle – Carter Slade to Johnny Blaze to Danny Ketch to Robbie Reyes.
The latest HasLab project brings Robbie to life along with his 1969 Dodge Charger R/T that rides on flames. The 1:12th scale car is detailed with opening doors and a skull-topped shifter. It also has a bunch of flame options, all lit by a set of LEDs. Of course, this beast requires a driver – it comes with a 6″ Reyes engulfed in fire.  
The head of Marvel Legends design team talked it up on last week's fan stream.
HasLab: Ghost Rider's Engine of Vengeance
$349.99

Inspired by the supernatural muscle car in Marvel Comics All-New Ghost Rider (2014)
Premium 1:12 scale car – 18.5″ long / 7.5″ wide / 5.5″ tall
Vehicle fully equipped with 20 LEDs
6 flame trail effect pieces for tires and tailpipes
2 Brimstone Risers for dynamic car display
4 interchangeable tires and 1 additional engine
Exclusive Robbie Reyes Ghost Rider 6″ fig
Hasbro is counting on fans to bring this project to life by November 1.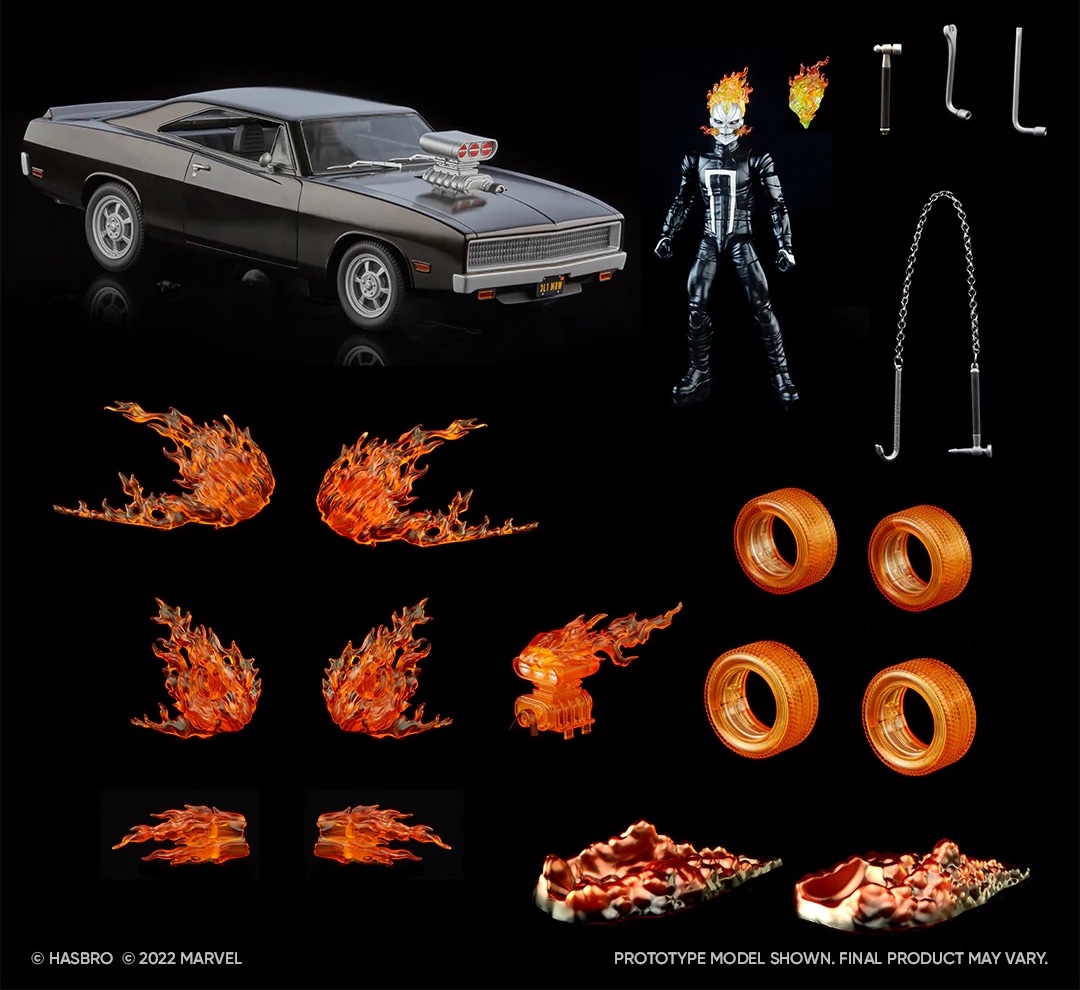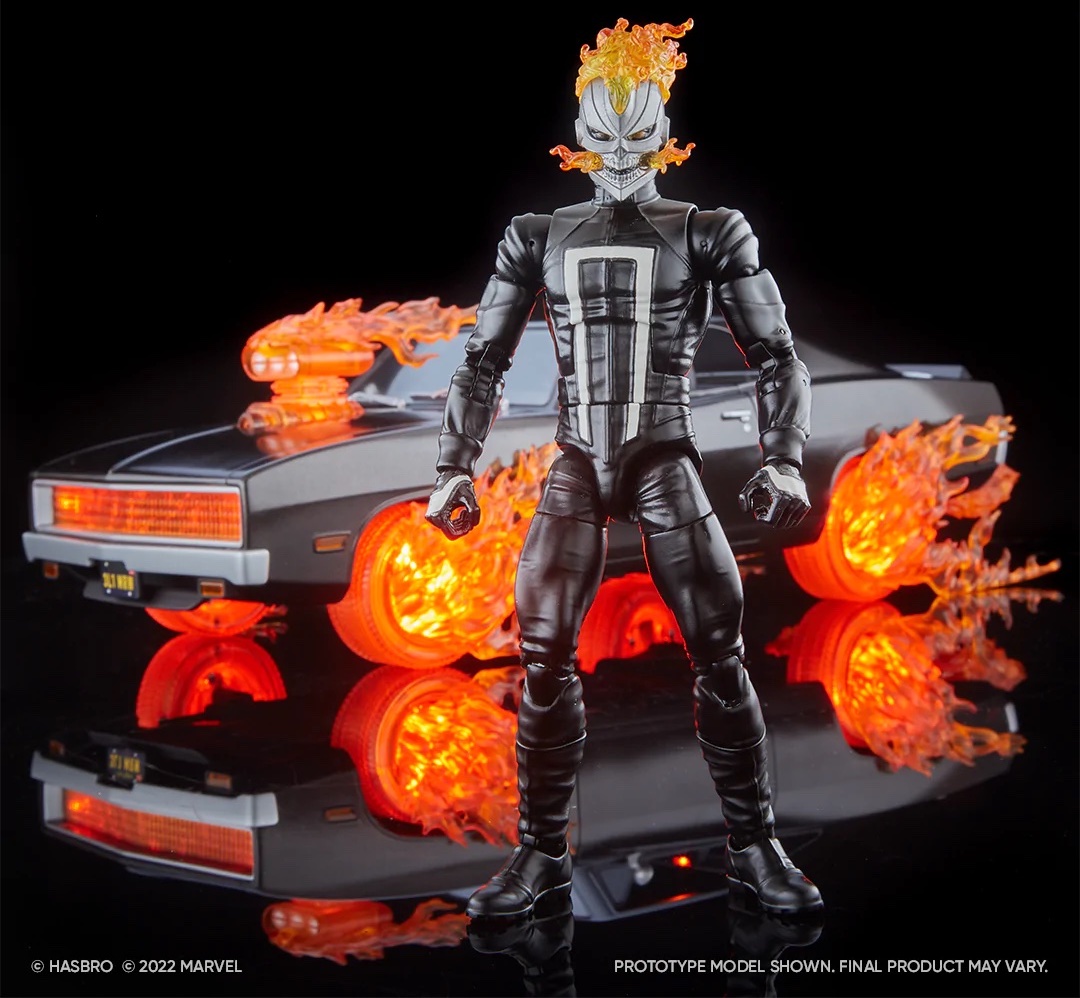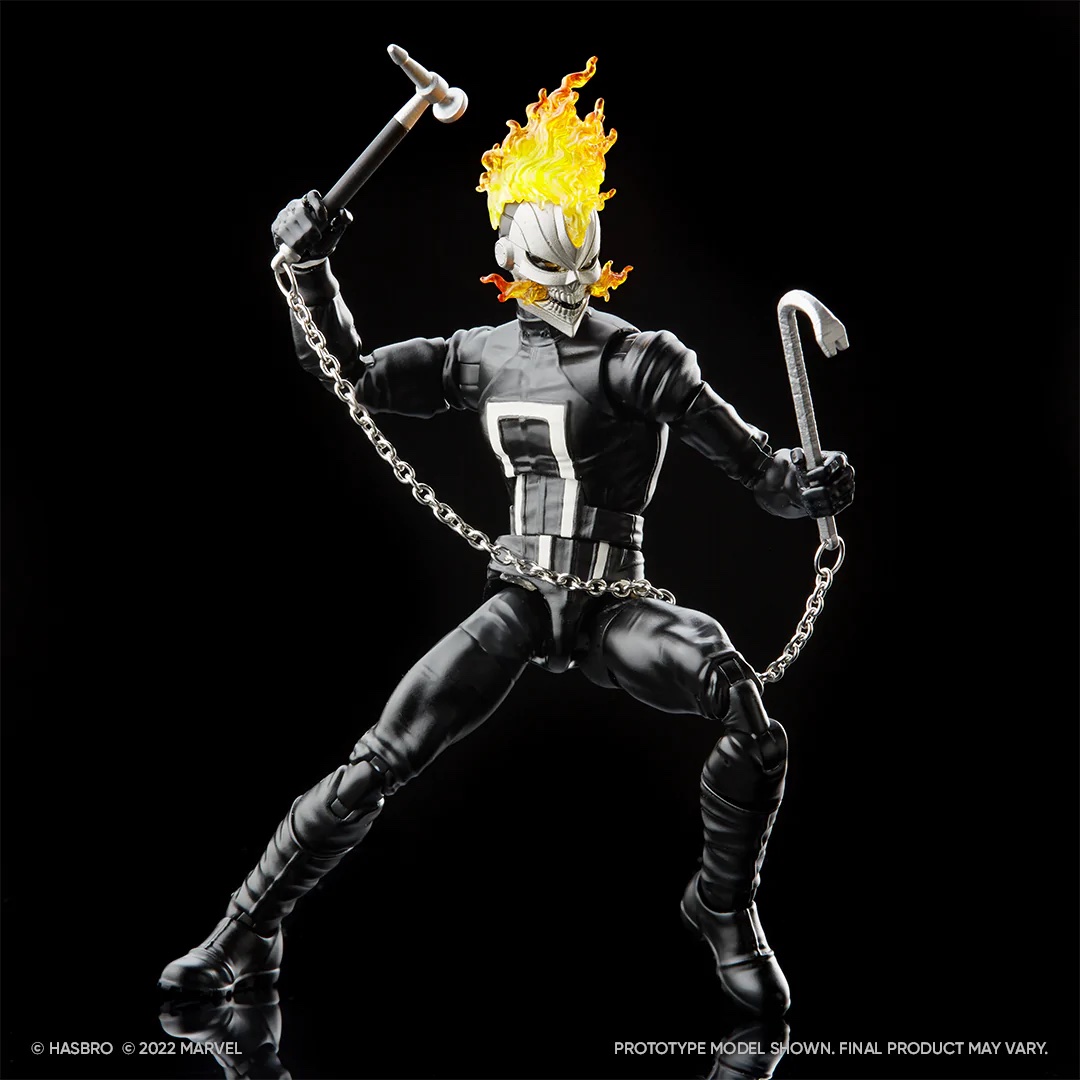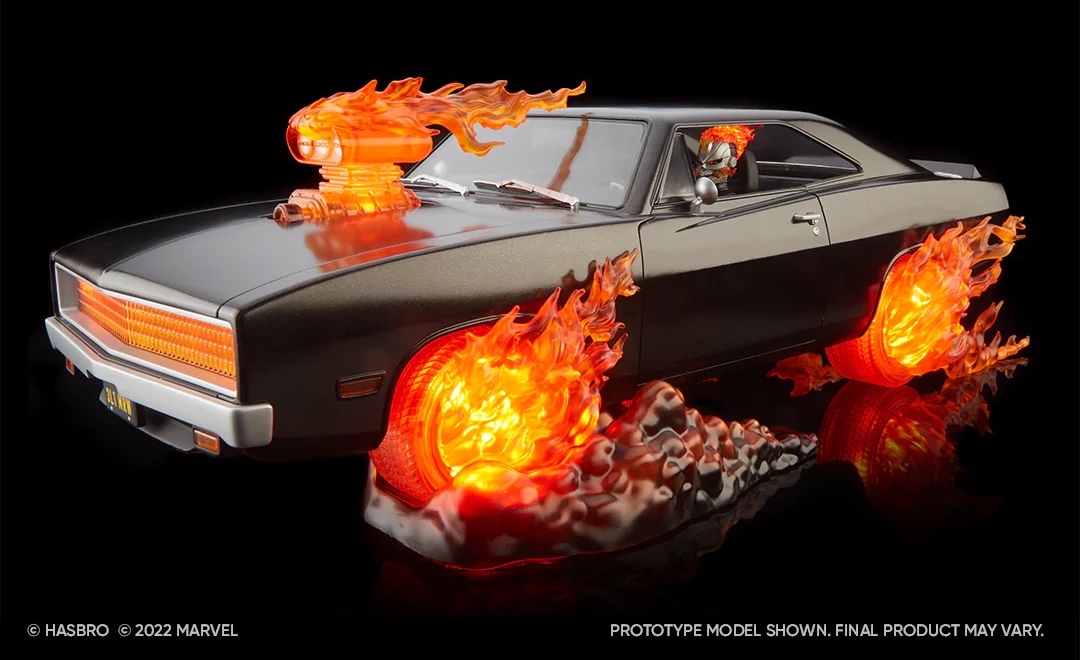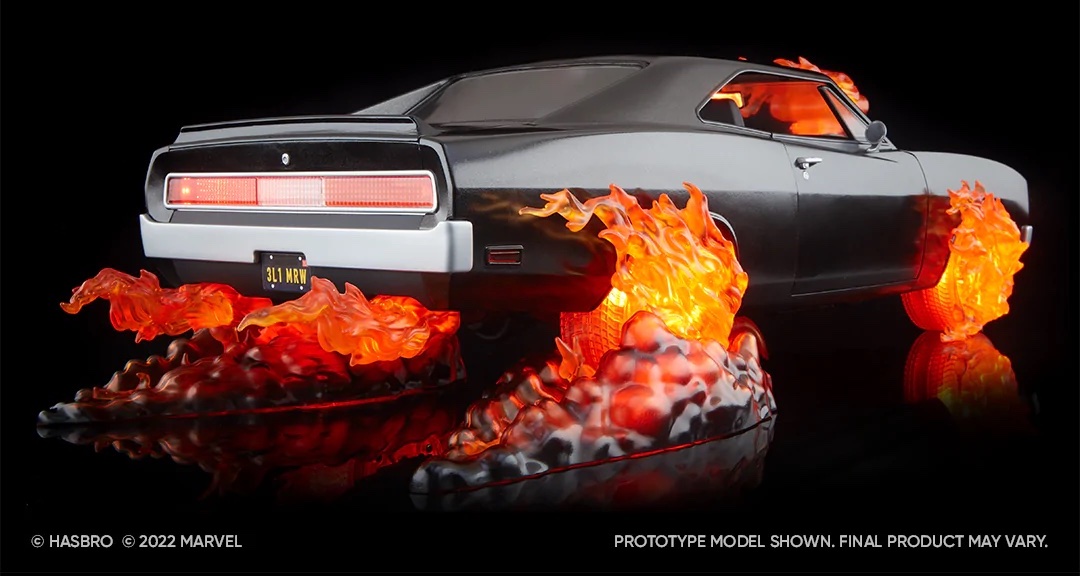 Extras
If the campaign reaches its minimum goal of 9,000 backers before 11:59 PM ET September 23 (this Friday) all backers will receive an additional Marvel Legends 6″ scale fig: Robbie Reyes in his human form.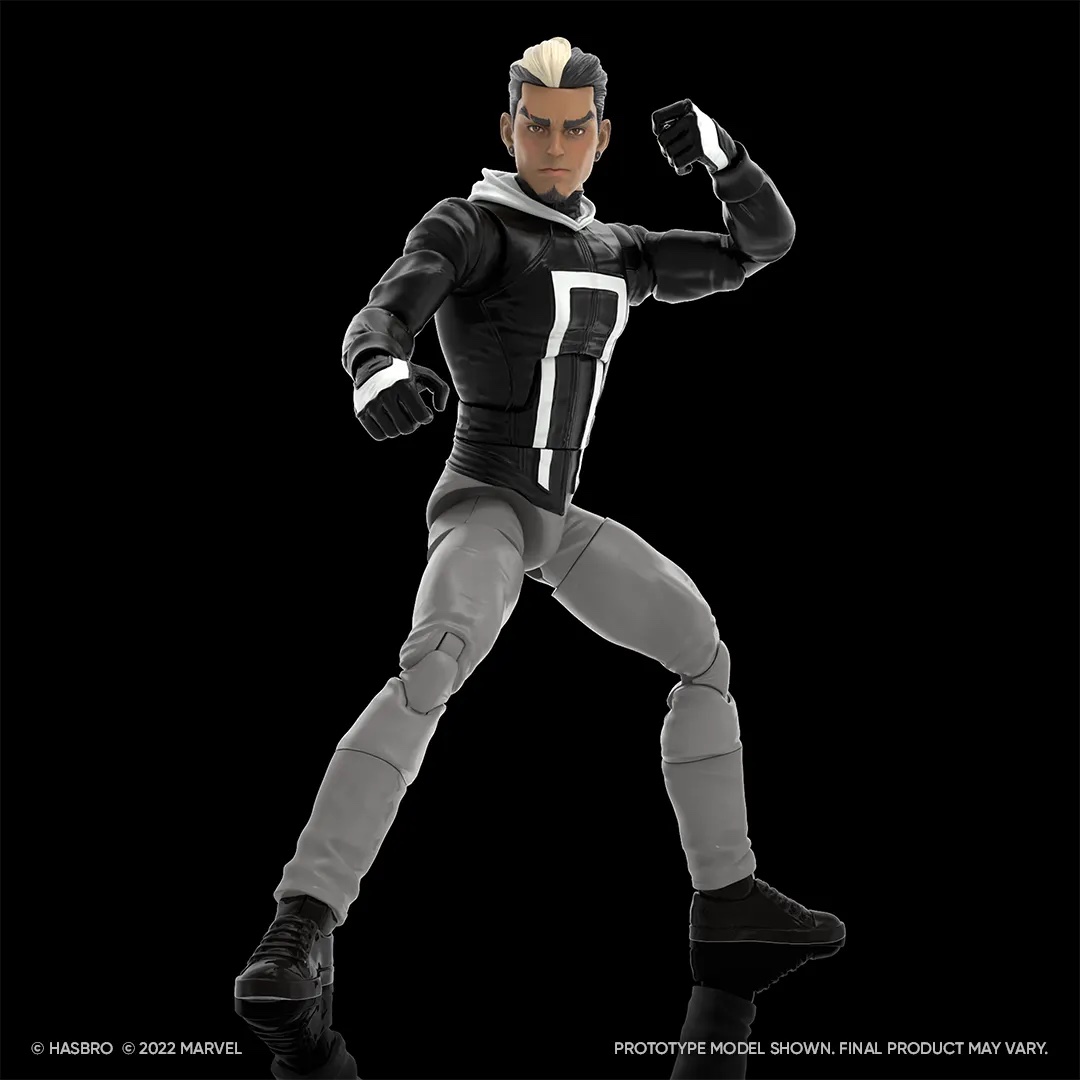 The tier 1 unlock is the ruler of Hades himself – Mephisto. This is a brand new sculpt with pinless elbow and knee joints that stands over 7-inches tall. It will be thrown into the package when the campaign reaches 12,000 backers.