An Epic War Between Nations Begins in New 'Wakanda Forever' Trailer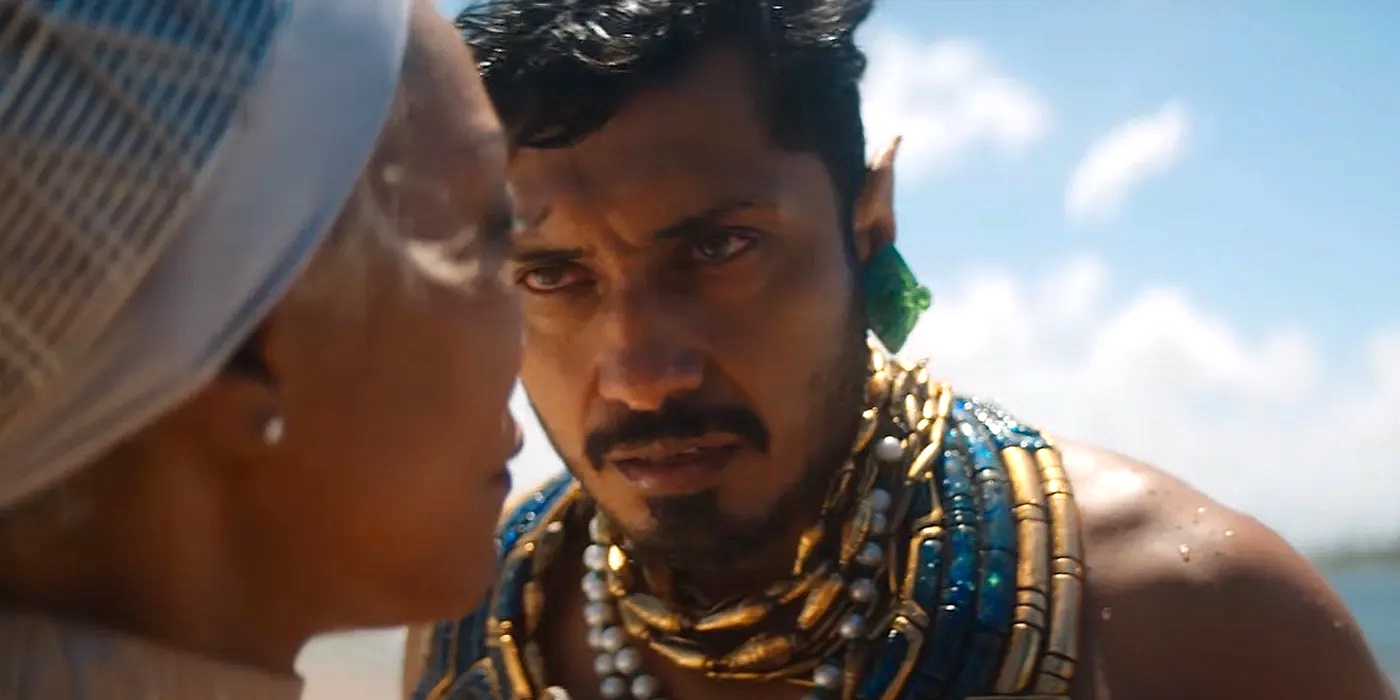 Wakanda faces attacks from the world hungry for vibranium and a nation from under the waves in this new Wakanda Forever trailer.

This new trailer expands our look at both nations and their traditions – and what they're facing. Plus Namor's winged feet, Ironheart in flight, the return of M'Baku, and a better look at the new Black Panther (that's got to be Shuri).
I cannot wait to see this unfold on a big screen. It looks gorgeous and you can tell that we're in for some amazing performances. Angela Bassett's Queen Ramonda is powerful and her grief is palpable. The world-building they've done is evident in what we've seen – it's rich. Don't get me started on Mobolaji Dawodu's costumes.
I'll stop gushing now. Here's the new Wakanda Forever trailer…
More Than a Superhero Movie
The real-world emotion from the loss of Chadwick Boseman is evident here – even in this short glimpse. Director Ryan Coogler spoke about creating the movie with EW.
"I had to find a way that I felt like I could keep going and a way that our Black Panther family could keep going. I started to come up with a film that had elements of the film that we had just finished writing, but also applied the themes that the people who were hurting just as much as me could actually perform and execute and come out on the other side whole.
"… this film has the fog of loss over it, and anamorphic lenses warp the image a little bit. Sometimes when you go through profound loss, it can warp how you look at the world. What we were after was just making it feel tactile, even though it felt like a dream. The film should feel like a really wild dream that you would have, but where everything felt like it was really there."
There's a lot of commentary out there about how comic book movies are all formulaic movies for kids and they don't have merit as meaningful cinema. While that does have some truth to it, I don't think it applies here. This is something more than your average superhero tale.
Wakanda Forever Details
"Queen Ramonda (Angela Bassett), Shuri (Letitia Wright), M'Baku (Winston Duke), Okoye (Danai Gurira) and the Dora Milaje (including Florence Kasumba), fight to protect their nation from intervening world powers in the wake of King T'Challa's death. As the Wakandans strive to embrace their next chapter, the heroes must band together with the help of War Dog Nakia (Lupita Nyong'o) and Everett Ross (Martin Freeman) and forge a new path for the kingdom of Wakanda."
The cast also includes Dominique Thorne as Riri Williams/Ironheart, Michaela Coel as Aneka, Mabel Cadena, and Alex Livanalli. Ryan Coogler is directing and he co-wrote the screenplay with Joe Robert Cole – the pair wrote the first movie together.
Black Panther: Wakanda Forever hits theaters on November 11th. Buy your ticket now.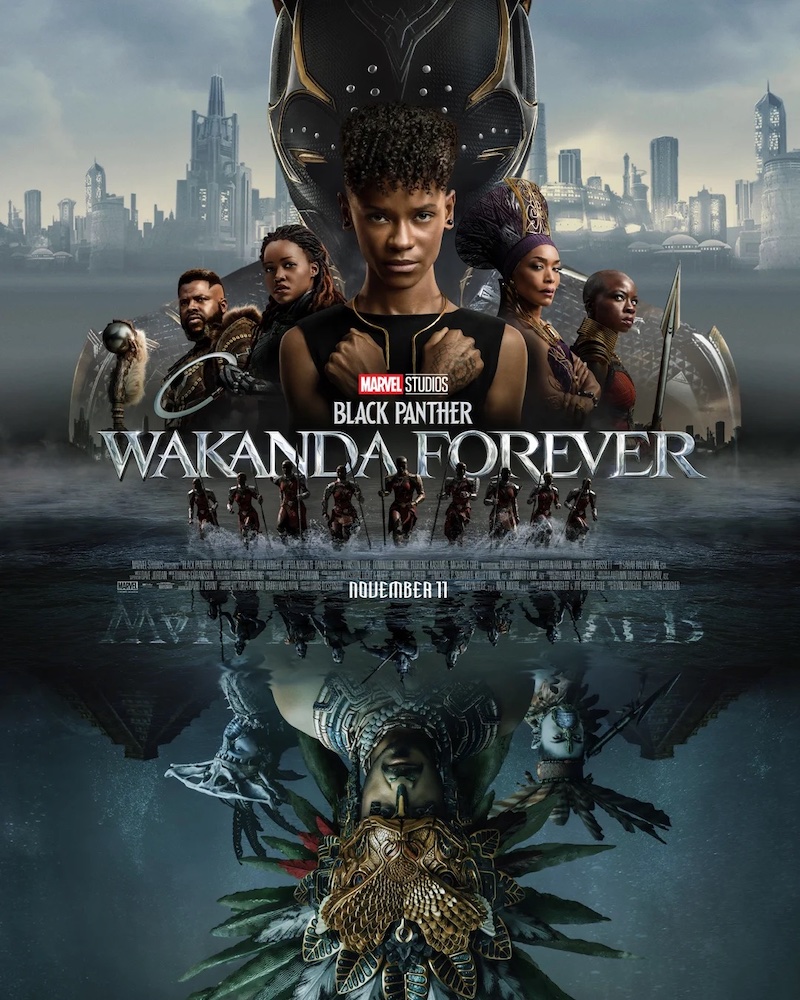 Subscribe to our newsletter!
Get Tabletop, RPG & Pop Culture news delivered directly to your inbox.