Iron Warrior Cosplay Presents the Death Korps of Krieg Guardsman Cosplay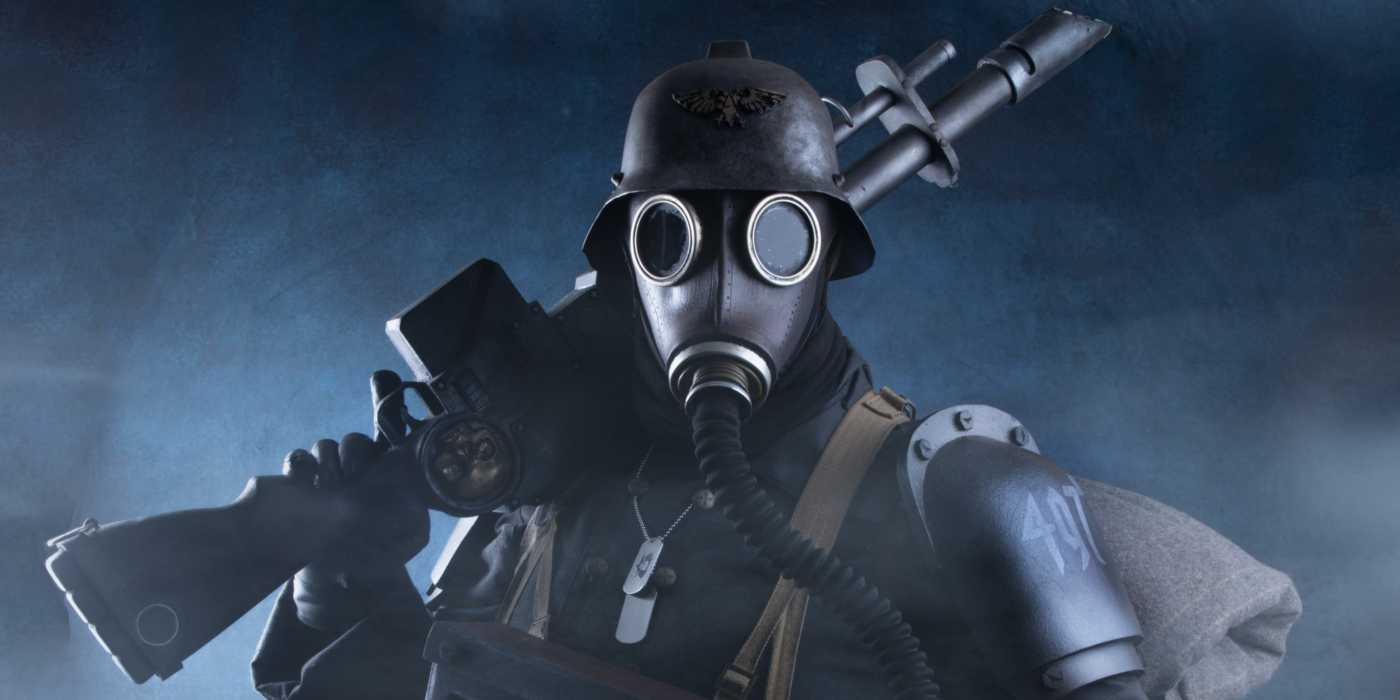 The Iron Warrior goes Loyalist with this new Warhammer 40k cosplay. The Emperor approves of this Death Korps of Krieg Guardsman Cosplay.
Guess who's back? It's time for another epic Warhammer 40k cosplay from Iron Warrior Cosplay. This gent has been cranking out improvements to his Iron Warrior for years, but he's finally gifted us with something new. He has created a Loyalist cosplay! We're here to check out his newest project, the Death Korps of Krieg Guardsman Cosplay.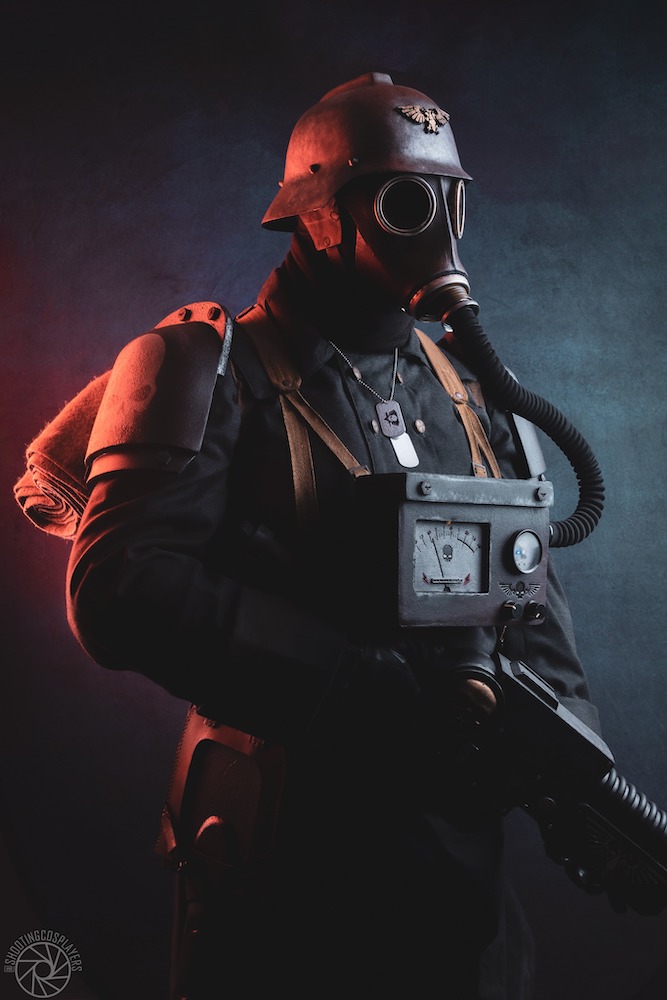 From the ashes of the Astra Militarum's nuclear-ridden death world of Krieg rise these regimentals. The rebellion led to nuclear fallout that was devastating, and the Death Korps of Krieg came from this disaster. They are siege specialists who are dedicated to making up for their past mistakes, serving the Emperor to atone for their sins.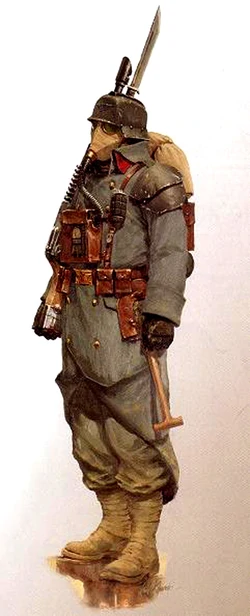 This cosplay is reminiscent of past wars and has an incredibly iconic look. Iron Warrior Cosplay has brought a gorgeous amount of detail out in this cosplay. He built guns, accessories, masks, and more. This cosplay is incredible, and we hope you enjoy it! Check out the video below for more info.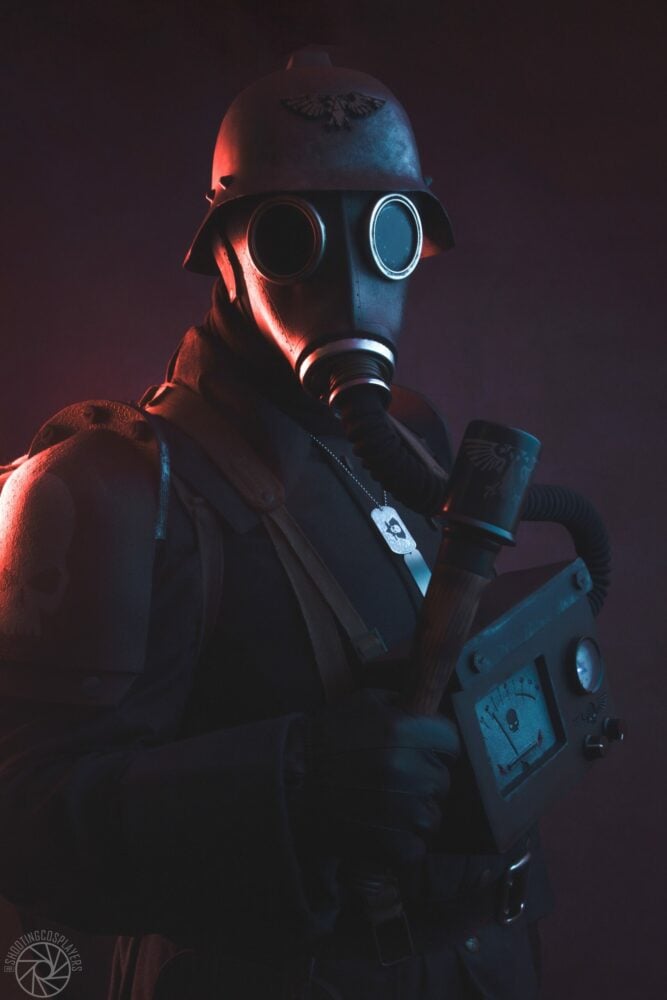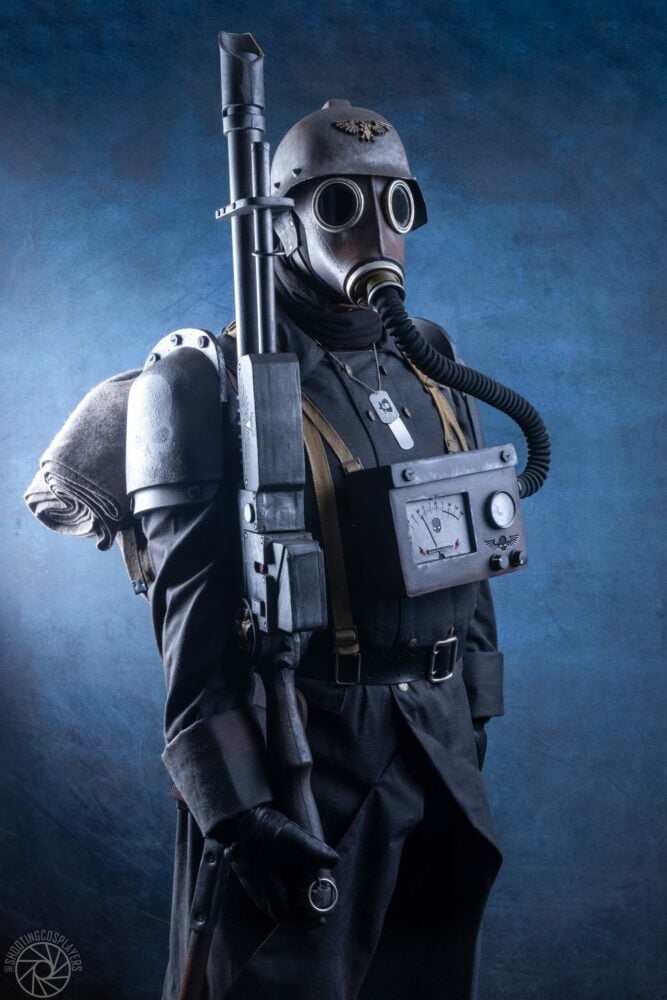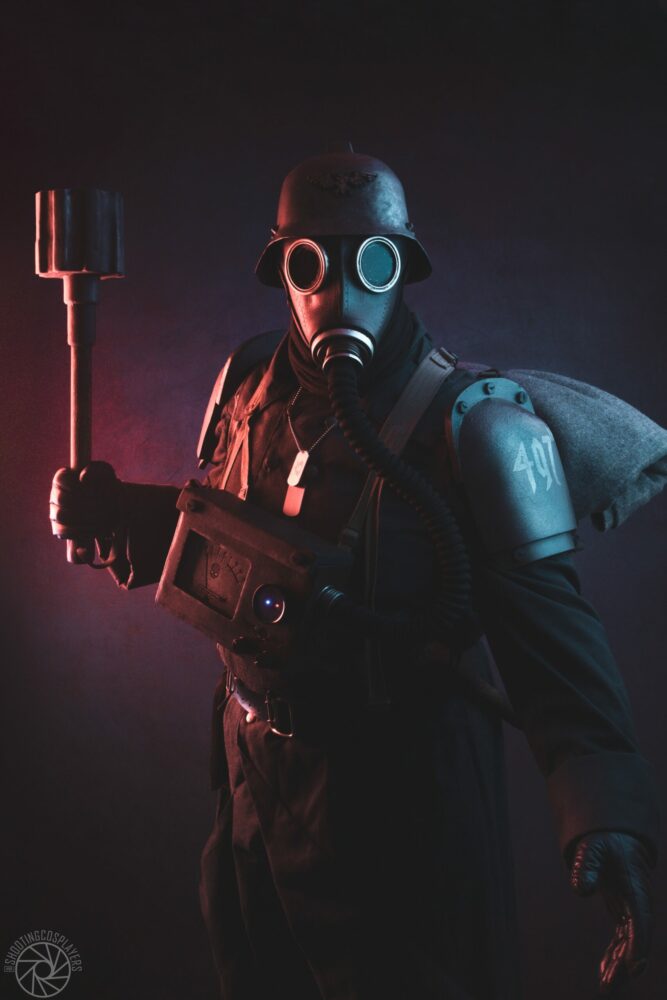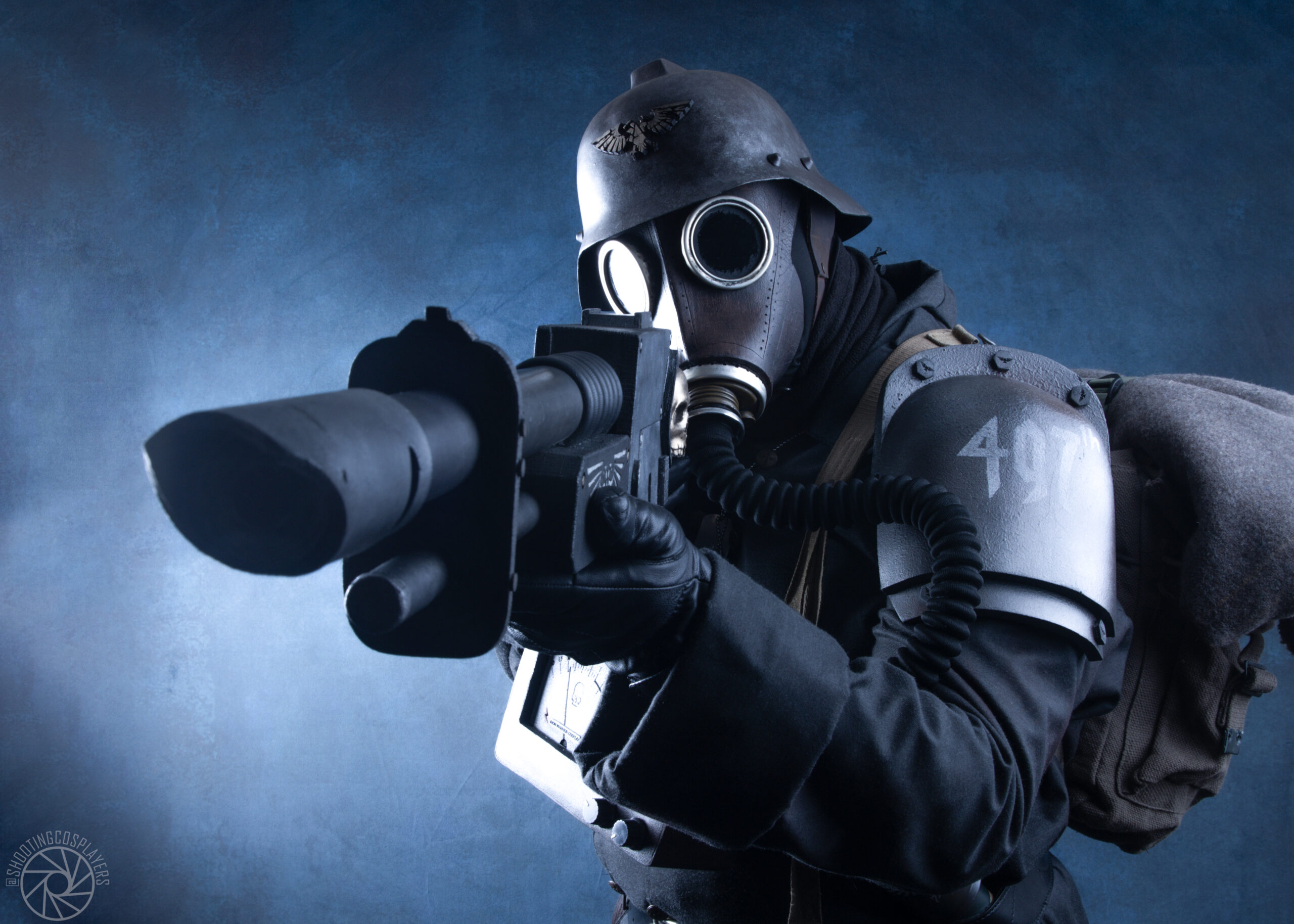 Death Korps of Krieg Guardian Cosplay with permission from Iron Warrior Cosplay. Images by DC Photo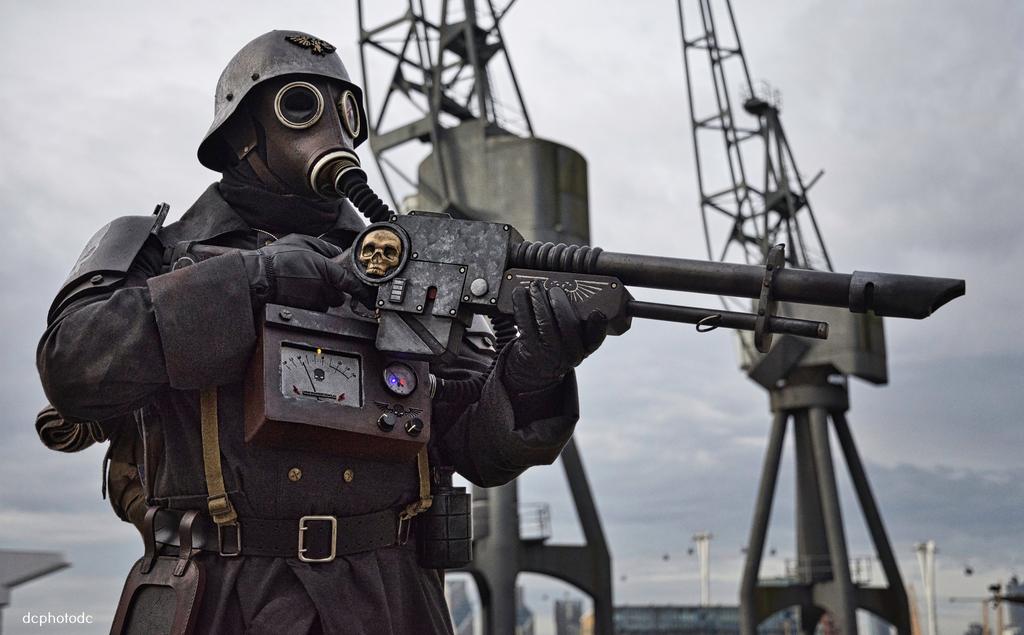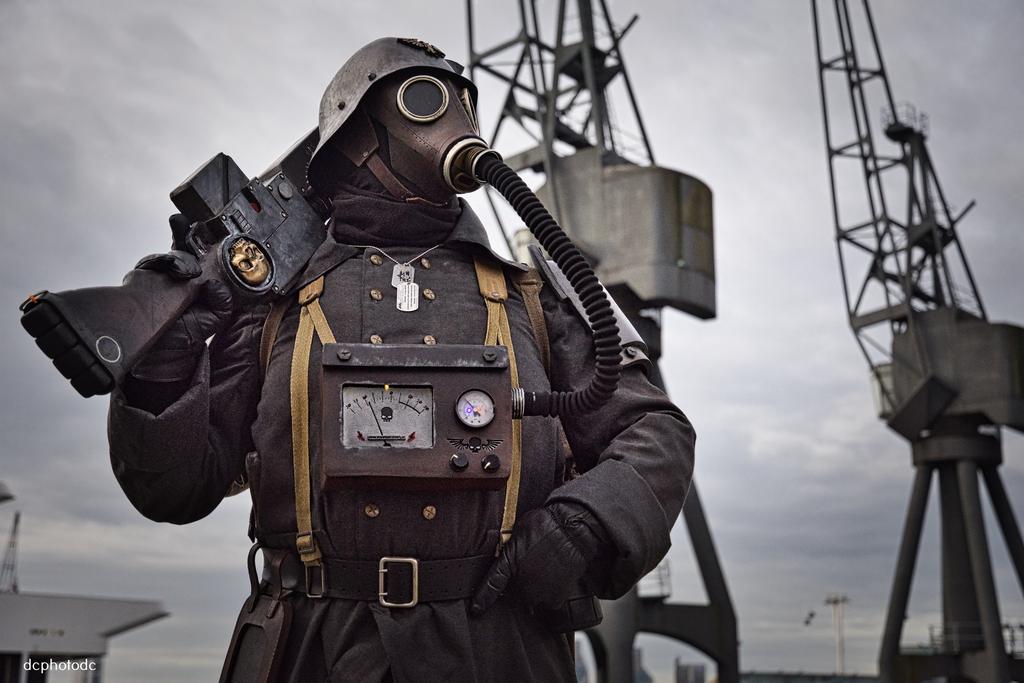 Subscribe to our newsletter!
Get Tabletop, RPG & Pop Culture news delivered directly to your inbox.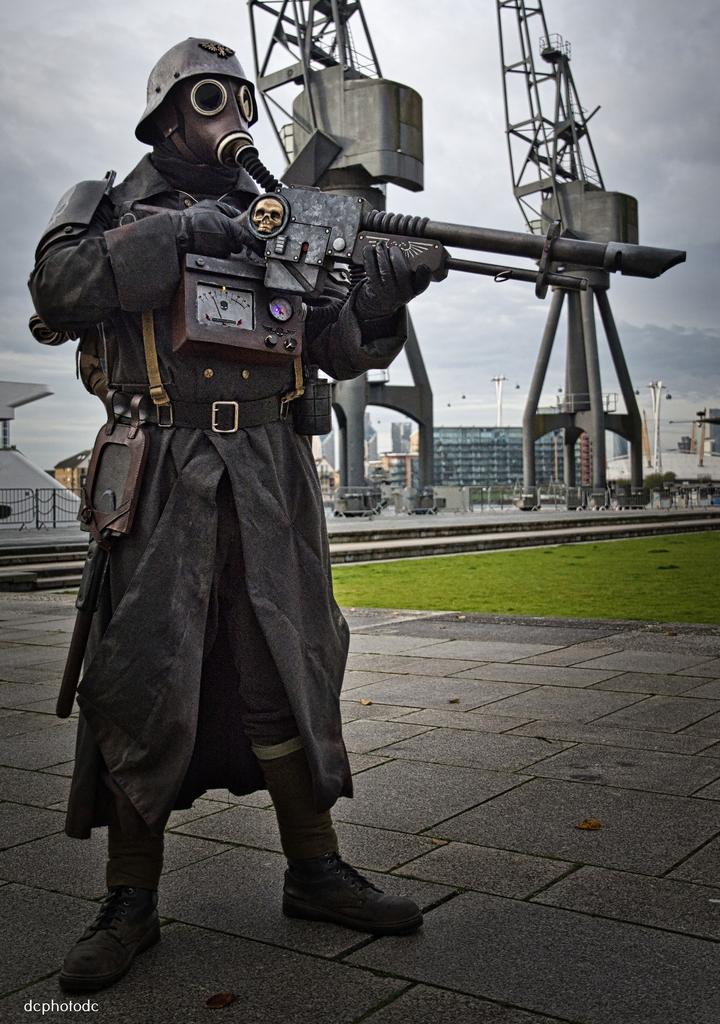 ~Join us next week for more Cosplay Coverage~
Have a Cosplay question you would like Mayhem's Muse to answer?
Know a Cosplayer you'd like to see featured? Send an email here!