Necromunda: Lady Haera Graces The Hivespire With A New Model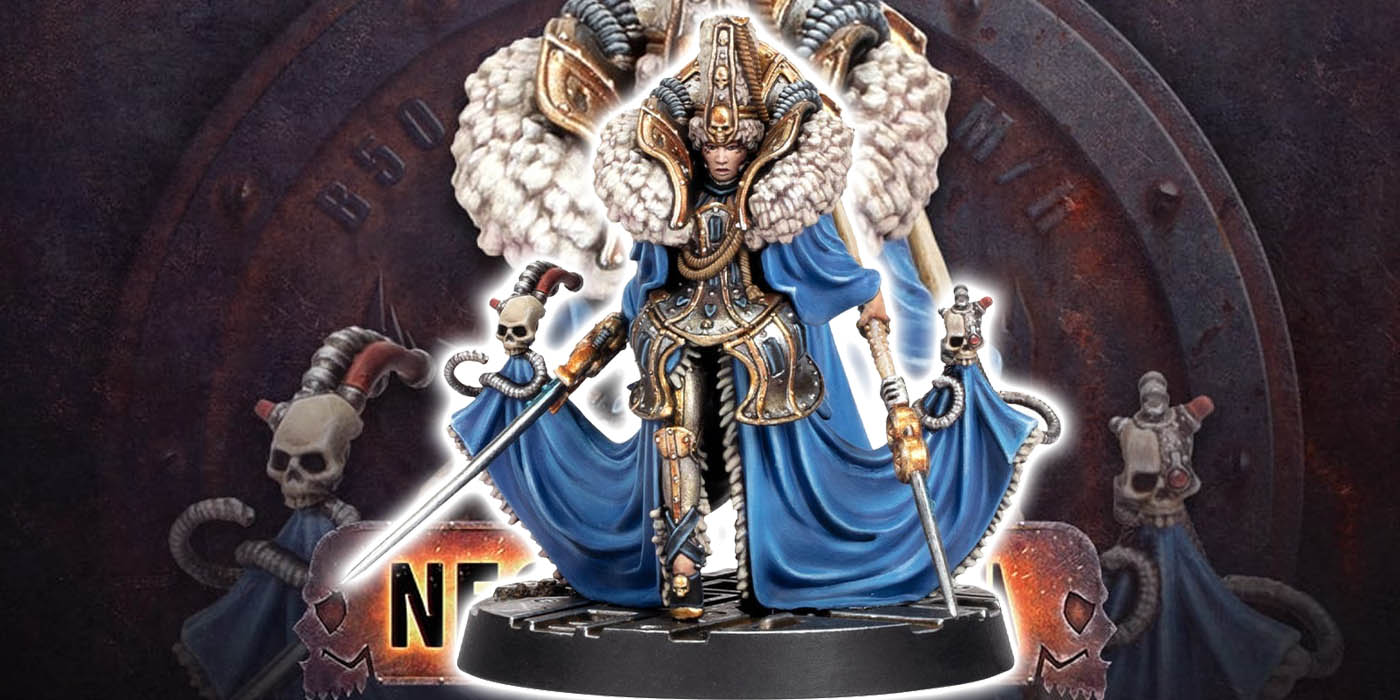 Lady Haera, 13th daughter of Lord Helmwar and trueborn heir of Necromunda is getting a model for the tabletop!
If you haven't been keeping up with the events on Necromunda as of late you might be wondering why Lady Haera is such is a big deal. "She's the 13th daughter of Lord Helmawr…so isn't she at least 13th in line?" Yeah — about that. Let's just say she found a way to cut in line. Anyhow, she's got rules in Cinderack Burning and now she's getting a very fancy model for the tabletop as well.
"Citizens of Necromunda – lay down your weapons, doff the rags you use for caps, and prostrate yourself before the most gracious, noble, and sagacious Lord Helmawr's 13th trueborn heir, the current claimant to the Helmawr throne, and bona fide fashion icon – Lady Haera Helmawr."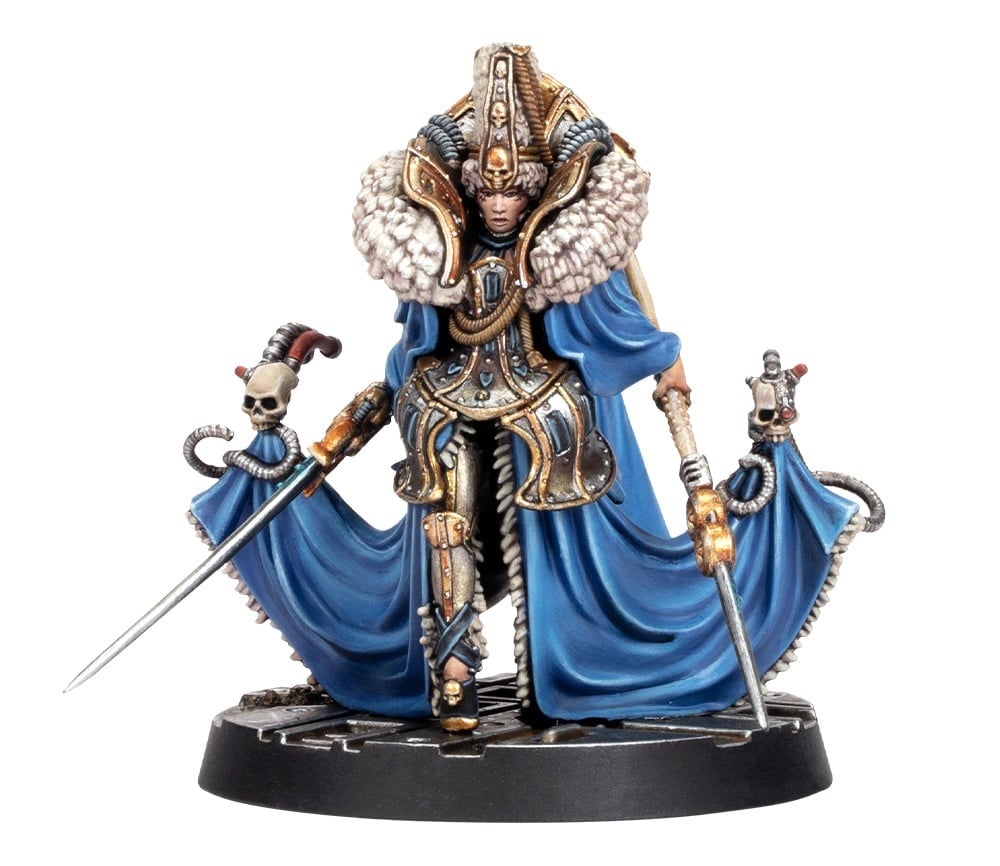 Seriously, she's got a lot going on with her model. From her very ornate armor to her high-collared cloak there's a lot to take in. Note the three servo skulls ensuring her cloak doesn't get all tangled up, too. And it's a good thing because apparently her cloak hides a refractor field inside!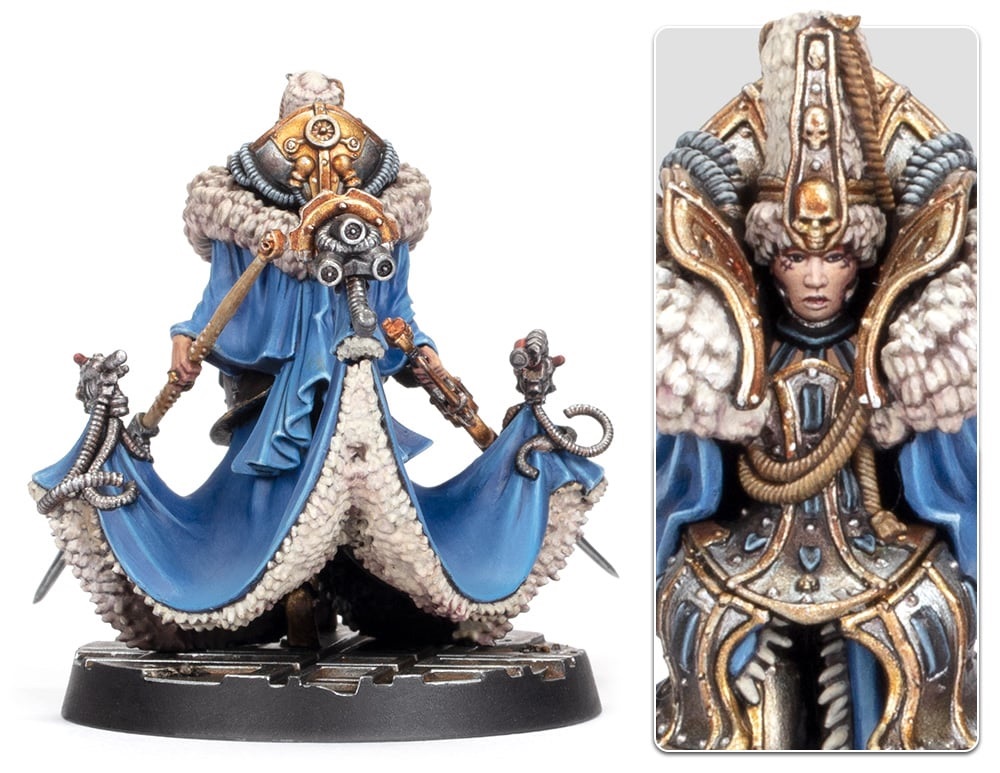 When a character has more support servo skulls than a techmarine you know that 1) they are kinda of a big deal and/or 2) they have a lot of coin to throw around. Lady Haera is both of those things and so much more.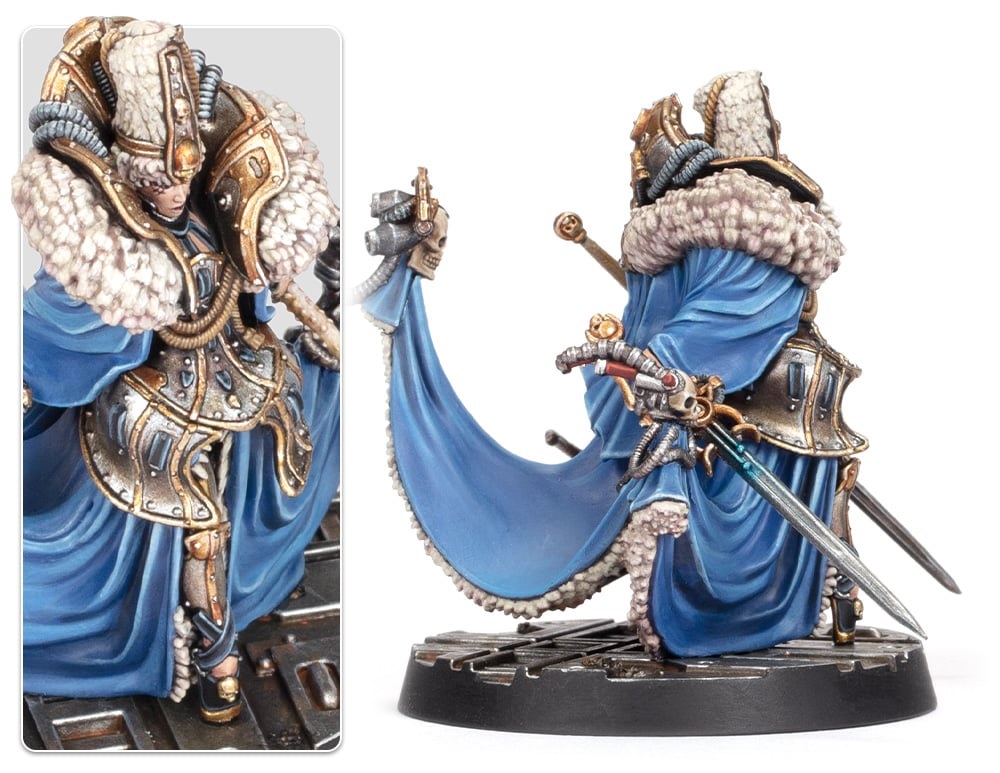 And if you think she's just a petty noble who can't defend herself, well, you're be half right. She's actually quite deadly (and we don't just mean politically either).
"Lady Haera is also a formidable duellist with the Backstab and Dodge skills, coupled with a phase sword and power spear. The latter has a teleport module to hurl the weapon at some unsuspecting grunt only to have it return to her hand."
Subscribe to our newsletter!
Get Tabletop, RPG & Pop Culture news delivered directly to your inbox.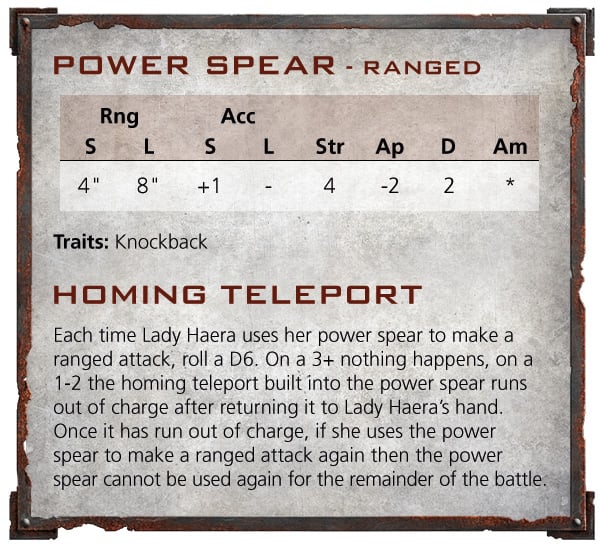 Yeah that's right, her spear can teleport back to her hand after she throws it! This fancy lady has a few tricks for sure.
Check out her rules in Ciderack Burning and keep an eye out for her model coming soon.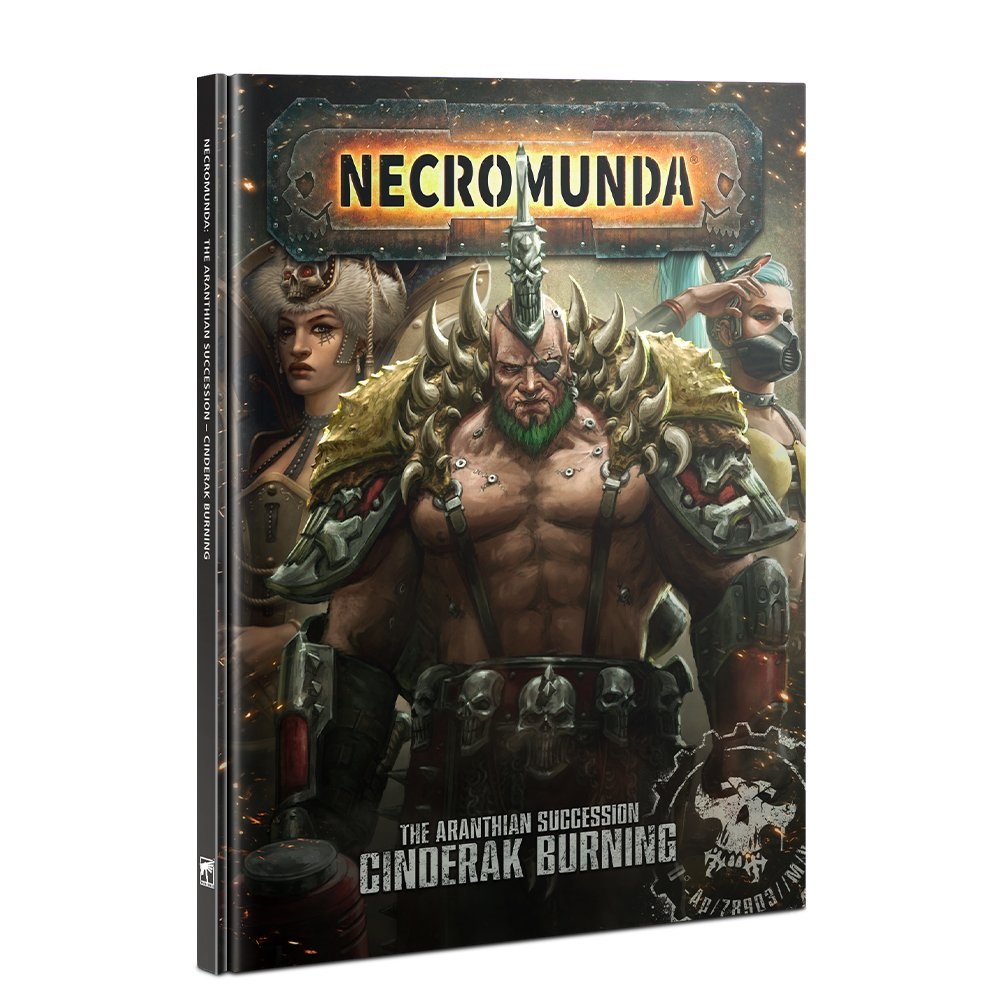 There's a political shift happening in Necromunda. Which side do you think will come out on top?