Lucky Chanzlyn's Space Wolf Cosplay Shows Teeth and Claws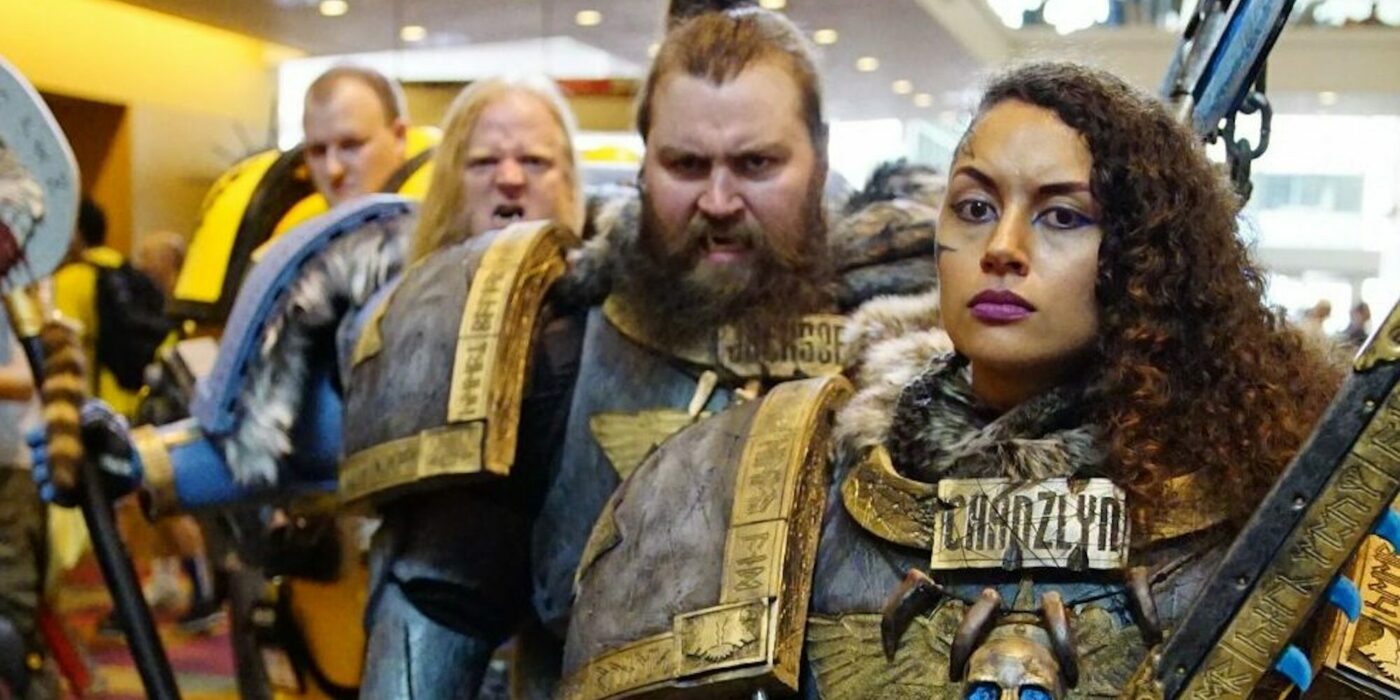 Cosplayer Lucky Chanzlyn of CosAwesome Studios talks with us about Space Wolves at GenCon, The SCA, and Inspiration!
This week on Cosplay Artist Spotlight, we are featuring an artist who has a deep love of Warhammer 40k Lore. Her amazing work with CosAwesome Studios brought us together for this month's interview!
How did you get your start in cosplay?
I was actually a part of the SCA (Society for Creative Anachronism).  They're an international organization that essentially reenacts what life was like pre-17th century Europe.  Because of them, I learned a lot about sewing, how to make my own clothing patterns, and even how to make buttons!
Tell us about your cosplay group?
James Wulfgar from the Wulfgar Weapons & Props / CosAwesome Studios actually befriended my husband and me one day on Facebook!  He had mentioned that he'd seen me in passing with some of my friends and thought we were cool people.  I eventually met up with all of the CosAwesome Studios and ended up with some of the coolest friends I could ask for.  They eventually invited me to be a part of the group!  Through them, they created the majority of our Space Wolves cosplays (they had actually done it earlier in the year at C2E2) while we added the little touches that give each armor its own personality (like the chains and teeth).
How did you get your start with Warhammer 40k?
Space Marine the video game, is definitely what got me into the lore of Warhammer 40K. I've played some of the other games like Warhammer 40,000: Dawn of War I and II. I'm really into lore, so after playing Space Marine, I needed to read more! I've read some of the novels, and my friend, Joe, has been guiding me on which novels to read and in what order to follow them. I do hang out in the various forums and even the wiki pages because I just gotta know what's happening!
Why did you choose the Space Wolves?
Firstly, gotta give credit where credit is due. My husband was super into the Space Wolves first. I've always enjoyed Warhammer 40K as a whole, but he definitely became a bias as to why I like Space Wolves! Secondly, as I said above, I'm really into lore. Not just Warhammer 40K lore but lore in various fandoms, and one of those things is Norse Mythology.
I've always loved all things Viking-related, and in the various groups I'm in, they have referred to the Space Wolves and Space Vikings. Added to that, I feel like the Space Wolves just have one of the better stories that I've really enjoyed reading about. Aesthetic-wise, though I'd never buy my own real fur things, the idea of having these giant wolf pelts on my armor is so freakin' cool!
The unique weapons they have were always attractive to me, as well as the face tattoos, and the hairstyles are just so fun!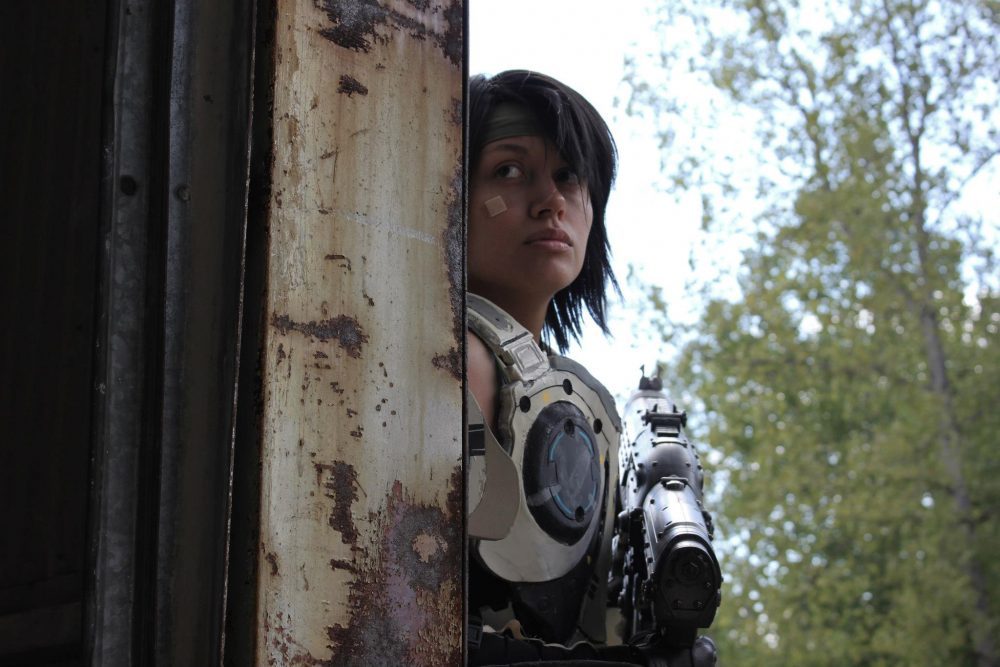 Subscribe to our newsletter!
Get Tabletop, RPG & Pop Culture news delivered directly to your inbox.
What has been your favorite cosplay project?
I think my current favorite is a tie between my Sam Byrne and Thanagarian Wonder Woman (essentially Hawkgirl and Wonder Woman). I put a lot of love into both of those cosplays, and for the most part, I'm happy. I really connected to them personality-wise, and the costumes were just uniquely challenging and fun in their own way.
What has been the most fun cosplay build for you?
I gotta say Sam again! Being my first armor cosplay, I had noooo idea what I was doing and was just winging it the whole time! It came out better than expected and it just started my love for armored cosplays!
Where can we find you online?
~Join us next week for more Cosplay Coverage~
Have a Cosplay question you would like Mayhem's Muse to answer?
Know a Cosplayer you'd like to see featured? Send an email here!