Fantastic LEGO Sets for Grown-Ups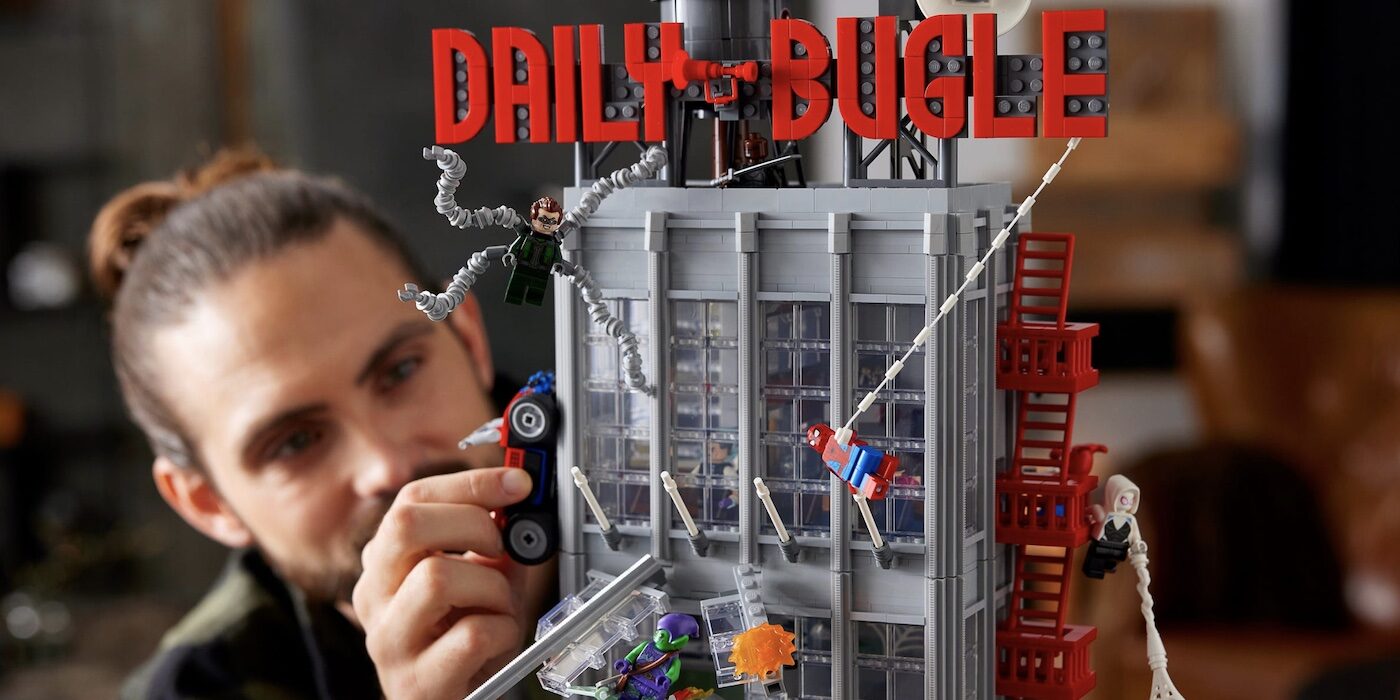 Did you get giftcards? Don't know what to ues them on? Check out these amazing and complex LEGO sets designed for adult builders.
Batman – Tumbler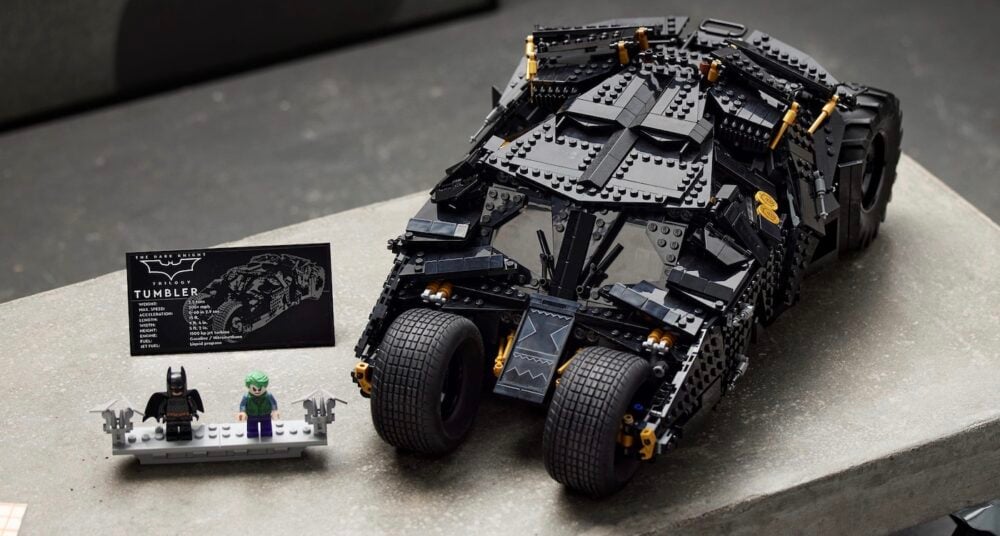 This UCS-like version has around 200 more pieces than the retired 2014 kit and is physically larger (it's a full 2-inches longer). This new version has a roof that opens and allows access to the seats and control panel, as well as a sturdy display stand. The Tumbler is larger than minifig scale, but it does come with a Batman and Joker from The Dark Knight for a complete fan display. You can snag it for $270.
2,049 peices
6″ (16 cm) high, 17″ (45 cm) long, 9″ (25 cm) wide
---
Motorized Lighthouse
This set made for adult builders features a motorized rotating light with custom-designed Fresnel lens elements and a glowing fireplace in the keeper's cottage. The cottage and tower have detailed interiors that are easily accessed. Both sit on a rocky outcrop with steps to a pier and a cave. A lighthouse isn't a lighthouse without a keeper – this comes with one as well as a sailor with a boat, cat, and seagull. For just $300.
2,065 pieces
21.5″ (54 cm) high, 10″ (25 cm) wide, 10″ (25 cm) deep
---
The Daily Bugle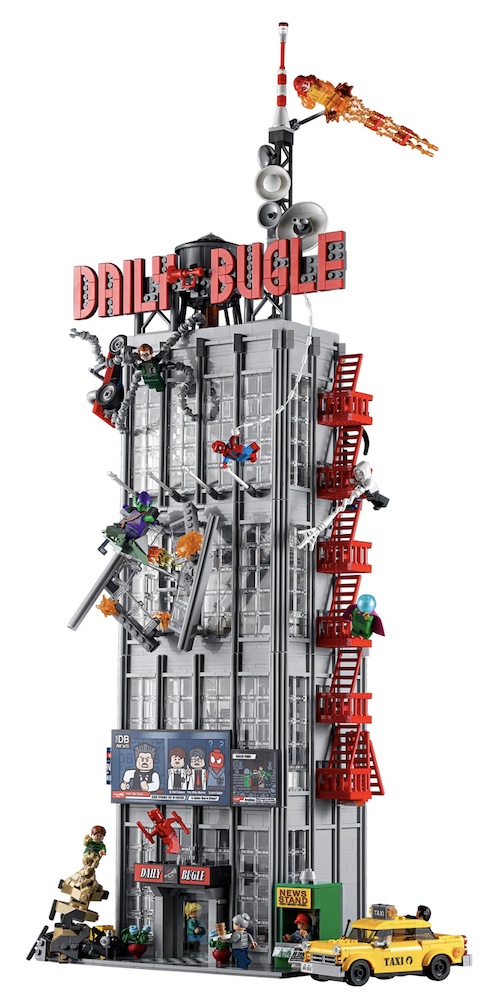 When constructed the building's four stories stack to over 32 in. (82 cm) high – topped off with J. Jonah Jameson's penthouse office. While the employees of the Bugle (and Peter Parker) work inside the superheroes of Marvel battle each other outside. The kit includes 25 minifigs. With its removable floors, detachable facades, and attention to detail this looks like a fun collectible for Marvel fans – and a challenging build, to boot. Grab this set for $350.
3,772 pieces
32″ (82 cm) high, 10.5″ (27 cm) wide, 10.5″ (27 cm) deep
---
Mos Eisley Cantina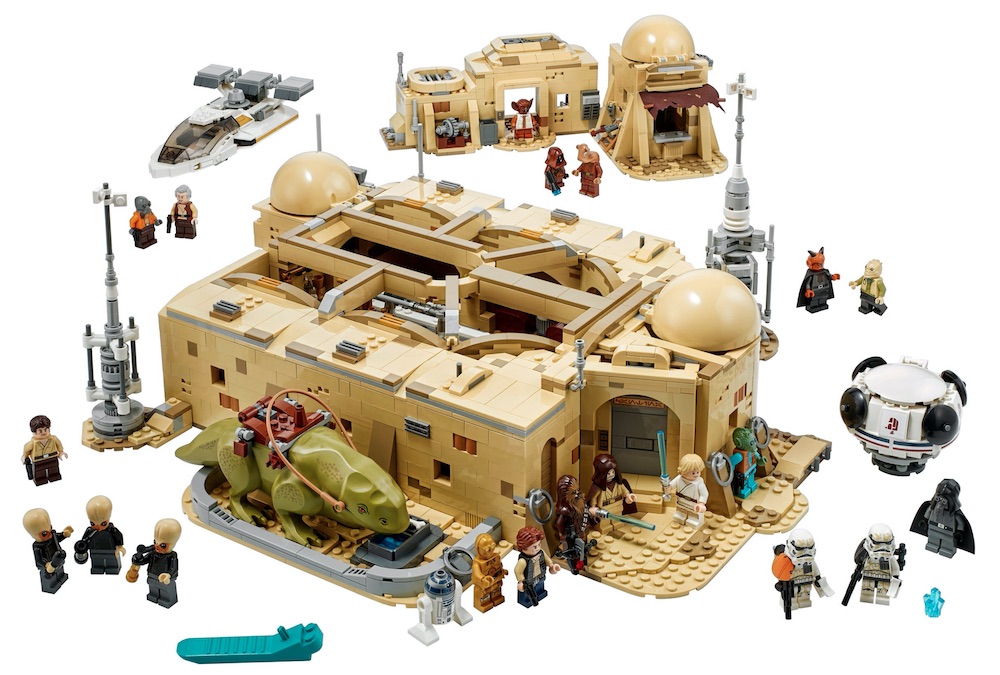 This set is huge. It comes with twenty minifigs from across the galaxy, two landspeders, and it can be displayed in multiple ways. I love the fact that it opens so you can get to all of the booths and have everyone sidle up to the bar. Also: who doesn't love a dewback? This amazing display piece is $400.
3,187 Pieces
7.5" (19cm) high, 20.5" (52cm) wide, 23" (58cm) deep
---
Lion Knights' Castle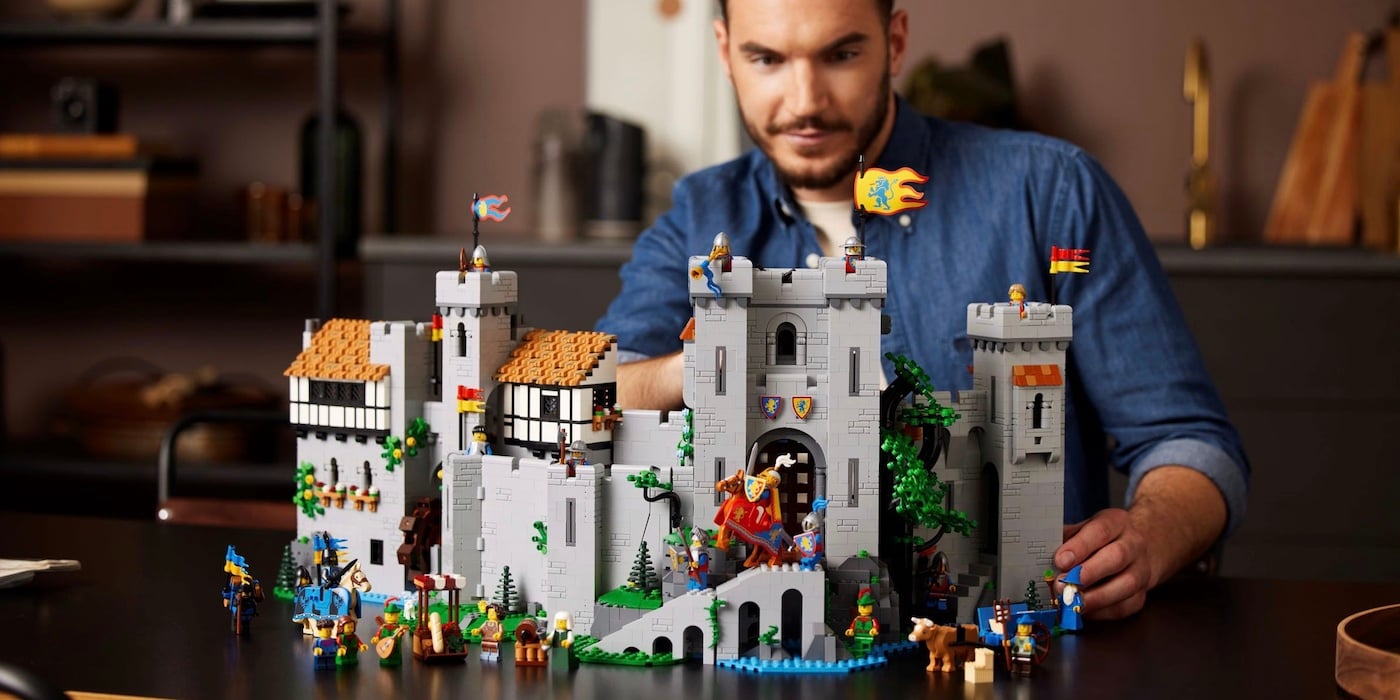 Lion Knights' Castle is the set you remember, but bigger and better. It opens and has a bunch of moving parts – the castle's drawbridge and portcullis raise and lower. You can get ready for battle in the fully stocked armory. It also has hidden passages minifigs (it comes with 22) can use to escape the dungeon. There's even a secret hideout for the forest people. Relive a part of your childhood – this set is $400 and you can pick up a copy of The Sword in the Stone to watch while you build here.
4,514 pieces
14″ (38 cm) high, 17″ (44 cm) wide, 12″ (33 cm) deep when closed
---
Razor Crest – Ultimate Collectors Series
This USC ship is over two feet long. The Razor Crest's top lifts off to show what's inside and you can remove the cockpit to see even more. The ship has a lot of show-inspired parts including a cargo compartment with a weapons cabinet and a minifigure-sized carbon-freezing chamber. It even has a detachable escape pod. UCS sets don't tend to come with minifigs, but this comes with four – Mando, the Mythrol, Kuiil, and Grogu in a pram. As well as a buildable Blurrg that fits in the ship's cargo compartment. All for $600.
6,187 pieces
9″ (24 cm) high, 28″ (72 cm) long, 19.5″ (50 cm) wide
---
Just so you know BoLS may collect a share of sales from the links on this page if you decide to shop from them.