Accessibility in Gaming Continues to Thrive With Sony's Project Leonardo Controller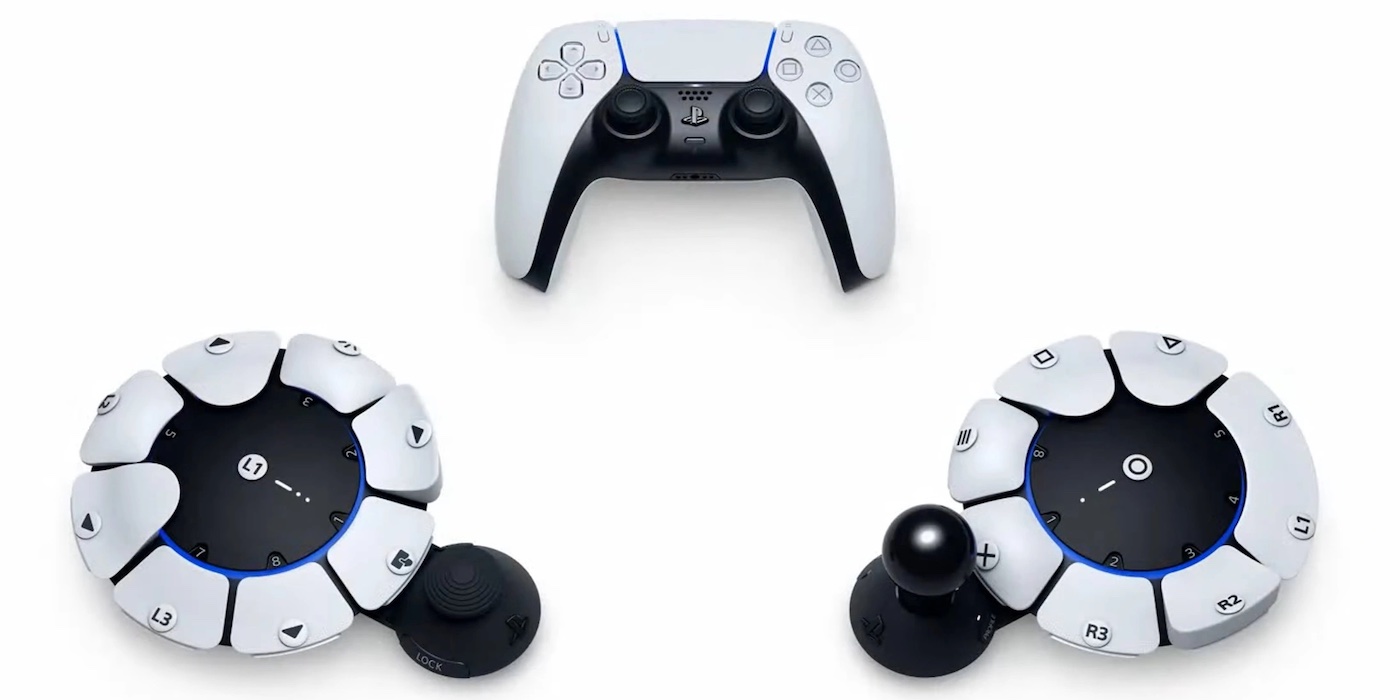 Gaming is a pastime for all kinds of people, and gaming companies are finally helping people with disabilities to easily enjoy video games.
In a recent press conference at CES, Sony announced a few things, including a first look at the Gran Turismo movie, Gran Turismo 7 getting PSVR2 support, and Beat Saber coming to PSVR2. One of the most exciting announcements was a brand new accessibility-minded controller kit for the PS5 known as "Project Leonardo". President and CEO of Sony Interactive Entertainment Jim Ryan said that it will–
"–remove barriers to gaming and help players with disabilities play more easily, more comfortably, and for longer periods on PS5."
What We Know About Project Leonardo
Project Leonardo, outside of sharing a name with my favorite Ninja Turtle, is a controller kit designed to allow folks who have trouble with a standard PS5 controller to comfortably play video games. Sony worked closely with game developers and representatives from different organizations like AbleGamers, Special Effect, and Stack Up to create the new controller. The goal was to create something designed specifically to help people with limited motor control, issues with holding onto a controller to play, and issues being able to hit multiple buttons at once.
Customizable Features
The controller will have a number of customizable features to help achieve this goal. Those features include:
button mapping for all the buttons on the controller, including things like multi-button presses

profiles that can be assigned the chosen button mapping, making it usable for multiple players of varying abilities

four 3.5mm AUX ports to connect 3rd party accessibility accessories that work in tandem with the controller
the ability to connect one Leo kit to another Leo kit, or one Leo kit to a standard PS5 controller
Besides the main features, the controller also lays flat on surfaces, which makes it easier to lay in front of players or be mounted to a stand or tripod. Project Leonardo is still actively in development so anything is subject to change. More input from the community at large after this welcome announcement could lead to further advancements.
Why Accessibility is Important
Accessibility in video games is a very important issue. Luckily there are great leaders in the activist space like Steven Spohn of AbleGamers and Courtney Craven of Can I Play That? These prominent figures are bringing attention and awareness to the cause.
The conversation has come up thanks to other games, too. God of War Ragnarök has some phenomenal options when it comes to making the game more accessible. And at the Game Awards (and the newer Video Game Accessibility Awards), companies are participating in conversations about video game accessibility.
Subscribe to our newsletter!
Get Tabletop, RPG & Pop Culture news delivered directly to your inbox.
I'm personally red-green color blind, so options like the color blind mode in Red Dead Redemption 2 have been fantastic for me. I had a hard time reading the map directions without it. Unfortunately, older games don't have options like that, which means I'm terrible at games like Puzzle Fighter.
The First Generations of Gamers are Aging
Let's face it – gamers are getting older. The first big video game in history was Pong in 1972, so gaming has been around for a long time. Many gamers are now reaching their 30s, 40s, and 50s – many of them started with the Nintendo Entertainment System back in the 1980s. When you start getting older, health issues come up.
For some, the ability to play with a controller for long periods of time is more difficult. Carpal tunnel and arthritis aren't uncommon. If this applies to you, Project Leonardo might be your key to showing the younger generation that you still got it.
Luckily for us all, Project Leonardo isn't the only accessible controller out there. Back in 2018, Microsoft released the Xbox Adaptive Controller. The controller was developed with the help of many of the same organizations helping with Project Leonardo, plus others, like the Cerebral Palsy Foundation and Warfighter Engaged. Meanwhile, Ubisoft has a whole team dedicated to accessibility.
The future is bright for gaming and I can't wait to see what they come up with next to make gaming accessible to everyone. Have you ever tried a customizable gaming controller?
Happy gaming to all!