'Star Wars: The Mandalorian' S3: "The Apostate": Everything We Noticed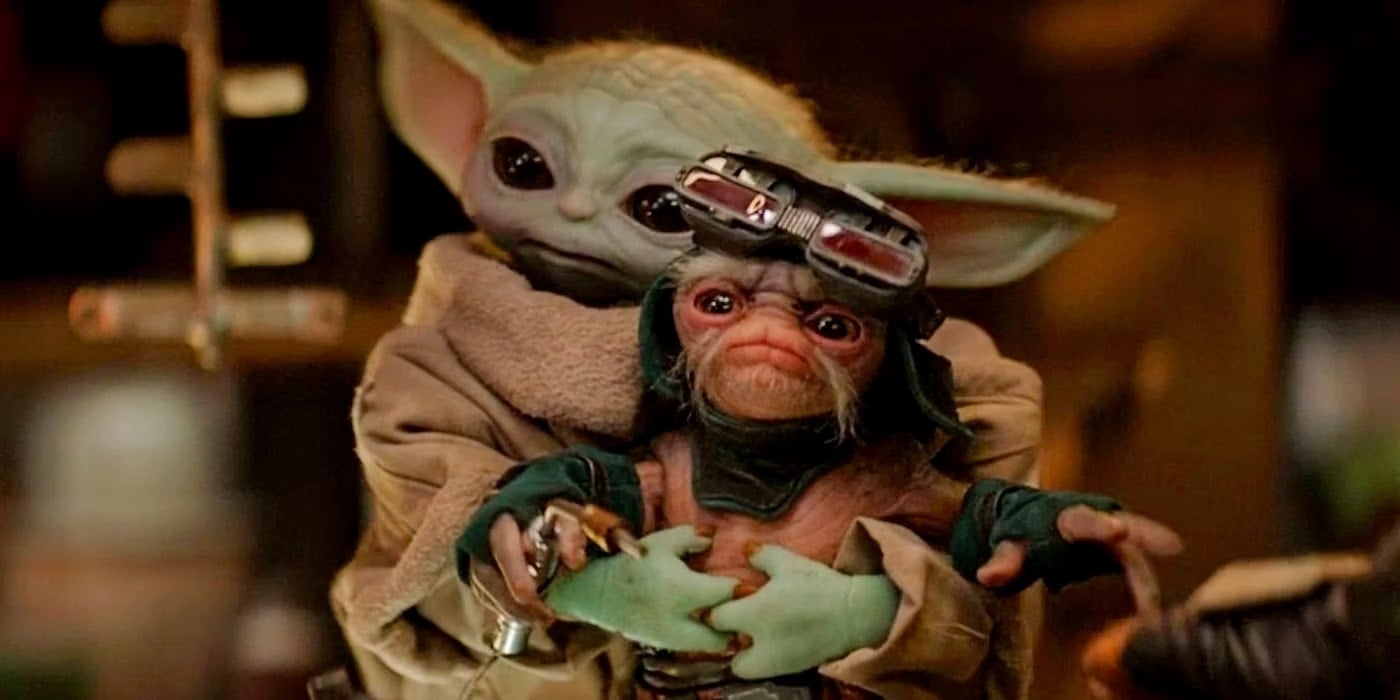 The Mandalorian and Grogu are back and right onto their next adventure! Here are the big Easter eggs and season 3 hints we noticed.
Season three of The Mandalorian is officially here, and it looks like the show is off to a running start. We can't wait to see where this season takes us, but it looks like we'll be shying away from random missions and bounties, and instead chipping away at Din's to-do list. It looks like it will include a trip back to Mandalore! But we're not going to be too far ahead of ourselves, we're only one episode in after all. And it was an episode full of Easter eggs, nods, and references to the larger galaxy and powers at play. Here's what we noticed.
In order to break down the Easter eggs and what happened we will have to spoil large portions of this week's episode. If you haven't watched yet, proceed at your own risk.
Writing Off Cara Dune
After Gina Carano got herself fired from The Mandalorian, fans immediately took to speculating how this write-off would happen. Would the character's existence be quietly ignored? Would there be a re-cast? Turns out we got the answer right away in this episode and it was the easiest and cleanest option possible; a simple write-off.
After being so instrumental in capturing Moff Gideon, Cara Dune has been recruited by the New Republic Special Forces. This division of the New Republic military has shown up in a few books such as Alphabet Squadron, but her absence leaves the job of Marshall available for Greef Karga to offer up to Din.
This is probably the best possible way to handle Cara Dune's departure from live-action Star Wars. Special Forces is the sort of promotion that the character deserves and will probably keep her so busy with top-secret-missions that we'll just never see her again. Best of luck with your new job, Cara!
Purrgils and Kowakian Monkey-Lizards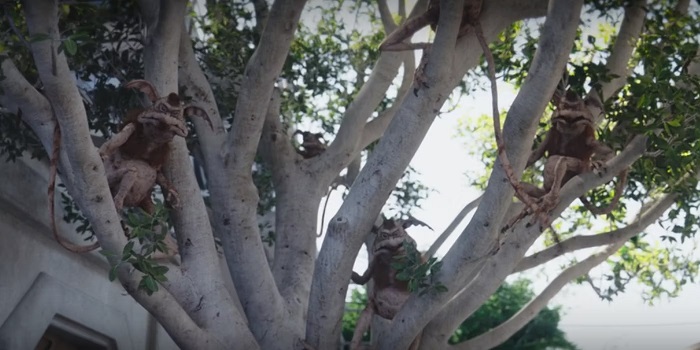 This episode showed us a few creatures that you may recognize from other places in Star Wars. Pictured above are the Kowakian Monkey-Lizards. This especially muppety-looking beast is known for being a difficult pet and is often owned by members of the seedy underworld. These Monkey-Lizards look wild, though. Perhaps the most well-known Monkey-Lizard is owned by space pirate Hondo Ohnaka, which is fitting because immediately after seeing these guys on screen, Din and Karga are approached by pirates. None of these pirates were Hondo, but we can hold out hope for a live-action sighting in the future.
The other beasts of note were the Purrgils. We didn't get a very clear look at them, but those whales-with-tentacles-shaped shadows in hyperspace were definitely Purrgils. These massive creatures live in deep space and can naturally travel through hyperspace. In fact, they inspired the first way finders and early hyperspace navigation. Though Purrgil were mentioned a few times prior, we see them the first time in Star Wars: Rebels. They are key in allowing Ezra to banish Thrawn (and himself) to the farthest reaches of space in the series finale. And with the upcoming return of Thrawn- and the crew of The Ghost– in Ahsoka, the Purrgil sighting feels a bit like a wink and a nod to what's to come.
Subscribe to our newsletter!
Get Tabletop, RPG & Pop Culture news delivered directly to your inbox.
Mandalore Lore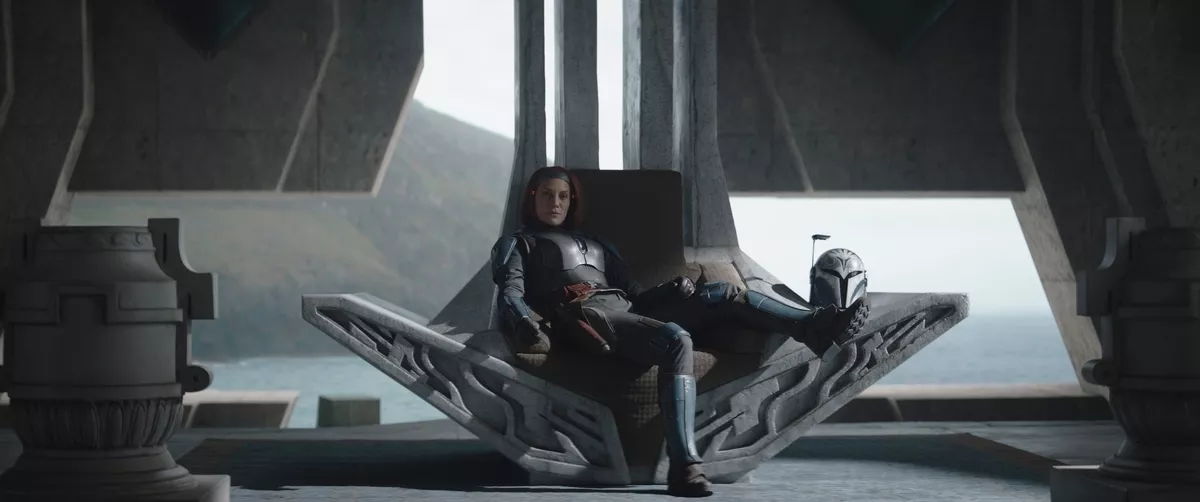 Seeing as how this season will definitely be bringing us back to Mandalore's surface, it's not surprising that we're continuing to learn little bits about the planet and its people. We know that Bo-Katan's former followers are off doing their own freelance (mercenary) work since she failed to obtain the Darksabre. We also know that if Din shows up "waving it around," they'll likely follow him without question. Bo-Katan also mentions that the mines Din are looking for should be below the civic center in the city of Sundari… if any of that is still standing, that is.
We've actually seen Sundari before. The domed capital city of Mandalore was a place viewers of Star Wars: The Clone Wars visited quite a few times. So when we go back in The Mandalorian, I'm sure seeing the city in live action and in a state of destruction will be almost post-apocalyptic. But we'll keep keeping our eyes peeled for familiar buildings or landmarks.
The Anzellans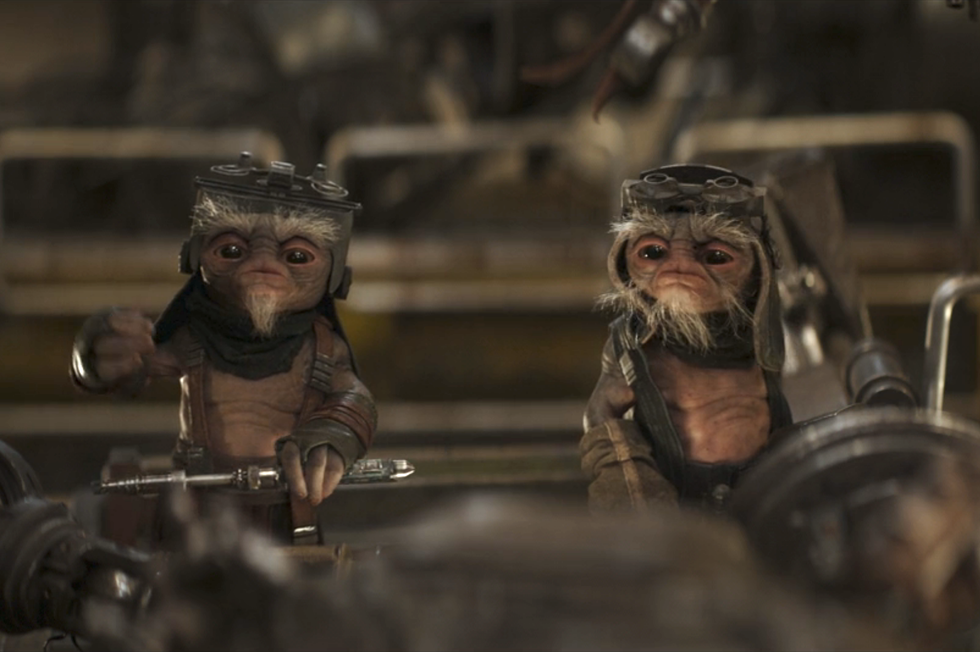 In this episode, Din brings the remaining parts of IG-11 to a species of little tiny droidsmiths to see if they can get the murderbot back to his old self. If the droidsmiths looked familiar, it may be because they were Anzellans, the same species as Babu Frik from the sequel trilogy. It hasn't been confirmed (nor denied) that Babu is one of the Anzellans we see in this episode, but he could very well be included in the future.
What did you notice in this episode of The Mandalorian? What do you think of the season premiere? Where do you hope this season takes us? Let us know in the comments!
May the Force Be With You, Adventurers!