Age of Sigmar: The Seraphon Storm Comes Soon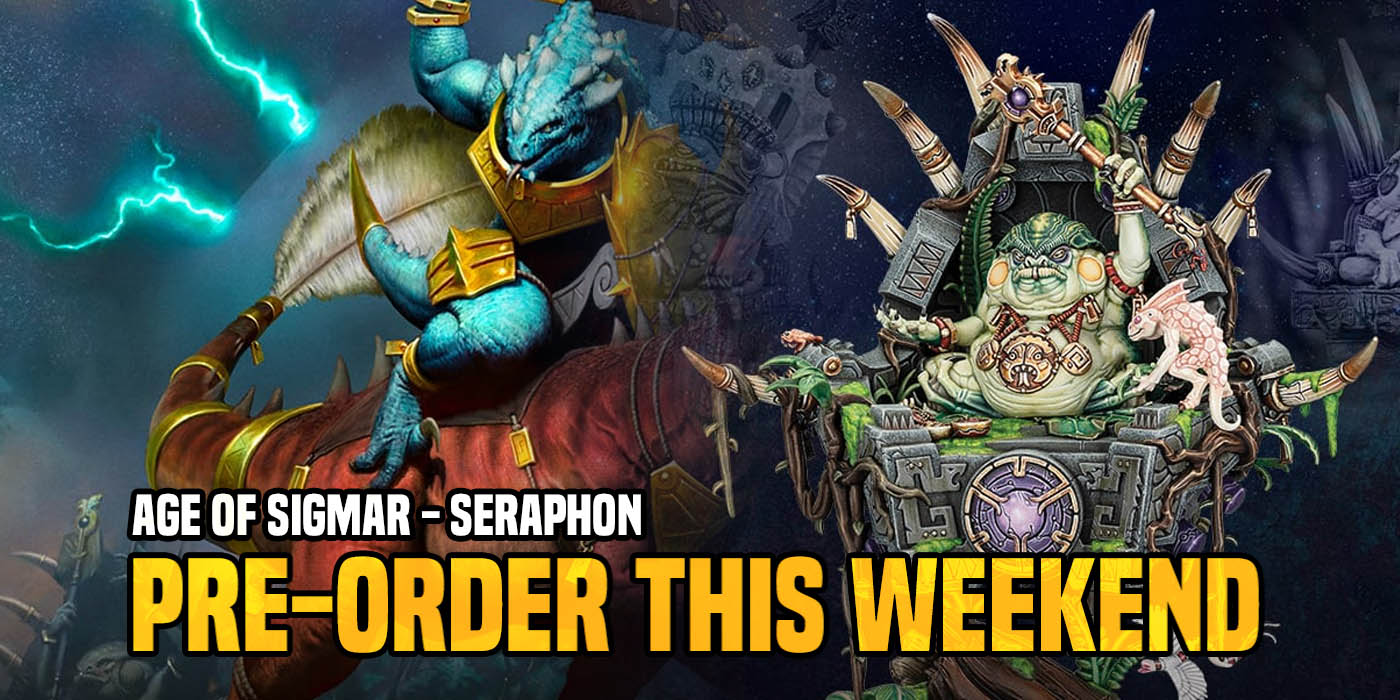 While the Army box came out earlier this weekend marks the Pre-orders for the latest Seraphon releases and we're HYPED.
The Seraphon army has gotten a major rework and revamp to the line. There's a bunch of new units that have been added to the roster and some old favorites got a few glow-ups as well. We couldn't be happier for our dino-riding friends as this weekend marks the official release of the Seraphon!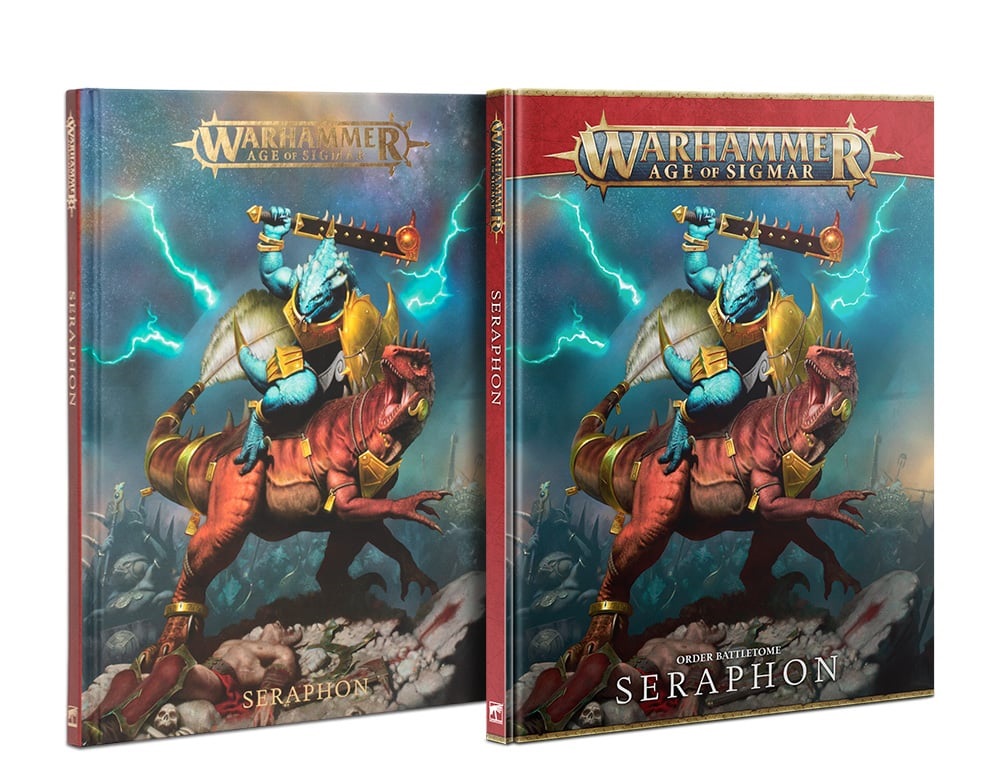 The Battletome was first available in the Army box, however, those were limited runs. If you missed it the first go around your second chance is coming! On top of that we are also getting a first crack at a bunch of the new kits, too. We already saw the Slann Starmaster from the Army box as well the new Saurus Warriors — both of which are fantastic kits!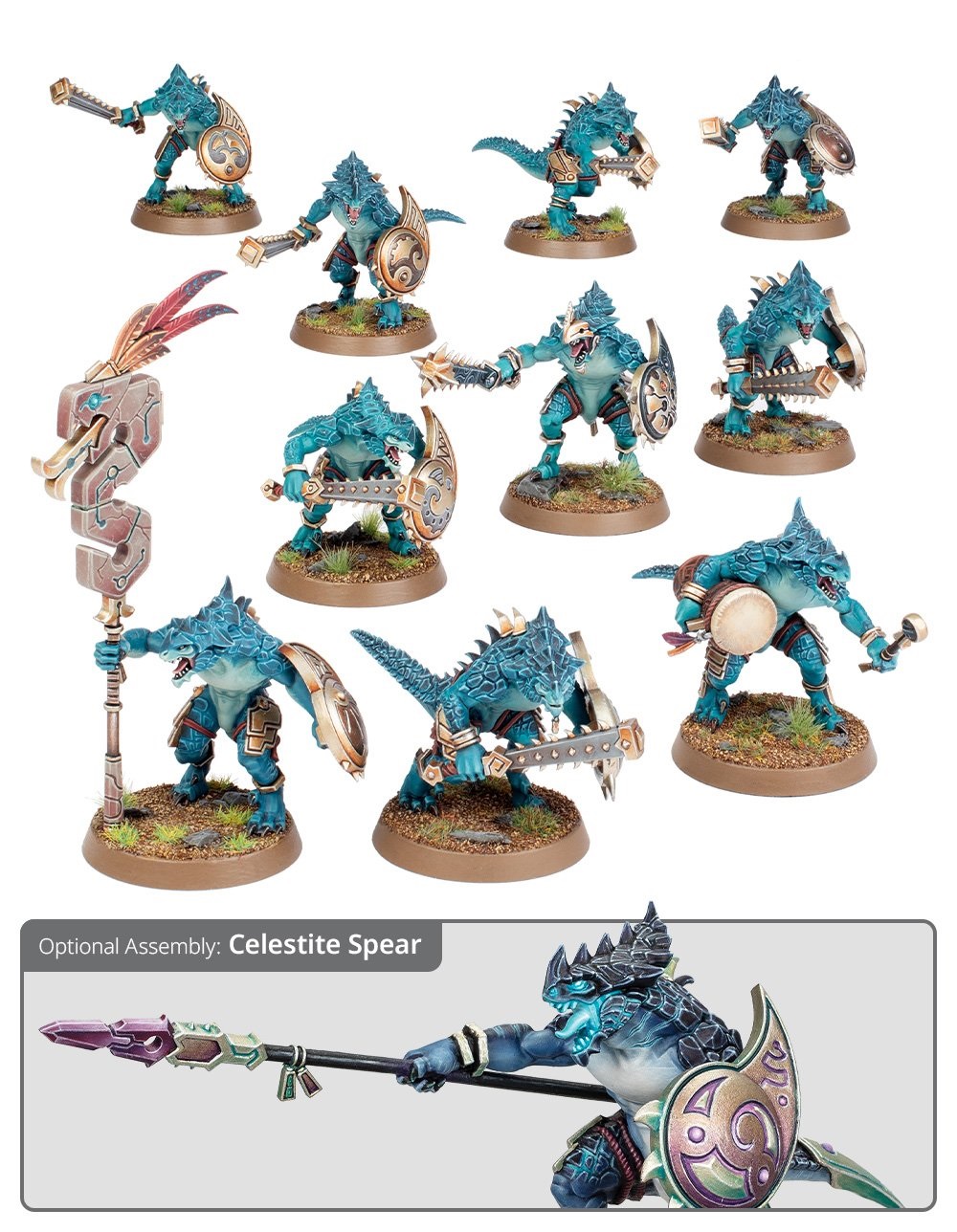 There's also the Dynamic Duo of the Raptadon Chargers/Hunters kit which we saw as well. That's one wombo-combo that might surprise a few folks. But those kits were in the Army box so here's what's new this week end for Pre-orders:
Skink Starseer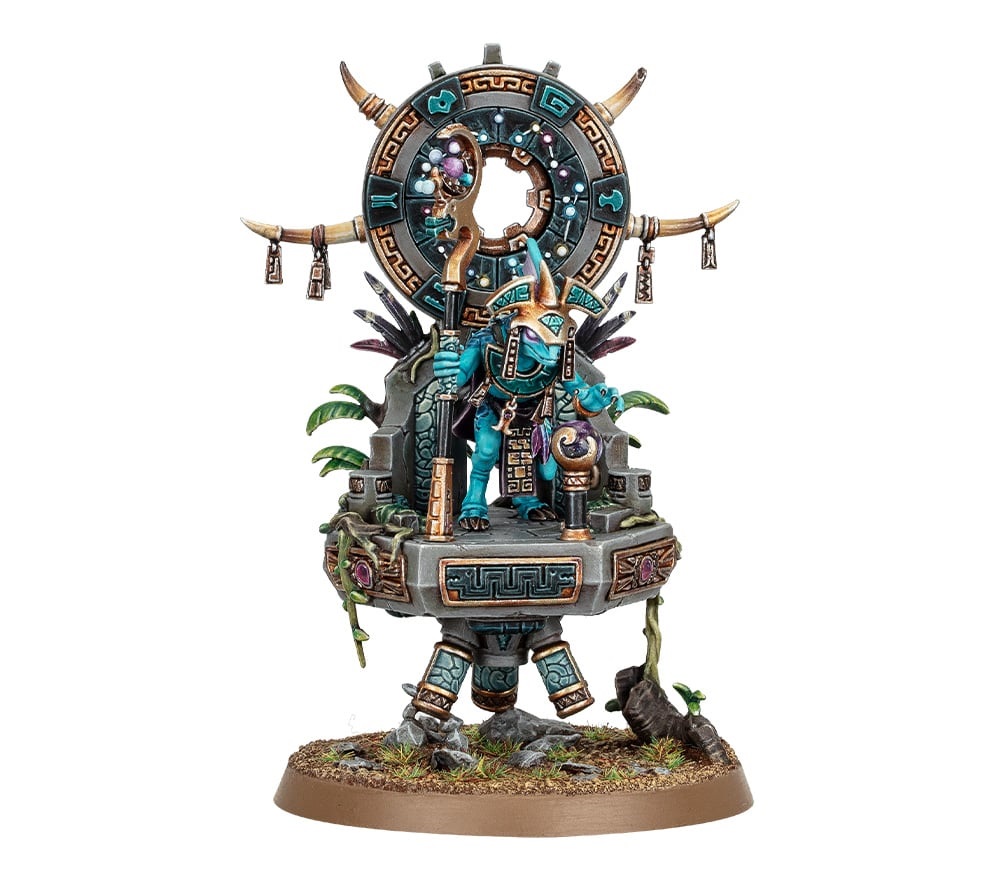 They might not be as potent as a Slann Starmaster but they still have a sweet floating palanquin! If you're looking for a mini-caster or just an effective conduit for your Seraphon spell slinging then check out the Skink Starseers.
Saurus Scar-Veteran on Aggradon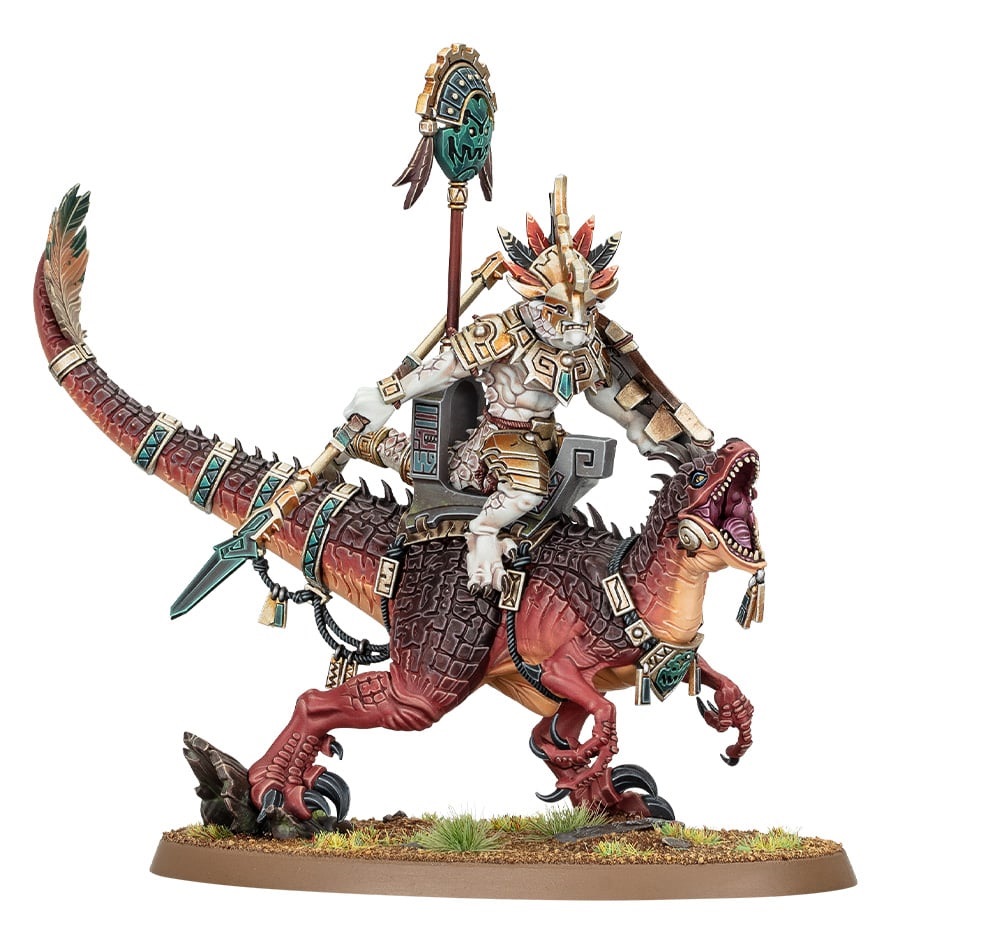 Subscribe to our newsletter!
Get Tabletop, RPG & Pop Culture news delivered directly to your inbox.
Perhaps you're looking for a hero with some extra close-combat bite. Then the Saurus Scar-Veteran on Aggradon is one ripped lizard you should keep an eye out for. He pairs nicely with some supporting heavy hitters like…
Aggradon Lancers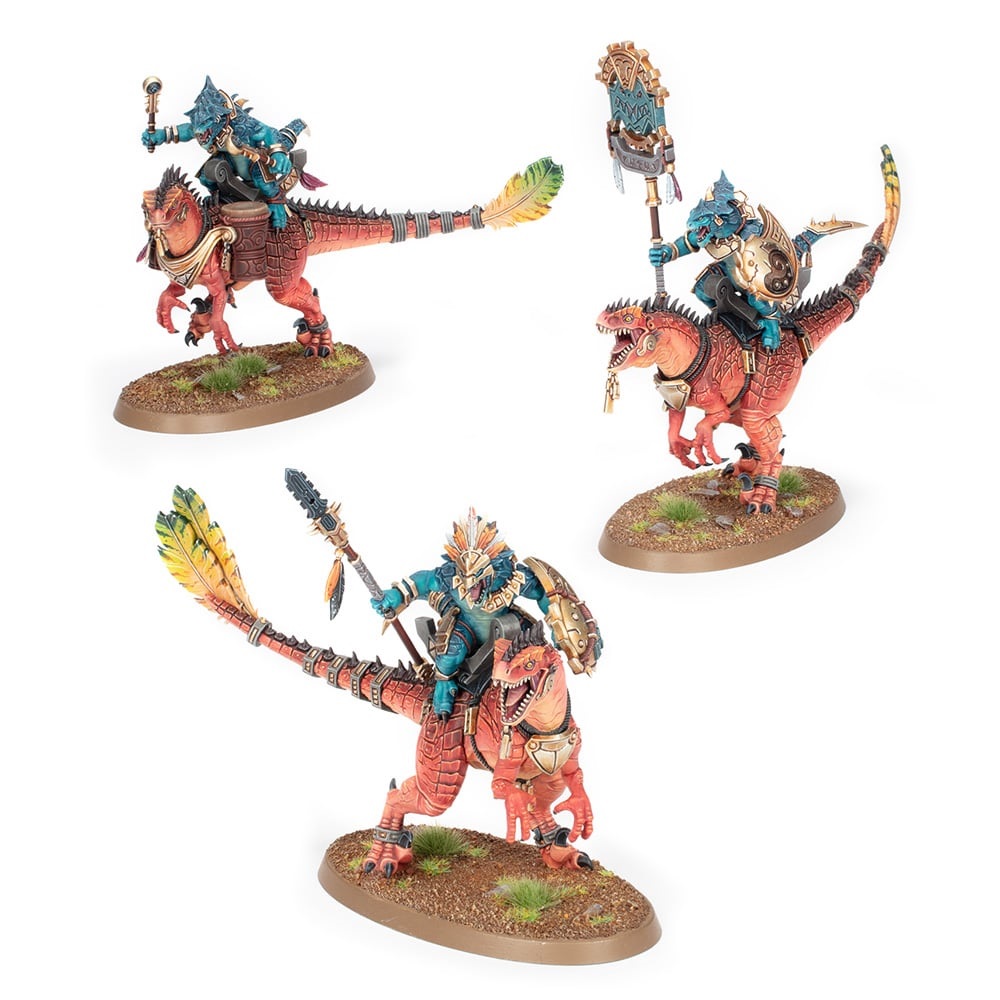 The Aggradon Lancers can be equipped with a few different options. This is probably a box that you're going to want to buy two of just because of the standard and musician models! Keep that front of mind when looking to order this one.
Saurus Astrolith Bearer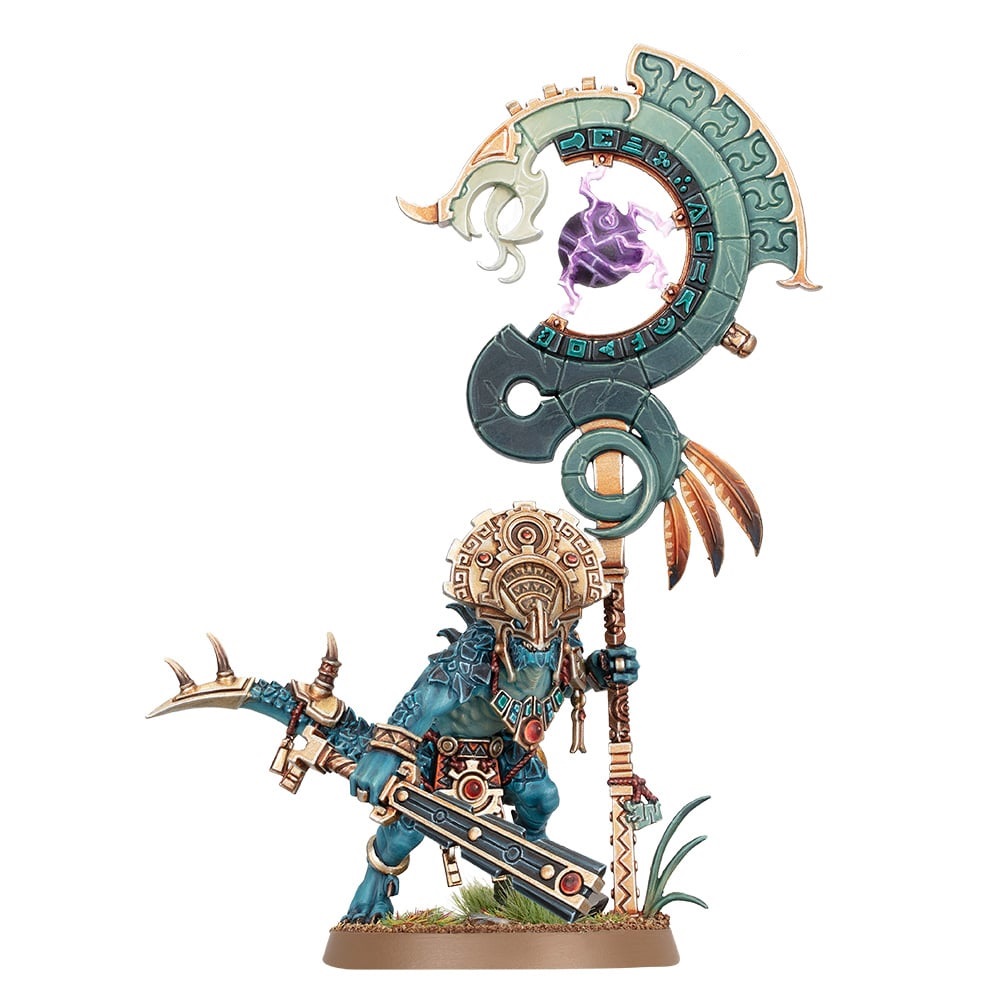 The Astrolith Bearer got a new look with a new kit. And that Astrolith is looking extra magical these days, too!
Kroxigor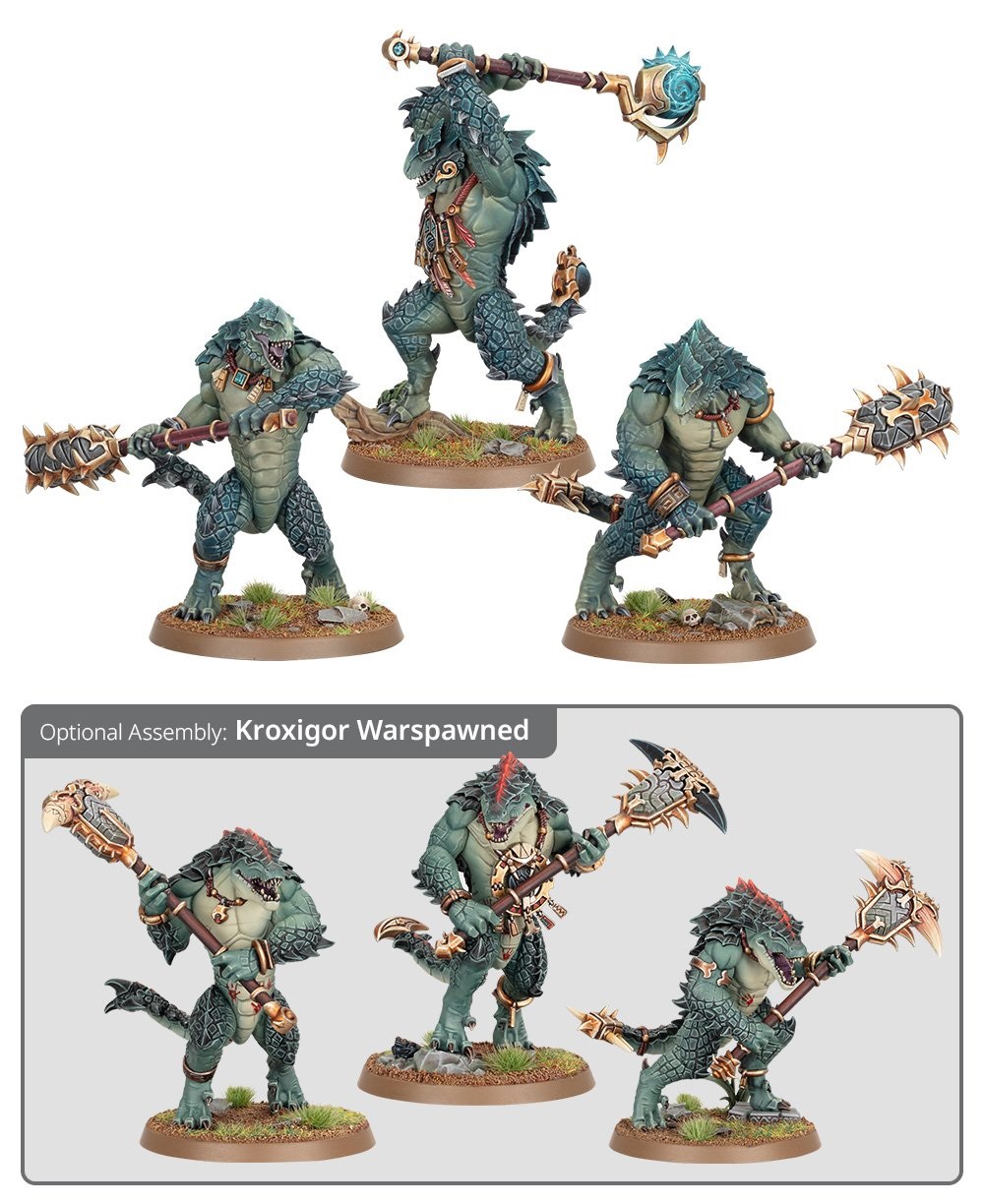 This is another unit that I'm personally super excited for! I keep going back and forth as to which option I want to use as both look pretty awesome. I might just end up with the Warspawned however — I want my Kroxigors ready for WAR!
Spawn of Chotec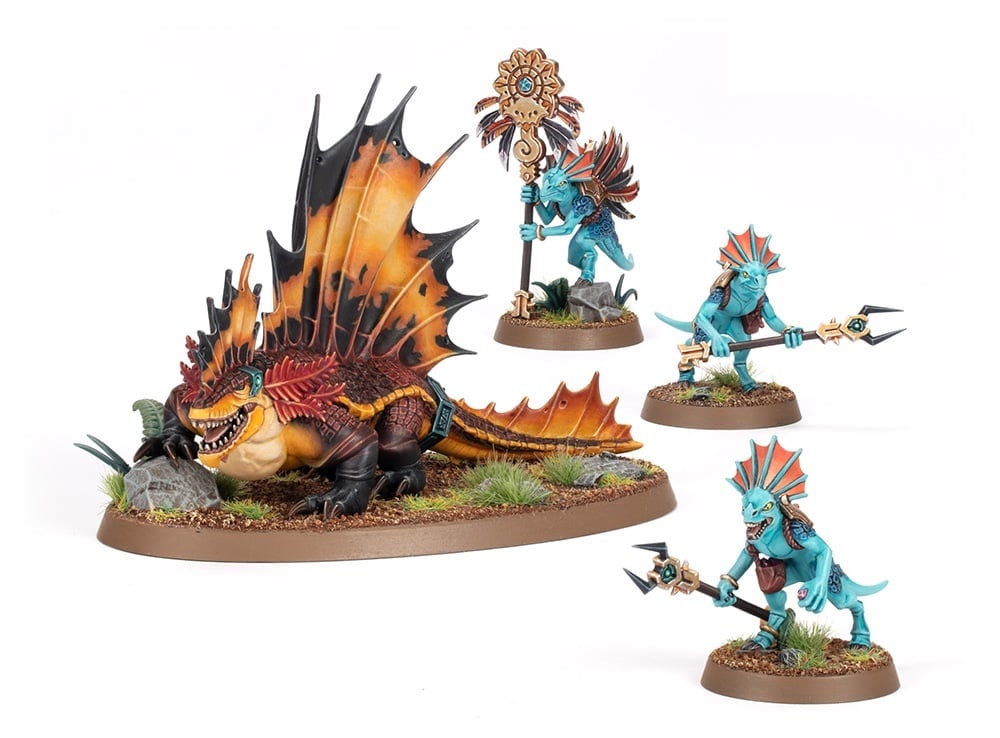 The final unit coming out this weekend for Pre-order is the updated salamanders kit now called the Spawn of Chotec! This was a much needed update and I think it turned out extremely well. I'm looking forward to seeing this one on the tabletop!