'Fast X' Review – One of Us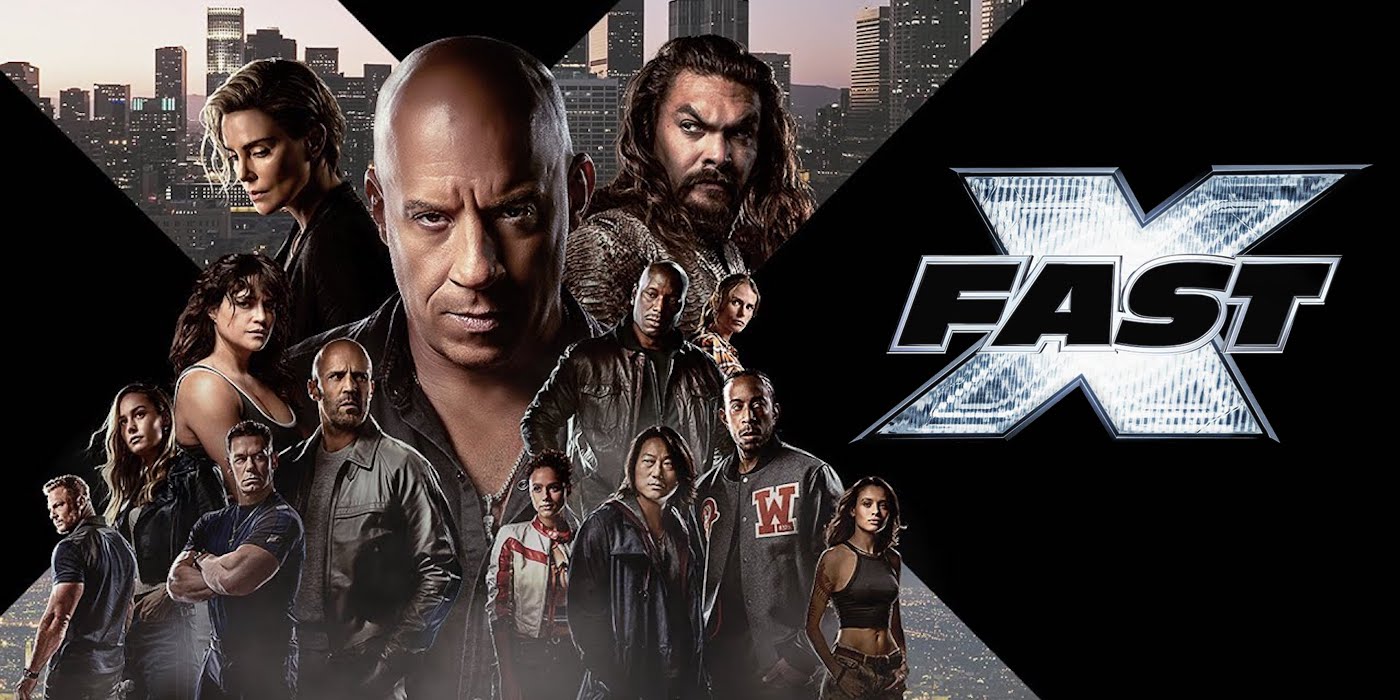 The One of Us crew's Fast X review is all about family… and ridiculous action.
The crew revs up their reviewing engines to take on the tenth (well, eleventh if you count Hobbs & Shaw) installment in the Fast and the Furious franchise. This one is splitting the tenth film into three installments, so get ready for cliffhangers. But it's still well over two hours of the kind of car and action mayhem you've come to either enjoy or disparage, depending on what your feelings are about this franchise.
This time, Dom finds himself being warned by his old enemy Cipher (Charlize Theron), that an unstoppable badass is coming after him with a thirst for revenge. Thanks to a re-edit of scenes from Fast Five in the beginning, we see that Hernan Reyes (Joaquim de Almeida), who they killed then, had a son named Dante (Jason Momoa) and was there the whole time. Now, he seeks not just to kill Dom but to make him suffer as he takes away from him the people he loves (which is a steadily growing list of 'family').

Fast X Review
Everybody comes back for this WAY over-the-top ride. There are mixed feelings from Chris, Wright, Alan, Ben, and special guest Nathan about how much they feel it works (but Wright is insanely wrong). Push your pedal to the metal to check out their review, which is, like this film, kinda longer than usual, but they had a lot to talk about.
Podcast Link – Subscribe on Apple Podcasts
We are The US – We are one- Geeks of the world, unite!
For too long, the geek community has been divided. The internet has furthered this division by dedicating sites to just one subset or another. We don't believe in leaving you out. We're not going to tell you if you're 'cool' or 'uncool' based on what you're passionate about. We believe in mutual respect and sharing our geekdoms with each other. We believe in having a hell of a good time. Does this sound like you?
In that case, you are ONE OF US. Join us on Twitter and Facebook!