'World of Tanks' & Warhammer 40K Celebrate Skulls Festival With New Content & Discounts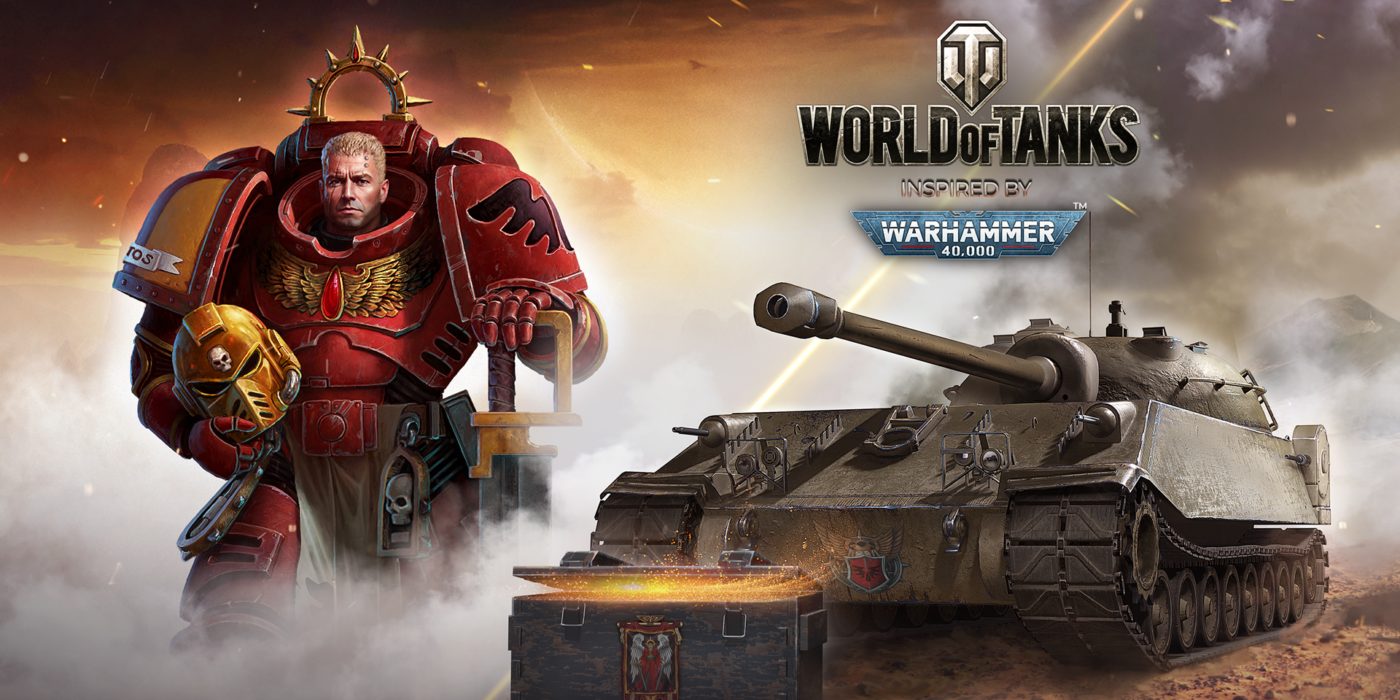 Wargaming's World of… series celebrated its Warhammer 40K crossover at the Skulls Festival– and fans got lots of celebratory goodies.
Wargaming is a videogame developer founded back in 1998 in Belarus. Nowadays, it is known for the series of games known as "World of..." like World of Tanks, World of Airplanes, and World of Warships. The games are incredibly popular and recently had a crossover with Warhammer 40K with new content for the console game World of Tanks: Modern Armor.
Wargaming has decided to once again give players access to Warhammer 40K content throughout their series to celebrate Warhammer Skulls 2023.
World of Tanks PC
First up is World of Tanks on PC with Wargaming offering Steam players a slew of special Warhammer content:
Free DLC with a brand new 2D style that can be received by completing a certain mission
A whopping 60% discount on a special bundle featuring tier VI Heavy premium tank KV-2 (R) with the "Rognarok" 3D style
"Mordian" tank style
7 days of WoT Premium Account
They also are releasing the bundles with Warhammer 40,000 customization from last year's Battle Pass for purchase on the World of Tanks Premium Store and Steam. If you have an Amazon Prime account, you will also have access to content via a partnership with Prime Gaming:
Wings of Wrath package, featuring an exclusive Commander, Primaris Lieutenant Tolmeron from the Blood Angels
Distinct customization elements
3 Days Premium Account
5XP for missions and more boosters for a player account
All of this content is only available till June 1st, so act fast!
World of Tanks: Modern Armor
The content for World of Tanks: Modern Armor was announced last month with five new Premium vehicles inspired by the Warhammer 40K universe, two new fully voiced 3D Hero Commanders(Ultramarines and Sisters of Battle factions), and six new 2D Standard Commanders. It also included a special console-only Warhammer 40K Leman Russ tank. 
To celebrate though, players can grab a Starter Pack in the PlayStation and Xbox stores that include Warhammer 40K Emblems and other boosters for the player. Players with Xbox Game Pass will need to keep an eye on the perks option with two of the new 2D Standard Commanders being available on May 31st, along with special sales bundles available on Xbox that offer discounts up to 20%. All this will be available till June 6th.
World of Tanks: Blitz
World of Tanks: Blitz players will be offered up to 80% discounts on four different 40K bundles that feature Vindicator Ultramarines and Predator Ultramarines tanks as well as themed avatars, including two brand new static ones, and a DLC pack with a new profile background for Steam players.
All these discounts and content will be available till June 8th
World of Warships and World of Warships: Legends
World of Warships players will be able to score a free pack that offers a seven-day rental of the premium Tier VIII battleship Ignis Purgatio and a set of camos. There will also be two special bundles for 25% off including two unique Warhammer 40K commanders per bundle.
Subscribe to our newsletter!
Get Tabletop, RPG & Pop Culture news delivered directly to your inbox.
Returning as well is some valued content with Grotmaz Smart, Ship Smasha, Ragnarok, and his commander Arthas Roqthar the Cold will be featured in the armory along with all the content created in different bundles with premium containers, commanders, and ships, to be received either together or separately. All this content will only be available till June 1st.
Coming exclusively for Xbox players, World of Warships: Legends will have two Warhammer 4oK DLC bundles that include two unique Commanders as well as a selection of camos that will be available for 50% off. These bundles and content will be available till June 2nd.
It is a good time to be a Warhammer 40K fan and a fan of Wargaming's World of series with all this content up for grabs for free or discounted greatly. It is all only available for a limited time, so jump on it fast!
"Your foe is well equipped, well-trained, battle-hardened. He believes his gods are on his side. Let him believe what he will. We have the tanks on ours." – Colonel Joachim Pfeiff, Krieg 14th Armoured Regiment, Warhammer 40K