DragonCon 2023 Cosplay: Alexstraza from 'WoW', 'Street Fighter's Chun Li, Mothra, & More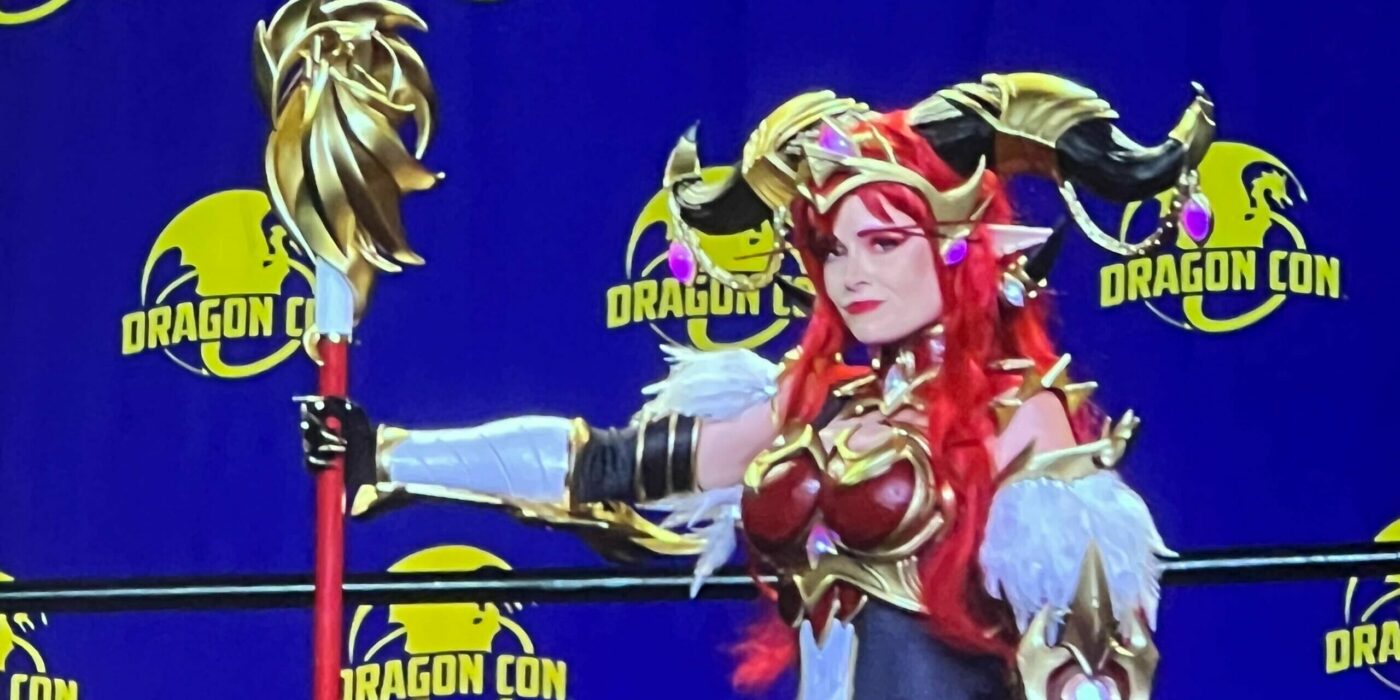 From The Mandalorian to World of Warcraft, from The Fifth Element to Horizon Zero Dawn, the BoLS Cosplay team hit the road to find the coolest cosplays of Dragoncon 2023!
As a cosplay writer, there is no shortage of creative, vivid, unique cosplays in the world. DragonCon is the mecca of the cosplay event world. It has the largest percentage of cosplay-to-attendees ratio I've ever seen at an event. We'll be revealing some of our favorite looks from DragonCon 2023, so buckle up, buttercup… It's time to swoon over some cosplays!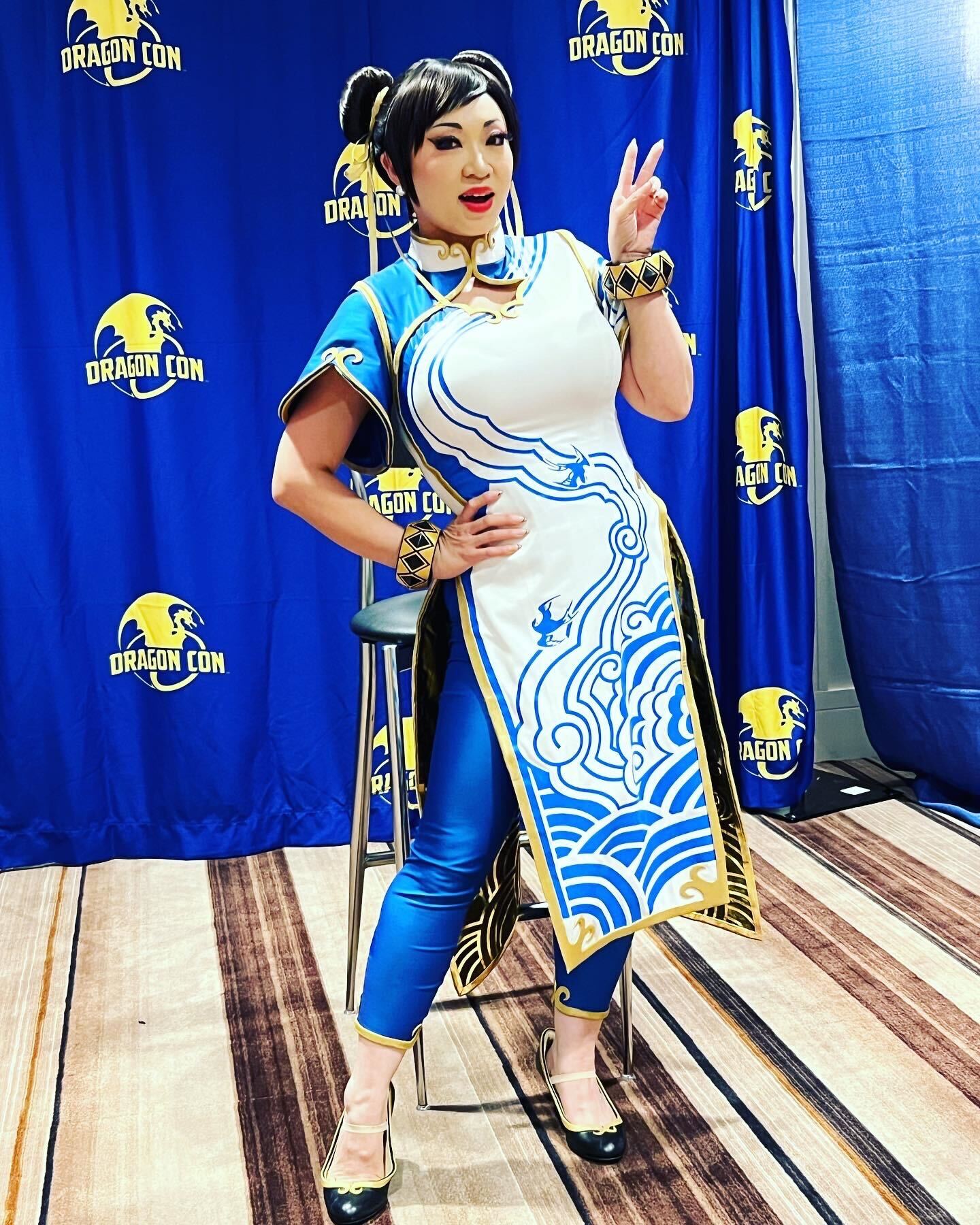 DragonCon is touted as "the largest multi-genre and pop culture Convention". The event showcases a staggering footprint in the Atlanta, Georgia, downtown area. This sweeping five-day event takes place every Labor Day weekend and brings cosplayers, comic-lovers, and pop-culture fans from around the globe together in a massive celebration of all things creative. We packed up our business cards and trolled the halls for all five days… We've assembled a list of some incredible cosplays for you to enjoy!
DragonCon has it all. Cosplayer press conferences to expert panels, multiple cosplay and costume contests, fandom meetups, and after-hours-themed parties… It's all there for your viewing pleasure. Let's dive into some of our favorite cosplay looks from DragonCon 2023!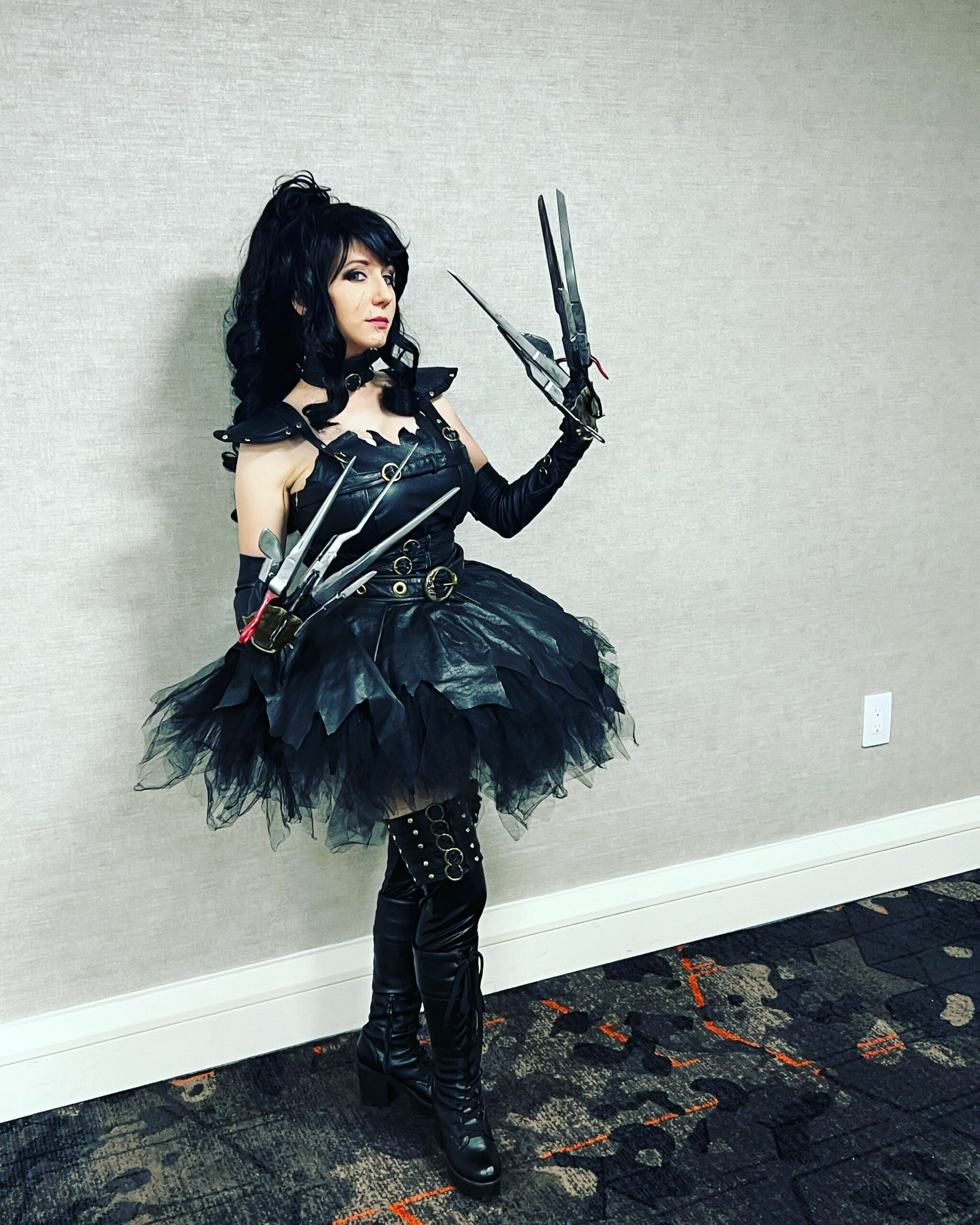 ***If you know any of the unnamed cosplayers, please let us know so we can update image captions and link to their work! ***
---
Creative DragonCon 2023 Cosplays
First off, we're paying homage to the Kaiju King himself, Matt Frank. Not only did he manage an amazing artist booth display, but he also cosplayed my favorite Kaiju of all time–our exquisite lady Mothra herself! Naturally, as a shobijin-in-training, I had to pay tribute. I took to the con floor as all reporters should… Dressed as my favorite reporter, April O'Neil from Teenage Mutant Ninja Turtles.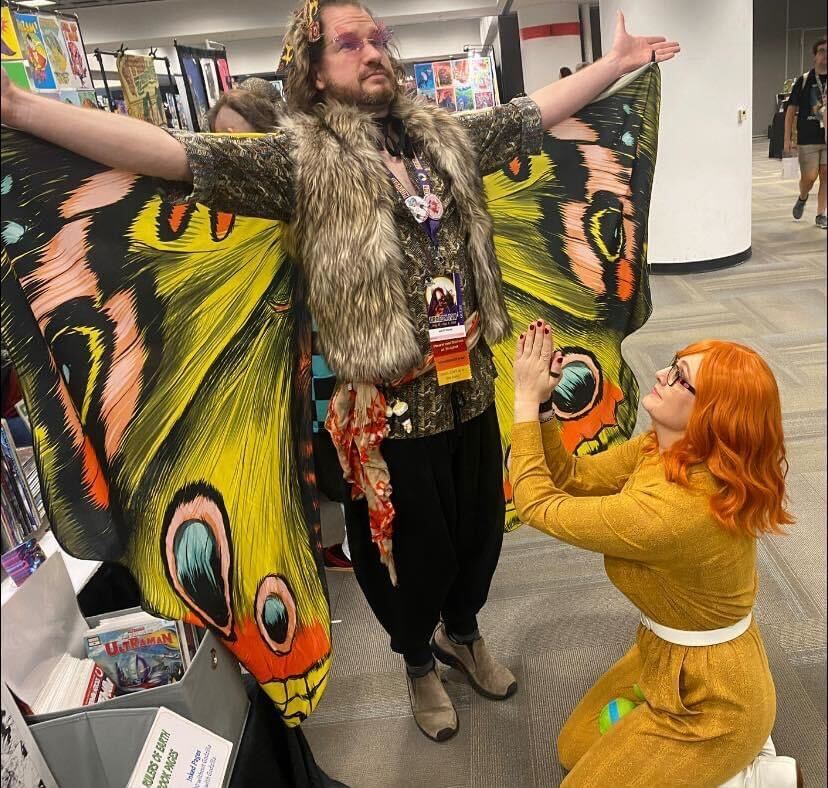 The Mandalorian continues to be a cosplayer favorite everywhere we go. This Armoror cosplay was one of the submissions to the Friday night costume competition, and it's no wonder why. Look at the metallic sheen on that helmet!!!
While trying out a tasty cocktail at one of the convention's many themed bars, we stumbled across this hilarious cosplay. Not only is it a picture-perfect Pringles Man, but it also comes complete with SASS–check out those brass knuckles!
Subscribe to our newsletter!
Get Tabletop, RPG & Pop Culture news delivered directly to your inbox.
Cool and Creepy Cosplays of DragonCon 2023
If you love Masters of the Universe AND Sailor Moon, this is the perfect cosplay for you. A hilarious submission to the Friday night costume competition had us rolling in laughter! Such grace, much menace!!!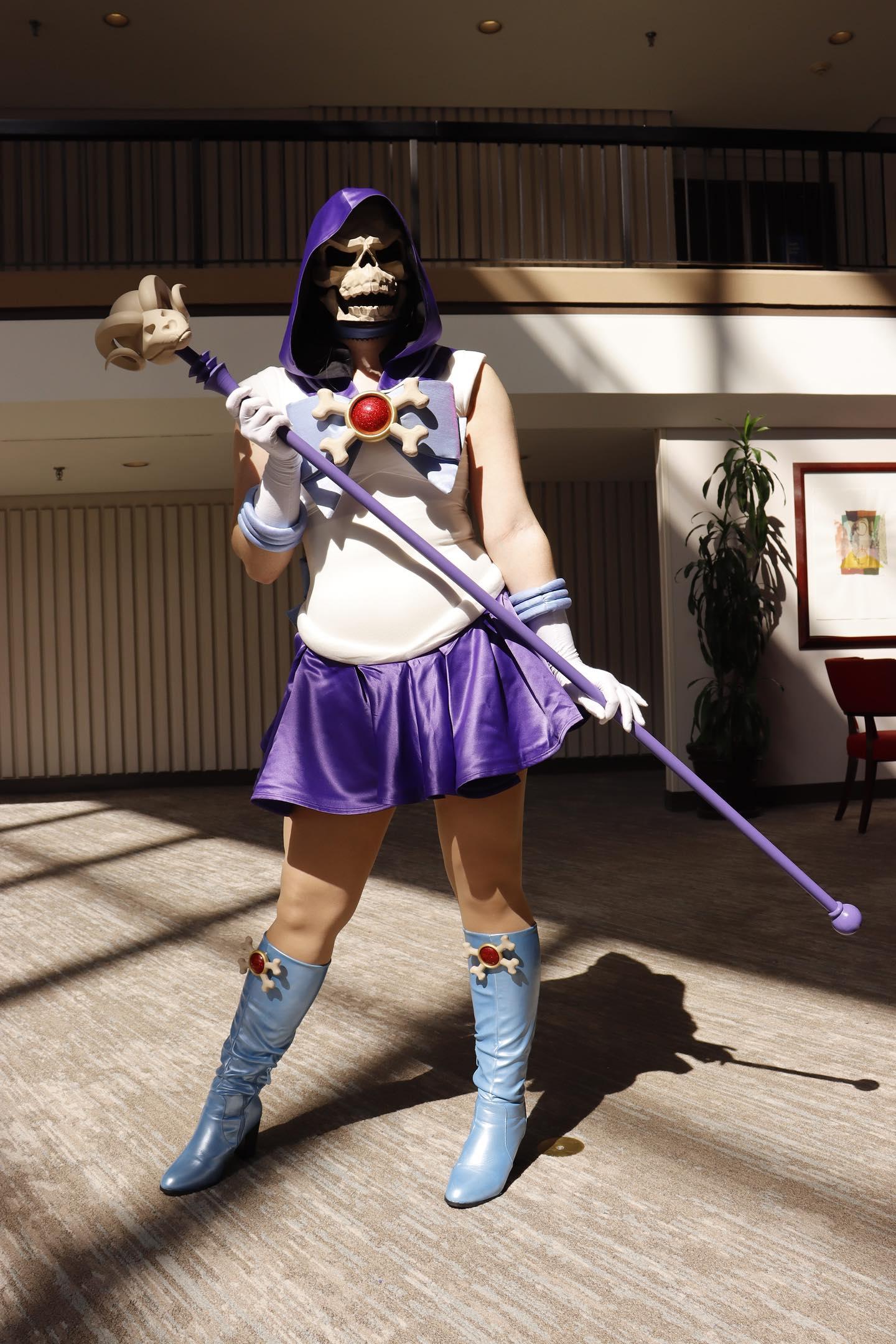 It wouldn't be a cosplay event without at least ONE Warhammer 40k Space Marine, right? Well–we found you TWO! These gents were kind enough to stop their marauding long enough to pose for photos. Check out the detailed weathering and battle scaring on those Chain Swords!!!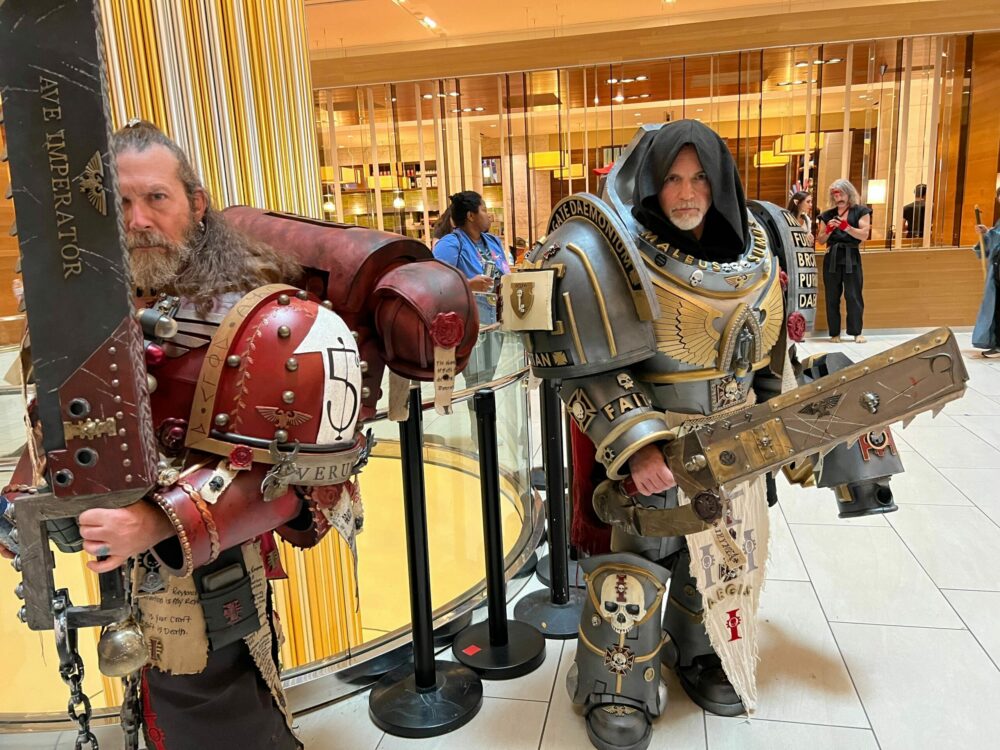 By far, the most popular cosplay of the event was SOME variation on a Spider-Man theme. Our PERSONAL favorite here has to be the Hobie Brown Spider-Punk. We found them everywhere we went, and each cosplay had a unique spin on the Punk theme. Who could ask for more than an individualistic take on an iconic anarchist?!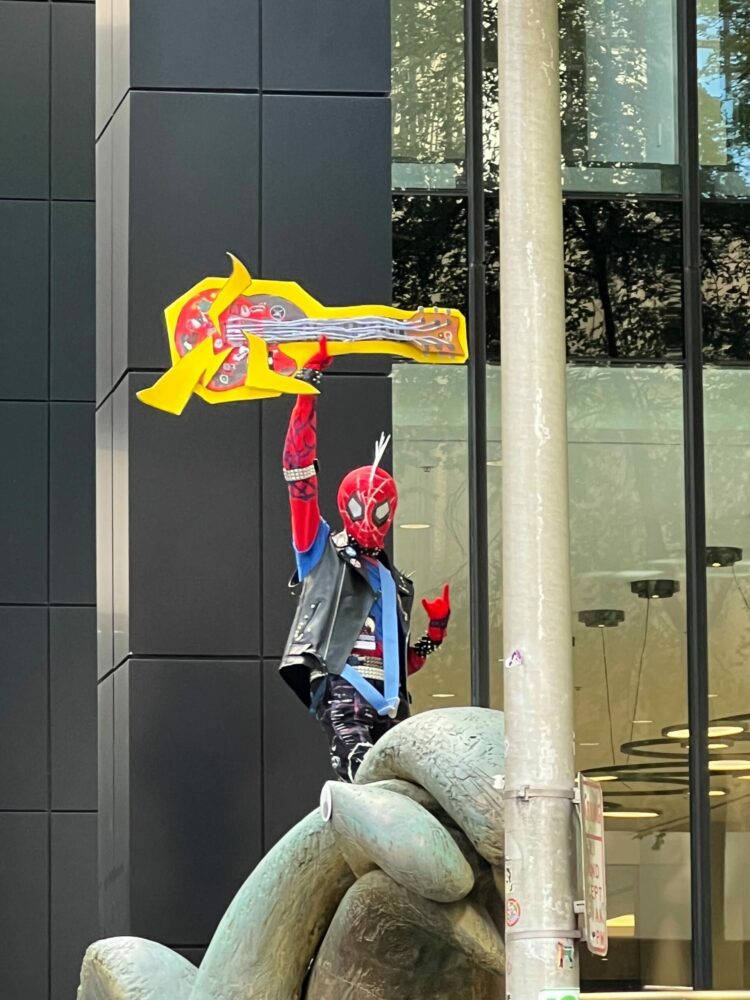 Last and probably most exciting is this FANTASTIC couples cosplay. This husband and wife duo were walking regally through the convention halls. They whipped up QUITE a crowd of avid picture-takers everywhere they went! It's no surprise, this is truly an inspired cosplay choice. Check out that headpiece on Zorg!
The DragonCon 2023 Cosplay Takeover
If you loved all these cosplays and want to see more, sign up for a badge for DragonCon 2024. Dates have already been released, and memberships are up for sale! Stick around for the next several weeks- the DragonCon 2023 cosplay takeover will continue. We have amazing celebrity cosplay interviews, cosplay competition winners, and even more outrageous cosplays! If YOU have a DragonCon 2023 cosplay experience you want us to feature, shoot us an email. We'd love to see your cosplays!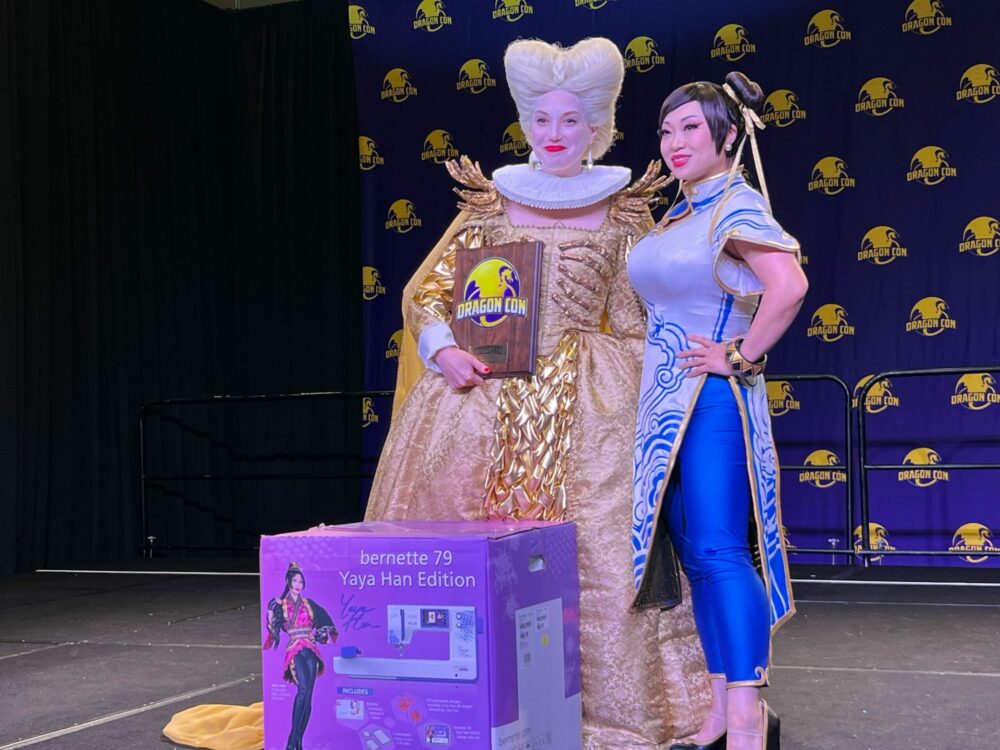 Cover Image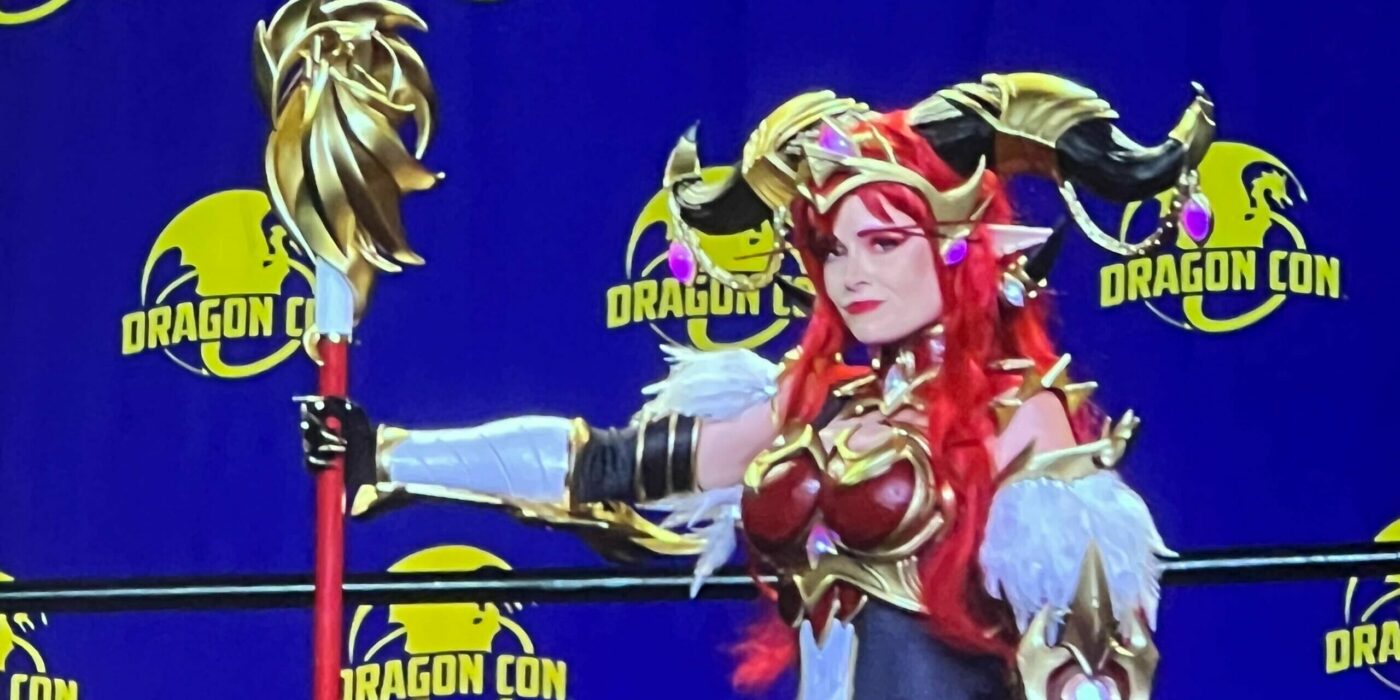 ~Join us next week for more Cosplay Coverage~
Have a Cosplay question you would like Mayhem's Muse to answer?
Know a Cosplayer you'd like to see featured? Send an email here!