'Aquaman and the Lost Kingdom' First Trailer Reveals CG Action… and Aquababy?!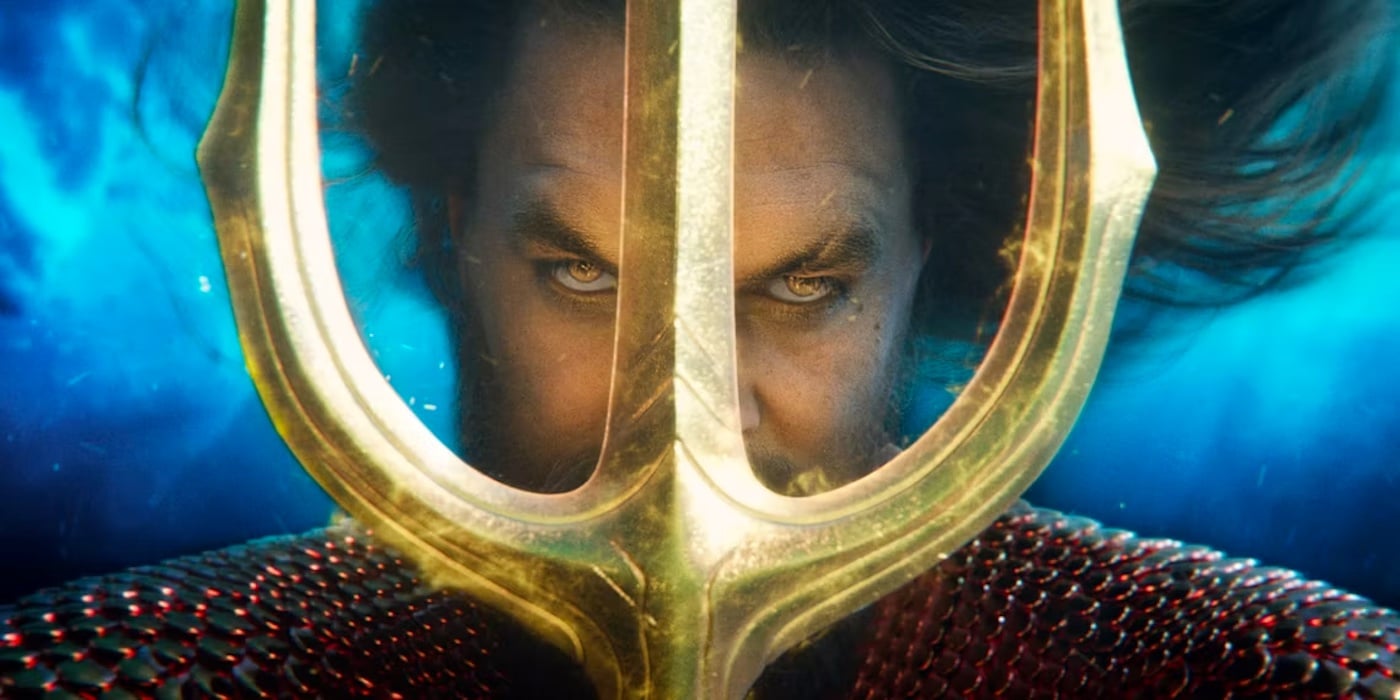 The first look at Aquaman and the Lost Kingdom is jam-packed with underwater battles, and fan fave characters.
It's been five years; here's a little refresher:
The first movie follows Arthur Curry as he grapples with his dual identity of being both human and Atlantean royalty (on his mother's side). On top of that, he has to stop his half-brother, Orm, from uniting the undersea kingdoms and attacking the world above water. On his mission, Arthur teams up with Atlantean warriors and learns about his true lineage, eventually accepting his role as Aquaman. He also picks up a formidable enemy: Black Manta.
And in the sequel, he has a new, powerful weapon with roots in Atlantis.
Aquaman is DC's most profitable movie ever ($1.2 billion at the box office), so of course, we're getting a sequel even though it's a year late. Aquaman and The Lost Kingdom was initially scheduled for December 16, 2022, and has moved around a few times due to post-production delays.
The first one was okay; a good movie for when you want to turn your brain off and escape. It brought something a little lighter, more goofy to Zach Snyder's DC universe. The second one looks like it's going bigger. Much bigger… but still retains a very goofy Arthur Curry.
It looks ok. Nothing in this first trailer is groundbreaking, which may be what it needs. To stick to the formula. We'll see if audiences will come back for more and give DC a financial hit in December. They need it. Blue Beetle got part way there–it did well critically but did not get butts in seats.
I think the sequel will go the way of Black Adam and The Flash (both did better streaming than in theaters), but Arthur Curry, Aquababy, and Storm could surprise me.
Aquaman and the Lost Kingdom Details
Warner Bros. released a rather long synopsis along with the trailer; it includes the cast list.
Having failed to defeat Aquaman the first time, Black Manta, still driven by the need to avenge his father's death, will stop at nothing to take Aquaman down once and for all. This time Black Manta is more formidable than ever before, wielding the power of the mythic Black Trident, which unleashes an ancient and malevolent force. To defeat him, Aquaman will turn to his imprisoned brother Orm, the former King of Atlantis, to forge an unlikely alliance. Together, they must set aside their differences in order to protect their kingdom and save Aquaman's family, and the world, from irreversible destruction.

All returning to the roles they originated, Jason Momoa plays Arthur Curry/Aquaman, now balancing his duties as both the King of Atlantis and a new father; Patrick Wilson is Orm, Aquaman's half-brother and his nemesis, who must now step into a new role as his brother's reluctant ally; Amber Heard is Mera, Atlantis' Queen and mother of the heir to the throne; Yahya Abdul-Mateen II is Black Manta, committed more than ever to avenge his father's death by destroying Aquaman, his family and Atlantis; and Nicole Kidman as Atlanna, a fierce leader and mother with the heart of a warrior. Also reprising their roles are Dolph Lundgren as King Nereus and Randall Park as Dr. Stephen Shin.
Aquaman and the Lost Kingdom arrives in theaters on December 20th.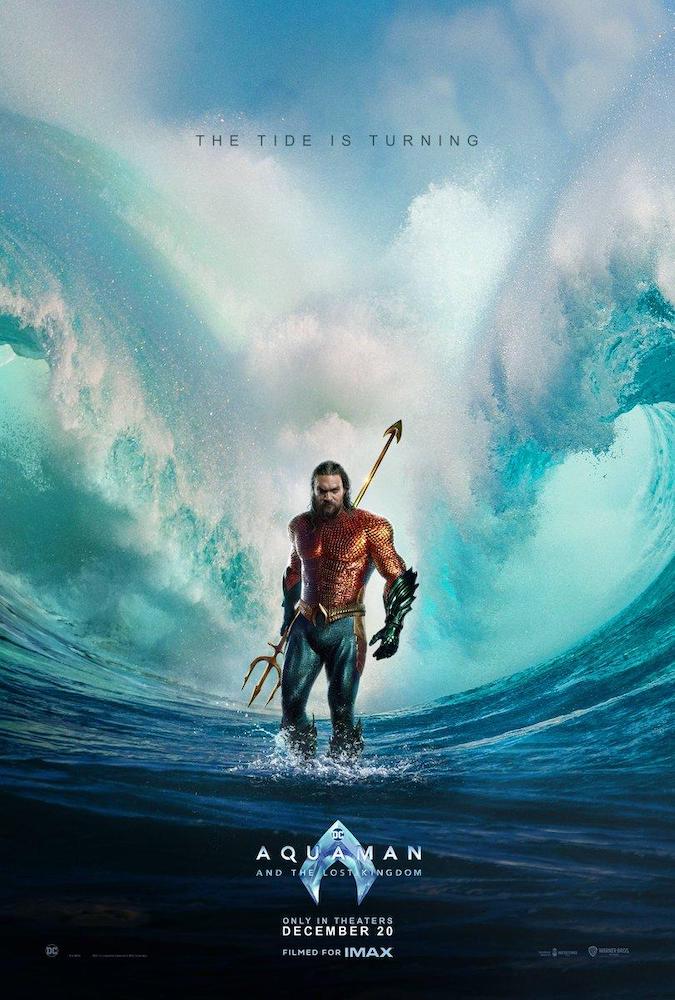 ---
Subscribe to our newsletter!
Get Tabletop, RPG & Pop Culture news delivered directly to your inbox.