Cosplay: The Real Prince of All Saiyans- 'Prince' Vegeta Cosplay Crossover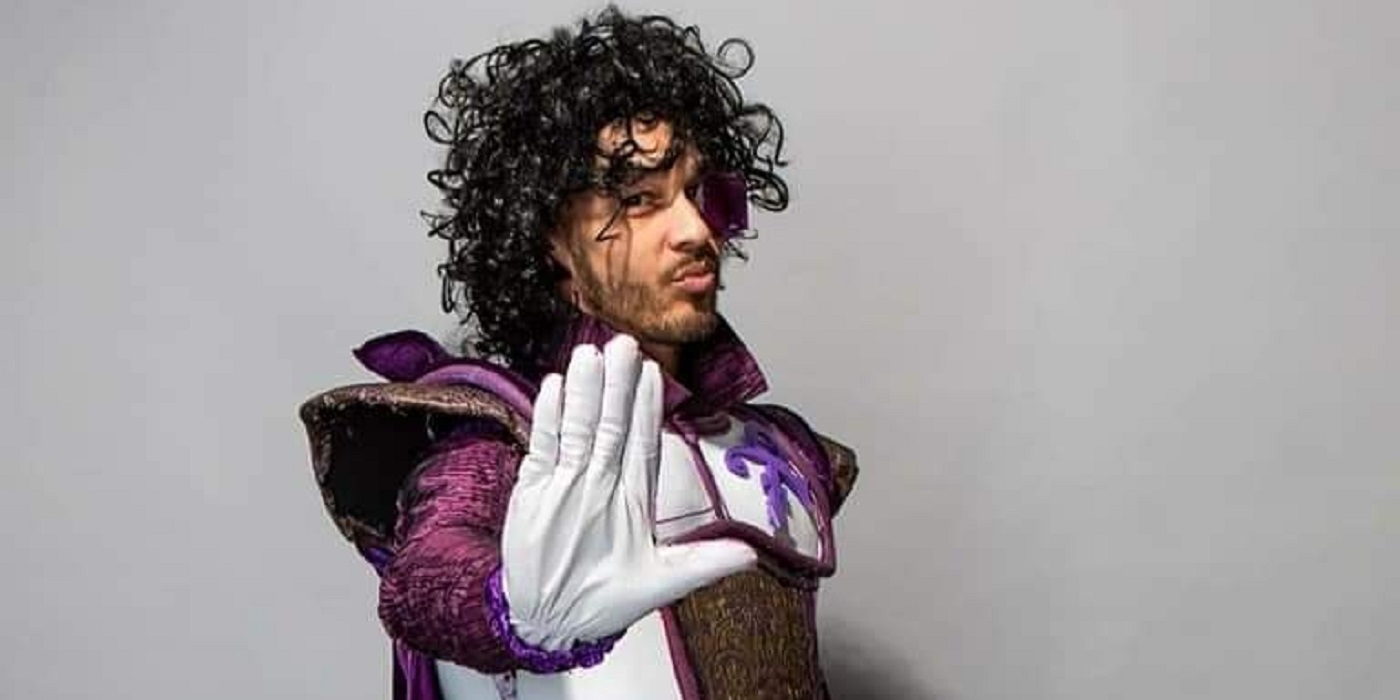 Combine the best guitarist with the best Super Saiyan and what do you get? One EPIC Prince Vegeta cosplay mash-up!
Every so often, a classic and immortal mash-up happens. Whether it's music or comic characters, TV show crossovers, or cosplays, it is always fascinating to see the creativity of crossovers. One of the most powerful combinations has surfaced- popular music vs Anime. The Real Prince of All Saiyans has taken the immortal Artist Formerly Known as Prince and crossed him with Dragon Ball Z anti-hero Prince Vegeta. It's the Prince Vegeta cosplay!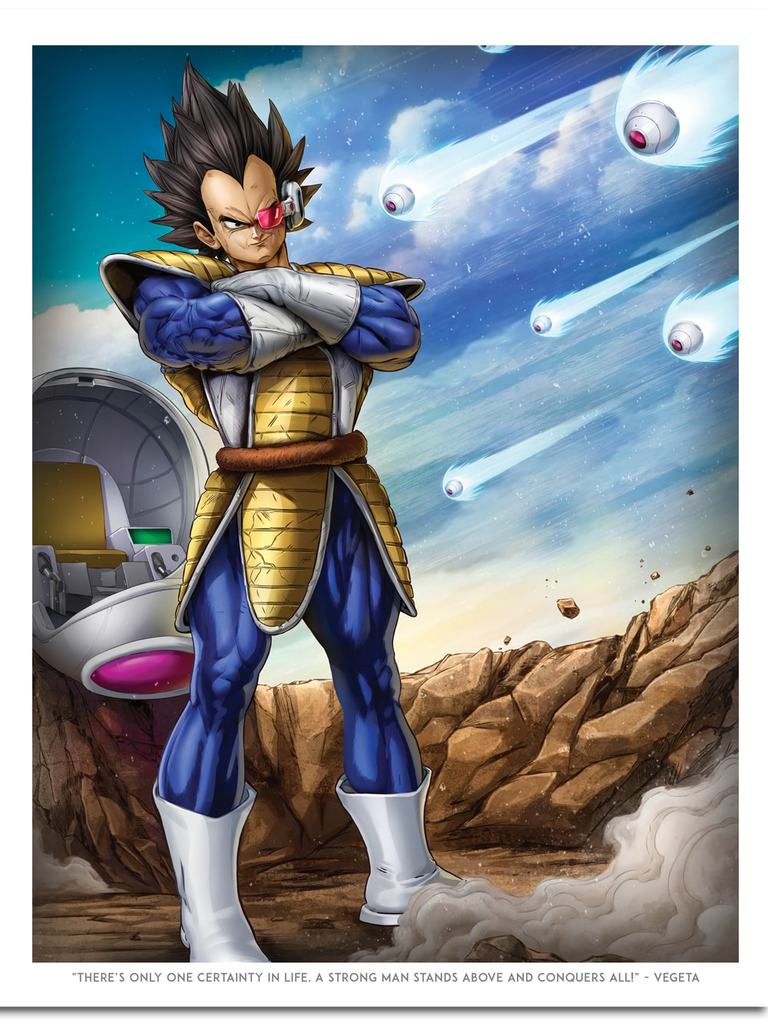 Dragon Ball Z's Prince Vegeta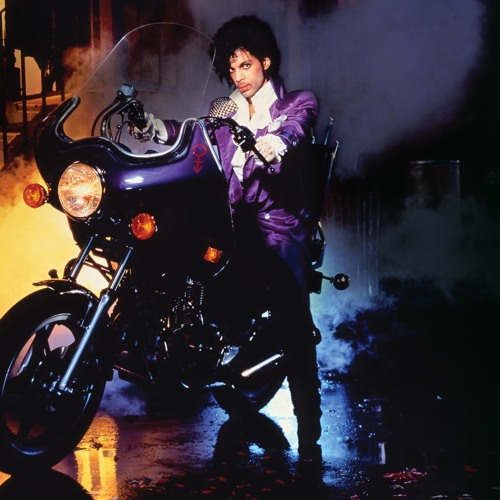 Prince
The resulting cosplay is hilarious, sharp, and completely on point. Enjoy the best cosplay crossover -The Real Prince of All Saiyans!
The Real Prince of All Saiyans
Real Prince of All Saiyans Social Media
Subscribe to our newsletter!
Get Tabletop, RPG & Pop Culture news delivered directly to your inbox.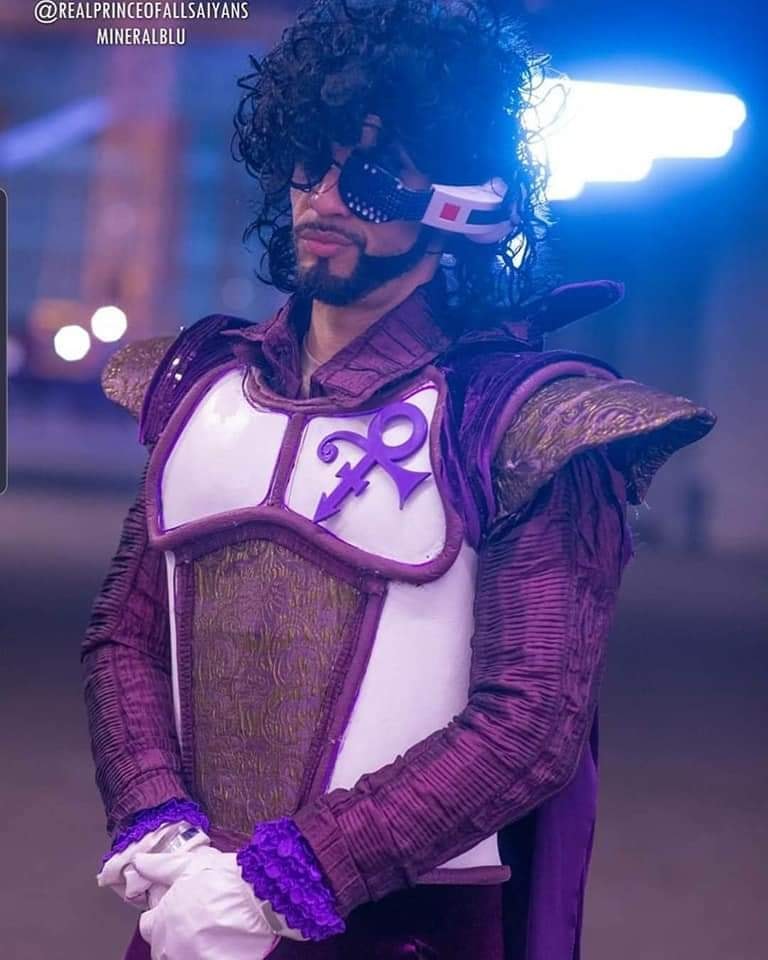 "YOU SAY I'M ARROGANT, I SAY DAMN RIGHT. THAT'S PRIDE. PRIDE IN THE SAIYAN I AM." -Vegeta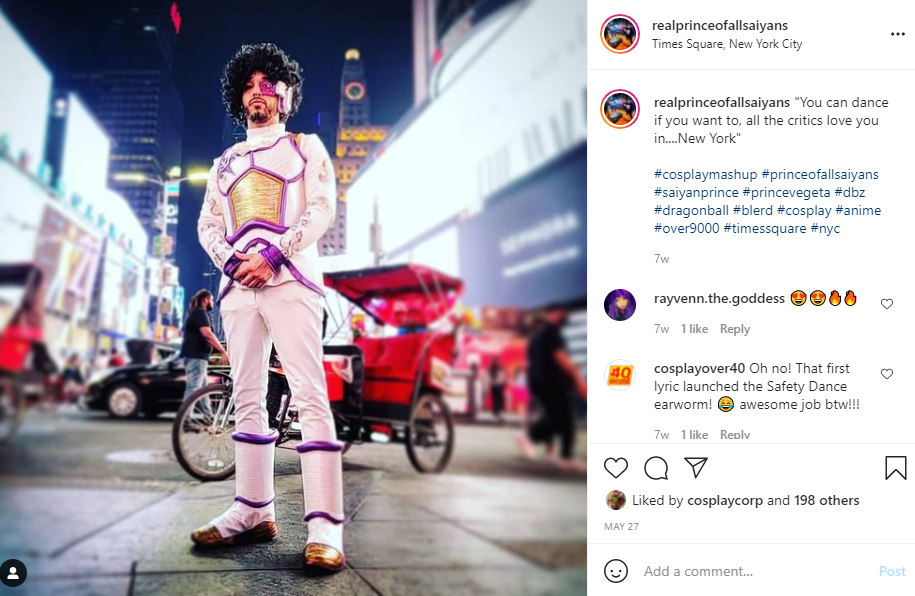 "Hard to say what's right when all I wanna do is wrong." -Prince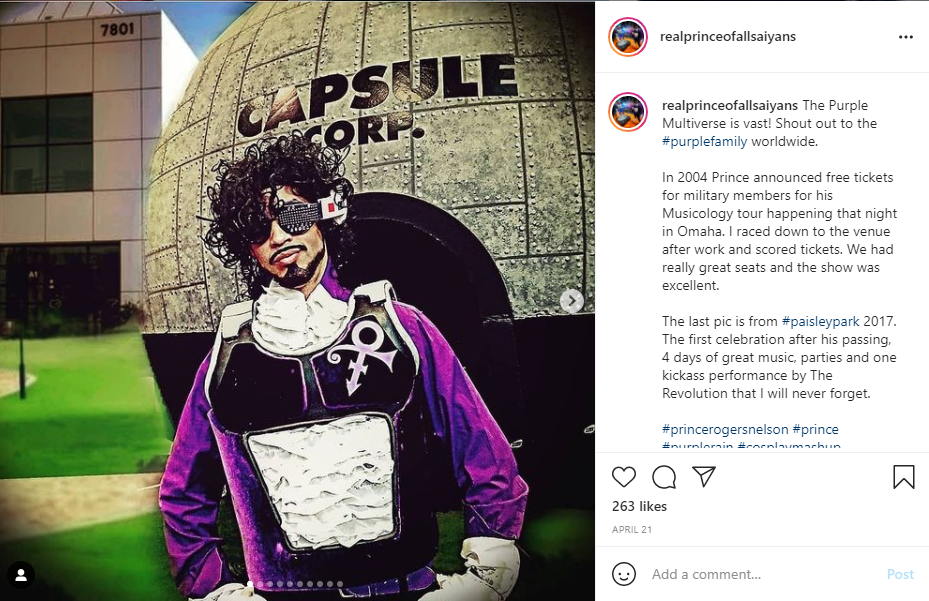 "WHEN WE FIGHT, WE'LL NEED A WHOLE PLANET FOR AN ARENA."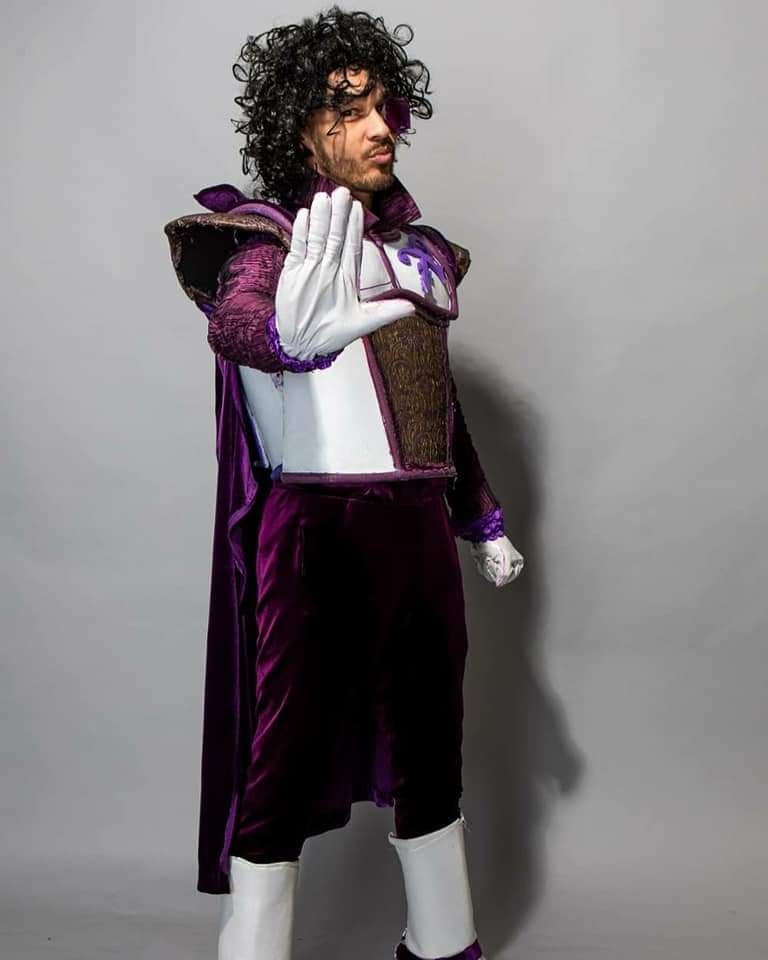 "But life is just a party, and parties weren't meant to last." Prince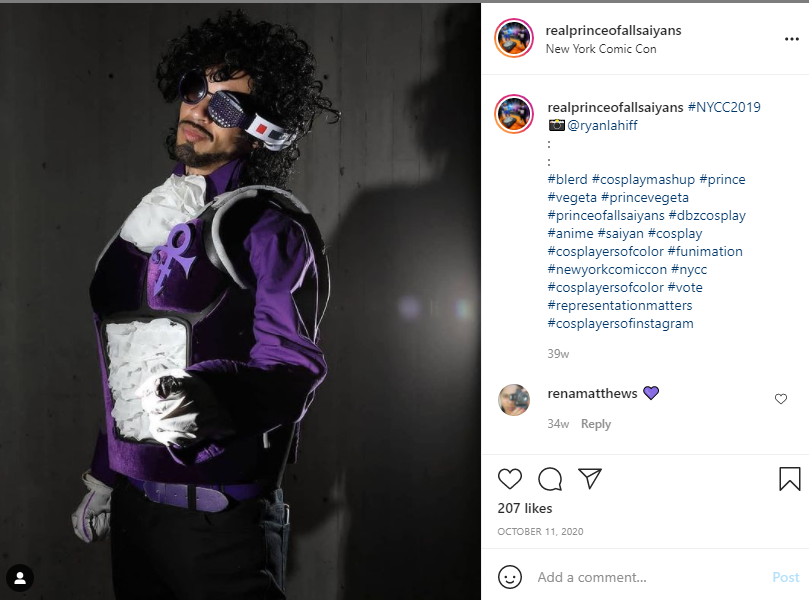 "LET ME ASK YOU, DOES A MACHINE LIKE YOURSELF EVER EXPERIENCE FEAR?"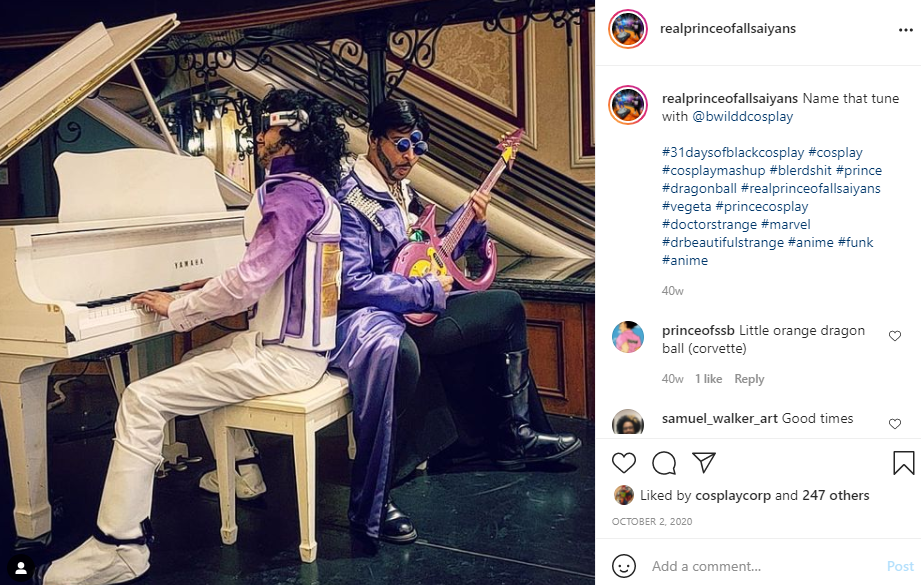 "MUSIC IS THE ULTIMATE POWER
LOVE IS SIMPLY THE MESSAGE
AND THE TRUTH WILL SET YOU FREE !!!" -Prince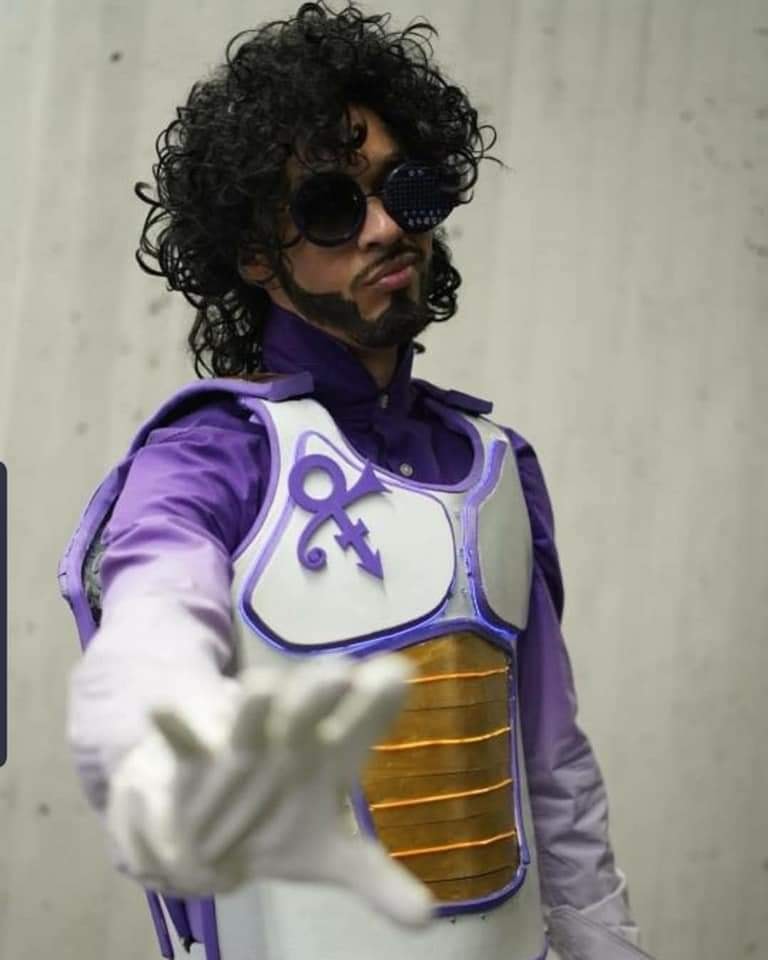 "I FIND IT HARD TO BELIEVE THAT MY CELLS ARE IN YOUR BODY. HOW COULD YOU HAVE TURNED OUT SO UGLY?"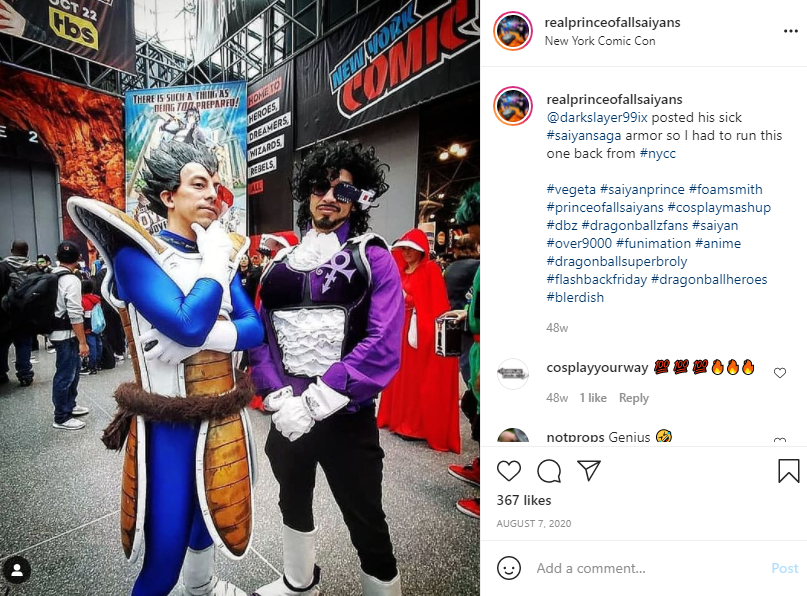 "Dearly beloved. We are gathered here today. To get through this thing called life." -Prince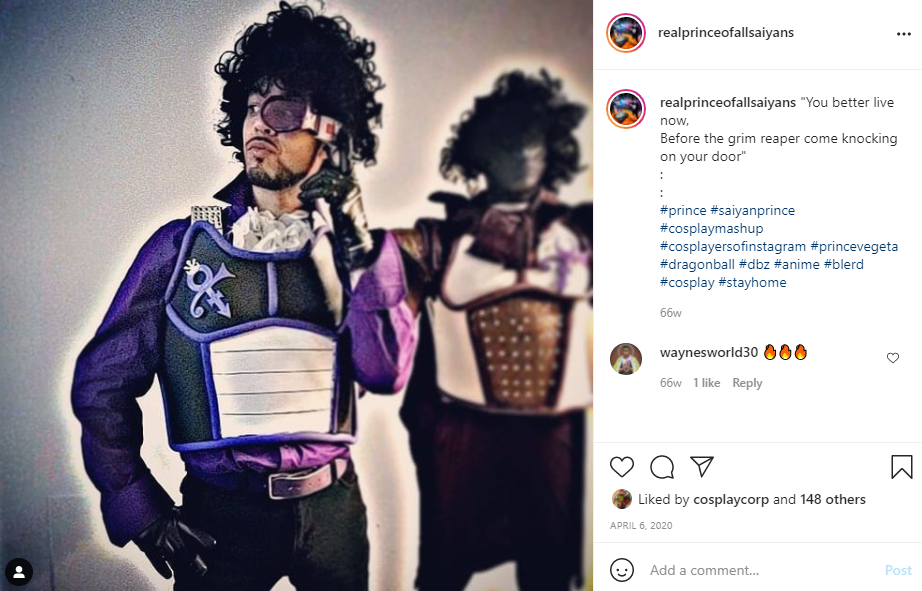 "I DO A LOT OF PUSH-UPS AND SIT-UPS, AND I DRINK PLENTY OF JUICE."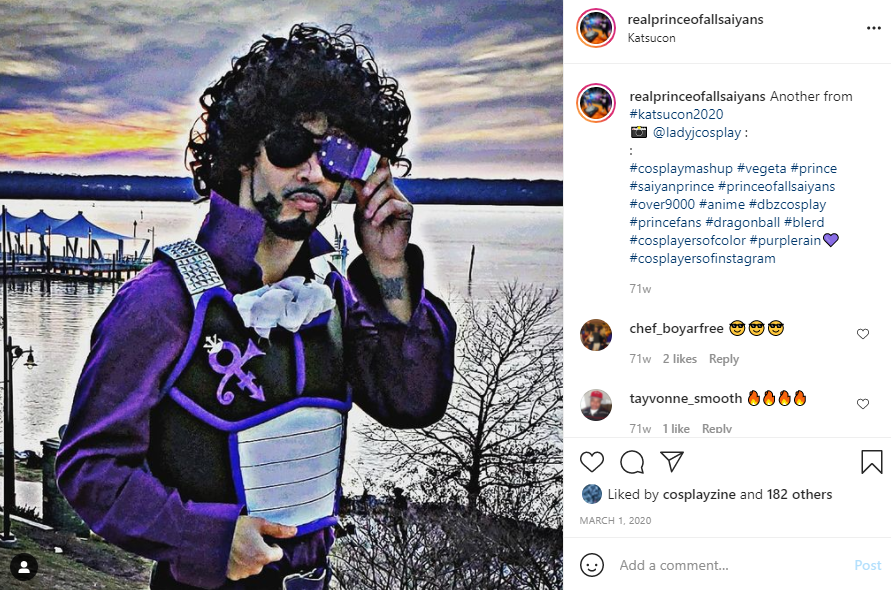 "I rock, therefore I am." -Prince
~Join us next week for more Cosplay Coverage~
Have a Cosplay question you would like Mayhem's Muse to answer? Know a Cosplayer you'd like to see featured?
Learn more about Mayhem's Muse