This Sailor Moon / Star Wars Mashup Cosplay Fights Evil and the Dark Side by Moonlight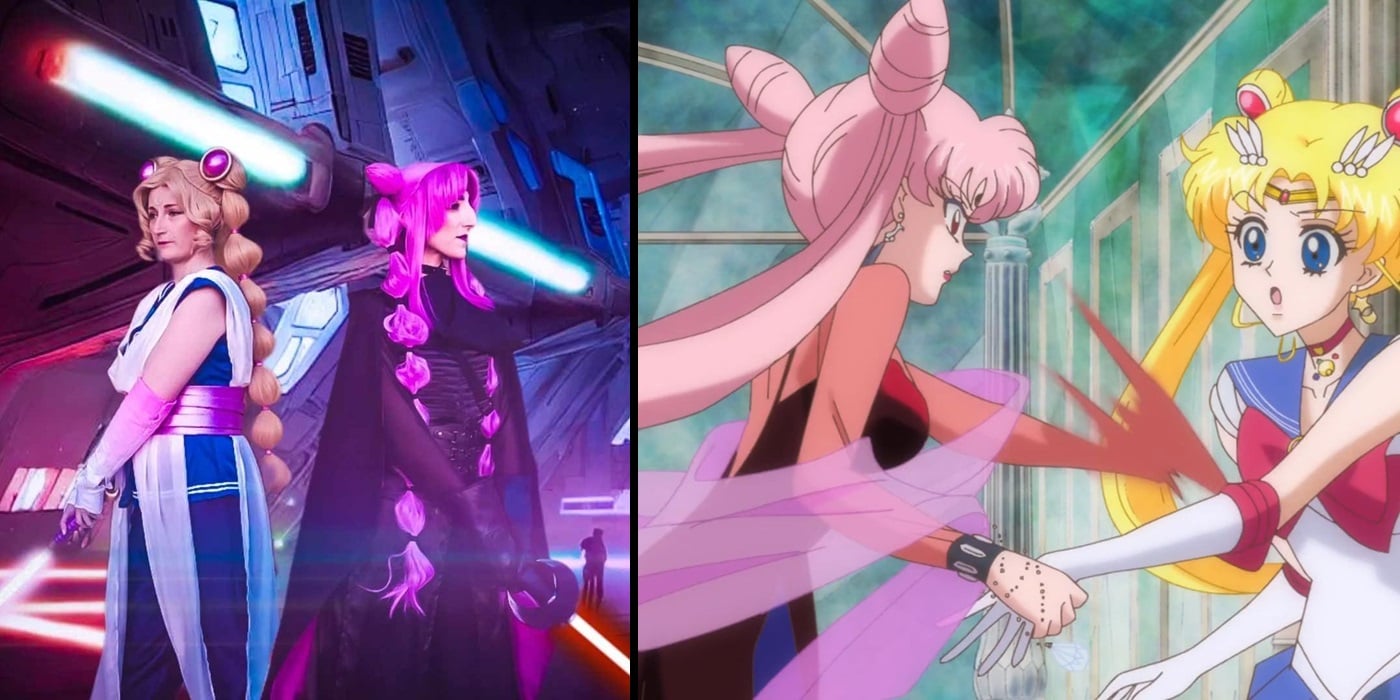 Fighting Sith by moonlight and not forming emotional attachments by daylight, this is what Sailor Moon would look like wielding force.
There are few things I love quite as much as Star Wars. And one of them is definitely Sailor Moon. So when I saw this this crossover fanart by artist Mahou.Shoujo I saved it right away as future-cosplay-inspiration/reference… Unfortunately, that was in mid-2020 and I haven't been back to an in-person convention since. But then years later I stumbled upon K-Sisters Cosplay's take on the same art, recognized it immediately, and was so impressed with their rendition.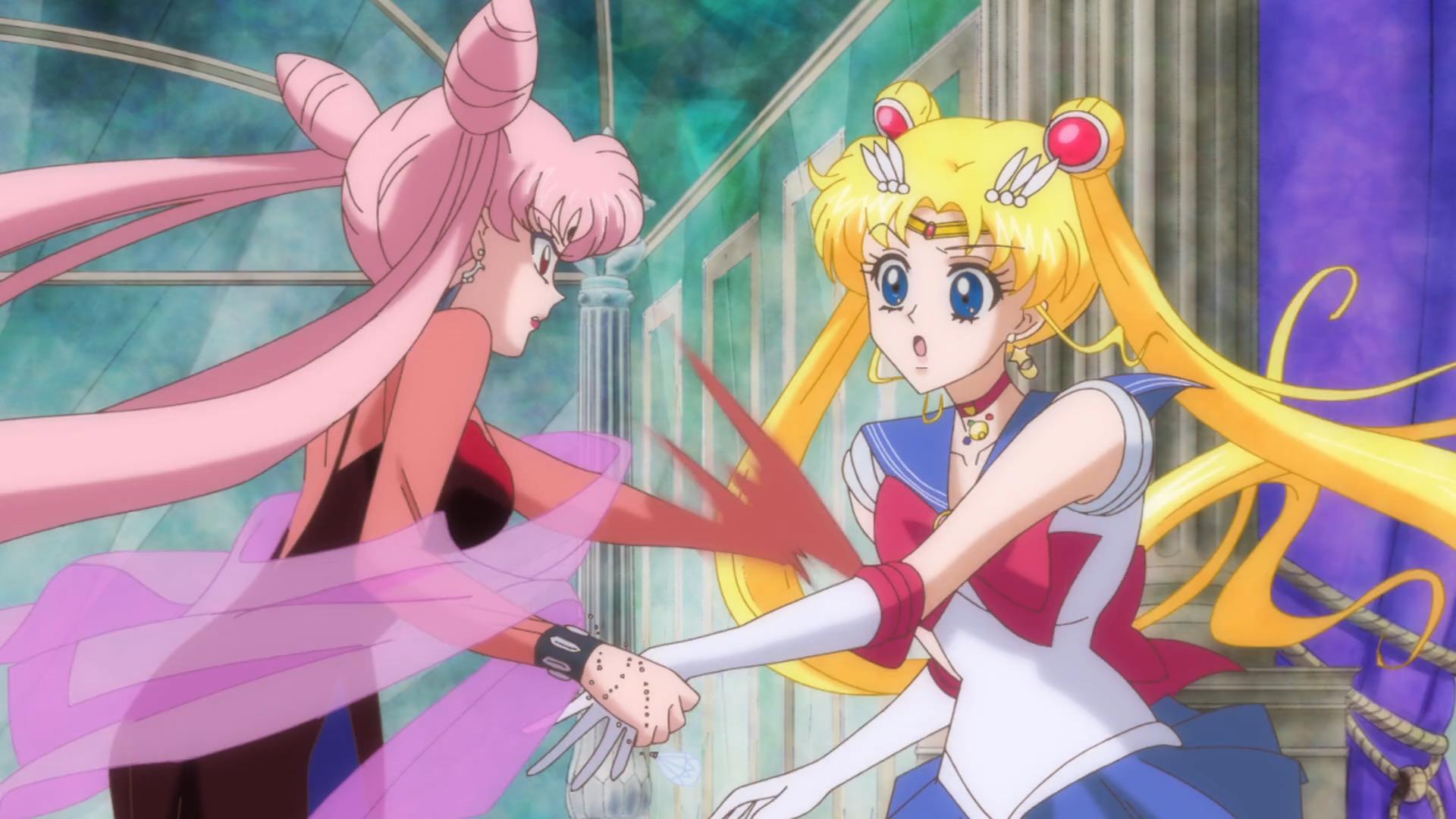 The concept of the fanart and cosplay is pretty simple. Both Sailor Moon and Star Wars are awesome, and while Usagi will fight for love, justice, and the light side of the force eternally, Chibi-Usa is more likely to succumb to the dark side. Y'know, because she already has once.
Cosplaying sisters, Eric and Kristen brought these concepts out of fanart and into the real world. And from the perfectly Kylo-esque of Sith Chibi-Usa's cloak to the white-to-pink ombre on Jedi Usagi's arm wraps, the details are perfect. Of course, we knew all about their incredible eye for the beautiful little details from when we featured Erica's Revolutionary Girl Utena cosplay.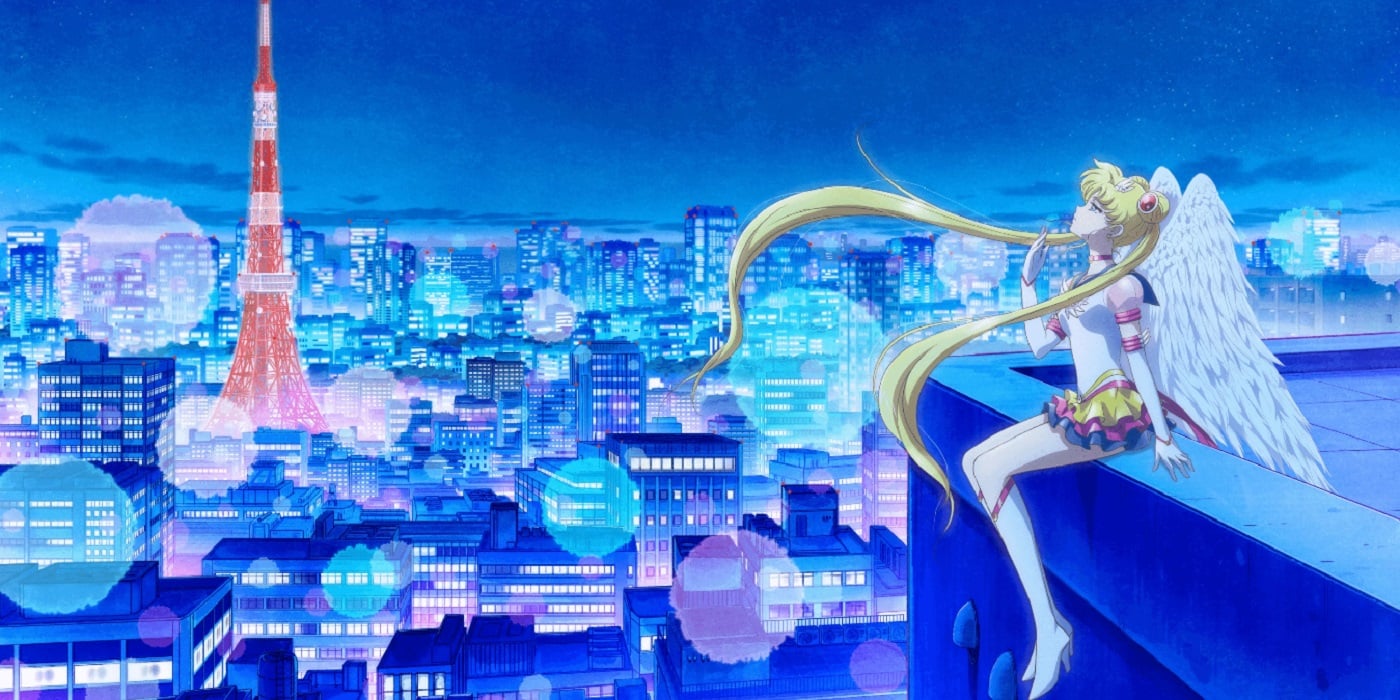 Jedi Sailor Moon and Sith Chibi-Usa, with permission by K-Sisters Cospaly.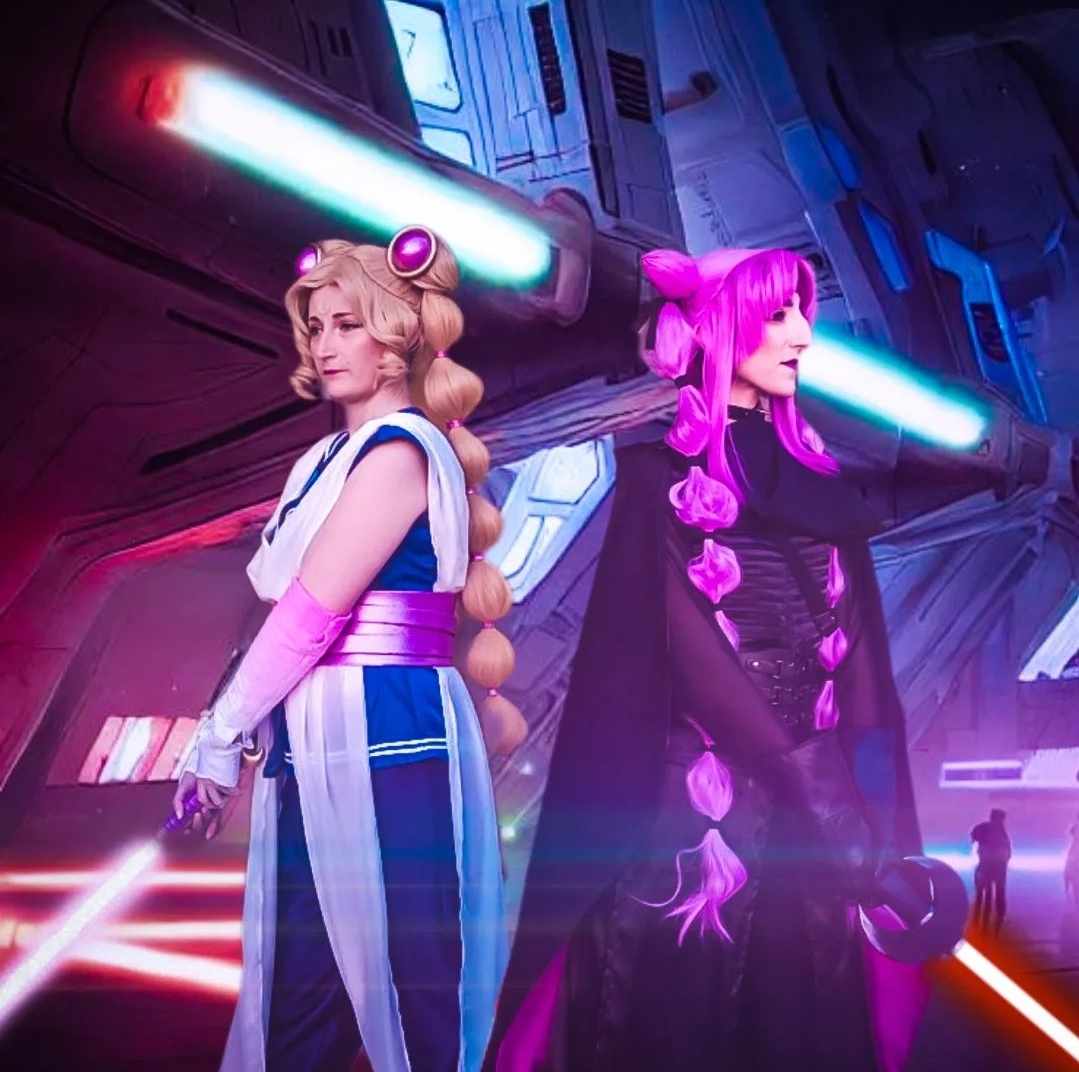 "Ultimately people are born alone and die alone." – Black Lady, Sailor Moon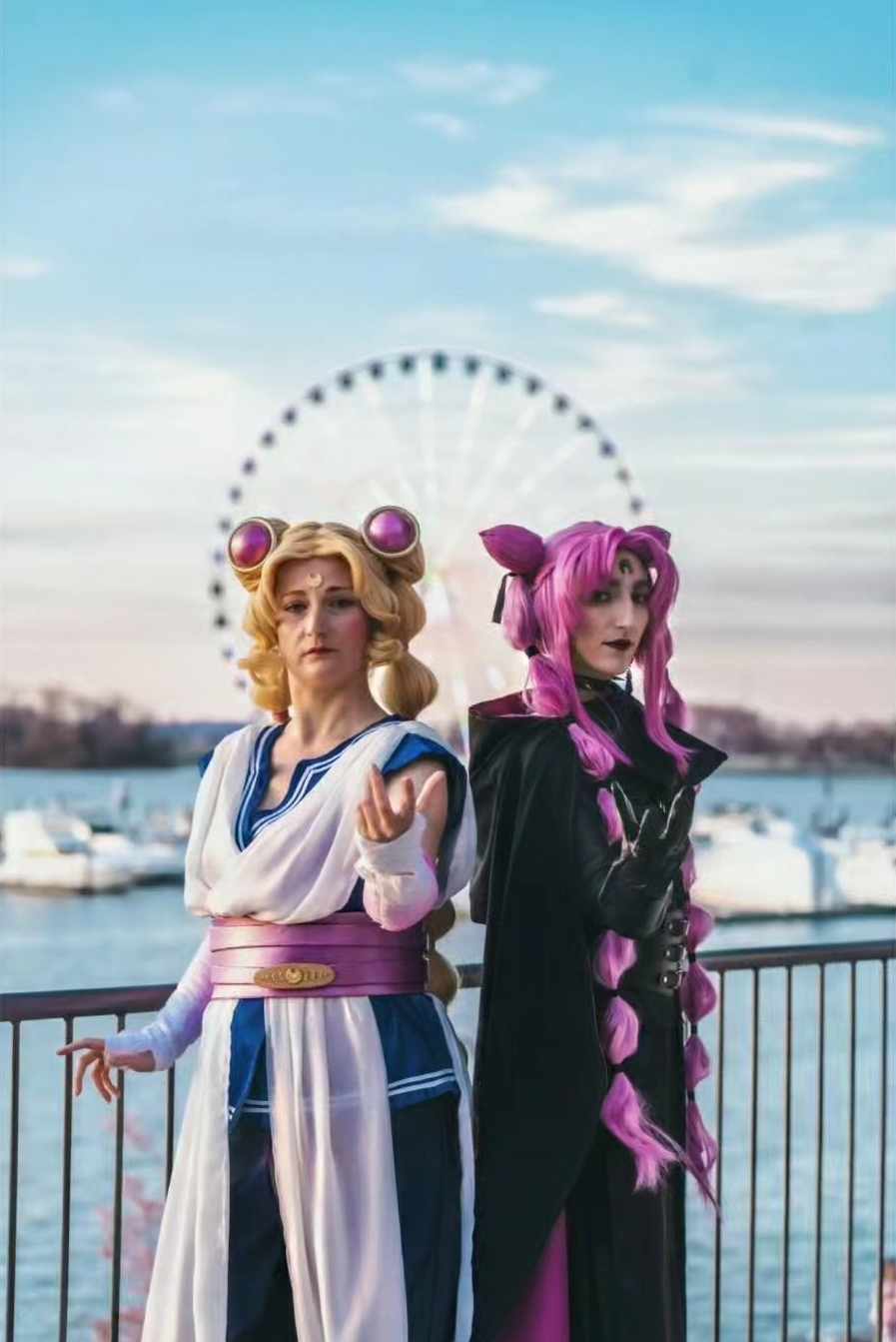 "Each and every one of us has stars in our hearts" – Sailor Moon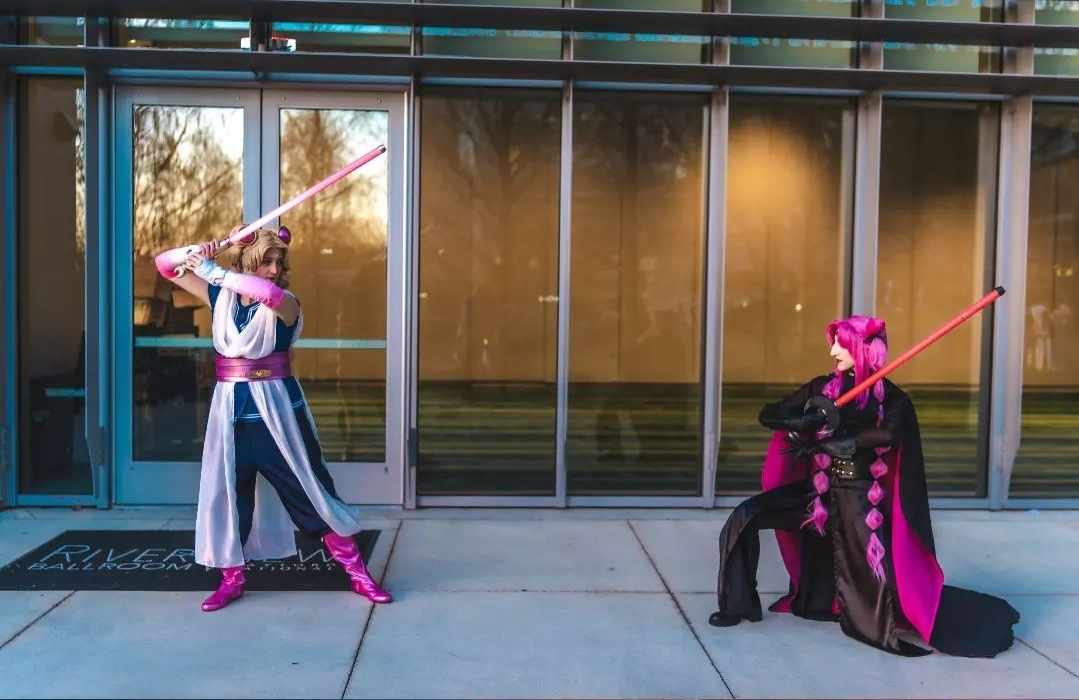 "I'm the one who's cutting you out" – Black Lady, Sailor Moon
~Join us next week for more Anime Cosplay Coverage~
Have a Cosplay question you would like answered?
Know an Anime Cosplayer you'd like to see featured? Send an email here!
Subscribe to our newsletter!
Get Tabletop, RPG & Pop Culture news delivered directly to your inbox.