The Astra Militarum are up next with a new Faction Focus. How will the Guard work in Kill Team? Pretty well if they follow orders!
Games Workshop has shown off the Ad Mech, Genestealers Cult,  Space Marines in and Orks Kill Team. And now the Anvil of the Emperor has arrived to hold the line against the enemies of the Imperium. How will the Astra Militarum approach the small scale skirmish? Let's check out their tactics to get a better idea of how they will work on the tabletop:
For today's Kill Team Focus, we're looking at the brave troopers of the Astra Militarum – mortal soldiers of the Imperium armed with nothing more than lasguns, flak armour a massive helping of grit.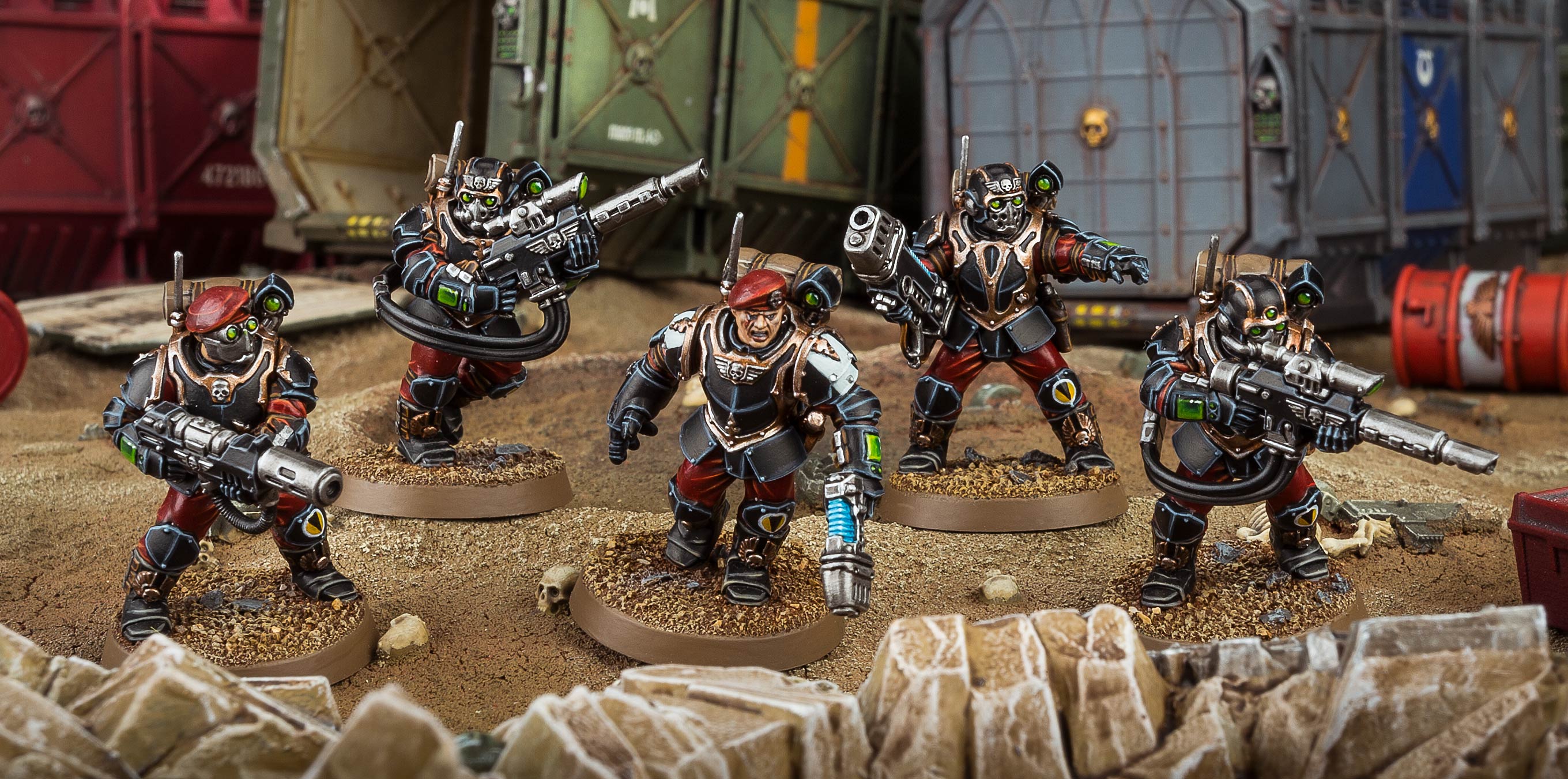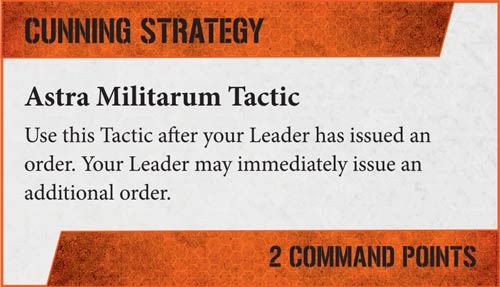 Cunning Strategy showcases a pretty powerful ability – issuing an additional Order. That's right, the Guard's special Order rules are going to impact the tabletop of Kill Team. Those Orders have proven themselves time and time again on the large scale so I'm betting they are going to be pretty useful in a skirmish setting, too.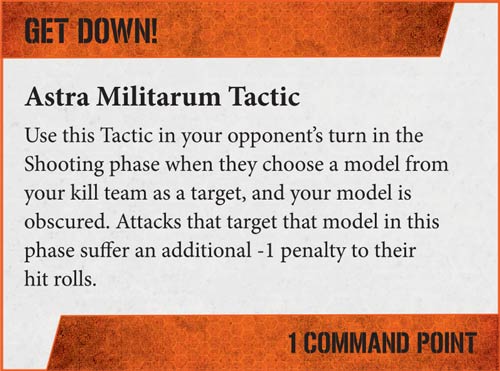 Get Down! Allows your model to take cover and become obscured – this applies a -1 penalty for enemy units targeting that model. The Astra Militarum aren't exactly known for their body armor so NOT getting hit to begin with can be a pretty effective strategy.
Reading the full article, it's interesting to note that Games Workshop called out Orders and their propensity to outnumber their foe. Kill Team has been billed as a skirmish game for 5-10 models so if Guardsmen are going to outnumber their foe, I'm curious how exactly that will come into play.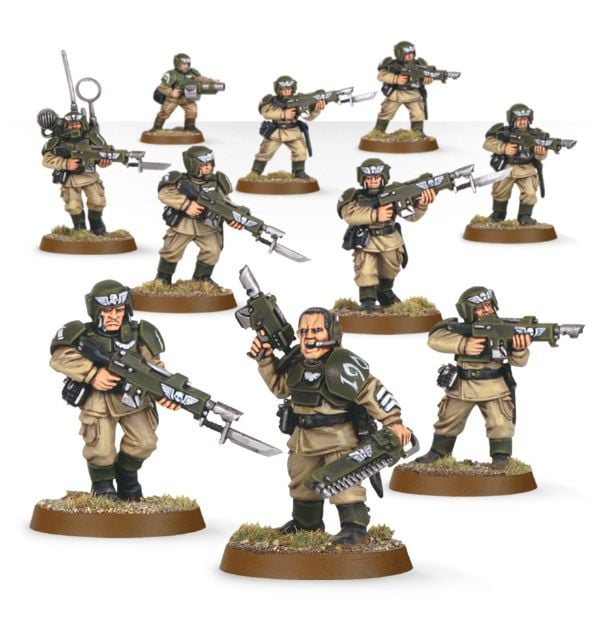 For example, Ork Boyz and Genestealer Cultists aren't that much more expensive than Guardsmen (if at all) so how will those numbers shape-up? If one of the Guardsmen's strengths is being "able to absorb losses to your squad that would be devastating for anyone else" then how does that actually play out in skirmish?
Maybe Astra Militarum won't take penalties if models are taken out of action or maybe they will be able to call in back-up. But if their big strength is getting to have 10 guardsmen when I can field 5 marines (or 5 genestealers – you get the idea) then I'd MUCH rather have those 5 Elite troopers vs 10 guardsmen. Now if it was 32 guardsmen vs 5 marines, then I'd start to get a little concerned…
The more we learn about how the factions work in Kill Team, the more I want to get my hands on the Core Manual. Games Workshop is making Kill Team out to be more than what it's predecessors were (which was just 40k, but with 10 or so models per side). I sure hope they're right.
How do you think Orders will play out in Skirmish? Click the "Load Comments" tab below and let us know your thoughts!